Sterb: UV-C Sterilization Portable Ball | Small portable Sterb disinfection ball,can be disinfected anywhere——Your disinfection expert!

Sterb : UV-C Sterilization Portable Ball 
It goes without saying that the importance of a clean living environment for human beings. A room is still full of bacteria even then it was just clean out. Portable sterilization ball.

Sterb, emitting  low-intensity UV-C light is to completely eliminate fungus/mold, bacteria, algae, and their spores,which can be use in the room, refrigerator, humidifier, etc., creating a perfect living space.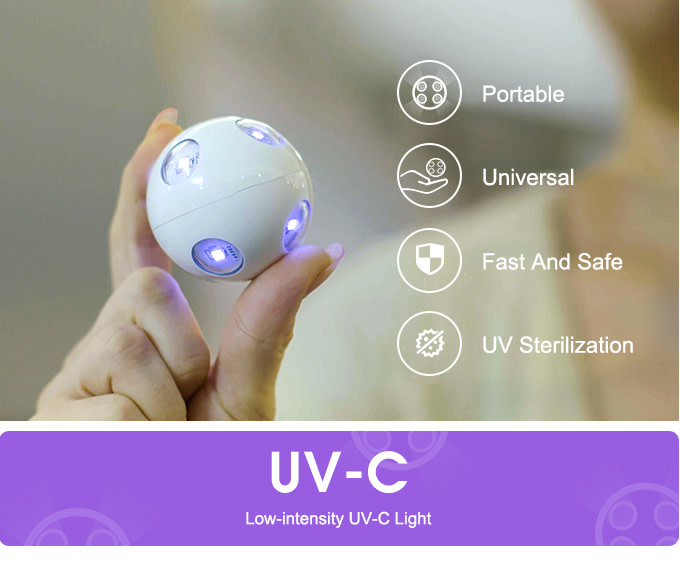 The sterilizing area is up to 2 square meters, while the weight-light is only 65g. The compact and portable design makes Sterb a movable sterilization tool. Whether you are traveling, on a business trip, or living in a family, you can have a fast cleaning and disinfect process, giving you a germ-free and comfortable living environment.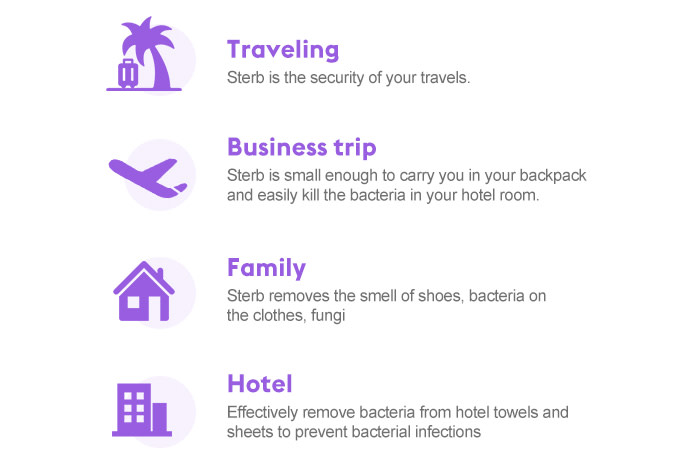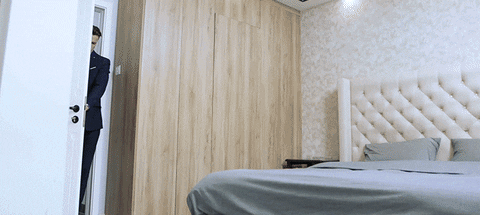 Such a small humidifier, it can be used in anywhere needed, like bedsheet, pillowcase, refrigerator, wardrobe, shoe box, sofa, and so on. Its humanized design makes it possible to be thrown into some narrow and dark corners. 
One- button operation and 10- minute disinfection process provide you a healthy and high quality life.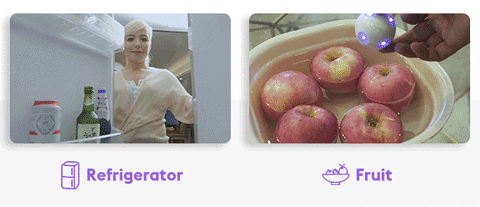 Use ultraviolet light to fully contact food (including fresh fruits and vegetables, fresh meat, cooked food, semi-processed products, cakes, etc.) to achieve the effect of killing the surface microorganisms and prolonging the storage period.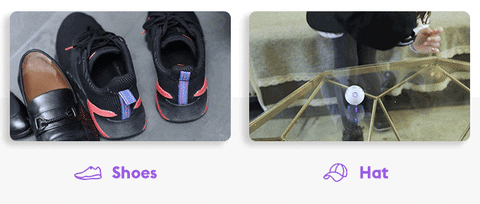 Sterb emits highly effective UV-C rays that completely kill bacteria, fungi and remove odors from the shoes and sweat from the hat.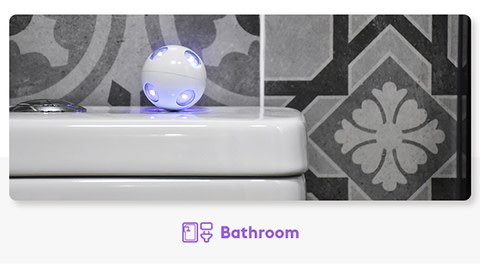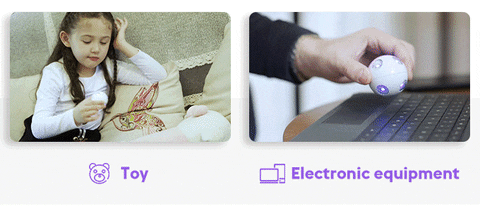 The toys and computers that are used daily are the places where we are most exposed to bacteria. Steb disinfection is used to reduce the growth and infection of bacteria.

On the market, the sterilization lamps have two different working  principle which includes ozone sterilization and UV sterilization. The shortcomings of ozone sterilization are obvious: You have to wait a long time for the sterilization process, and it produces unpleasant and unhealthy smell, what's more, ozone-sterilized items can cause irreversible damage. 
The safest way to have a clean space is have a Sterb UV sterilization lamps, It emits  low intensity UV-C light, which can directly destroy the DNA and RNA structure of microorganisms such as bacteria and viruses, so that they can die immediately or is unable to breed. It's fundamentally preventing diseases and infections.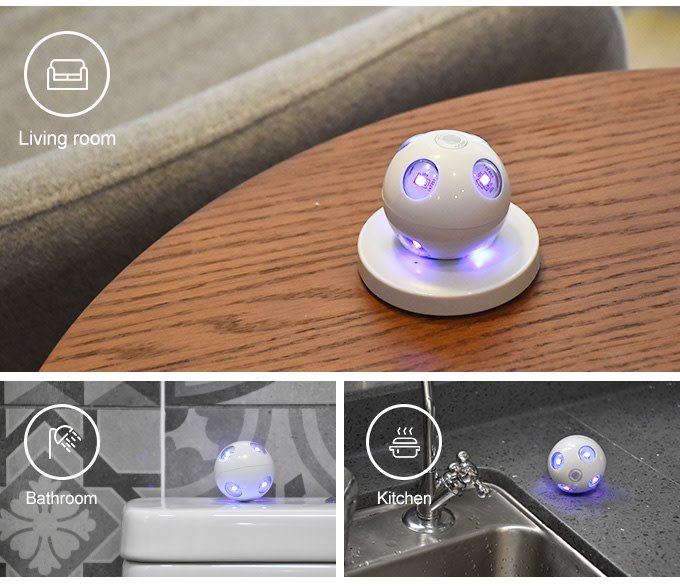 With the help of a harmless spectrum to the human body, Sterb is a physical sterilization method, which is on a par with medical-grade UV sterilization. It can quickly exterminate harmful bacteria such as Escherichia coli, Serratia, Staphylococcus aureus, Aspergillus niger, Big cat mold, Penicillium citrinum, etc. Additional, Sterb can achieve the goal that high efficiency sterilization process and long-lasting inhibition function. 
After testing by third-party authorities, the ability of Sterb to kill bacteria reaches an astonishing 99.9%.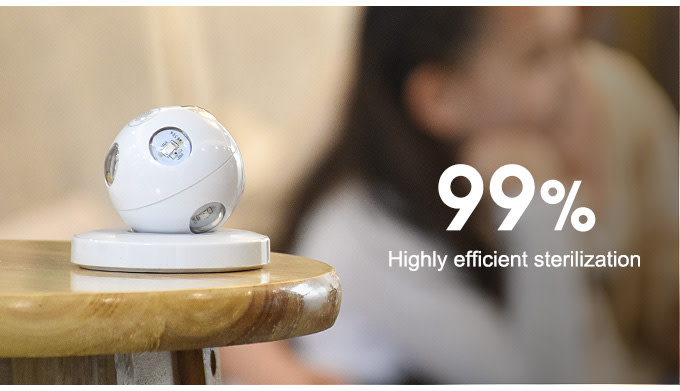 Sterb integrates a number of high-quality LED lamps that can deeply project UV lights in different directions from inside to the outside. These UV lights have a strong photon energy, which can effectively destroy the DNA and RNA structure of microorganisms and make them lose their reproductive ability. 
The multiple distributed LED lamps ensure a all direction irradiation, making it more difficult for harmful bacteria and microorganisms to survive in a wider space.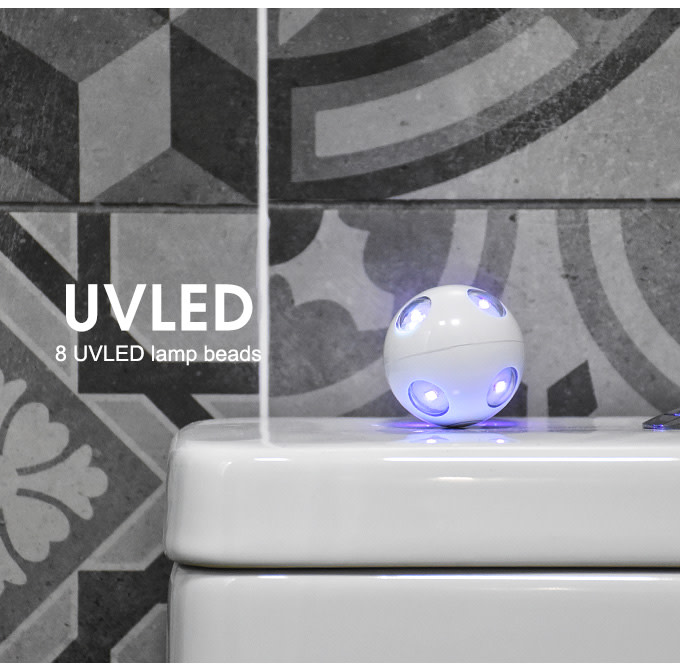 The high-quality plastic case and the integrated design of the LED lamp bead layout and the non-condensing structure ensure the IP67 capability. That's why even if the Sterb is placed in a refrigerator or even a damp environment such as a bathroom, it does not affect its normal operation.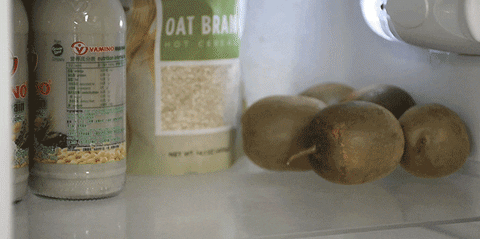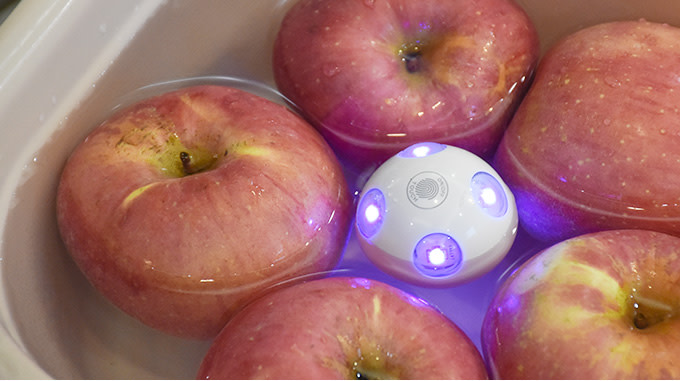 Equipped with a 500mAh battery, with the scientific and intelligent power management system, Sterb has an incredible battery performance. It can fulfill a fully charge within one hour. It can complete more than five cleaning process with a single charge. There is no need to worry about any inconvenience caused by lack of power.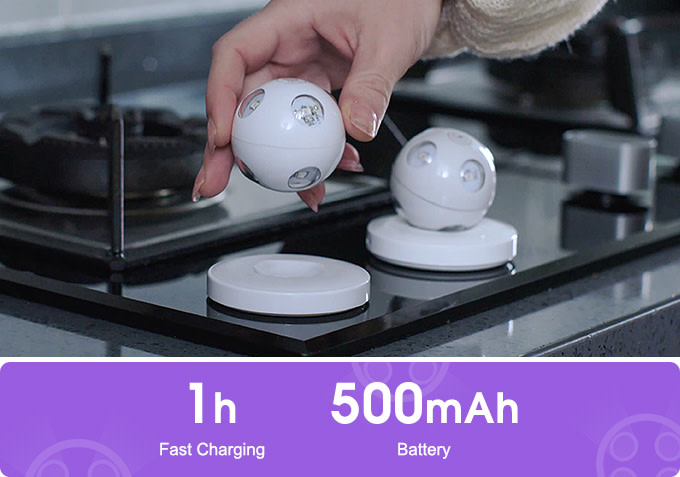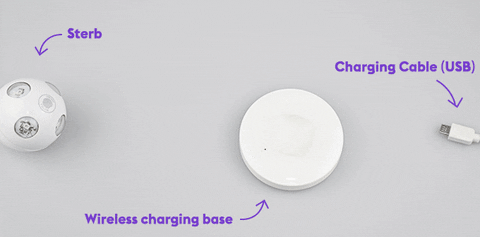 Sterb, equipped with wireless charging base, takes one hour for a single charge. To charge the case, simply plug a cable into its Micro-USB charging port.


The sterilizer with a spherical design is not only small, not take up any space, but can be placed in any sizes space if you want. With a single press, Sterb will automatically complete the entire sterilization process. The whole process lasts about 10 minutes and will automatically off when finished.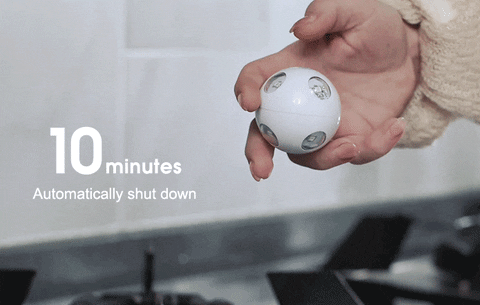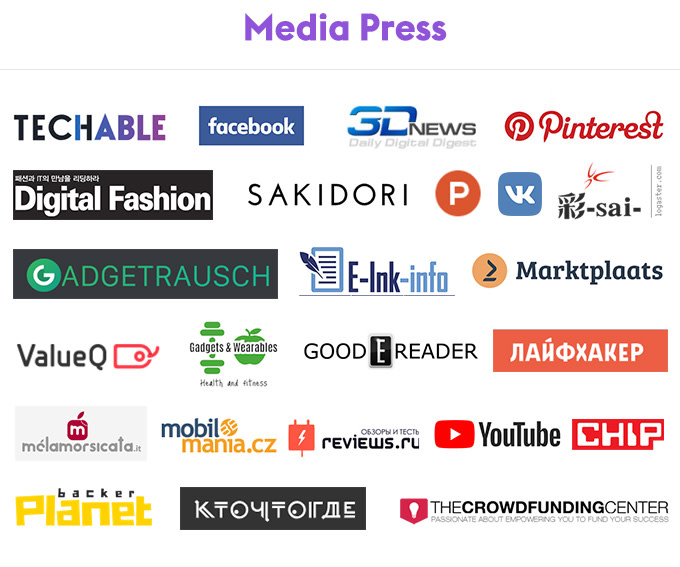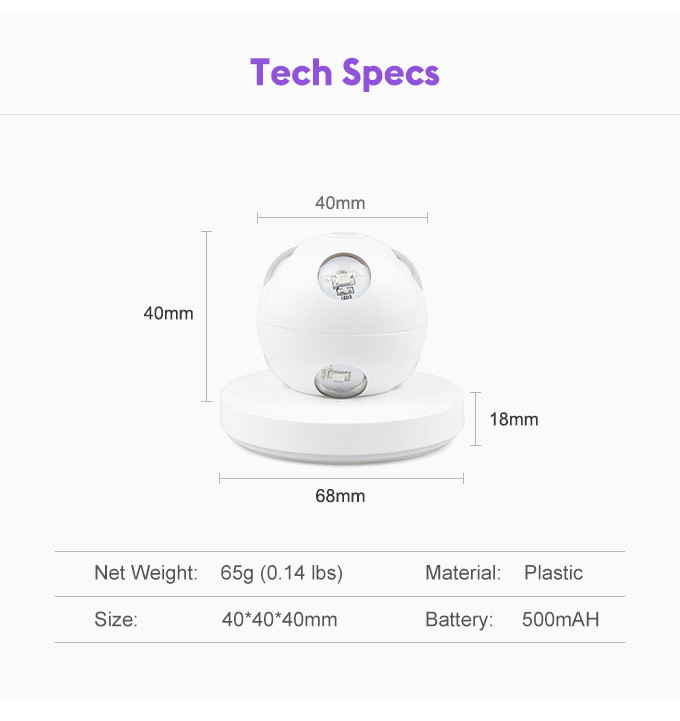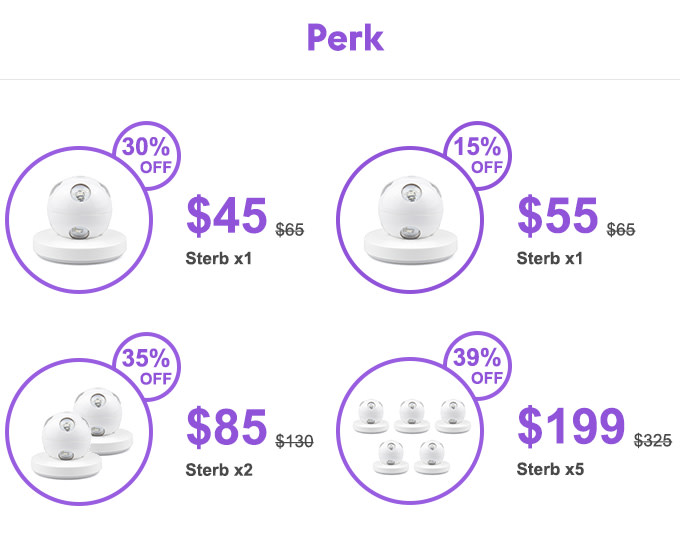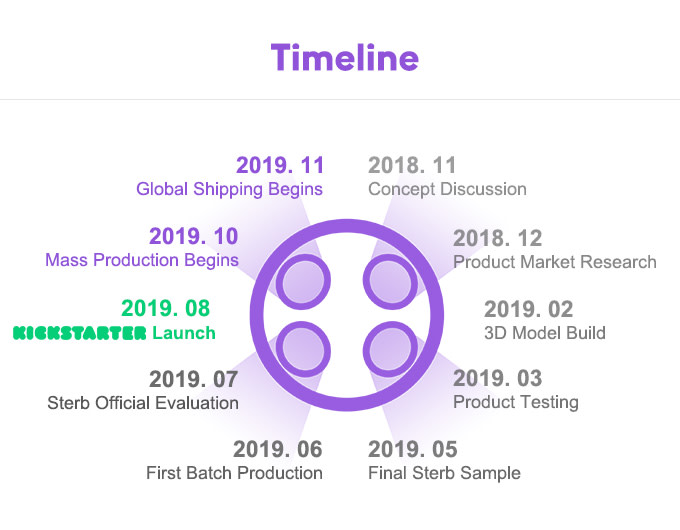 In modern family life, there are more or less bacteria and microorganisms in the living environment. In the fast-paced modern life, bacteria is a threat for people's health. Traditional disinfection method is not only bad for health, but harmful to the environment. 
We redesigned this Sterb mobile sterilizer, its ultraviolet rays, which does no harm to human health, but fundamentally destroys DNA structure of the harmful bacteria and microorganisms. Such high-quality products, we hope that more people can have it and stay healthy in daily life.



Our team has been paying attention to the safety issues in the field of family life and health for many years. We have rich experience in product development. The core team members are specified in environmental science, optics, physics and intelligent hardware education background. With regard to the health issues in the family living space of today's society, our team has undergone extensive market research and designed the program through ten improvements and iterations, and finally launched this design, small and portable deep ultraviolet household sterilizer. It can be used in a variety of life scenarios to protect the healthy life of the family.