STOKLI General Store | Stock your pantry with the good stuff


What is Stokli?
We are a general store on a mission to strengthen our regional food security for dry goods and pantry staples.  Legumes, grains, spices, dried herbs, flours, kitchen salt, bath salt, and more. Folks can shop in-store, online, or subscribe to our bi-monthly Stokli Subscription box program.
Who is Stokli for?
For Locals—
We offer delivery, curbside pick up, and in store shopping for local Santa Fe residents.
For Neighboring States—
We offer online shopping, standard shipping for those who live in bordering states (AZ, CO, OK, TX, UT)
For folks in the Lower 48—
We are happy to ship, and in addition to standard shipping costs, these orders will also include a flat $5 environmental fee, 100% of which will be donated to an environmentally focused non-profit organization.
Why Now?
Our vision for Stokli (stock-lee) revolves around the idea of empowering local growers and makers.  We aim to be a consistent platform, strengthening both supply and demand chains in a long term effort to increase accessibility to dry goods within our region. 
 
We have a few goals…
To make it easy for folks to stock their pantry with local and handcrafted foods & goods.

To provide a consistent channel of distribution for growers and makers

To increase food security in our community through a variety of programs and partnerships (starting with our buy one/give one model for select pantry staples)

To learn, explore and find ways to participate in impactful methods of shifting economic power to marginalized voices in our community.
For those located in
or around Santa Fe
Stokli will be a hub for local and organic pantry staples, dry goods, with a coffee & tea shop inside. Now we will be able to expand our offerings, offer curb-side pick up in addition to delivery, and be open for regular shop hours.
 
How it works



The Story
Hi! We're Marianne and Hans. For the past 15 years, we've been working as a chef and designer, dreaming of opening a shop & cafe. This year our little dream turned into a big vision.  When the pandemic hit, our catering business Daya shifted to delivering pantry goods that were hard to find around town.
We had no idea how the following months would teach us, challenge us, and ultimately inspire us to change our lives. We look at Stokli as a long-term project—empowering local growers and makers, celebrating our community, and joining in the effort to increase food security in our region.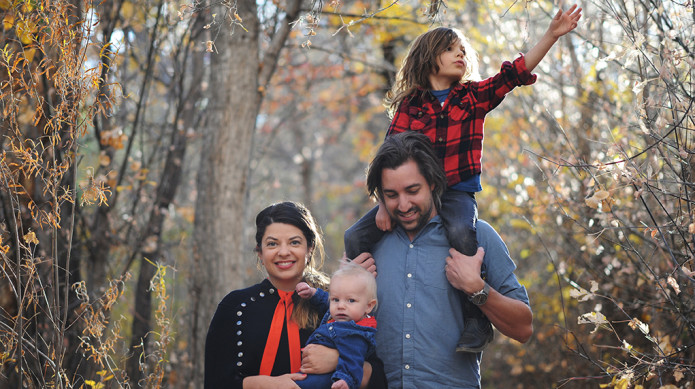 Stokli is inspired by the Swiss and German word "Stockli". According to Swiss tradition, every farm should have one: a stone home for the retired farmer so they can keep an eye on the younger generation. While farmers are our heroes and we're far from retired, this felt like a perfect name that reflects our aim to support local farms while looking to the future.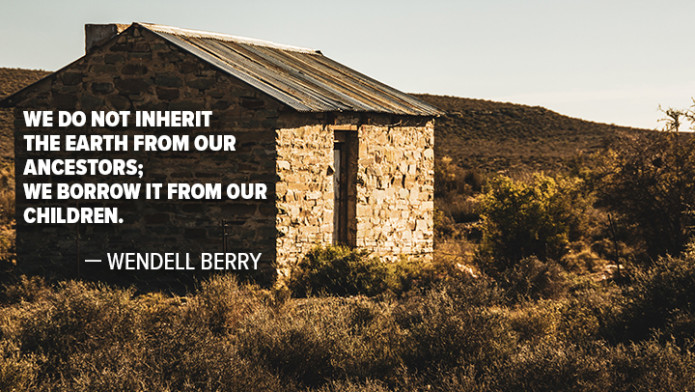 Stokli Box Subscriptions
For those of you who want an easy way to stay stocked up on the good stuff:
Boxes are filled with a delightful assortment of local pantry staples, dry goods, and New Mexico specialties. (5-7 items in each box)
Boxes are sent out Bi-Monthly (6 boxes per year)
Boxes include a postcard with a recipe and a maker/grower story
Free Shipping for out of town folks/pick-up is available for locals  
Boxes will be different each time and might include things like blue corn flour, dried red chiles, lavender sea salt, pinto beans, preserves, a bar of handmade soap, and a postcard with a recipe for blue corn tortillas and a story about the farmers that grow and dry the pinto beans.  Again, each box will be curated with a packed assortment of ingredients and specialty foods for foodies that want to level up their shopping list.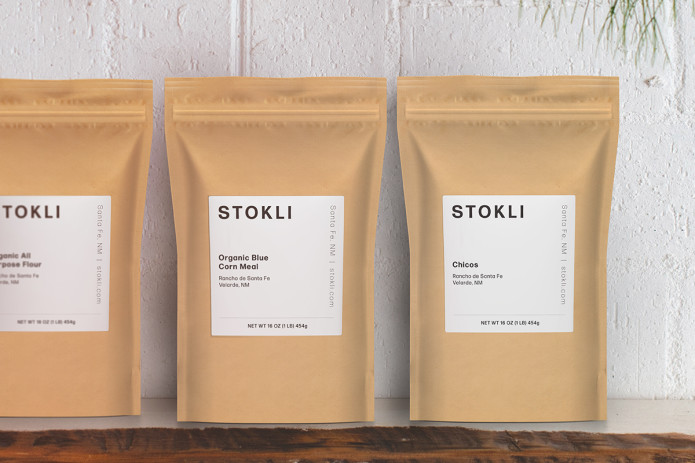 More than a Store
We consider Stokli a community project as well as a general store.
How can our participation as a focused dry goods platform shift the supply, demand, and distribution chains in the future?
How can our shop actively work to shift food equity to marginalized members of our community?
How can we continually explore how our sustainable goals can integrate with and take into consideration the structural violence that has been historically perpetuated by well-intentioned environmental justice initiatives of the past?
How can we support and encourage the next generation of New Mexico growers and makers?
While we have a few ideas, we will be in a continual state of learning and listening.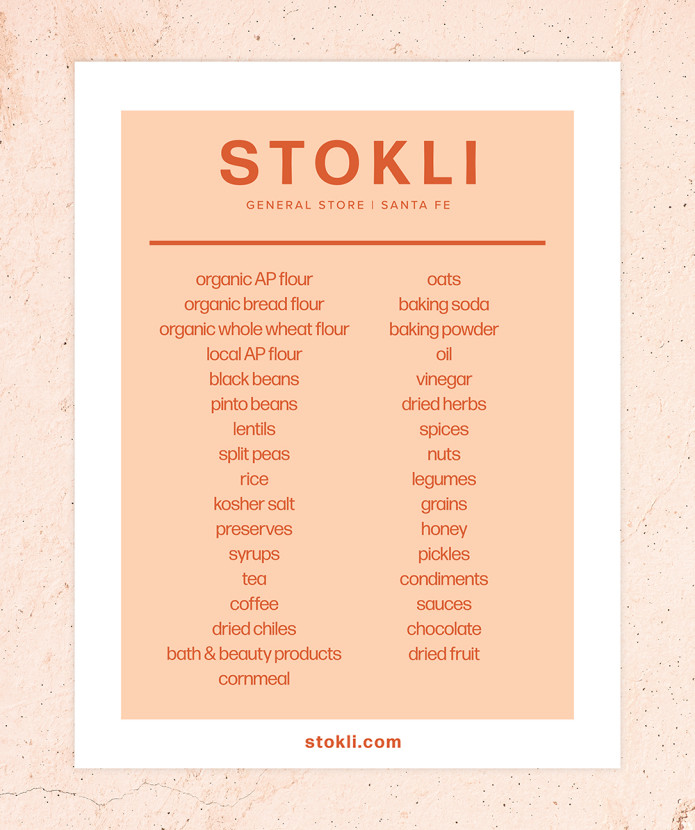 Shining a Light on Local Growers
There is pretty much nowhere we'd rather be than at the Santa Fe Farmers Market. Farmers markets provide vital direct business opportunities for farms. Our General Store model aims to provide additional revenue streams for existing farmers and helping new farmers grow into their capacity to sell at markets and beyond.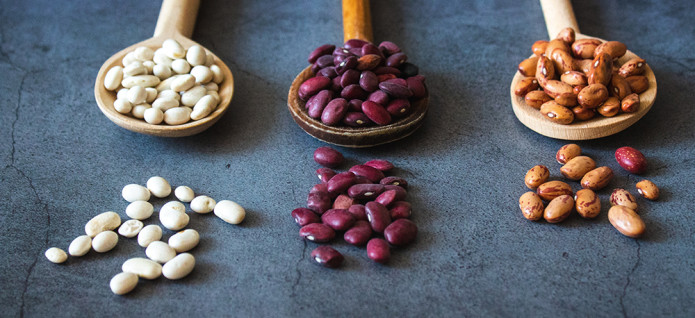 We aim to provide farmers with additional stability, flexibility, and increased autonomy. With increased revenues, growers and producers can choose (with alleviated pressure) which wholesale and direct sales are most profitable and satisfying. We aim to be a hub for dry goods and hope to provide farmers consistent sales, help them move excess inventories, and be a friend and partner during colder months.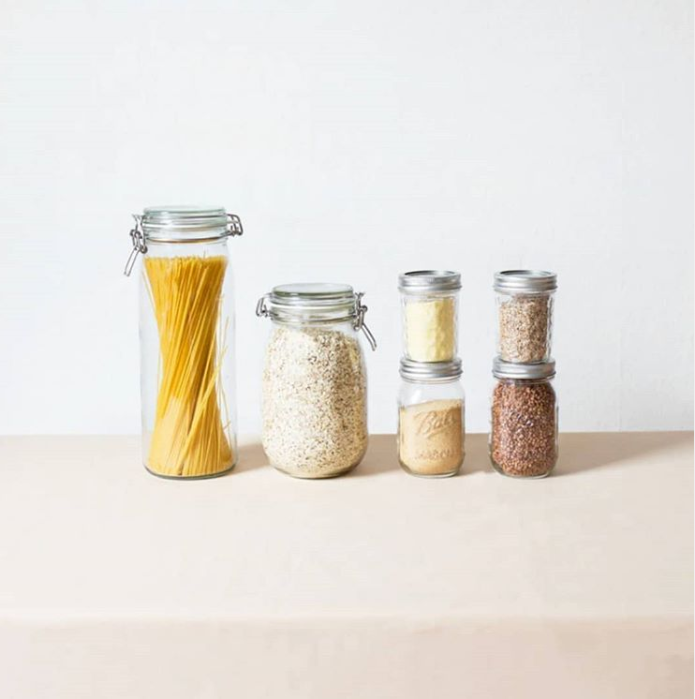 Giving  ̶B̶a̶c̶k̶  Up
Over the past months, we have seen the fragility of the food supply chain. We don't kid ourselves about the complexity of the system. But we know when demand increases, the potential for new pathways and innovation increases as well. 
 
When we launched the Daya online General Store, it felt somewhat like an emergency response. Ever since we have been selling our pantry staples at wholesale pricing to make these basic foods as accessible as possible. While this has lit us up and kept us going during these hard months, we realized that we haven't been reaching everyone. The General Store will include a buy-one-give-one model where when select pantry items are purchased an equal amount will be given to a local organization working to feed those in need. 
 
What we Need
and What you get
We have found a space that is uniquely equipped to allow us to open and grow carefully through these turbulent times. If we reach our goal, funds will go towards: 
Taking the first step in a gradual build-out
Permitting/Licensing/Insurance/Utilities
Raw ingredients & supplies for coffee/tea program
Opening Inventory for expanded General Store
Building Rent
Kitchen/Store Equipment
Part-time staff
 
If we don't reach our funding goal, we will continue operating our online shop and delivering dry goods. In this scenario funds will go towards:
Fulfilling perks to backers
Launching Stokli Subscription Program
Expanding our online general store offerings
 
Rewards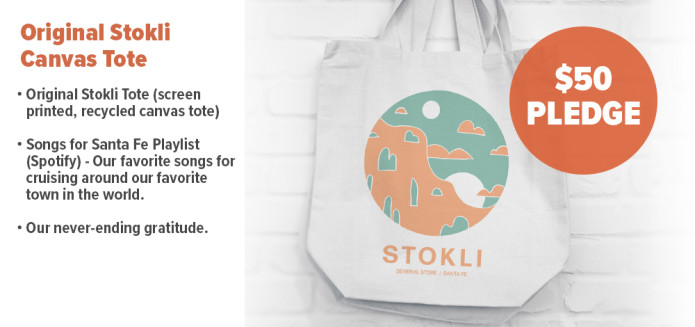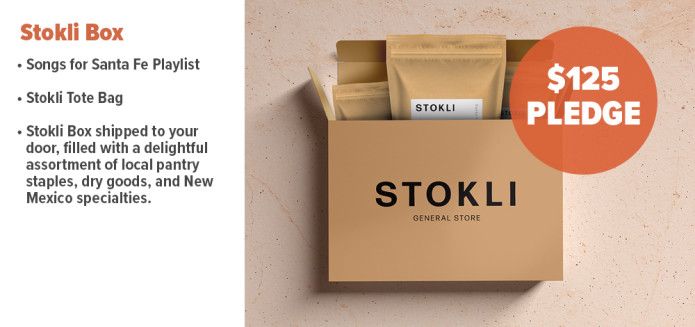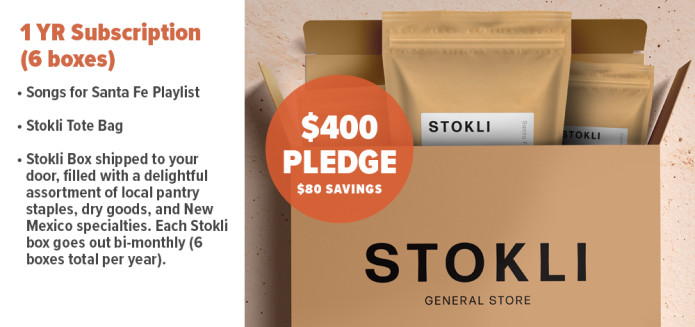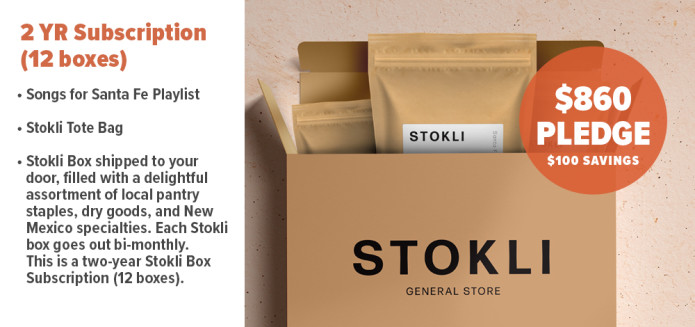 Timeline


Who we are

 
Hi! We're Stokli. Marianne has been cooking in the food, beverage, and hospitality industry for almost 20 years. Hans has been working in marketing, design, food, and food packaging. We don't have all the answers, but we believe our collective community has lots of them. For us, it comes down to listening and learning. 
This is the type of listening we want to be doing. We want to hear from the caretaker, the healer, the farmer, the story-teller, the maker. We want to define our decision making in the language of responsibility, listening to their wisdom, opinions, experiences, and unique perspectives as we carve a path forward. We are honored and grateful this group of advisors has joined us.
Risks & Challenges
We're not starting from scratch. We have already been rocking and rolling delivering pantry staples around Santa Fe under the name Daya. We have invested both time and funds into developing our online shop and systems for safe no-contact delivery which will continue to run normally. 
A year ago we were thinking about opening a shop & cafe but wondered how we could do it in a way that was equal parts community and good food. In the midst of all the wreckage the pandemic has brought, it also has given us a clear vision for how our family business can work for the land instead of just on it.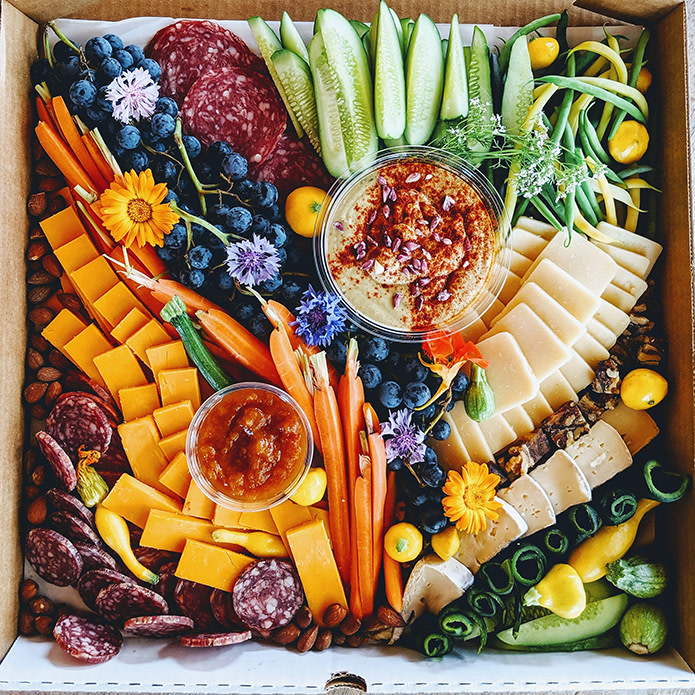 Looking to the Future: The Cafe 
In this unprecedented time, we have decided the best way to begin is to open the general store with the coffee & tea shop. We will grow into the food part of the cafe as circumstances and safety allow. The cafe has been a dream many years in the making and we can't wait to bring this to life.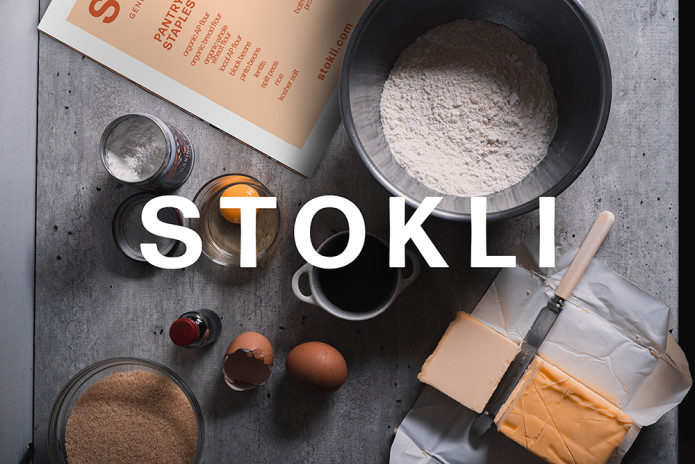 Other Ways You Can Help
If you can't contribute, sharing the campaign with others via social media is a huge way to help!

Thank you!