Sulagan Food Storage Systems | Easy-open containers and computer vision fridge organization app.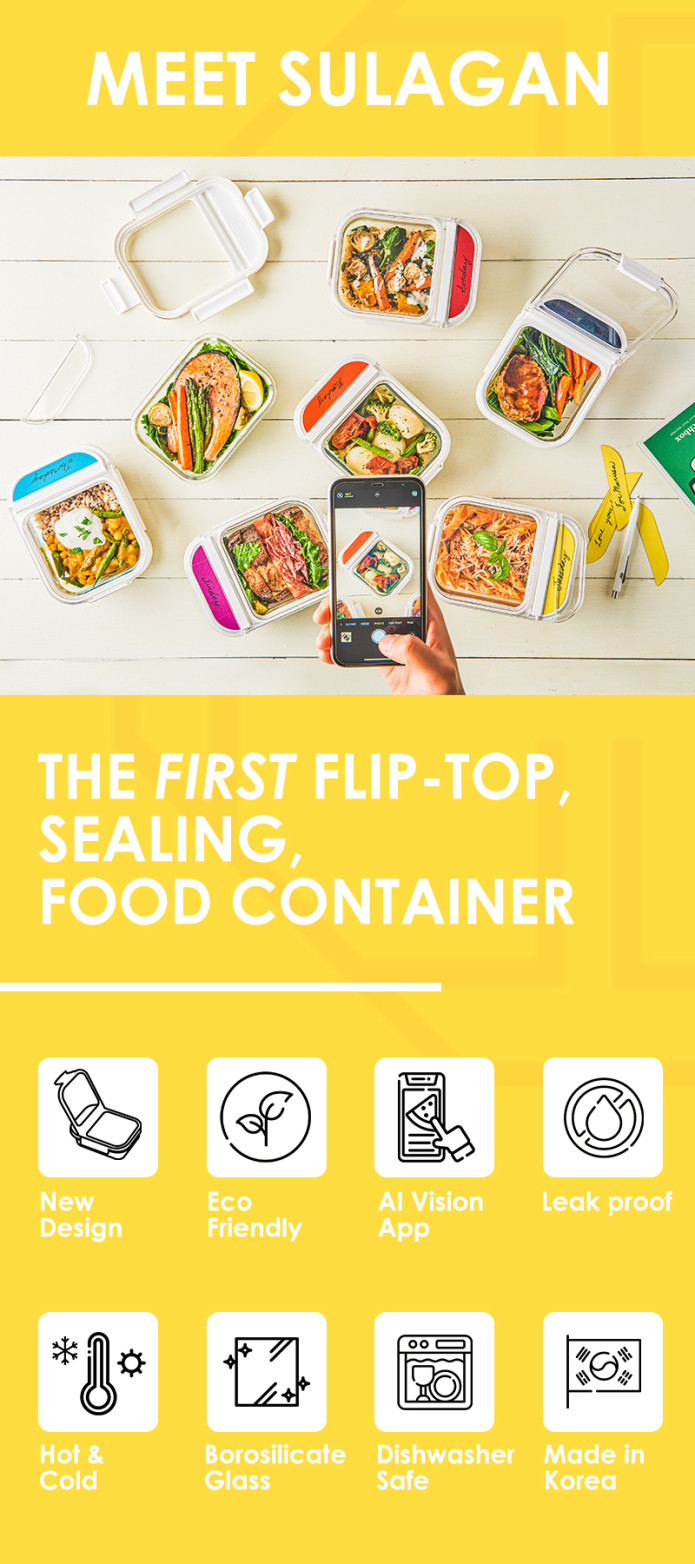 Our containers have a latching lid that opens 80% of the way, allowing for easy, one-handed eating when you don't have a table.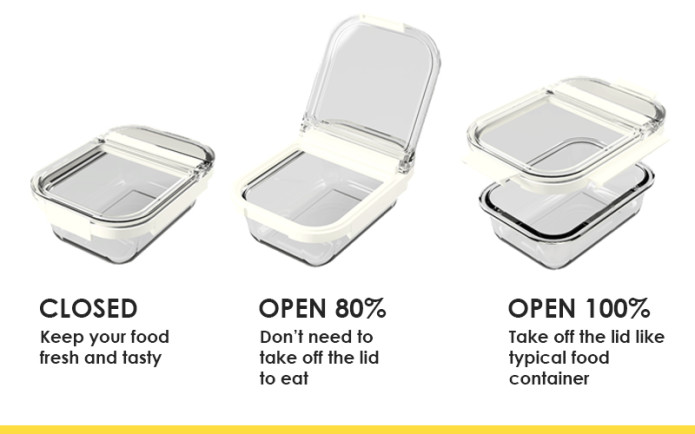 Traditional locking food container require space to use, and often have juices or water on the lid.

Traditional 4 tab locking containers can be tough to use.

Lid fully removes for cleaning or filling.

It's easy to eat one-handed or in tricky places.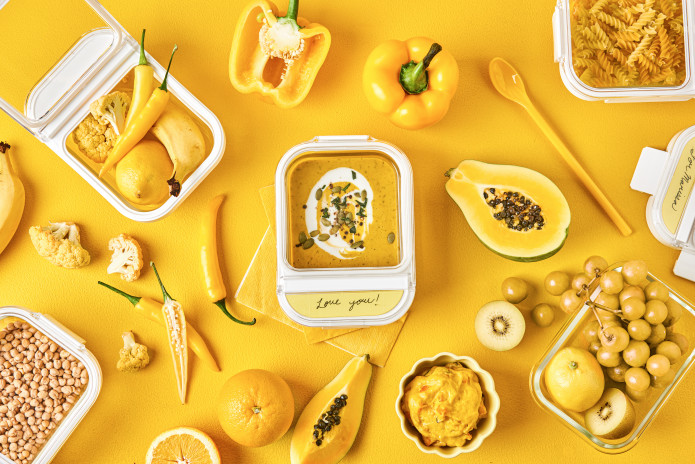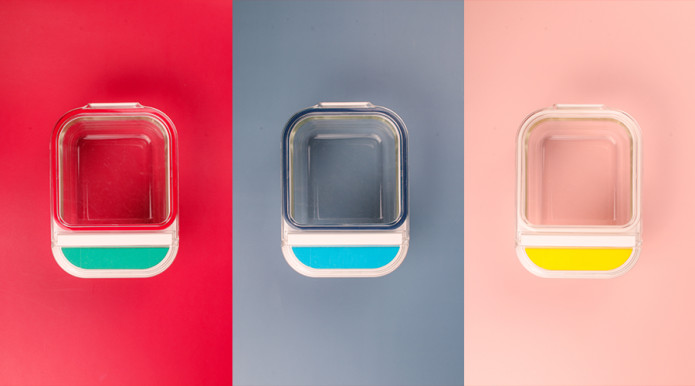 Stay organized, write notes, messages, or information on our colorful sheets. 

We offer silicone in various colors so you don't have to sacrifice your style.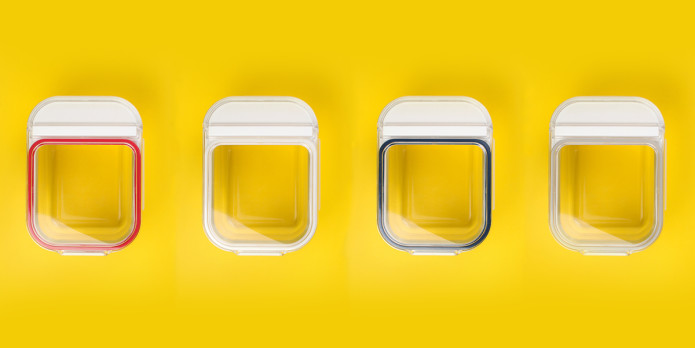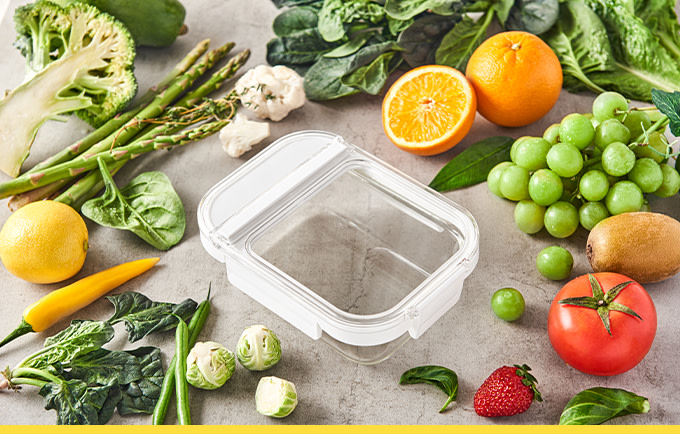 Sulagan containers are suitable for the dishwasher, microwave, and freezer. The borosilicate glass body is also safe in the oven.  You can cook, cool, and reheat your food all in the same container without it losing its shape or having to transfer your food between dishes.
Recently, due its cheap cost, nearly all glass bakeware is made of soda lime glass. This glass is not as resistant to thermal shock, meaning that it can't go from extreme cold to extreme hot well. Borosilicate glass can withstand temperatures from -490 to 752 °F (-290 to 400 °C).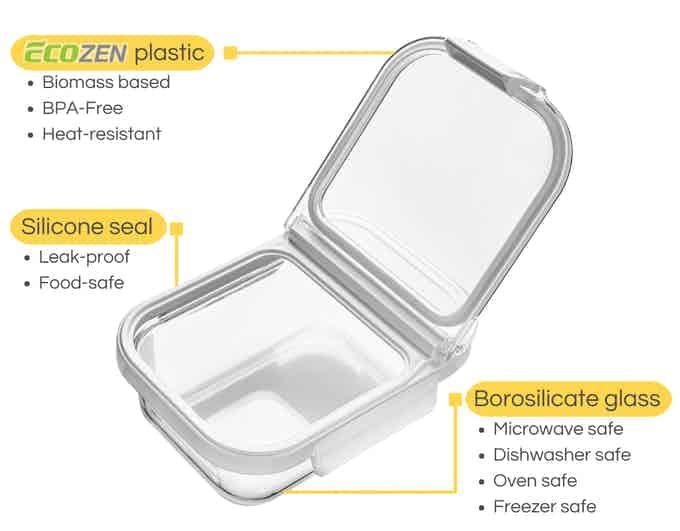 Sulagan containers are made of environmentally friendly Ecozen plastic (made from corn!), PP and borosilicate glass.  Ecozen is also carbon neutral to produce!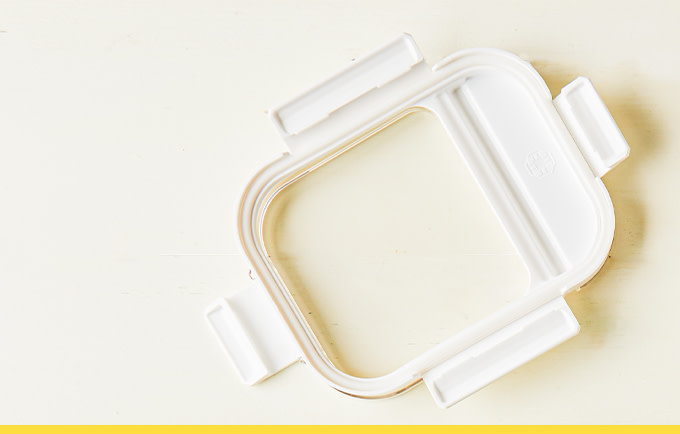 If you break a lid or container you don't have to buy a whole new container – just buy the part you need. This makes our containers a great investment in the long run.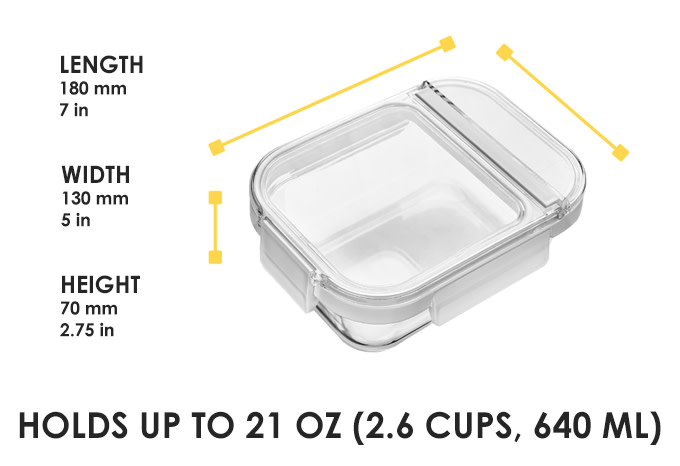 Take a picture of your food and the Sulagan app will use computer vision technology to analyze what it is and suggest a reminder date for you.  Beta users can have a list up to 100, while premium users from our Indiegogo campaign can have unlimited lists- forever.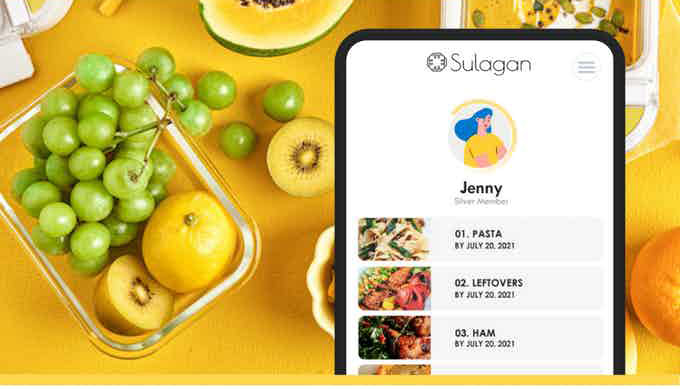 Always know what you have and never buy duplicates by keeping a visual representation of your fridge in your pocket.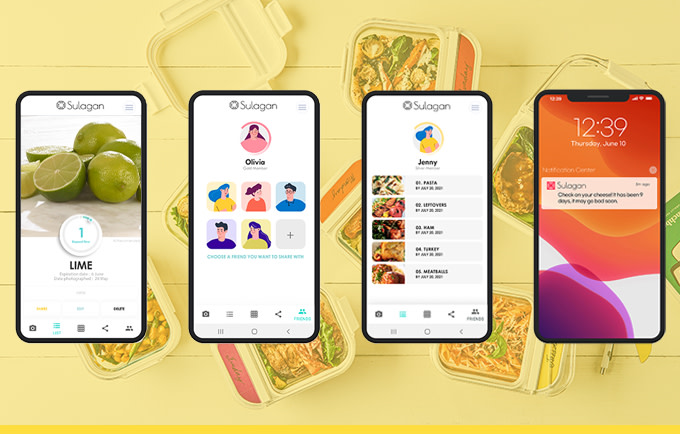 Get reminders when you may have kept foods too long.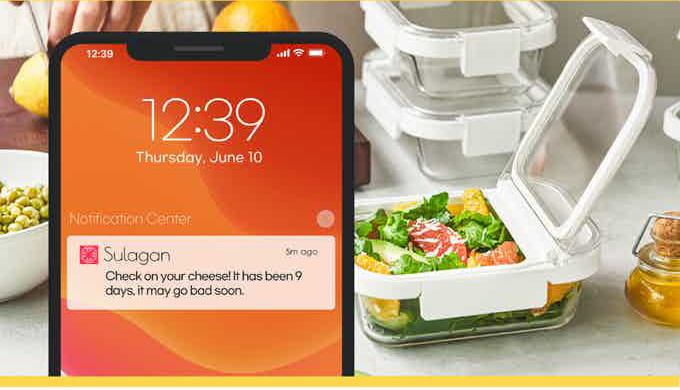 Not going to finish something? Give it away to friends before you have to throw it out.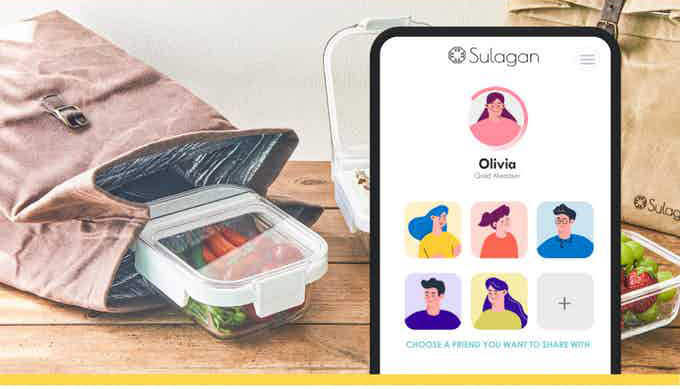 As food rots in a landfill, it emits methane- a greenhouse gas 28 to 36 times more potent than the carbon that comes out of passenger vehicles.
Some of the most common reasons for wasted food in the household are:
Food spoilage

Over-preparing

Date label confusion

Overbuying

Poor Planning
Source: Foodprint.org
Rising awareness has meant that the rate of food waste has fallen. Between 2007 and 2012, household food waste was reduced by 15%. 
But we can do even better!
Sulagan wants to reduce food waste even further by making sure that forgotten leftovers and un-eaten groceries are a thing of the past.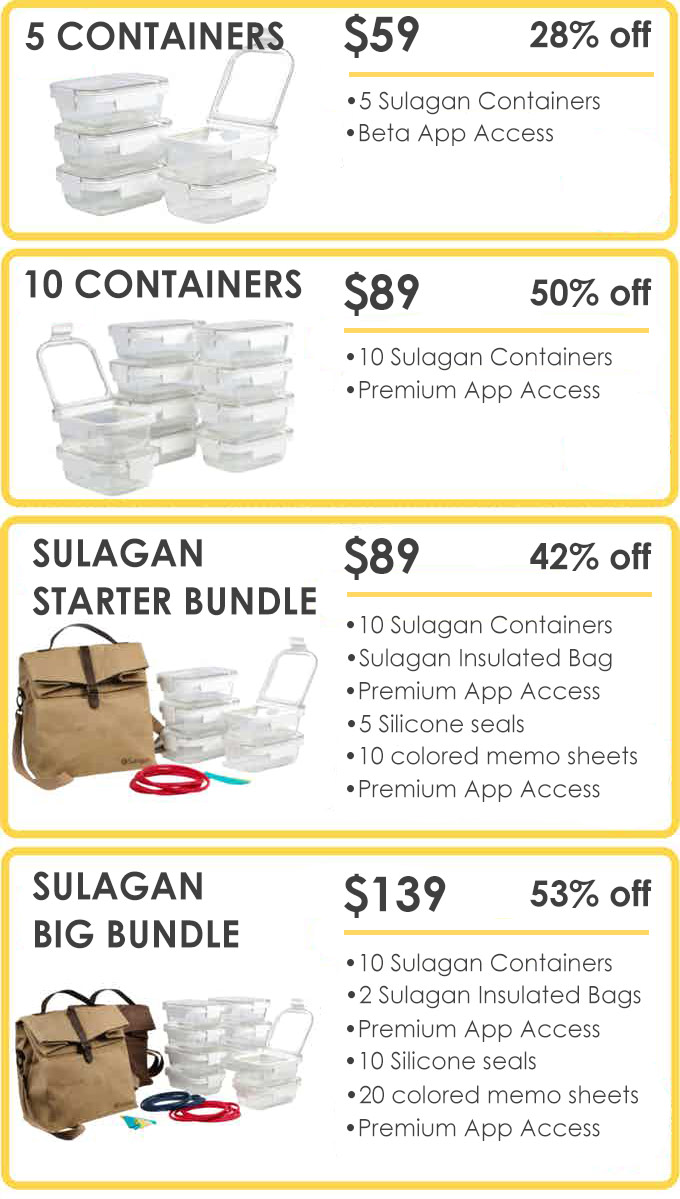 If you don't want a full Sulagan bundle or want more than the bundle- we also have a variety of add-ons that you can add to your pledge.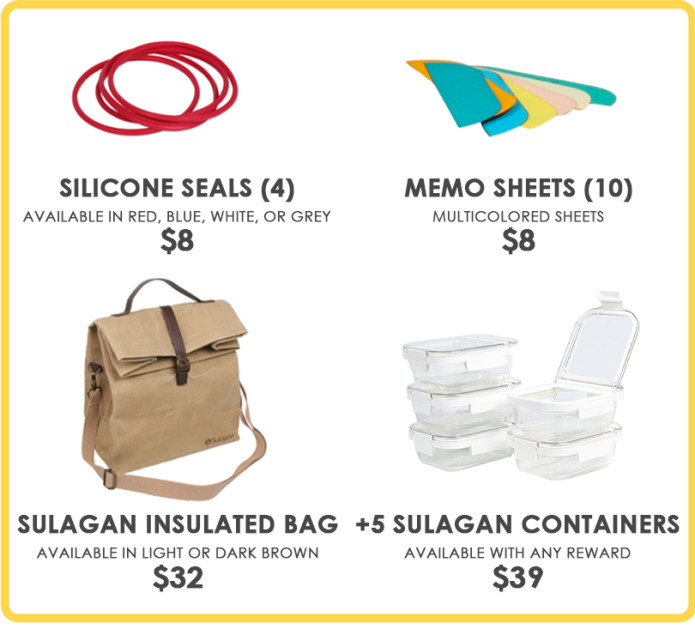 If we reach the following goals, we will provide these additional silicone colors for all backers!

We went through many phases of design, trying the create a balance between style and full functionality.
We are ready for production! We've worked so hard to get to this point and can't wait to send out your containers.