SUM GOOD STUFF – Craft Humanitarian Distillery | Let's change the world one sip at a time!
Hello!
We believe you are the SUM of all the good you put into the world, which is why  50% of the personal profit from the distillery goes to charity. This pledge was made by us, co owners Thomas and Ashley. 
Our business is first and foremost about family, as a husband and wife team, our work is truly a labour of love. The care we put into everything we do will be apparent when you visit our tasting room, and anytime you enjoy our quality BC Craft spirits.
You can look forward to a BC Craft Vodka in the first year, with a variety of infusions. In the second year you can look forward to a Kootenay Gin and in the the third year we will be cracking open our first batch of Whiskey! Look at our indiegogo for some amazing Whiskey packages for yourself or someone special.
What We Need & What You Get
We need your support, pre-sales of our spirits will not only help us gauge demand, it will help in the early months of operation. We also plan to use a portion of the funds from pre-sales to purchase some beautiful bourbon barrels. This is often out of reach for a new distillery for ten plus years and we would rather be sipping some quality Whiskey sooner than fifteen years from now! If you feel the same way, your support is immensely appreciated.
You get whatever you like! We have a variety of options for liquor certificates, tasting experiences, and even tickets to our grand opening. There will even be a few shippable items throughout the campaign for anyone out of town. Check back often to see our fun offerings, hopefully you find the perfect thing for a loved one or something special to treat yourself.
The Impact
Thomas and I will be focusing 50% of our profits from SUM GOOD STUFF in three main areas, planting trees, helping families, and cleaning the ocean. We want to make a positive change in the world around us and at the same time create quality local spirits. Your support will allow us to grow quicker and offer more variety than we ever could on our own.
Risks & Challenges
Our main challenge here is slow growth and not being able to get spirits into barrels because we can't afford enough barrels at the beginning. Our biggest risk is the unforeseen of course, and we know from experience to expect the unexpected. 
Other Ways You Can Help
If you're not into spirits or don't see anything that interests you, we would really love a share. It is always so appreciated, and we can honestly not thank you enough for finding our Indiegogo, and reading through this long winded thing, you rock, seriously thanks!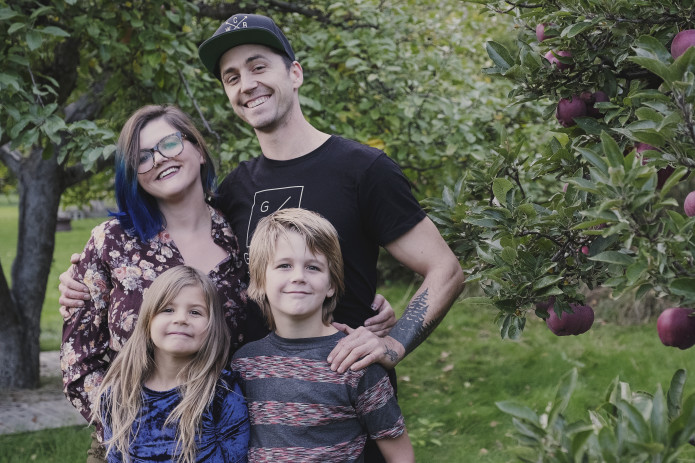 Whats the plan
The Building
The front of the distillery will be a tribute to all that we love about our historic building. The original windows and brick will stay as is but we will be adding our own modern, unifying touch to both fronts.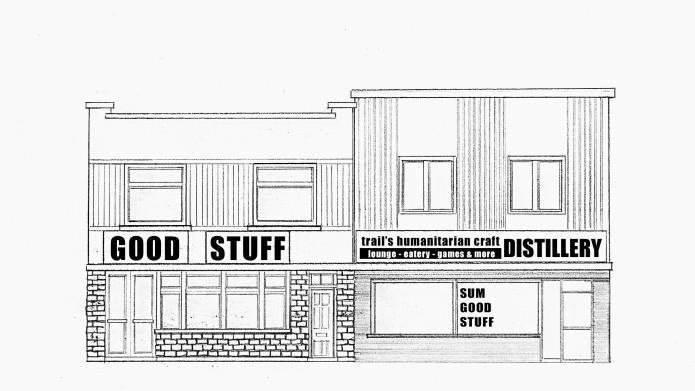 Our distillery and tasting room will be phase one of our project and will be open for business September 2020. You will be able to enjoy our Vodka as well as infusions on our opening day!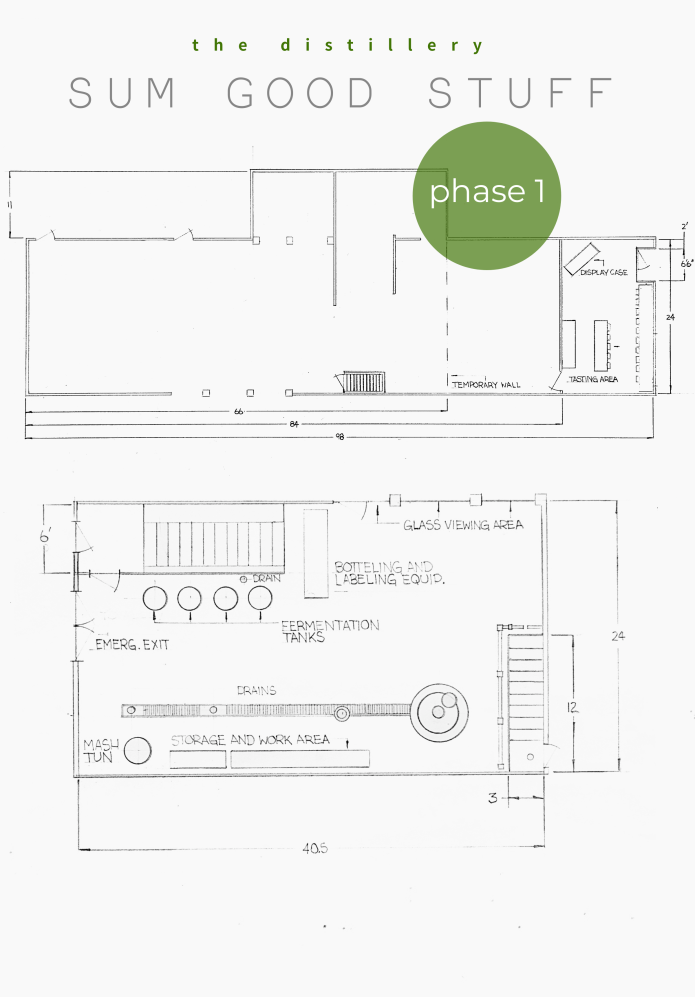 In phase 2 we will be adding a lounge with simple eats, cocktails by the glass and a mini arcade! We look forward to creating something truly unique.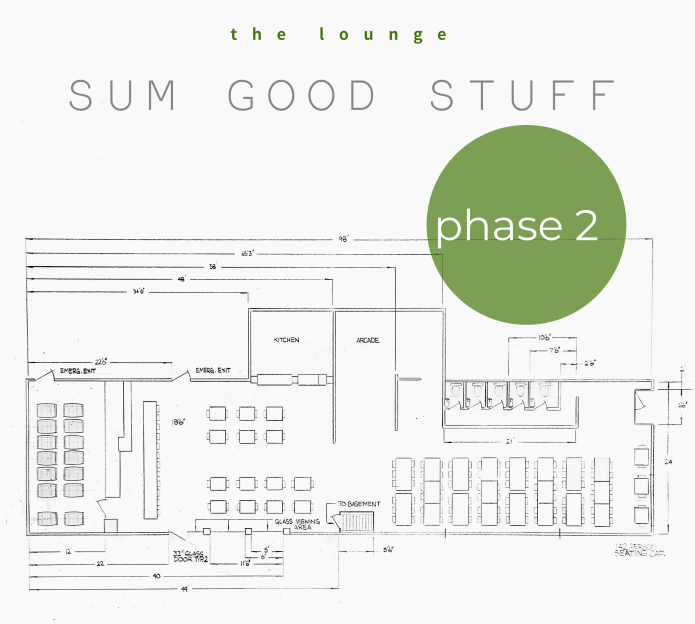 Here is a little info from our business plan about our goals, and the charity work we would like to accomplish in the coming years. We are so excited to give back to our community and our planet. After we reach one of our goals we will be creating displays with information about what we were able to accomplish with your support.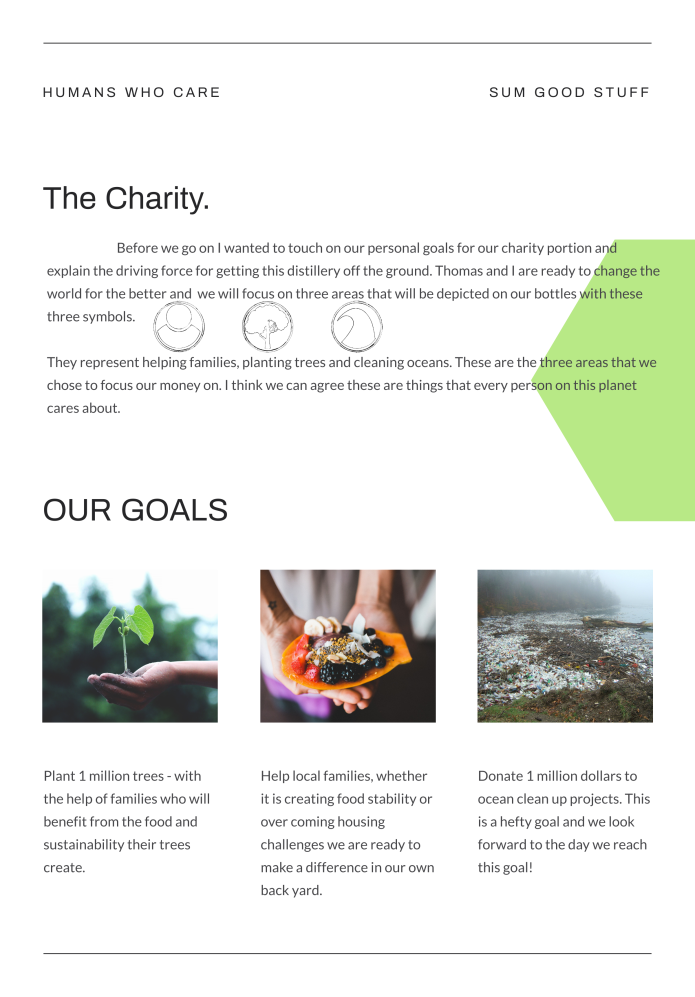 If you would like to sit in on the investors meeting please send us a message and we can arrange for that. Once again thank-you so much for your time, and have a lovely rest of your day.