Supherb: Caffeine-Free Energy Tea for Afternoon | get energized in afternoon & enjoy deep sleep at night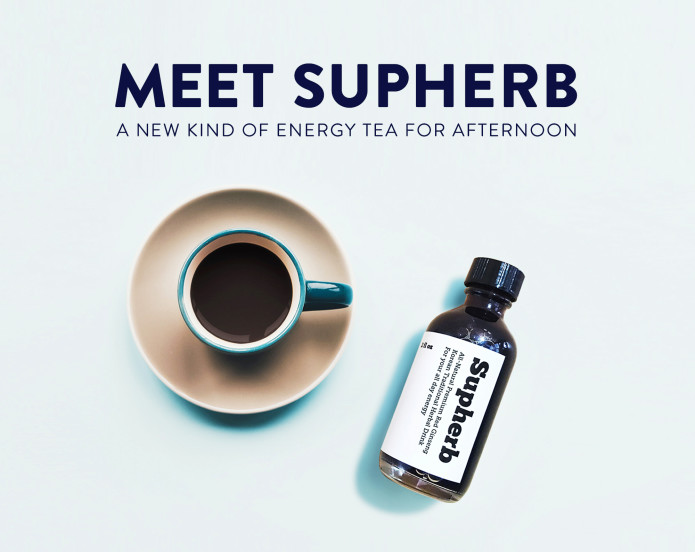 Supherb is energy tea with zero caffeine that provides clean, herb-driven energy & induces quality sleep at night.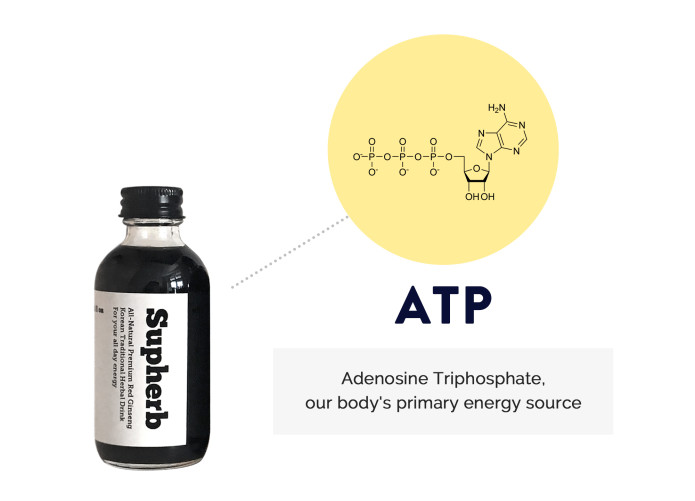 Caffeine forces body to "forget" sleepiness temporarily by tricking our brain, but it doesn't actually re-energize our body.
To create energy, we need to restore ATP.
Supherb's main ingredients have been clinically proven to ramp up ATP production, fundamentally raising our energy level.


Bo-yak, more than just tea
Bo-yak is a restorative herbal drink with 2000 years of tradition in Korea. Supherb is the first in market to modernize & bring this hidden-gem to world.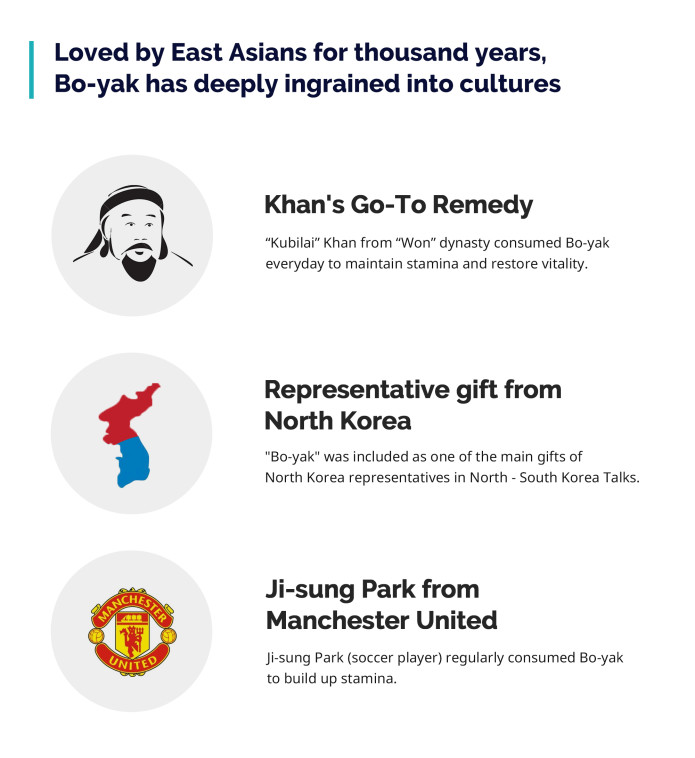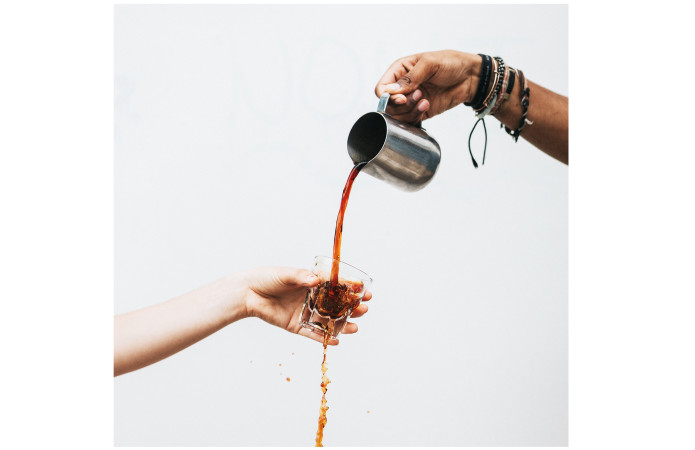 No one drinks 3-4 cups of coffee a day from beginning.
But how have we become so dependent on coffee everyday?
And even with several cups of coffee, why are we still tired?
Answer is in afternoon caffeine.
Caffeine stays in our body for a long time (it takes 6 hours for just half of caffeine to dissolve in body), disrupting our good night sleep and thus making us more tired next day. 
So what do we do about it? 
Supherb can help.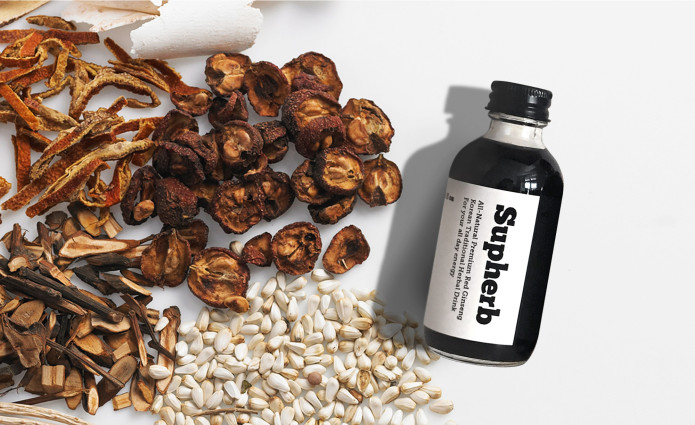 Supherb introduces a blend of best Asian herbs specialized for building stamina & long-term energy. It might not be as instant as caffeine, but good vitals gradually accumulates in body to help break vicious cycle*
*Many feel the difference as fast as their 1st bottle, and 90% of beta testers felt more energetic after drinking it for 6 days.

Korean Red Ginseng: Ginsenoside, Amino Acid, Vitamin A, Vitamin B1, Vitamin B2, and Vitamin C. 
Rehmannia Root (Root of Foxglove flowers): Carbohydrate (energy source for our body), Amino Acid, Iron, and Zinc.
Poria Cocos (Type of dried mushroom): Iron, Magnesium, and Calcium.
Jujube (Dried fruit): Saponin, Amino Acid, Calcium, Vitamin C, and Vitamin B.
Pure Honey: Grade A

Korean Red Ginseng, Rehmannia Root, and Poria Cocos are currently marketed as Dietary Supplements in a form of pills.
What makes Supherb different than those pills? Absorption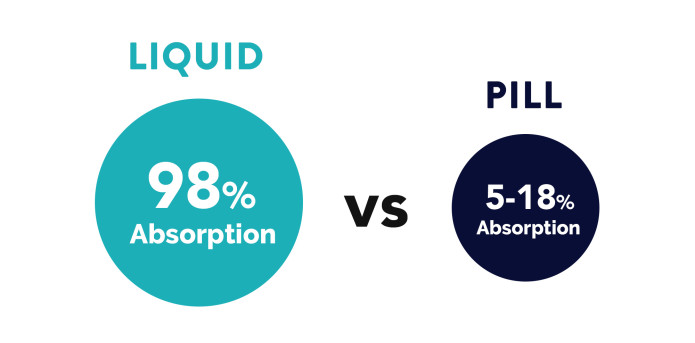 *Based on Physician's Desk Reference, page 1542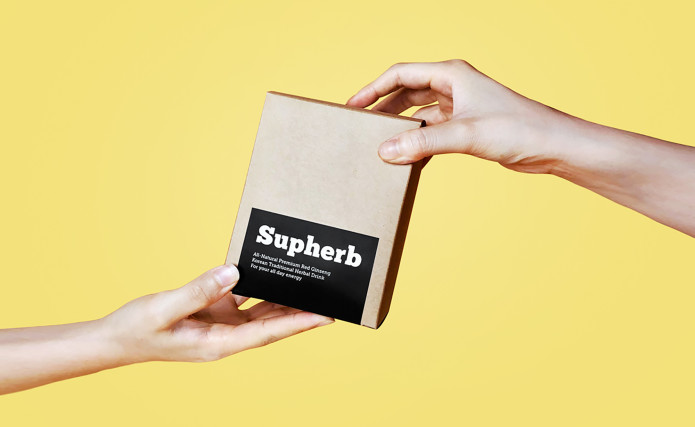 We believe disclosing ingredient origin isn't enough.
That's why every Supherb box is assigned with unique tracking number, with which you can check ingredient information at a next level: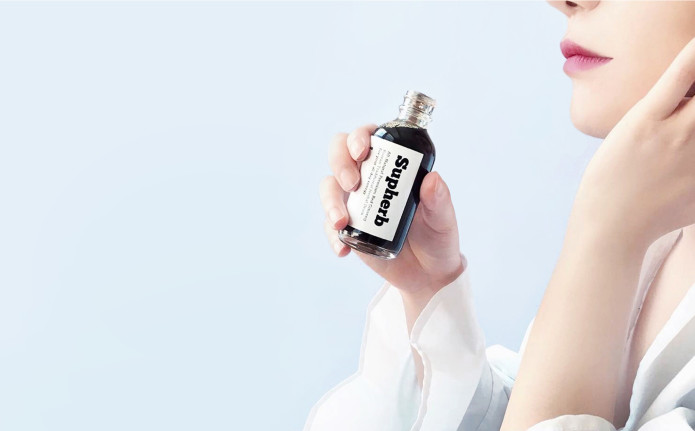 Natural sweetness from pure honey and jujube are balanced with Red Ginseng's dryness, creating a smooth but deep flavor that is delightful & refreshing. 
"I was surprised by how good it tasted." 
Seung L. (IL)
"Not too bitter, but not too sweet either – just the right balance that I like!"
Peter H. (CA)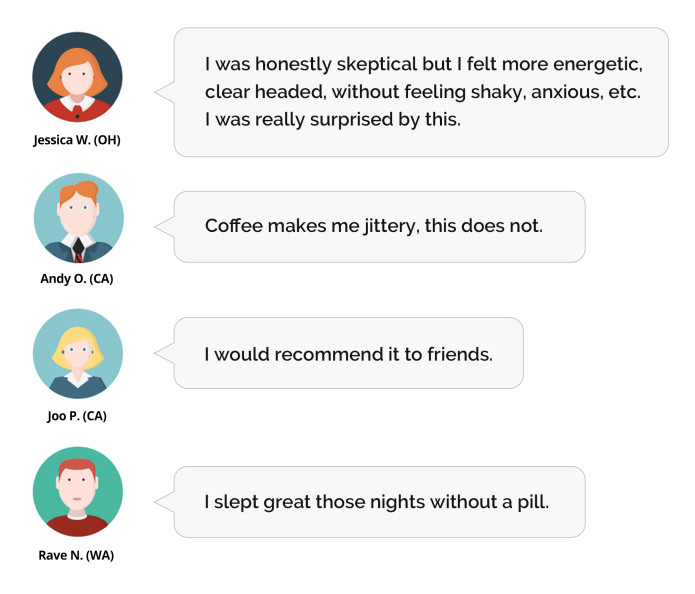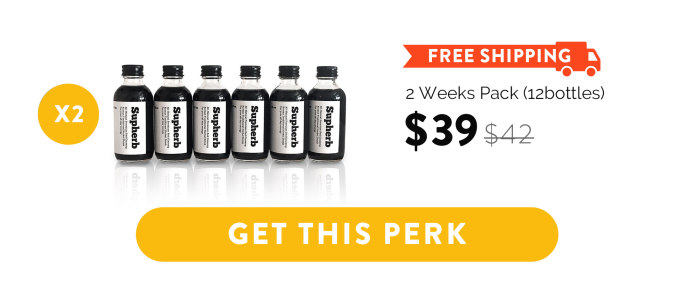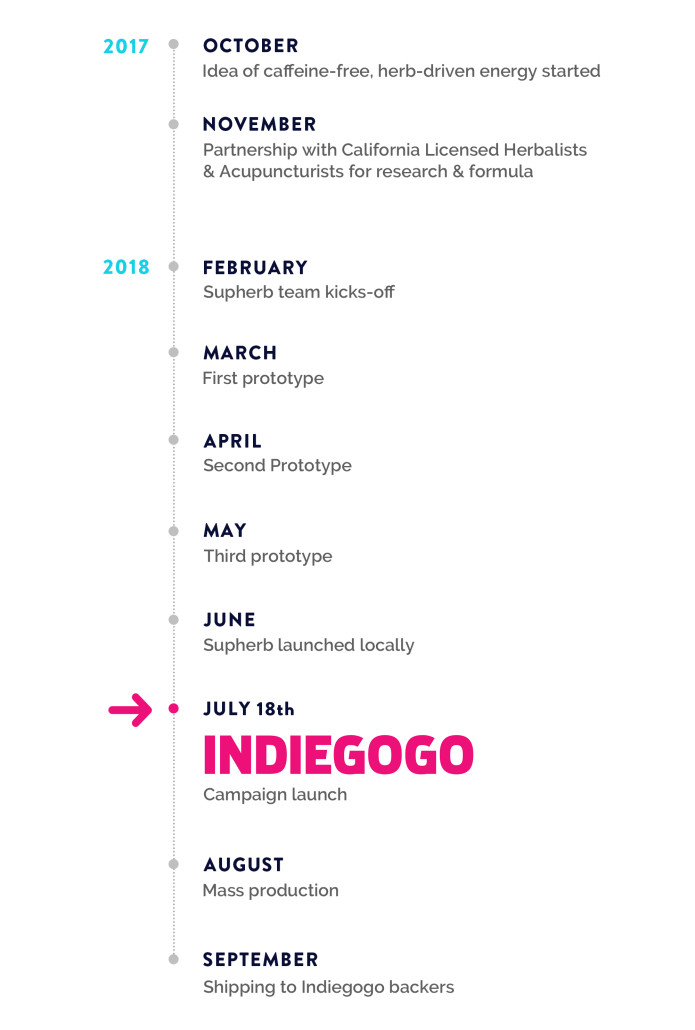 We come from diverse backgrounds, from consumer goods to high-tech, but share a common goal: to modernize and rebrand Asian herbs to help more people discover the best Asian herbs.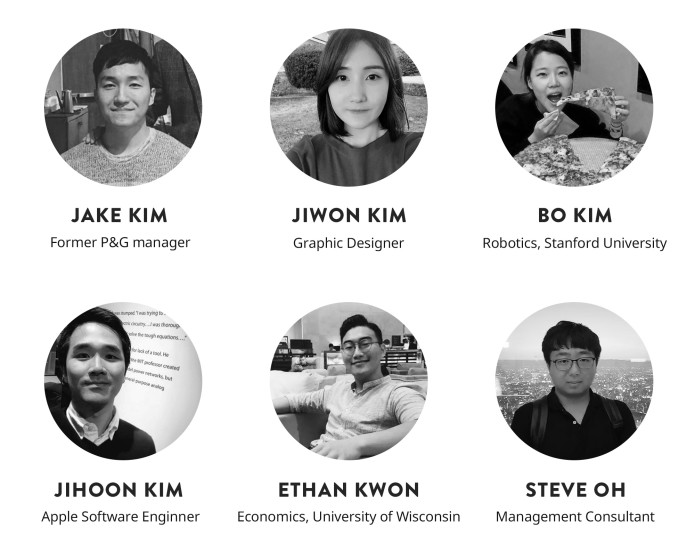 How we become sleepy
How Caffeine Works

Caffeine has similar structure as Adenosine that it can fit into receptors instead of Adenosine. By docking into receptors and blocking Adenosine to dock, caffeine can make us feel less sleepy.
However, when receptors are clogged by caffeine, our body creates extra receptors, leading our body to require more caffeine to block more receptors (in other words, we become immune to caffeine). 
This is why caffeine is not a fundamental solution to energize – it forces body to "forget" sleepiness temporarily by blocking Adenosine, but it doesn't actually re-energize our body. Furthermore, our body ultimately become immune to caffeine.
Better way to energize is not to artificially block Adenosine, but to produce more ATP, our body's energy source. 
How Supherb works

Supherb's main ingredient Red Ginseng has been clinically proven* to ramp up ATP production, fundamentally raising our energy level.
*Related studies:
1. Li XT, Chen R, Jin LM, Chen HY. Regulation on energy metabolism and protection on     mitochondria of Panax ginseng polysaccharide. Am J Chin Med. 
2. John Zeqi Luo and Luguang Luo. Ginseng on Hyperglycemia: Effects and Mechanisms

How often should I drink? 
How to store?

At room temperature or refrigerate it. Avoid direct sunlight.

When should I drink it?

Supherb's original concept is for afternoon/night, but time of a day doesn't matter – drink whenever you need a kick 🙂

How much Korean Red Ginseng is contained?

A bottle of Supherb is made of 2 grams of Korean Red Ginseng, a daily dosage amount recommended by European medical standard (Reference: Complete German Commission E Monographs)

Is Supherb FDA-compliant?

Yes, Supherb is manufactured from FDA-compliant factories. However please note the statements on this page have not been evaluated by the Food and Drug Administration (FDA). This product is not intended to diagnose, treat, cure or prevent any disease.
"FDA does not "approve" health care facilities, laboratories, or manufacturers. FDA does have authority to inspect regulated facilities to verify that they comply with applicable good manufacturing practice regulations." – FDA website

Any other questions? 

To ensure quality, Supherb is manufactured in Korea, from FDA-compliant factory & technicians who has specialty in brewing herbs and "Boyak." Since Supherb batches are shipped from Korea and goes through US customs, there is a risk of shipping to be delayed (2-3 weeks) if unexpected circumstances happen (e.g. US custom requires extra inspection)
Share with Friends!
We are a small team and just 10 seconds of your time to share our campaign is really a SIGNIFICANT help to drive our campaign!

Don't forget to tag #drinksupherb on your post – our team will leave a secret gift to the posts with tag #drinksupherb 🙂
Thank you for checking out our campaign and reading it through here. You're officially done reading our campaign story 🙂