Support The Shelley Gautier Para-Sport Foundation | Please Help The Para-Sport Foundation Expand its programs & resources for Persons with Disabilities.
OUR MISSION
Promoting healthy and active lifestyles through adaptive physical activities for people with disabilities.
To involve the community by providing free Para-sport activities to people with disabilities.
Focused on improving the lives of people with disabilities through recreational sports activities.
VISION
To become a platform that breaks barriers for people with disabilities to participate in sports activities, create awareness of adaptive sports, remove stereotypes, and develop resources that encourage adaptive sports for people with disabilities.
How It All Started!
In 2001, Shelley Gautier was a practicing physiotherapist holding a degree in physical education, when a mountain-bike accident left her with severe head injuries. Shelley spent eight months in rehabilitation and, within a year of the accident, she was back on a bike. By 2007, Shelley was competing in 50 km races and in 2009, Shelley became the first female T-1 rider on the international para-cycling scene. Since then she has dominated her class and won Union Cycliste Internationale (UCI) world championships for five consecutive years. Shelley has won eight world titles in para-cycling and competed in the London 2012 Paralympics and the 2016 Paralympics held in Rio de Janeiro where she received a  bronze medal.
In 2014, she won both the road race and the individual time trial at the Union Cycliste Internationale World Championships in Greenville, South Carolina. This continued to be a tremendous year for Shelley: she was named Ontario Cycling Association Road Female Athlete of the Year; she launched the Shelley Gautier Para-Sport Foundation, to provide encouragement and opportunities for people with disabilities to be participate in sport.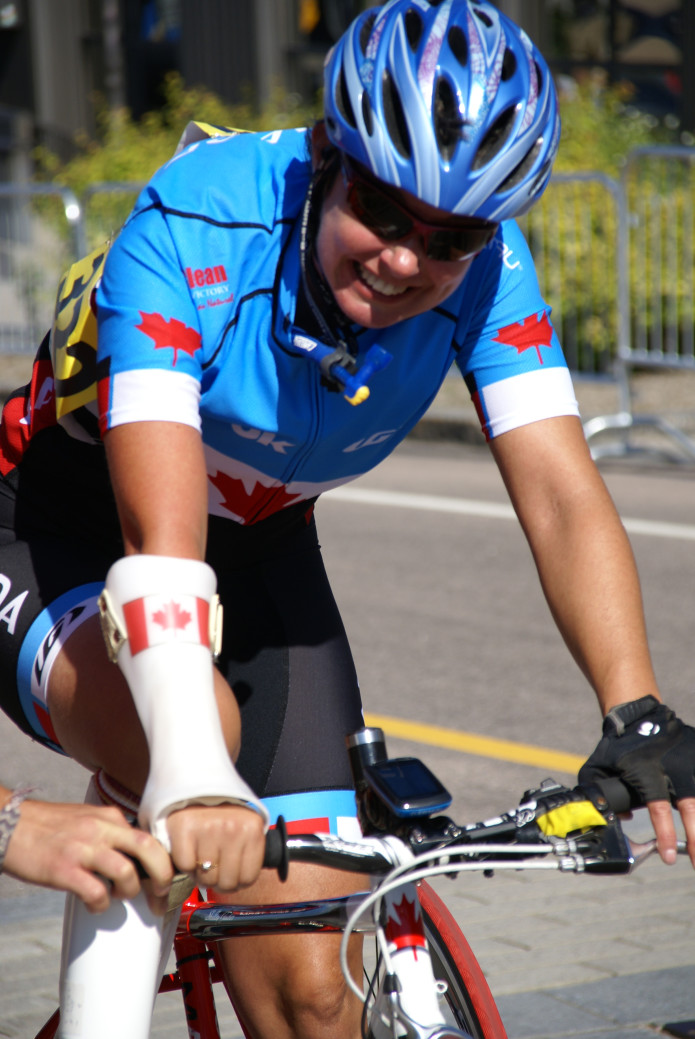 The Shelley Gautier Para-Sport Foundation operates by running para-sport programs in existing recreational venues so people with disabilities can be more integrated into their communities. We currently have chapters operating in Hamilton, Niagara Falls, St Catharines, Brantford, Ottawa, Kitchener, and Whitby.
What we have accomplished so far.
We provide Hand Cycles, Tandem Cycles, and Boccia equipment for free use by people with limited mobility and/or vision.
We provide inclusion and participation for people with all forms of disabilities and skills.
We provide both indoor and outdoor programs.
We provide qualified volunteers to help our participants stay safe and have fun while using our equipment.
We encourage recreational therapy so people with disabilities can lead healthy lifestyles and remain active in a non-competitive, recreational sports environment.
What will my Contributions help accomplish?
The SGPSF hopes to increase the number of services it provides to people with disabilities; however, there are financial limitations that currently limit the Foundation's reach. With your help and contributions, the Foundation will not only be able to maintain the programs and resources it currently has, but also diversify equipment, add new programs, and expand its reach to more cities across Canada. More importantly, your generous donations will help improve the lives of people with disabilities across Ontario, an impact that is truly priceless. Any help, big or small, is deeply appreciated.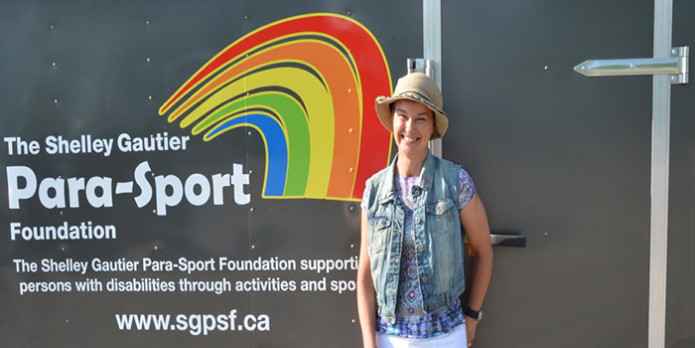 Please visit us on our social media pages and tell your friends and family!
Facebook: https://www.facebook.com/TheShelleyGautierParaSportFoundation
Twitter: https://twitter.com/SGParaSport/
Google+: https://plus.google.com/u/0/114028672234113492328
Learn more about us at: http://www.sgpsf.ca
Thank you for your dedication to improving the lives of people with disabilities!
THE SHELLEY GAUTIER PARA-SPORT FOUNDATION – CHARITY REGISTRATION NUMBER IS 81913 4180 RR0001