TEAMOSA: Your Personal Tea Brewing Master | An automated tea brewing machine that uses ultrasonic extraction technology

Master the art of tea making and give your tea the respect it deserves. With TEAMOSA, you can customize the strength and flavor with every brew – ensuring each and every cup is crafted to perfection. Freely choose between our paper tea capsules, or your own favorite loose tea leaves.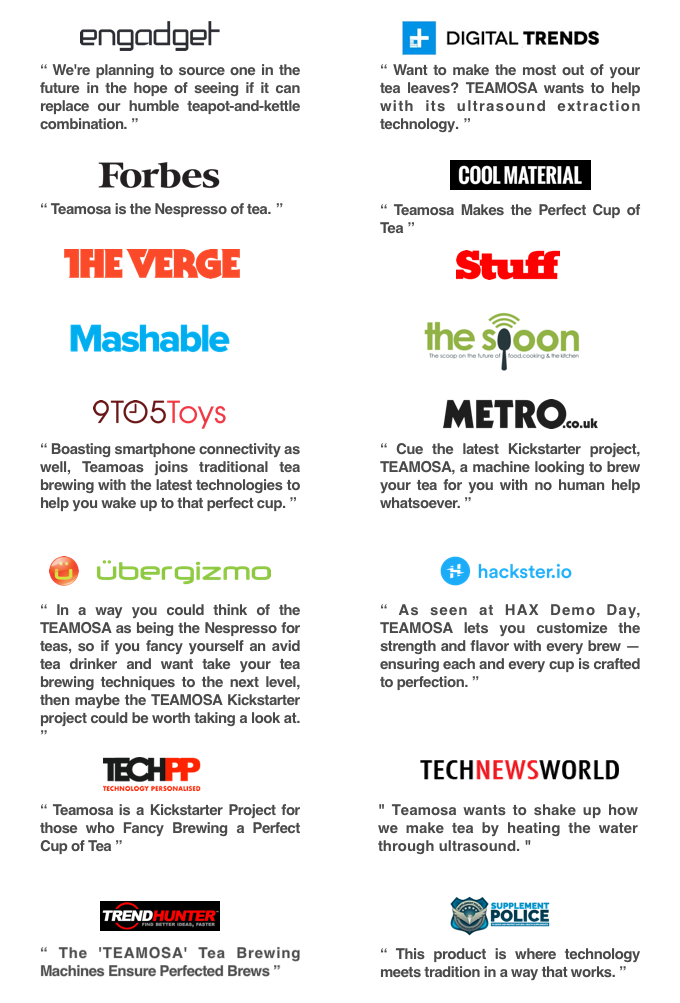 Making tea is not difficult, but doing it right requires precision. Temperature and time matter. Why? It's science, really. 
TEAMOSA is the first tea brewing machine that combines the modern science and the art of traditional tea making. TEAMOSA's key features include: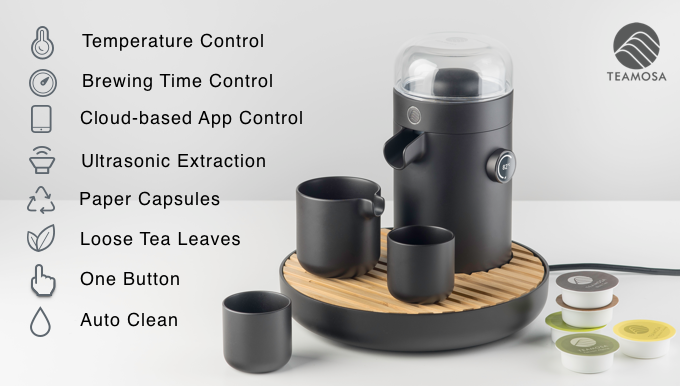 With TEAMOSA you are not tied down to just one type of tea. Choose freely between loose tea leaves or TEAMOSA capsules and get suggestions on brewing times and temperatures.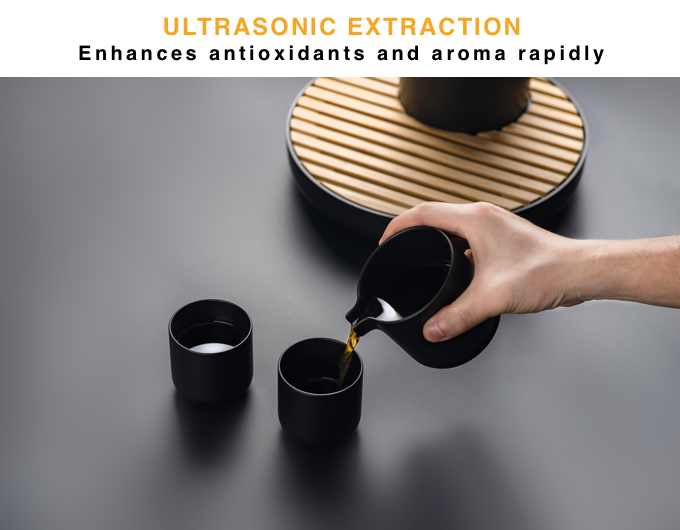 Maximize the Health Benefits from Your Tea – Ultrasonic Extraction
The main health-promoting substances in tea are polyphenols, or more commonly known as, antioxidants. TEAMOSA have applied ultrasonic extraction to increase antioxidants yield at 149°F (65°C), compared with 185°F (85°C), which in turn would increase the benefit towards your health. Tea also contains substances which are linked with lowering the risk of heart disease, cancer, and diabetes.
TEAMOSA has preset programs by tea types. All of the craft processes are designed by our tea experts, who have more than 34 years of tea tasting experience. If you prefer your own unique brewing process, the TEAMOSA app can help you adjust the brewing temperature, steeping time, strength and cup size. It is also programmable on both iOS and android system, so you can schedule your brewing time in advance and enjoy hot tea whenever you want.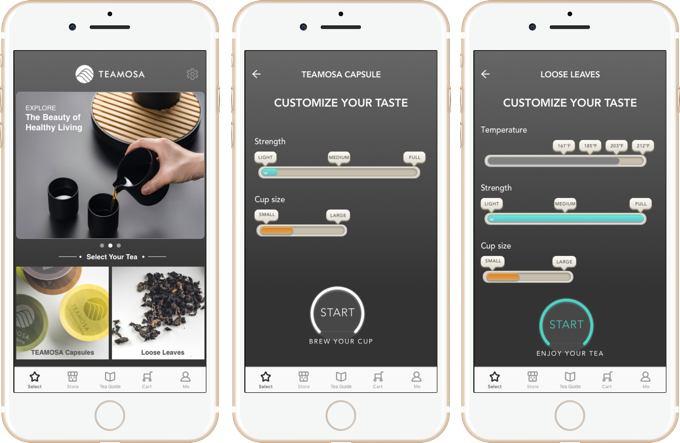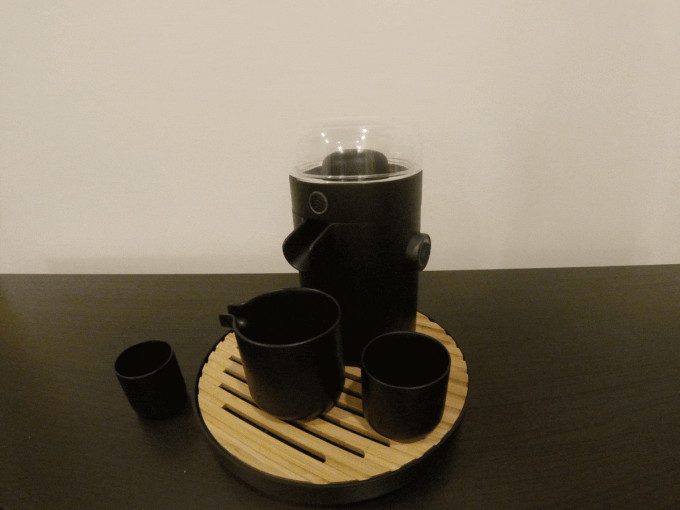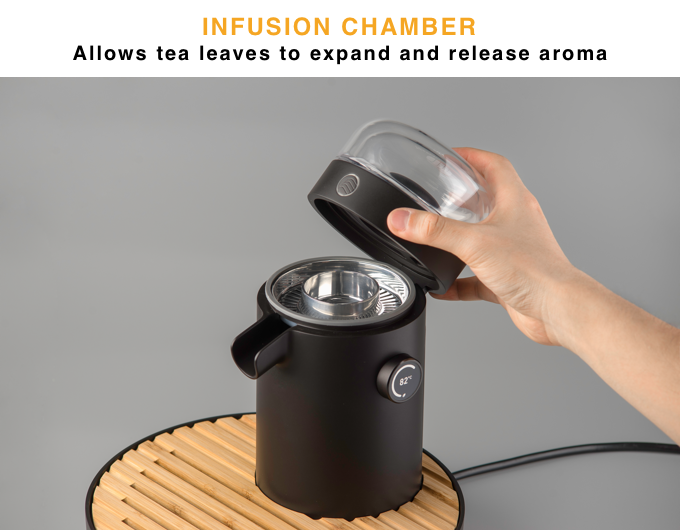 There are thousands of different types of teas, each with their own individual appearance, taste and aroma. Whether you enjoy your tea (white, green, yellow, oolong, black, or dark), it is all due to the process and oxidation of the Camellia Sinensis. The TEAMOSA's infusion chamber make sure every cuppa is brewed to perfection.

We feature six types of tea: white, green, yellow, oolong, black, dark (Pu-Erh). Each requires a different water temperature, tea-to-water ratio, and brewing time, all elements TEAMOSA can optimize for you – enabling you to extract the most health benefits, flavor and aroma from your tea. If you're using water that's too hot or steeping leaves for too long, you're damaging the favorable properties. With TEAMOSA, you can master the art of tea making and ensure you're maximizing antioxidant intake with every sip.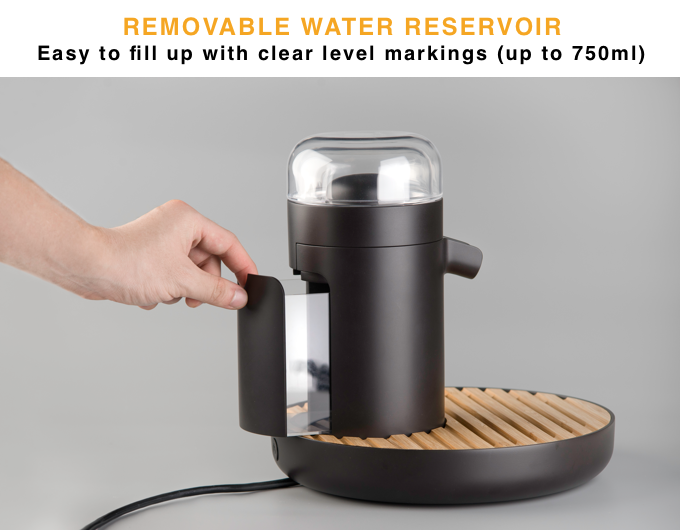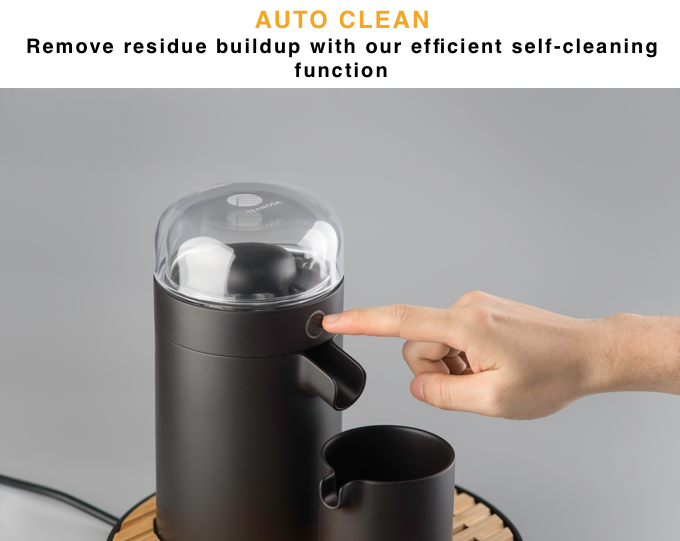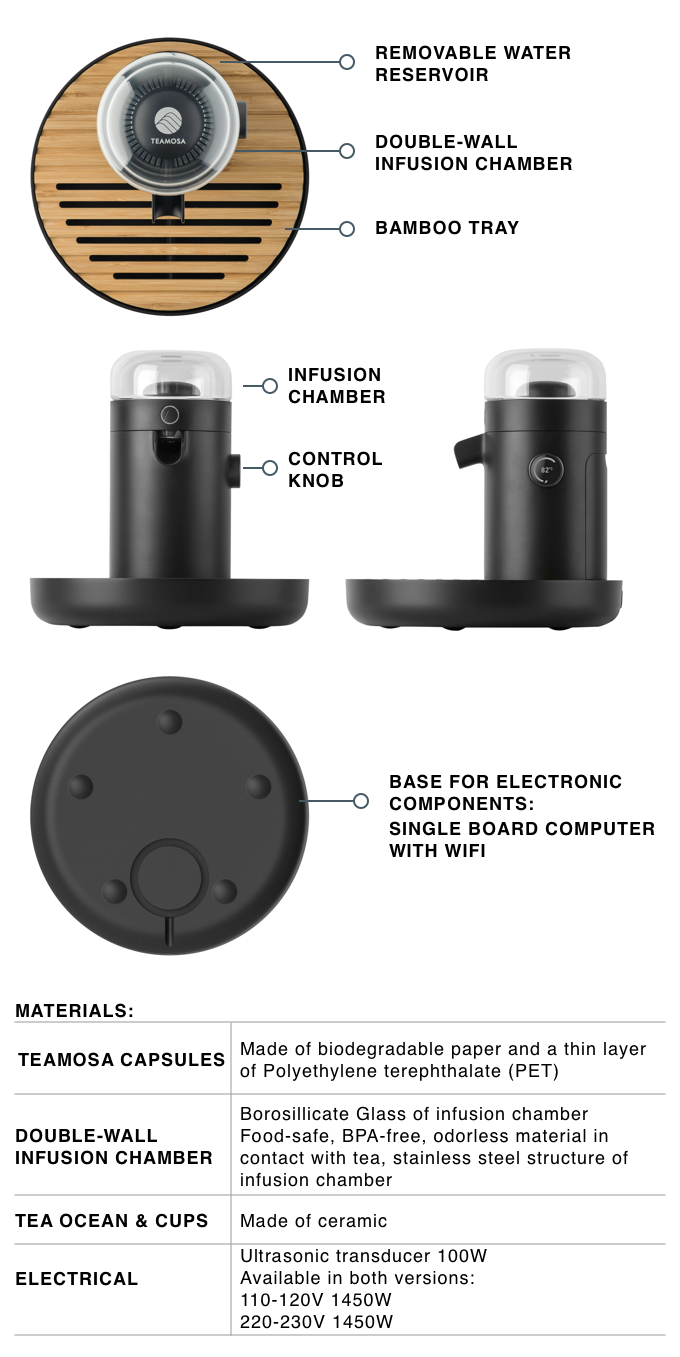 The brewing processes is very important to making the perfect cup of tea. Imagine a world in which every cup of tea is tailored to your mood, your preference, so you can experience all the joys and benefits of tea with the press of a button.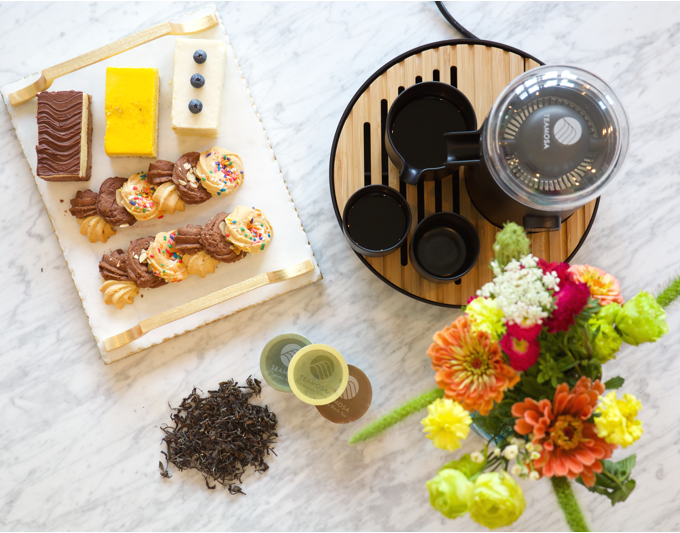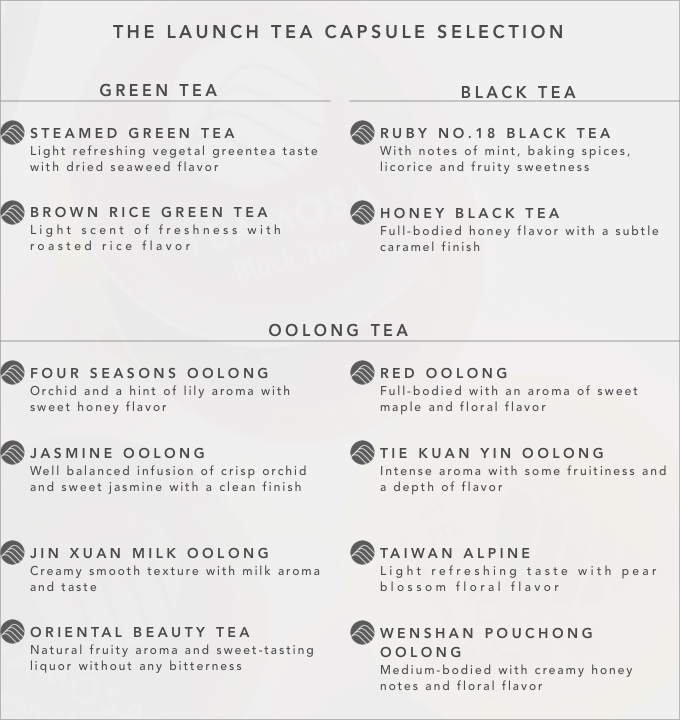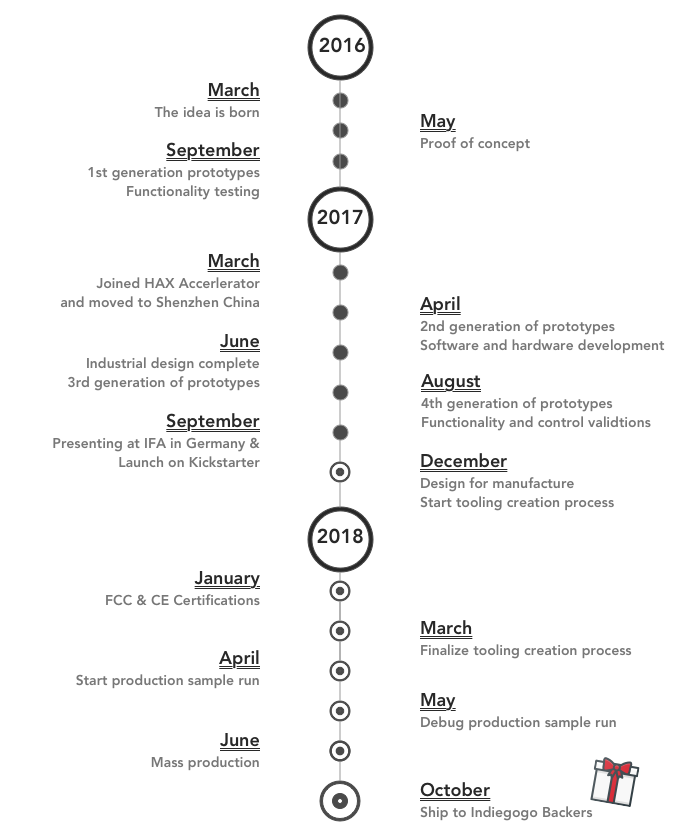 Our Story Starts From:
We are a family business from Taiwan – a brother, a sister and her husband. For 34 years, our family has been producing and growing tea at Ming Yu Tea plantation. Since the beginning, our mission has remained the same: deliver the most authentic and healthiest tea experience to our customers.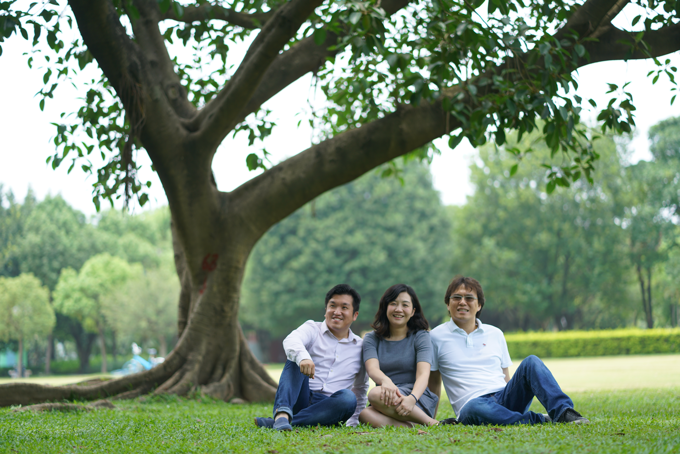 Our dream is to bring a healthier life to our customers. TEAMOSA is the first product to make our dreams come true. In March 2017, we were accepted into HAX, the world's most active early stage investor in hardware startups, which has lower acceptance rate (3%) than Stanford (4.8%) or Harvard (5.4%). We dropped everything, leaving our friends, families, and careers from the United States to come to China for five months to work on development and prototyping. We are now ready to start manufacturing and mass production. We will start shipping our first product in September 2018.
Please share your thoughts with us. And if you're passionate about tea, please share our story with the world. 




First and foremost, thanks to our parents, families and friends for supporting us since day one. Thanks also to our mentors from HAX including Sean O'sullivan, Duncan Turner, Ji Ke, Benjamin Joffe, Cyril Ebersweiler, Kate Whitcomb, Itai Damti, Qiyu Wu, Mike Reed, Rhianna Richards, Zona Liu, Jenny Chou, Macy Fu, Sally Wang, Carmen Huang, Rong Rong, Jane, Noel Joyce, Inder Sachdev, and Anant Raj Pathak.  
A special thank you to our industrial designers Tomas Rosen and Nicol Boyd at Office for Product Design, to our videographer Vitaly Vyazovsky and his team, Steve Cho, Andrew Chun, Lisa Shcheglova Surgay, and to our structural engineers Sam Liao and Laura Hu for the many iterations.  
Thanks also to our friends Alex and Harrison Chen at Trainerbot, Alex Michaels and Ed Cooper at EngX, Daniel Månsson and Erik M. Rehn at Flow Neuroscience, Derek Cowburn at LumenCache, Kuji at Quitbit, Asif Khan at PinPress, Jacob Flood at Mindset, Jason Gui at VUE, Bassam Jalgha at Roadie, Oscar Chang at ALCHEMA, Dr. Chi-Ching Kuo at Taipei University of Science and Technology, graduate student researcher Yi-Ting Chen, marketing specialist Howard Chou, patent attorney Jerry Lin, photographer Mike Tai, certified tea taster Tommy Tang at TEATALK and many other startup founders for the moral support while running this campaign!
The last, thanks to our digital marketing experts Alex Ciepielewska and Matt Brown at NUUK Digital, PR team at Proper Propaganda, and to our direct response advertising agency Jellop Crowdfunding.
Ultrasonic extraction could increase Polyphenols yield at 140°F (60°C) by nearly 20%, approaching the efficiency of that of thermal extraction at 212°F (100°C). Research on the effects of polyphenols on human health has developed considerably in the past 10 years. It strongly supports a role for polyphenols in the prevention of degenerative diseases, particularly cardiovascular diseases and cancers.
Reference 1: Applications and opportunities for ultrasound assisted extraction in the food industry Kamaljit Vilkhu, Raymond Mawson, Lloyd Simons, Darren Bates a Ultrasonics Processing Group, Food Science Australia; April 2007
Reference 2: Impact of ultrasonic-assisted extraction on the chemical and sensory quality of tea Infusion. Key Lab of Tea Biochemistry and Biotechnology of Ministry of Agriculture & Ministry of Education, Anhui Agricultural University, China; May 2005
Reference 3: Enhanced extraction of tea solids using ultrasound Timothy J. Mason and Yiyun Zhao, Department of Natural Environmental Sciences Coventry University, UK, Department of Chemistry, Yunnan University, China, February 1994