TEAS & TREES – High On Herbs | Enrich your life with hand-picked loose leaf herbal teas from the mountains of Crete!
WHO WE ARE
TEAS & TREES is a Berlin based company that wants to enrich the tea culture of Germany with the exotic flavors of Crete. Our herbs should not only be used as teas, but also in cosmetics and liquid refreshments in the super markets.
The project is for:
Anyone who has a good taste for tea.
Anyone who likes healthy nutrition.
Anyone who shares our vision about sustainability.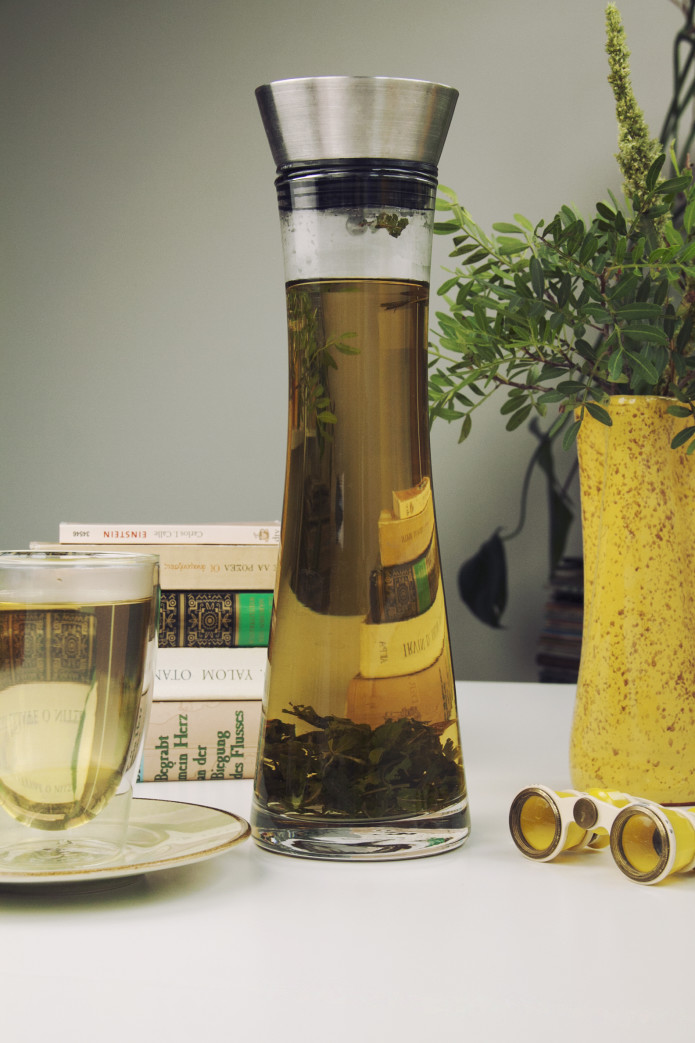 HEALTH BENEFITS
Nowhere in the world are the herbs of Crete flourishing so intense as in Crete. More than 2000 plants grow there, 9% are endemic.
Some of our herbs can only be found in Crete. With their intense aroma and the therapeutic benefits they can combat all sort of symptoms like cellulitis, mood swings, insomnia, headaches, sore throat, menstrual cramps. Moreover, they strengthen the immune system.
WHAT'S THE PERKS
– Mountain tea
Sideritis Syriaca is a popular healing tea that lies in the mountains of Crete. The one and only plant that cannot be found anywhere else in the world. In ancient times Sideritis was considered to be a secret to good health and a cure for almost anything.
– Luisa
Lemon Verbena tea helps to  to ease stress problems, anxiety, insomnia and even nervousness states. It is also a slimming aid.
–Love Potion
Dittany was considered in ancient times to be beneficial to the digestive system and helpful with menstrual pain. Known for its aphrodisiac qualities, it is named Erodas by the locals, which means youthful love.
–Achooo Blend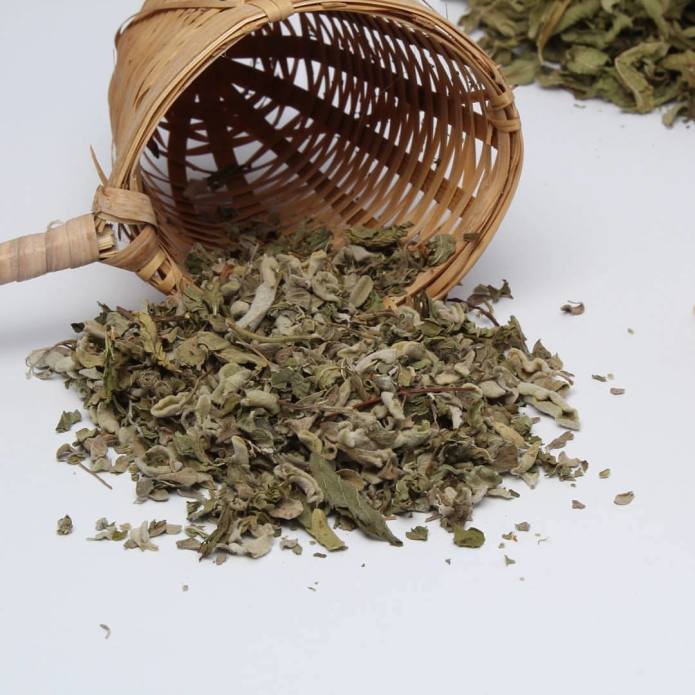 This blend is ideal for the combat of colds that make us suffer especially during winter. It has strong antioxidant and antibacterial qualities.
Besides of our main herb Sage, its ingredients are also Marjoram and wild Mint.
– Mornin' Blend
Mornin' is a blend with Marjoram, mountain tea and dictamus leaves. Ideal to wake up if you are not a coffee lover. Marjoram contains levels of Vitamin, A, K and B. Mountain tea is an immune booster. Dictamus is a local remedy for almost everything.
What we need
This project is about supporting the local farmers in Crete and enriching the German market with loose leaf, special herbs.
Furthermore, we want to bring new blends to the market. One part of the costs have been already covered by ourselves (product development, advertisement, If we get to the funding verge, we can produce new, biodegradable packages, implement more intensive our sustainable goals and begin with the production of our new tea variety. We plan to get the Vegan Certification as well as to find green logistic partners. Our goal is also to bring our teas out in liquid form in glass bottles, which is difficult to realize at the moment.
We already have already mastered the organic certification and have produced and filled up professionally the first batches!
Help us to produce more wonderful mixes!
RISKS AND CHALLENGES
As a small pure online business (currently only on instagram: @teasntrees), we have been facing many challenges everyday, including lack of stock area and manpower. So, we need your help to get this done and help us get into mass production stage. Our backers can get super discount for return.
We are committed to continuing to source only the highest quality ingredients to create our blends in order to meet supply and demand and a growing interest in organic products. We will continue to source ethically grown, organic and wild crafted herbs from Crete to ensure we have the highest quality tea with therapeutic benefits and exquisite flavors.
Our team is passionate about tea and creating not only a lifestyle, but improved quality of life through happiness and improved health.
If time and resources become an issue we will source a bigger space to allow quicker production and larger quantities as well as creating more exquisite blends throughout the process.
Other Ways You Can Help
If you like our campaign but can't contribute that doesn't mean that you can't help.:
Share our campaign with your friends and family

Follow us on Facebook and Instagram