Tenuta San Giaime, vini Bio di Sicilia. | Entra a far parte di una storia di amore e passione. Become part of this story of love and passion.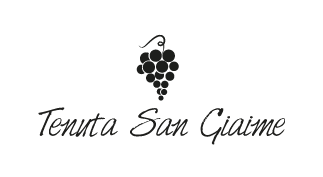 C'è una connessione emotiva tra il vino, chi lo produce e chi lo beve.
There is an emotional connection between wine, who produces it and who drinks it.

 Solo dalla passione può nascere qualcosa di speciale: scopri come su https://www.youtube.com/watch?v=226d3nyLfxA
Something special can only born from passion: find out how http://bit.ly/TenutaSGiaime
Tenuta San Giaime si trova a pochi chilometri da Gangi, uno splendido borgo di 7000 abitanti tra i più belli d'Italia. Situato sulle alte Madonie, nell'entroterra siciliano più sconosciuto e inesplorato, è il luogo in cui Alessio e la sua famiglia stanno portando avanti l'intuizione di nonno Geatano di impiantare, nella vigna di famiglia, un vitigno cosmopolita considerato quasi un autoctono.

È da questo legame con la propria terra che nascono Syrah e Grillo, che della Sicilia raccontano i profumi, gli odori e la storia di una famiglia che vuole contribuire al suo sviluppo con una scommessa concreta: impiantare nuovi ettari di vigna di Carricante, Nerello Mascalese e di Perricone, coltivati in regime strettamente biologico e con lavorazione naturale. 
Perché amare la terra senza compromessi, vuol dire ascoltare le sue esigenze per restituirle la dignità che merita.
Tenuta San Giaime is located a few kilometers from Gangi, a beautiful village of 7000 inhabitants among the most beautiful in Italy. Located in the high Madonie, in the most unknown and unexplored inland Sicily, is the place where Alessio and his family are carrying on the intuition of grandfather Geatano to plant, in the family vineyard, a cosmopolitan vine considered almost an autochthonous. Syrah and Grillo are born from this link with their land, which tell of Sicily the scents, the smells and the history of a family that wants to contribute to its development with aconcrete bet: to plant new hectares of Carricante vineyard, Nerello Mascalese and Perricone, cultivated in strictly organic and natural processing. Because loving the earth without compromise means listening to its needs to restore the dignity it deserves.

 STORIA – Story
Gangi è un borgo situato nel cuore delle Madonie della Sicilia settentrionale, a 1.000 mt. sul livello del mare. Eletto "Borgo più bello d'Italia 2014" e "Comune Gioiello d'Italia 2012", è il luogo dove io e la mia famiglia abbiamo creato Tenuta San Giaime.
Fin da bambino osservavo mio nonno coltivare questa terra così difficile, perché chiede di essere ascoltata, ma ricca, perché sa essere grata dell'amore che le si riserva. Ho ereditato così la passione per la cura e per i tempi della vigna nutrendo, giorno dopo giorno, il desiderio di innovare partendo dalle origini e dalle pratiche di lavorazione naturali.
Insieme alla mia famiglia ho così realizzato un sogno, di bellezza e libertà, che ha dato vita a un'attività di viticultura intelligente, che ogni giorno ci porta ad assecondare i tempi della natura, mettendo i bisogni della vigna sempre in primo piano, lontani dagli interessi e dalle esigenze dell'industria.
Sono nati in questo modo il Syrah (vitigno cosmopolita considerato quasi autoctono) ed il Grillo (tra gli autoctoni siciliani per eccellenza), che hanno segnato l'inizio di un percorso di rivalutazione del nostro territorio e del suo sviluppo economico, che noi intendiamo proseguire con lo stesso amore e la stessa passione di sempre.
La nostra è una terra che ha bisogno di intuizioni concrete che ne valorizzino la ricchezza e quello di Tenuta San Giaime è il vino di un territorio intero, della sua gente, di un sogno di sviluppo ecosostenibile di una parte della Sicilia che ancora custodisce la bellezza di un amore senza compromessi.
Gangi is a village located in the heart of the Madonie of northern Sicily, at 1,000 meters above sea level. Elected  "the most beautiful village in Italy 2014" and "Comune Gioiello d'Italia 2012" is the place where my family and I have created Tenuta San Giaime.
Since I was a child, I watched my grandfather cultivate this difficult land, because he asks to be listened to, but rich, because he knows how to be grateful for the love that he reserves for himself. 
So I inherited the passion for the care and the times of the vineyard, nourishing, day by day, the desire to innovate starting from the origins and the natural processing practices.
Together with my family I have thus realized a dream of beauty and freedom, which has given life to an intelligent viticulture activity, which every day leads us to support the times of nature, putting the needs of the vineyard always in the foreground, far away from the interests and needs of industry.
This is how were born Syrah (cosmopolitan vine considered almost autochthonous) and Grillo (among the Sicilian autochthonous for excellence) which marked the beginning of a path of revaluation of our territory and its economic development, which we intend to continue with the same love and the same passion of always.
Ours is a land that needs concrete insights that enhance its wealth, and that of Tenuta San Giaime is the wine of a whole territory, of its people, of a dream of environmentally sustainable development of a part of Sicily that still preserves the beauty of a love without compromise.

IL TUO CONTRIBUTO – Your contribution

Dalla produzione delle prime bottiglie di Syrah tanta strada è stata fatta, ma tanta ce n'è ancora da fare per accelerare il processo di crescita e di sviluppo di tutta la zona.
Stiamo raccogliendo le risorse per piantare da tre a cinque ettari dei vitigni autoctoni siciliani Carricante, Nerello Mascalese e di Perricone, che verranno coltivati nel rispetto della filosofia biologica di Tenuta San Giaime, perché continuino a esprimere a pieno il vero terroir della terra di Sicilia.
 
So much progress has been made from the production of the first bottles of Syrah, but there is still so much to be done to accelerate the process of growth and development of the whole area.
We are gathering resources to plant three to five hectares of the Sicilian native vines Carricante, Nerello Mascalese and Perricone, which will be grown in compliance with the organic philosophy of Tenuta San Giaime, so that they continue to fully express the true terroir of the land of Sicily.
Il nostro vino vuole essere ambasciatore di un territorio che ha tanto da regalare, ma ha bisogno di un'opportunità per farlo.
 Aiutaci a preservare la sua bellezza, entra a far parte di questa storia di amore e passione!

Our wine wants to be an ambassador of a territory that has a lot to give, but needs an opportunity to do it.
Help us to preserve its beauty, become part of this story of love and passion!
 
Per realizzare il primo step del progetto (3 Ha) occorrono circa € 58.974,00 così suddivisi
(i costi dettagliati qui di seguito sono stimati per ettaro):

PERKS
Regala le tue perk! – Donate your perks!