Texas Rub Club | A monthly subscription of curated Texas BBQ Rubs.
Introducing the Texas Rub Club
A curated collection of the best darn BBQ rubs that Texas has to offer, shipped to your door each month – Launching just in time for the Holidays!!!
How It Works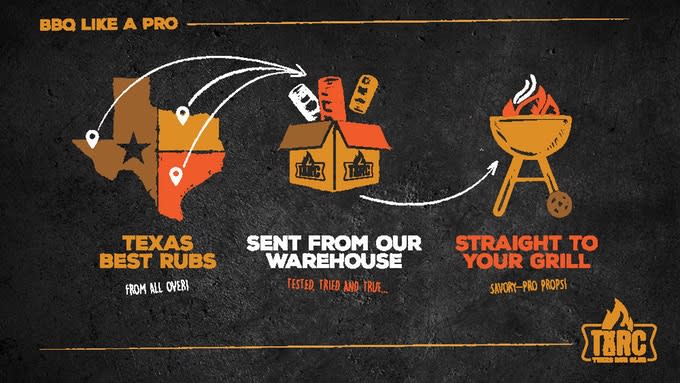 Each month, we curate a 2- or 3-pack of Texas BBQ rubs and ship them directly to you for a flat monthly fee. No contracts or gimmicks – just the sweet and savory goodness of heavenly Texas BBQ headed your way each month.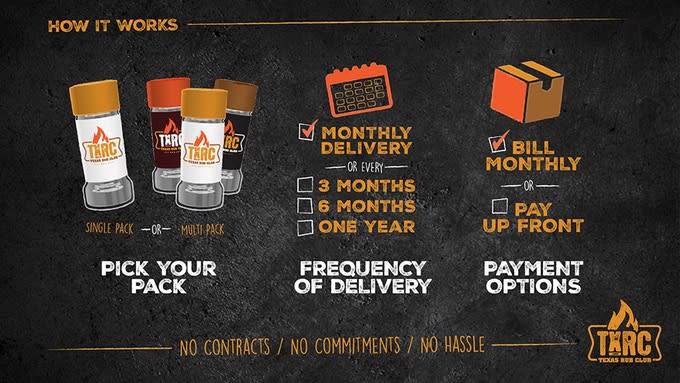 Our official launch is already in the works – which means that our monthly subscription plans will begin shipping in December and our support rewards will arrive in time for Christmas morning, making them the PERFECT gift for the BBQ fan in your life! We'll even throw in a special holiday gifting card to add a little flavor -'cause adding flavor is just how we roll.
(Got a few BBQ lovers in your life that you'd love to give a membership to this Christmas? Shoot us a message and we'll create a custom support level for you to choose!)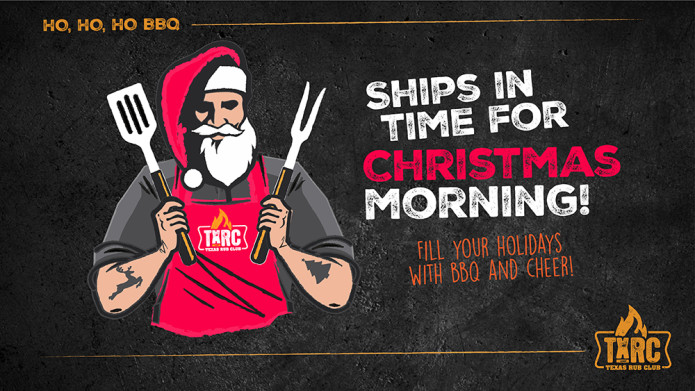 About The Rubs
We're passionate about our BBQ and we know what a difference great rubs can make. That's why we only select the best Texas BBQ Rubs to put into our monthly collections. Texas is a big place and there are some mighty fine options out there – our monthly collections offer you the chance to try them all and if you find one that you really love, you can always order it on demand to make sure you always have your favorites on hand.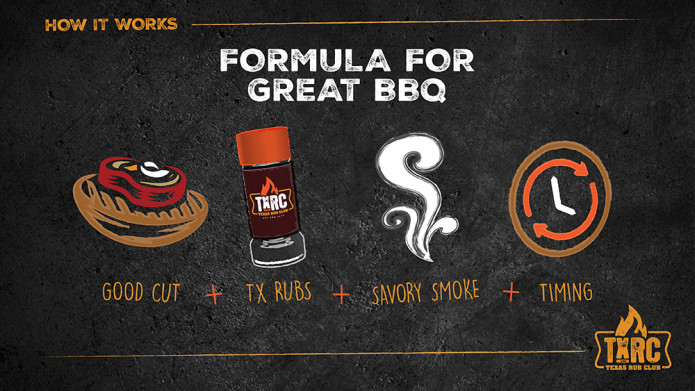 How to Get In On This
We've launched this IndieGogo  to help get the word out about the Texas Rub Club. With sponsorship incentives like TxRC swag (hats, koozies, shirts, etc) and subscriptions that range from 1-month launch packs to lifetime membership, supporting our IndieGogo is the best way to get on board and take your BBQ game to the next level!