The AirBolt GPS | World's Smallest GPS, LTE-M and NB-IoT tracker lasting up to 12 months per charge.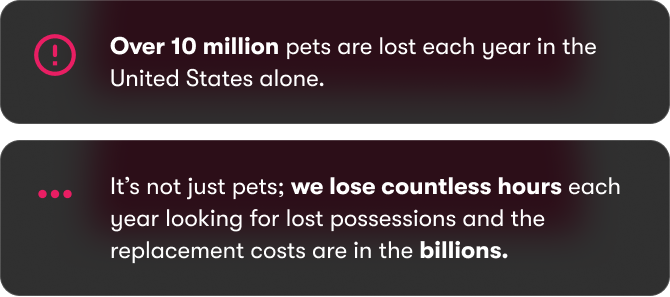 AirBolt® GPS is the smart solution to all your tracking needs. When possessions or our dear pets go missing, the usual solutions just aren't good enough. 
That's why we created The AirBolt® GPS, a tracker perfect for every situation.

We're human; we misplace things; we have no idea how the keys got left in the fridge or where the cat has been all night. So, after a stressful night of searching for the cat and catching the bus the next morning because we couldn't find our keys, we knew something had to change.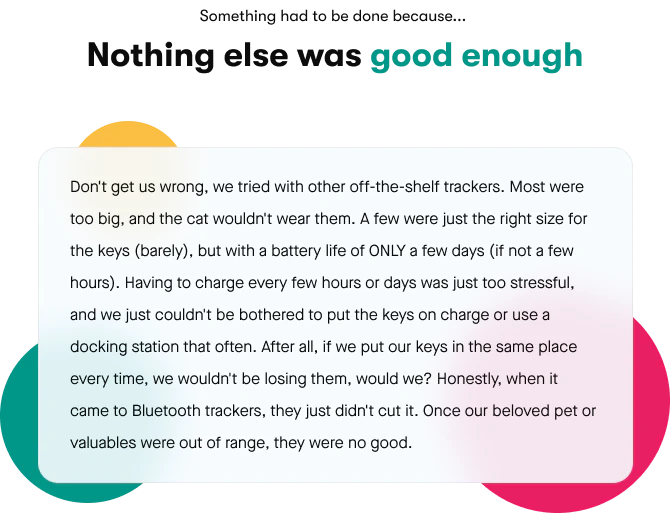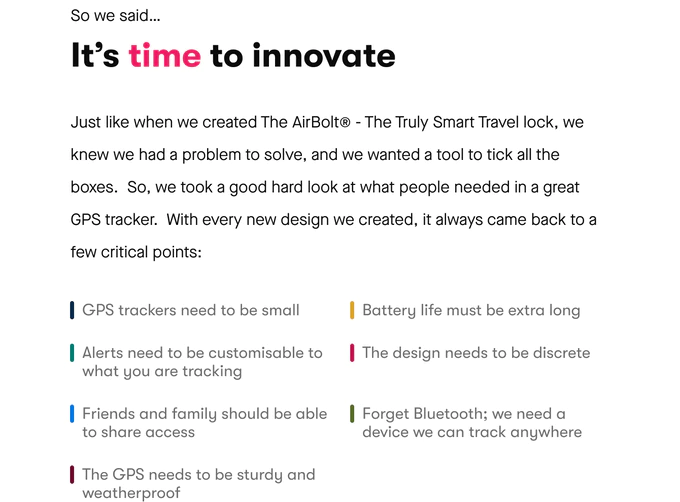 What we came up with is The AirBolt® GPS. This tracker is perfect. It's small, only 42mm x 42mm (+5.85 mm for upper keyring loop) x 16mm (1.65″ x 1.65″ x 0.63″) and VERY lightweight (approx. 21 grams, 0.75oz). This means it can be hung from a collar or slipped discreetly in a pocket or bag. Since we knew Bluetooth wouldn't cut it, we decided we needed to use GPS.  
We took our tracking to the next level, however, by implementing location over LTE-M / NB-IoT, which are next-generation low-powered cellular networks. This way we would have the perfect balance of indoor, outdoor and nearby tracking. We then decided on an ever-growing network so we could track belongings globally.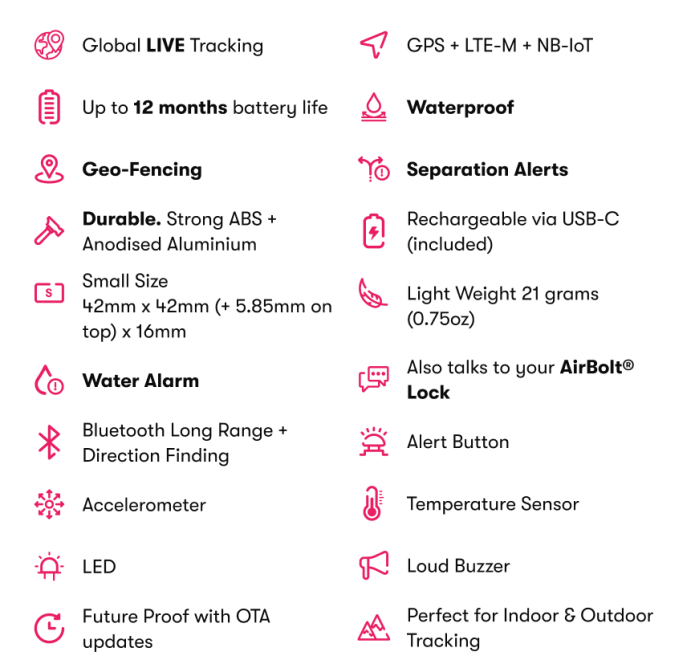 Gen 3 On wards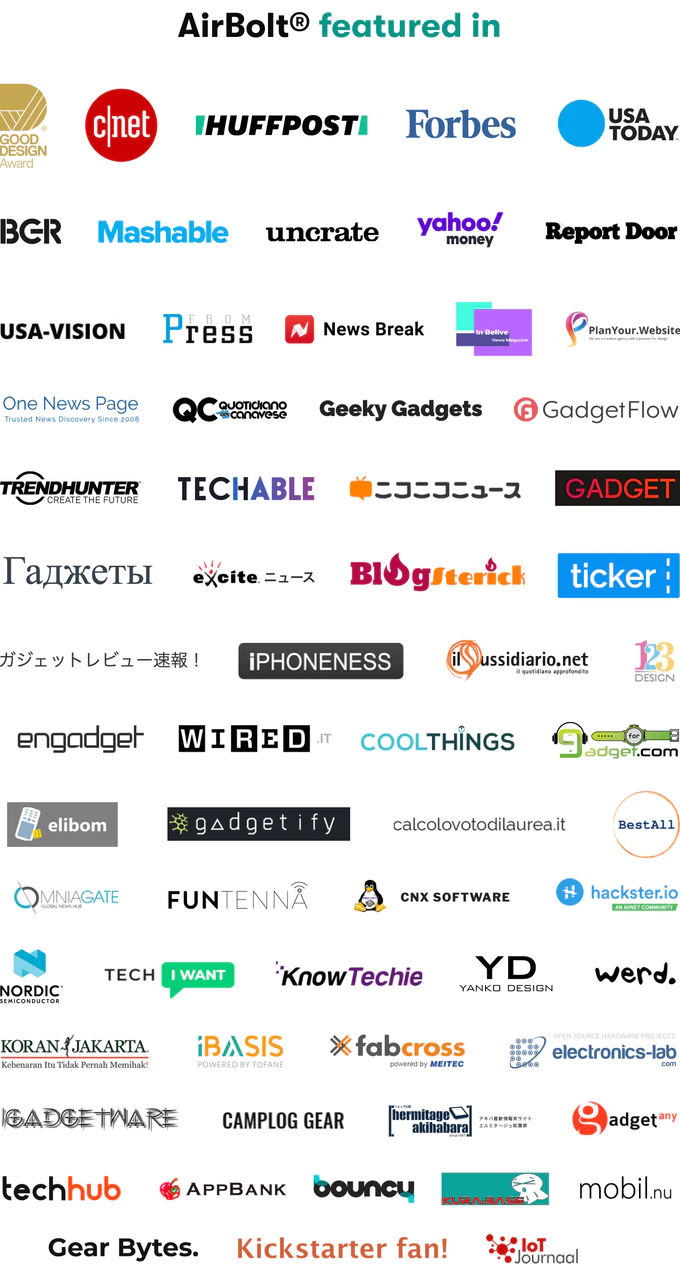 We are so proud of what The AirBolt® GPS can do. There are so many uses for every lifestyle that owning one just won't do!
The AirBolt® uses LTE-M/NB-IoT & GPS with the capability to provide quick and accurate location updates on demand.  Our tracking range is global and the list of covered countries is growing rapidly! Nearby tracking is also possible without subscription access, so you are never locked into subscriptions if you don't want one!

Losing a pet is terrifying, so we designed the AirBolt® GPS to make lost pets a thing of the past. Track them anywhere, keep them safe and put your mind at ease. Set up Geo-Fencing and Separation Alerts, so you will immediately know if they have left the vicinity. The alert button can send you a message if someone else finds your pet.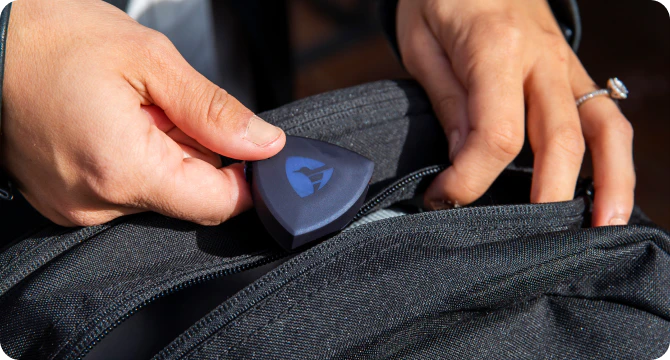 Use AirBolt® GPS on a child's backpack. Perfect for when they start walking to school themselves, keeping track of sports bags, or locating school items that are missing or forgotten. Check the tracker at school pickup and see if they've left their library bag behind. 


Not a morning person? Don't worry about leaving your bag on the train, track your items and set a proximity alarm to alert you if you move away from your belongings.
You can even share access with your family, friends, colleagues or employees. Everyone can keep track of their own belongings.  This is also a great safety feature when travelling alone – share your location with friends and family so they know you're safe!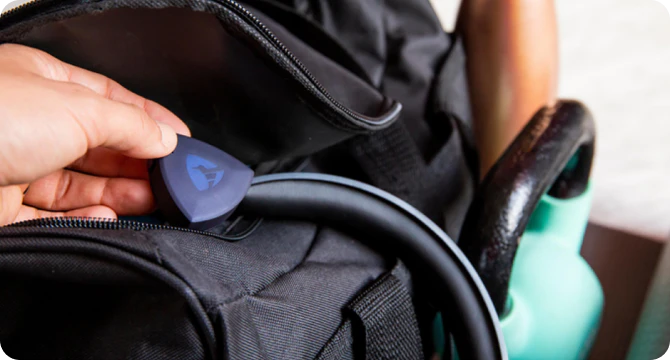 Track your equipment, gear or even drones with our small, and VERY lightweight device. The AirBolt®GPS is designed to be versatile and fit all your hobbies.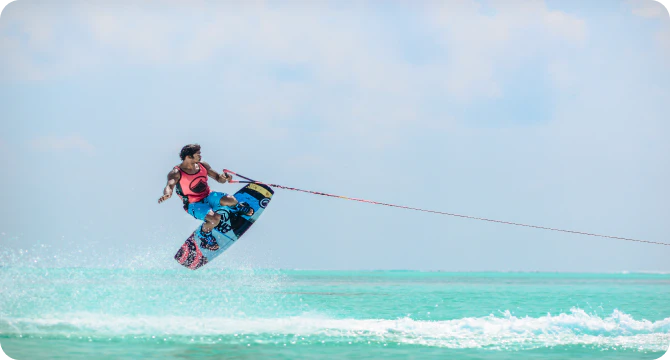 Nature lover? The AirBolt® GPS is waterproof up to 1m (for 30minutes) with a built-in alert to let you know when it has been submerged.  Give access to your AirBolt® GPS and allow friends and family to know where you are surfing, skiing, hiking or camping.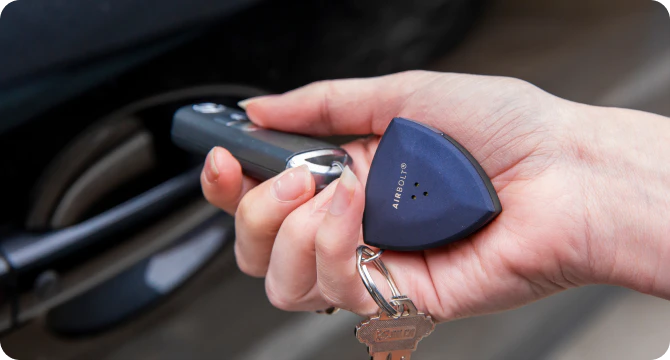 Worried about your vehicles, tools or work equipment? The discrete size means you can place The AirBolt® GPS in your heavy vehicle, boat, trailer or toolbox without worry. 
Monitor when your equipment is being used or borrowed and where it's going. Put one in your glovebox to remember where you parked. Place it inside expensive equipment cases. You can even set up a proximity alarm and geo-fence to alert you if something leaves your worksite.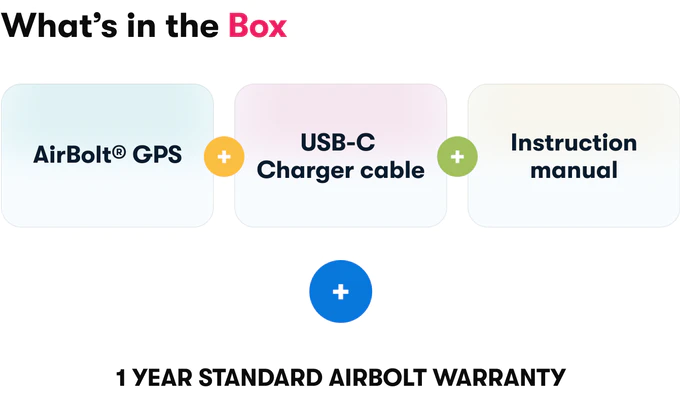 We have made the conscious decision to calculate and charge shipping closer to the time of shipping the units themselves. Given the current environment and lack of global flights, the pricing is significantly higher than what it should be down the track. Hence, delaying shipping charges can result in cost savings to our backers.
Below are our estimates for shipping costs:


In order to create great design, you have to have a great team. Meet the team at AirBolt, we've got some of the sharpest entrepreneurial minds in Australia and abroad. We work hard to bring you cutting edge products using world-class materials. Our Good Design Award Winning Team is proud to be designing and creating in Melbourne, Australia.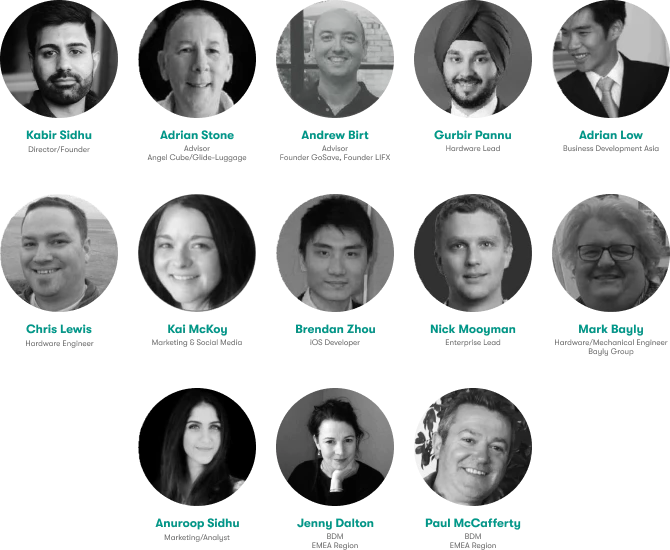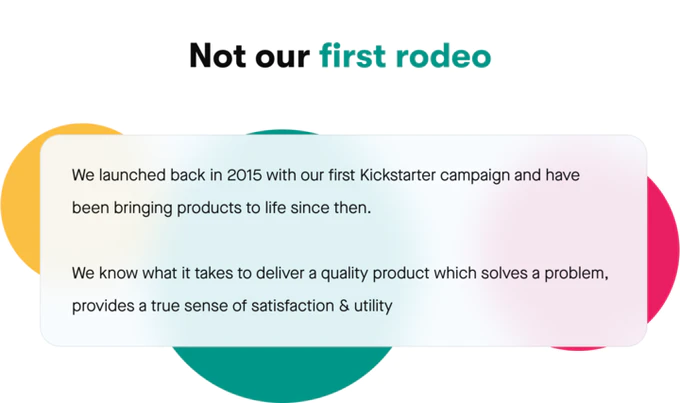 From start to finish, we aim to create a strong, durable and beautifully-designed product. Every step of the way, we create, design, and refine to release a truly smart accessory. We don't stop after release either, our team is constantly updating, and upgrading our software and interfaces so you always get the best service and latest functionality.
Our timeline from start to finish can be viewed below. We estimate shipping to our backers by December 2020 for Kickstarter and Feb 2021 for Indiegogo. With the current international timeline, this estimate can change but we will keep updating if there are any changes to our supply chain.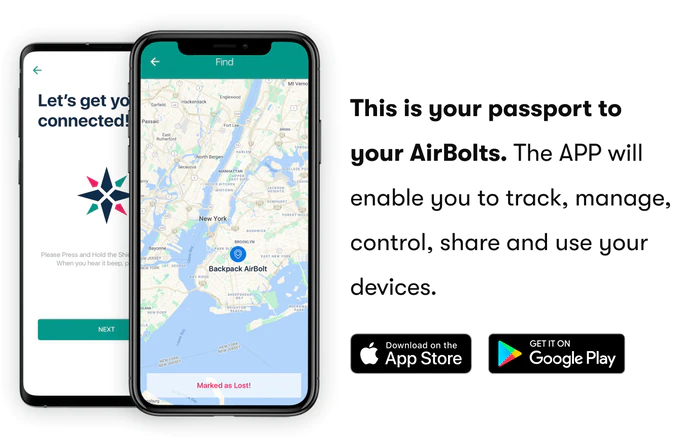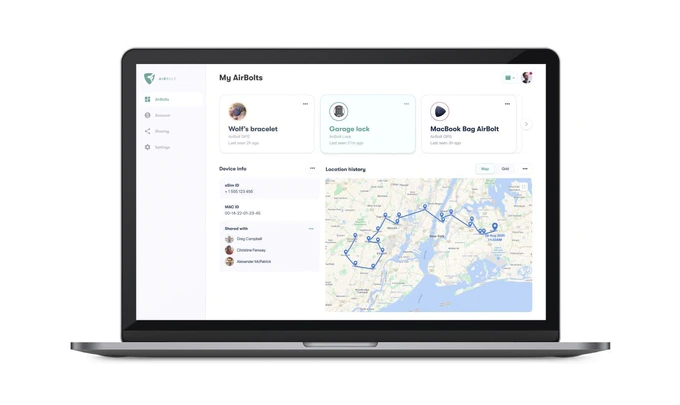 You will also be able to control, manage, share and view location (and location history) of the AirBolt GPS via a Web Platform too .
 Along with this, you can locate your devices via Watch OS too!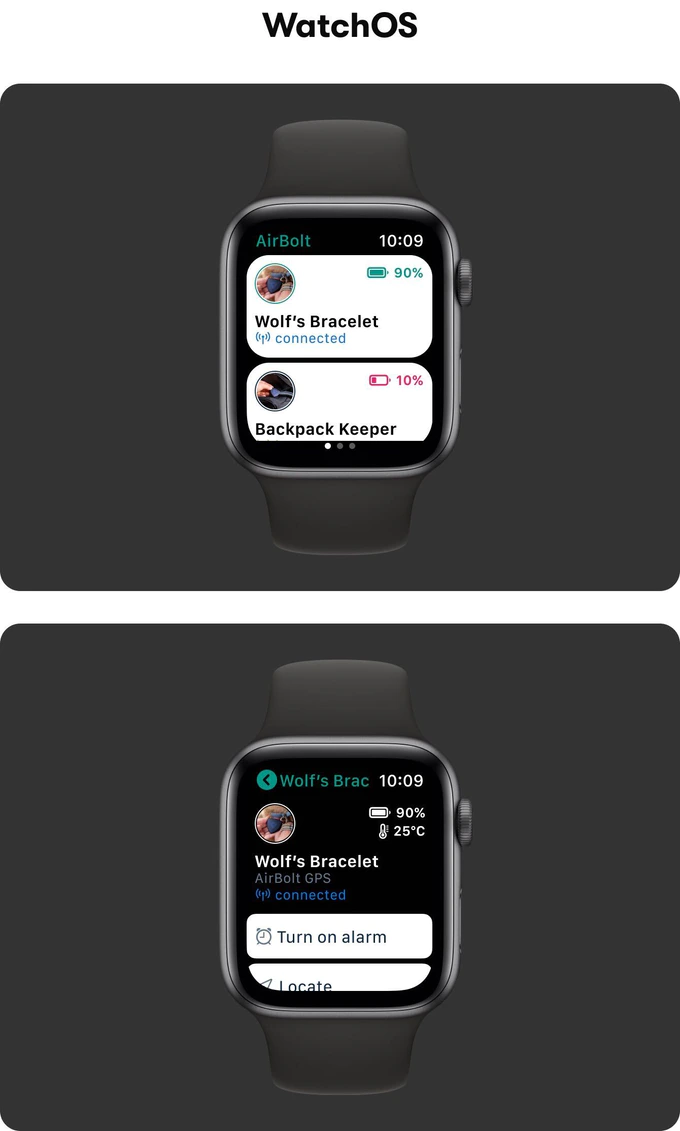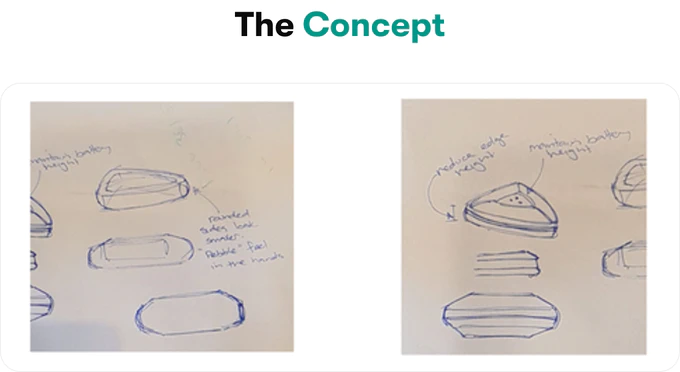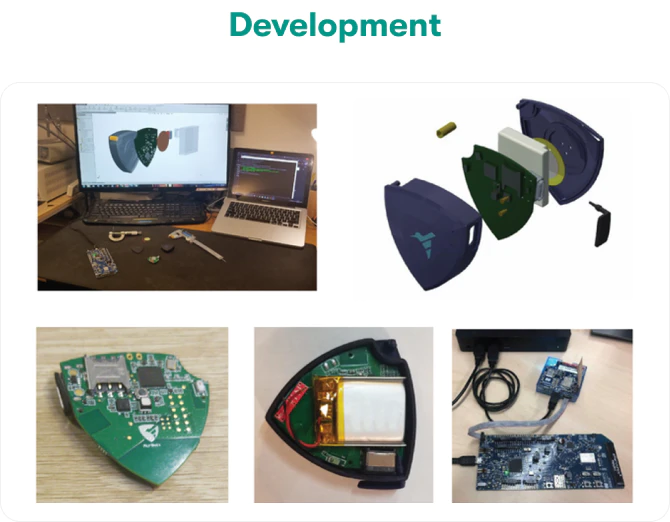 AirBolt® GPS is a very small, very secure, very energy efficient and a powerful device. Our GPS is on a rapidly expanding global network so you really can accurately track whatever you need to keep an eye on.
We don't impose travel time limits like some others.  The AirBolt GPS, can be used for as long as you like across any part of our coverage network (see FAQ for current coverage details).
To access this global network, we are offering our backers a significantly reduced  subscription rate @ 40% off!
These rates will apply per device to each unit that you purchase through this campaign only. Oh and if you gift it to someone, don't worry we will even extend the discount to them for that device!
We made our subscription extremely affordable. Indiegogo Special Price @ $5.99 USD p/mth per device with international coverage (normal retail estimate is $10 USD p/month). That's just the price of a large coffee a month! 
A subscription isn't mandatory.  Our tracker is equipped with Bluetooth for nearby tracking and for using proximity alerts. It does not require a subscription for this.
Risks and challenges
Risks:
When it comes to managing risks, we know the game. Unlike a lot of crowdfunding campaigns, not only are we well advanced with product development, this isn't our first rodeo. We understand the time and commitment required to develop the perfect product. Our aim is to be known for being best in class, and that is what we work day and night to deliver. We have been in the game for over five years now, have the relationships and teams in place to ensure that we can deliver to you, our wonderful backers, in time. We do understand that we are now living in a COVID climate. With our previous experience with Kickstarter campaigns, we know that manufacturing and logistical timelines can rapidly change. We are taking great care in our manufacturing timeline and are allowing a more extended time-frame from manufacturing to backer fulfillment. We are incredibly confident that we can meet our delivery and quality promise, and we pledge for complete transparency in this campaign, so our backers are confident in us and our products.
Long-lasting design
When designing The AirBolt® GPS, we have chosen to use best in class components. We evaluated a large range of internal components and ensured that the ones we selected to build The AirBolt® GPS, can stand the test of time. We know what it takes to make lasting products; for example, our 1st Generation Travel Locks are still widely used five years on. We also continue to provide FREE Over-the-Air (OTA) software updates to our customers ensuring that our products provide the latest and greatest at all times. Our drive to ensure that we can deliver the best does increase our manufacturing costs, but we genuinely believe in the customer experience (which makes it worth it). Furthermore, The AirBolt® GPS – Is waterproof up to 1m, making it the perfect tracker for all weather and all location tracking – Is a discrete size – Has a rugged body meaning our GPS has a higher tolerance for normal wear and tear and will last longer than competing products.
Sustainable materials
We aim to have The AirBolt® GPS become a must-have item for everyone. Therefore, our device needs to work globally. The more versatile the product, the less the need to create unnecessary variations and the less wastage too; hence, we spared no expense partnering with the best-in-class to provide coverage which is second to none. We have also meticulously chosen components which are designed to last. The battery for example is rechargeable and typically has a life-cycle of 500 charges, meaning it will last for years. We have even ensured we have over-charge protection with auto-resetting fuses. Every bit towards ensuring longevity is a part of our culture.
Sustainable Distribution
We have spent years building sustainable fulfillment partnerships and have multiple global fulfillment options available to us at all times. We have made a conscious decision to calculate and charge shipping closer to the time of shipping the units themselves. Given the current environment and lack of global flights, the pricing is significantly higher than what it should be down the track. Hence, delaying shipping charges can result in cost savings to our backers.