The Baby Potty: super-short Mini Potty v2.0 | A super-short mini potty for babies doing elimination communication or early potty training, round 2
The best potty for small babies + toddlers. Now even better.
A new and improved version of our wildly popular super-short mini potty?
Oh yes.
Let me explain.
First, quick back story.
When I first started EC with my first baby, I had to potty him in-arms for over 12 months because I could not find a mini potty short enough for him to mount on his own. It was terrible.
Once he had a potty he could mount independently, our potty practice improved immediately. Because who knew this could make such a huge difference?
And that's exactly why this potty is important.
No one manufactures short mini potties anymore. Even those who did have shut down all production…because they simply don't sell enough of them to matter to their bottom lines. But these DO matter to us doing elimination communication!
And now I've completely sold out of our first round of Mini Potties…to the dismay of mothers and fathers everywhere. 🙂
I'm going to solve that with The Mini Potty, v2.0.
But who am I, you might be asking?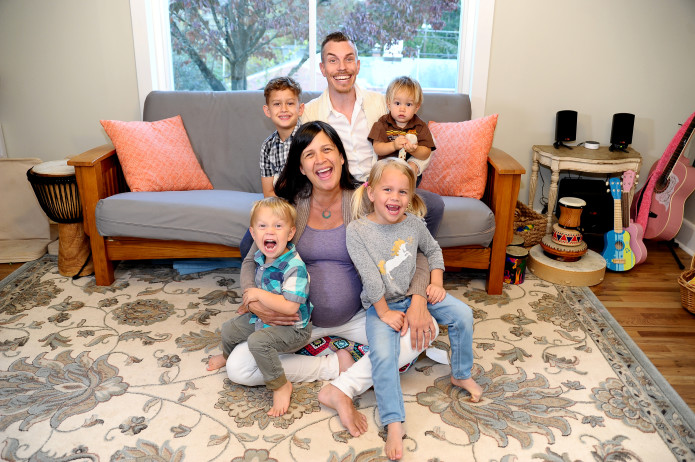 I'm Andrea Olson from Go Diaper Free (where I teach new parents Elimination Communication aka EC, and potty training for older babies), Tiny Undies (where I sell undies, training pants, and baby potties from 6 months up), and DiaperFreeBaby (the international non-profit for EC awareness).
Besides my 2 best-selling books, I've brought 14 physical products to market, including: two popular board books called Tiny Potty + Night Potty, Tiny Undies, Tiny Trainers, Tiny Chaps, Tiny Bums cloth diaper covers, TinyUps cloth pull-up covers, the Top Hat Potty, and the first round of our Mini Potty.
You are in good hands, potential backers. I've been known to bring a great product to market. 🙂
What is a mini potty?
Mini potties are a wonderful small alternative to big scary toilets that flush into who-knows-where, something that can give babies independence for the sheer fact of "I can do it myself!" competence.
These in particular are for 2-24 month (depending on the size of the baby!) babies. (At 2 months and before baby can sit independently, you must hold baby over the potty, without putting weight on his/her spine – obviously we'd never sit a baby on a potty who can not yet sit unassisted!)
Great for daily EC or potty time with your baby or toddler, pottying on the go (throw one in the car), and bed-side nighttime EC.
So, how has Andrea improved the already-awesome Mini Potty?
Since we've blown thru round one, let's get more made, but let's do it even better.
Introducing The Mini Potty v2.0.
It is the same as the old model in all the good ways, and better than the old model in a few key ways.
RECYCLABLE GOODNESS. I'm still using recyclable, lightweight, flexible, BPA-free plastic on this round 2 of manufacturing. It is portable and smooth, in 4 lovely muted colors.
NON-SLIP INGENUITY. I've subtly embedded four non-slip rubber bits to the bottom of the potty to prevent slippage on any surface without increasing the weight of the potty too much…so no more spills of pee and poo onto your lap, the floor, the bed, your car, or your baby. (Ask me how I know.)
THICKER PLASTIC, REINFORCED HANDLE + BOTTOM. We've made this potty more resilient, sturdy, and smooth…everywhere.
A WARM AND COMFY SEAT. I'm offering an optional potty cozy (liquid-repellant undyed fleece) to go with your mini potty. Because who likes a cold seat? Not me, my dear. And not your baby, I assure you.
The potty: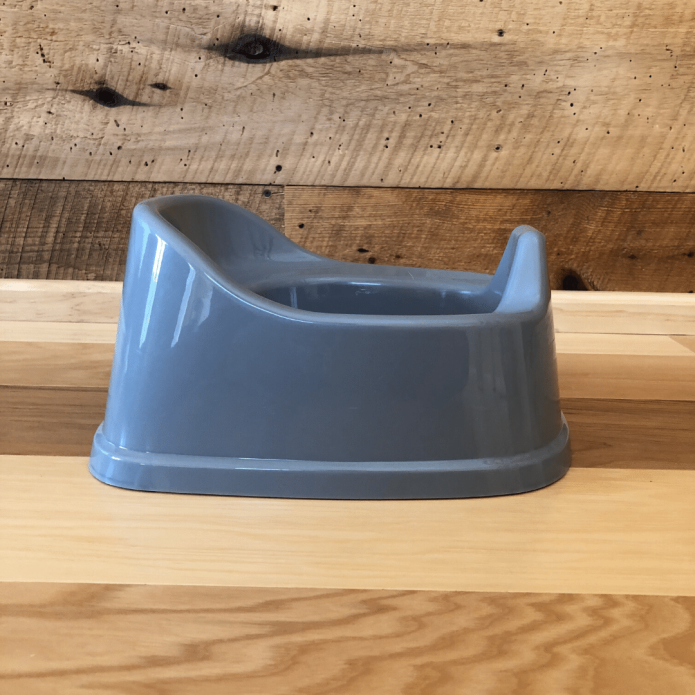 The colors: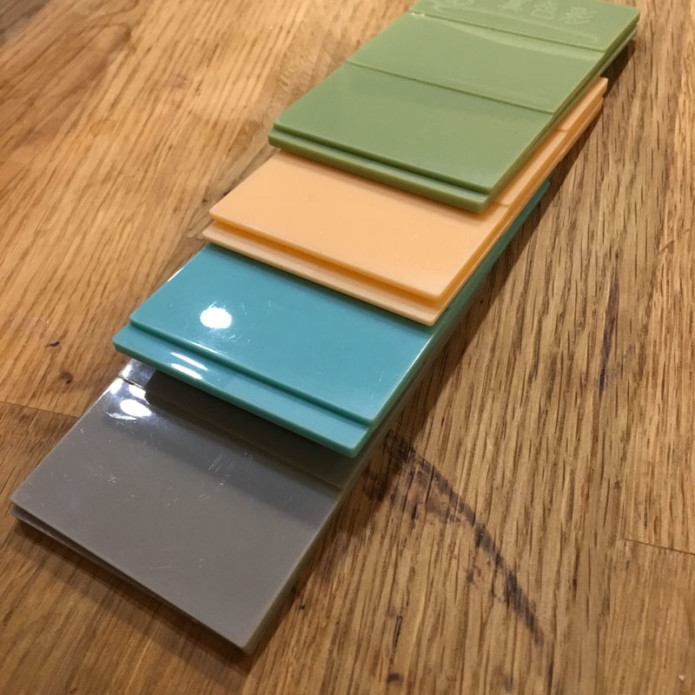 The differences between the new and old models (please note that the NEW model does have the same screenprint in white on the front – this is just the prototype!):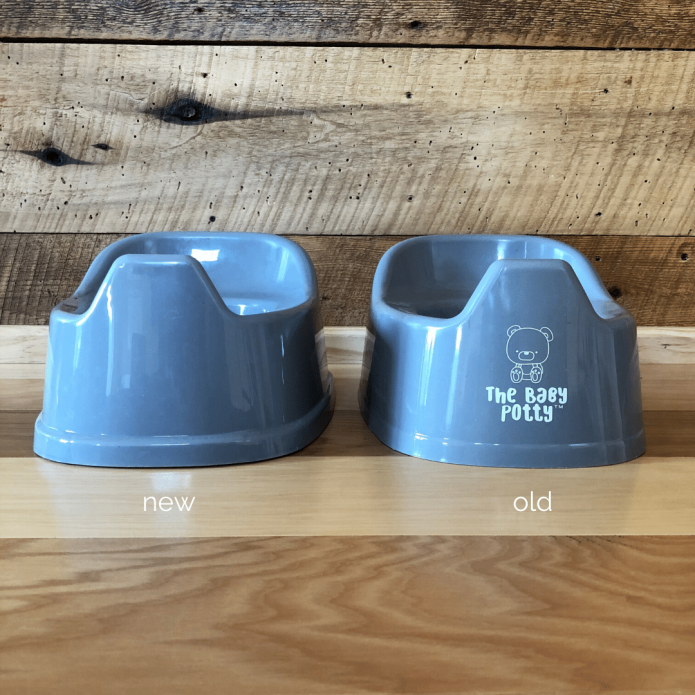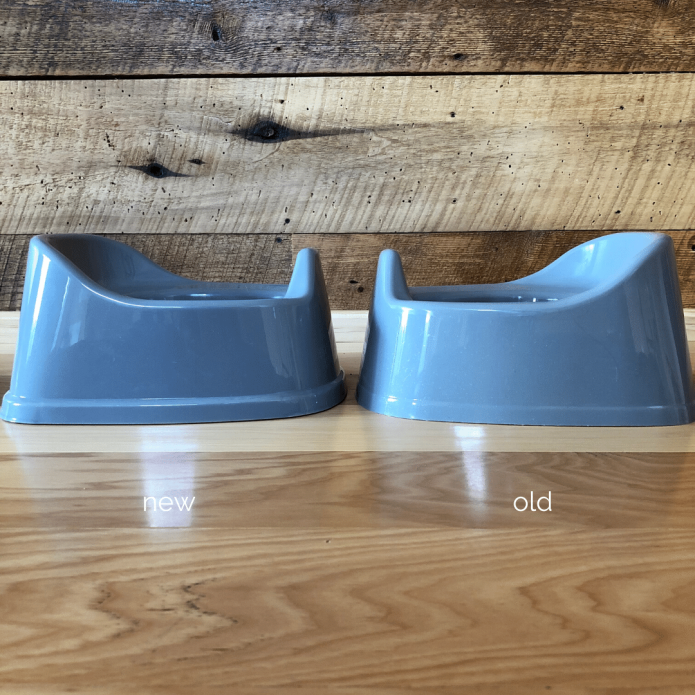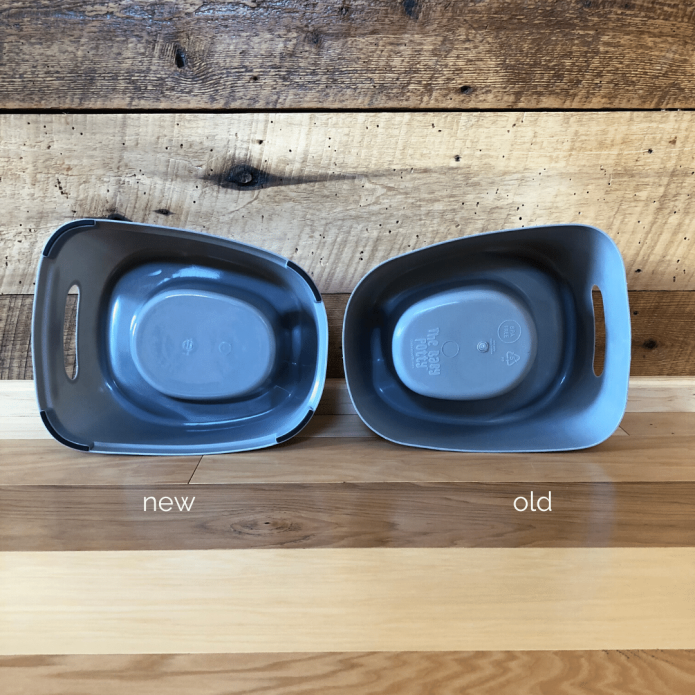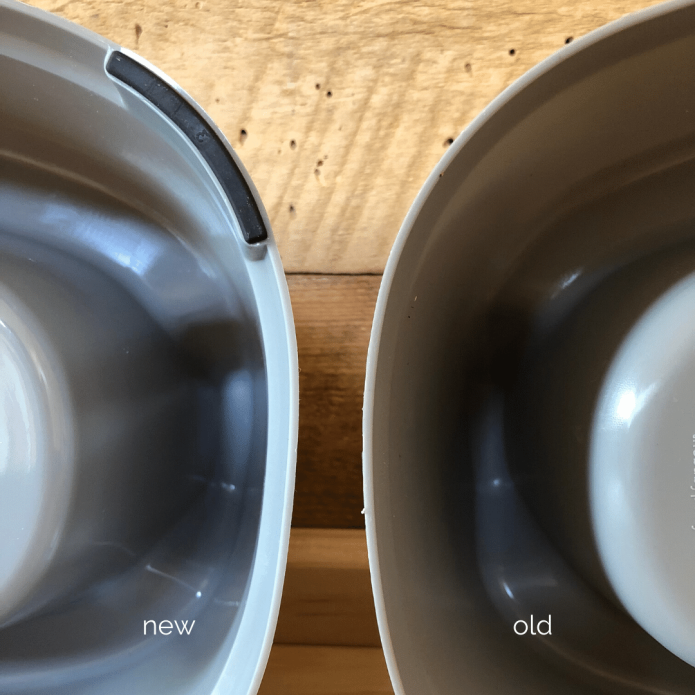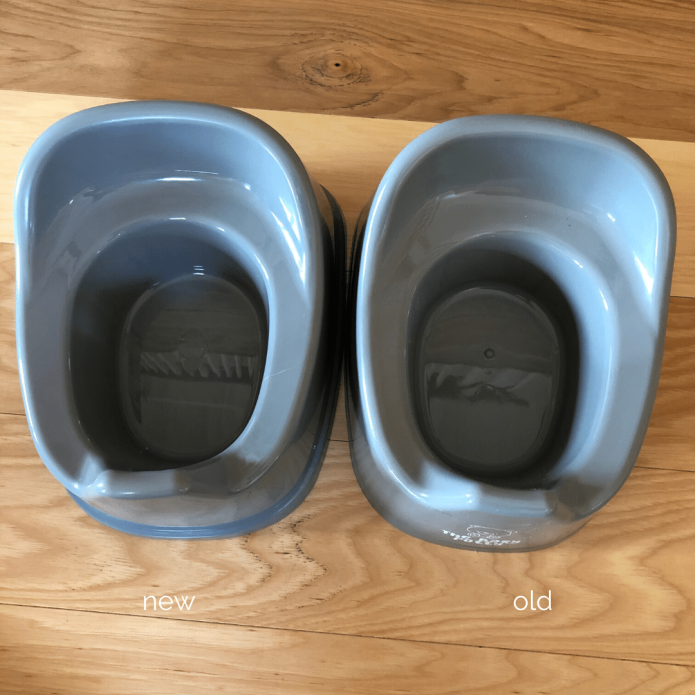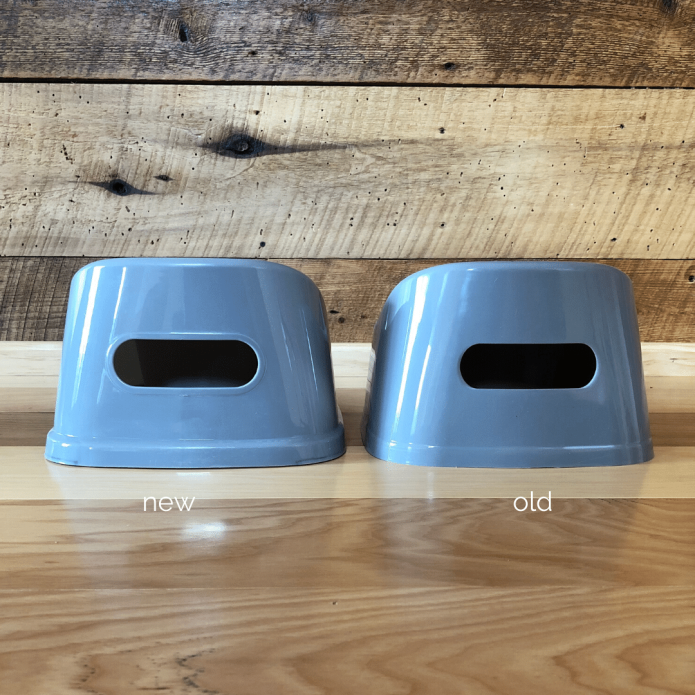 What we need to make this a reality
I've already purchased a brand new plastics mold for $2500, done a few sample tests, and placed a full first order for 4,000 potties. They are on their way to my home, as we speak.
I estimate shipping out all final products to you by the beginning of July 2020. This time around they are completely done. Now it's just a matter of placing the final payment when they arrive, and shipping them to you and your baby!
Manufacturing costs include:
making the mold $2500
second round of manufacturing $5000
manufacture of additional elements $1000
shipping and branding supplies $1000
I am raising funds through pre-orders for the remaining $7000 in costs.
But I need your help to make this a reality!
Please pre-order your Mini Potty v2.0 today.
You can make sure everyone has long-term access to this ECing gem – which is integral to successfully potty a young baby and helping our young toddlers be potty independent – by backing this campaign and pre-ordering your Mini Potty v2.0 today.
This potty helps the world by:
reducing the barriers to completing EC and potty training for parents worldwide (these potties make completion *so much* easier)
reducing diaper waste (ECed babies typically use less than 1/2 the diapers of non-ECed babies)
helping parents seal the deal because they now have the right tools (no more tantrums!).
Here are some of the Perks I'm offering:
The Mini Potty 2.0 with or without an undyed fleece potty cozy

2-pack and 4-pack options

wholesale packs

and, of course, some educational content!
Check out all the perks on this page and pre-order your potty – by purchasing a perk – today!
Other ways you can help
No matter what perk you choose, it would mean the world to me if you could please SHARE this campaign with your mama groups, your social networks, and your pals…it's only up for 7 days.
Thank you so much for your ongoing support and happy pottying!
xx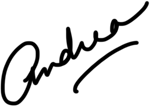 Go Diaper Free, Tiny Undies, and DiaperFreeBaby
Patent and trademark pending.