The First 3D Luminous Colored Wooden World Map | 3D Wooden World Map with updates: 18 new colors, luminescence, magnetic feature, and LED backlight!

Meet our newest Map — The First 3D Luminous Colored Wooden World Map by Enjoy The Wood — crazier than ever! It's changing, intriguing, almost magical, incredibly bright, and beautiful. With the four massive updates, the Map becomes even more versatile and customizable, will fit any interior, and perfectly match your personality! It can do so many things: bring awesome colors to any space, hold all your memories and photos, glow in the dark, and twinkle! This Wooden World Map is ready to win the world and your heart!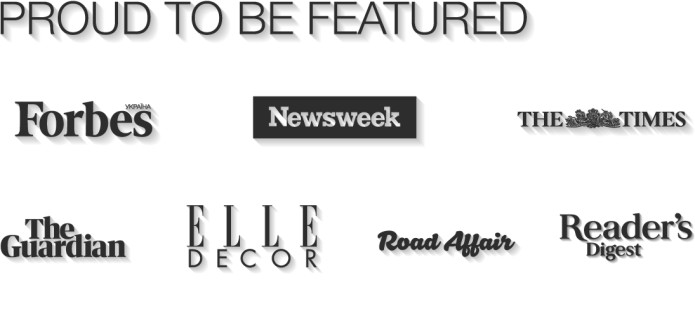 The new 3D Wooden World Map means four massive updates:
 17 new COLORS:
           bright and muted, textured and smooth;
           With our innovative printing technology, we can offer the highest resolution, incredible precision, and detail — so you can see much more on the same scale. 
Different colors to match your vibe 
 LUMINESCENCE:
           Now the Map can glow in the dark. The darker it is — the brighter it shines! The paint charges during the day and then can glow up to 2 hours at night!
 MAGNETIC MAP:
           The new Map holds magnets! So you can keep the best memories nicely displayed on your wall.
 LED BACKLIGHT:
           The simplest and smartest way to bring LED lights to your decor: easily installed (no tools or special appliances needed, just some double-sided sticky tape) and controlled from your phone — with more new light modes & twinkling!
RGB LED (Neon colors) option, lights that can glow in 7 main modes and have a couple of funky twinkle modes. You can adjust the brightness of the light using your phone and our APP.
Тhe lights are behind the continents.
The Map has an acrylic background, ready to be placed on the wall.
Some of the smaller islands don't have the acrylic base and backlight. You will have to stick them to the wall.
The installation takes under 2 hours and we have a video with instructions that will help. You will have to stick the Map to the wall with our special double-sticky tape. Everything is included.
Works with 110V/220V. EU/US electrical plugs are available. 
With the same main features! 
We use eco-friendly materials to handcraft our Maps (certified sustainable birch plywood)
The Map is fun & easy to install: takes just a couple of hours and doesn't ruin your wall (no drilling and holes)
It's the perfect travel planner & memory board
Comes ready to gift
In the box you'll find: Map pieces including ocean names, wooden planes, boats & compass, double-sided sticky tape, instruction, corner stencils and  lifetime warranty
Available in several sizes and types
It is a meaningful decoration, not a true geographical map, though. So some smaller islands and places may be omitted.⠀⠀ 
Perfect for plotting future adventures and engaging conversations at mealtimes.⠀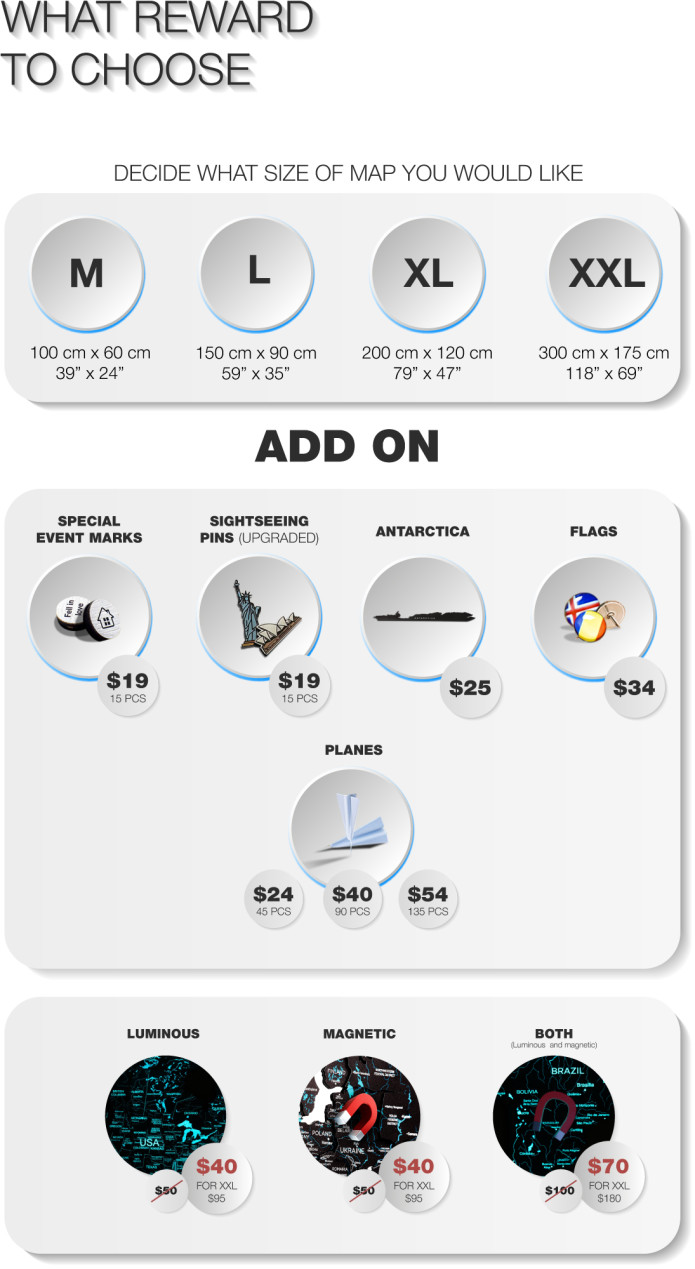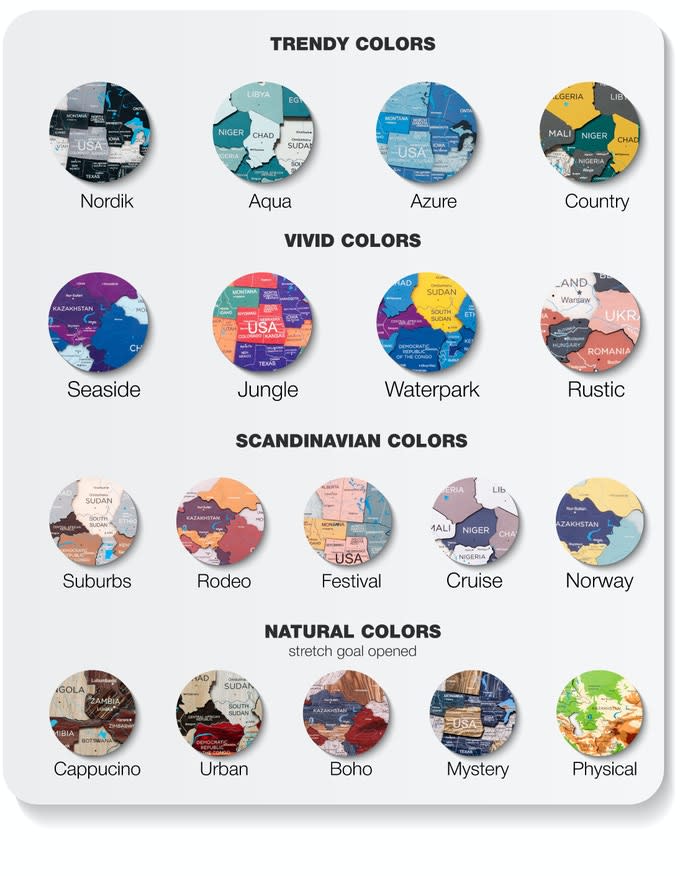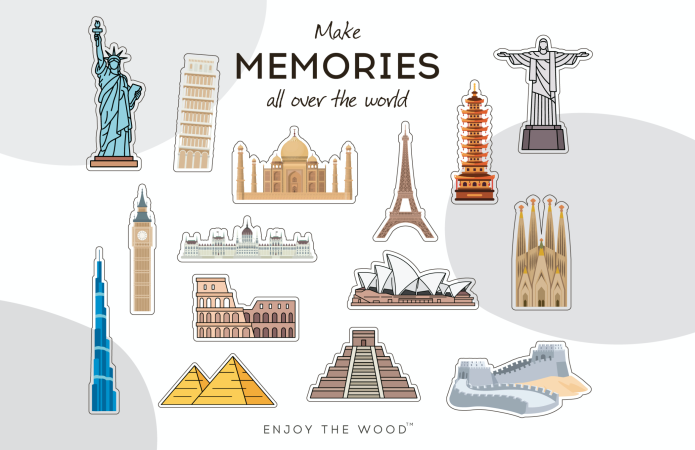 Let's be honest, no one can go past some nice pushpins! We've updated ours and made some new magnetic and sticky ones. Everything you need to keep your best memories close!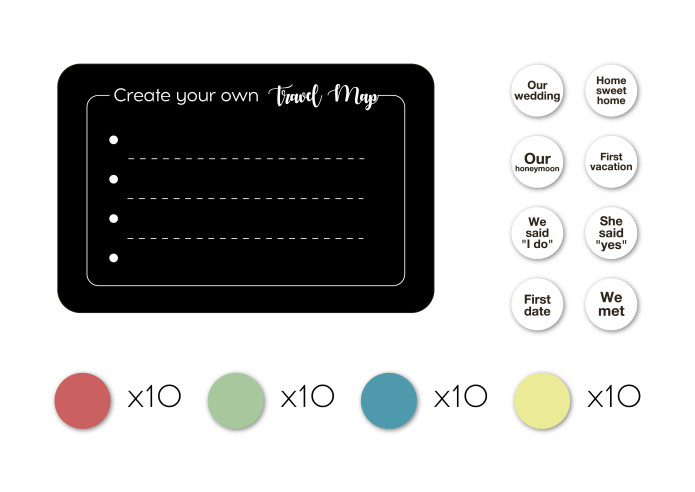 The set includes a wooden board, where you can write the legend for your map and a set of wooden pins to mark your past, present, and future trips.
There are 40 colored pins + 8 special events pins. Create your own map by adding them to the most important places for you.

☄️The installation is easy and fun — pure joy!☄️
You can put the Map on your wall alone, but surely you'll get more fun if you choose to do this with your family or friends. You won't need any special tools or equipment — everything you need comes in the box.
In the box, you will find the Map pieces, corner stencils, and double-sided sticky tape (already cut into pieces). Even the LED Map now can be placed on the wall with double-sided tape. No drilling and other complicated things.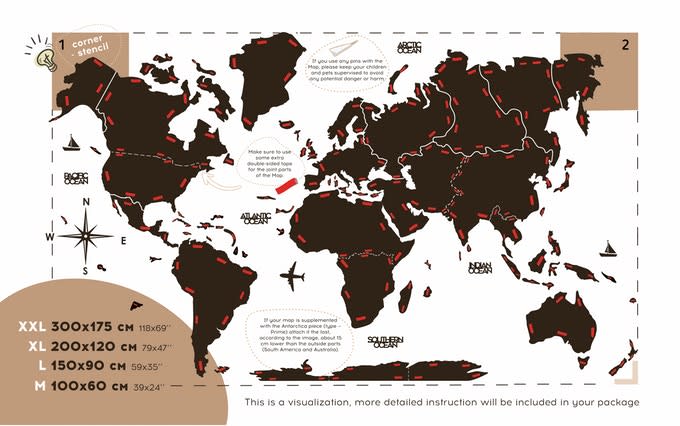 DISMANTLING MAP INSTRUCTION!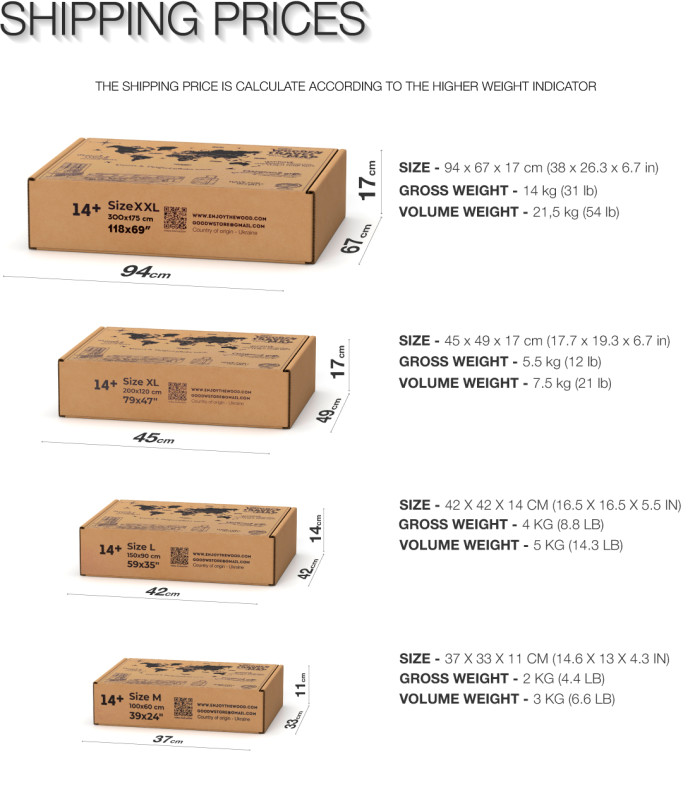 Please, pay attention: the shipping cost is not included in the pledge and will be charged after the campaign with the BackerKit pledge manager.
To find out the shipping fee, please sum up the volume weight of the Map(s) in your pledge, and find the corresponding value in the table below. (It's a bit more than the actual weight, but this is how shipping works.) 
Please note, all prices are estimated, the exact shipping cost will depend on your country and exact items backed. 
Note, we count volume weight as it's higher than the actual weight.
For example, if you would like Xl maps + L map + 2 M maps, you just have to add the weight: 9,5 + 6,5 + 3×2 = 22 kg altogether. And Just find the right price in the table below.
If you have selected a few Maps, the shipping cost will be lower, than if we send them one by one. If you want to buy push pins, simply add the cost of push pins to your pledge.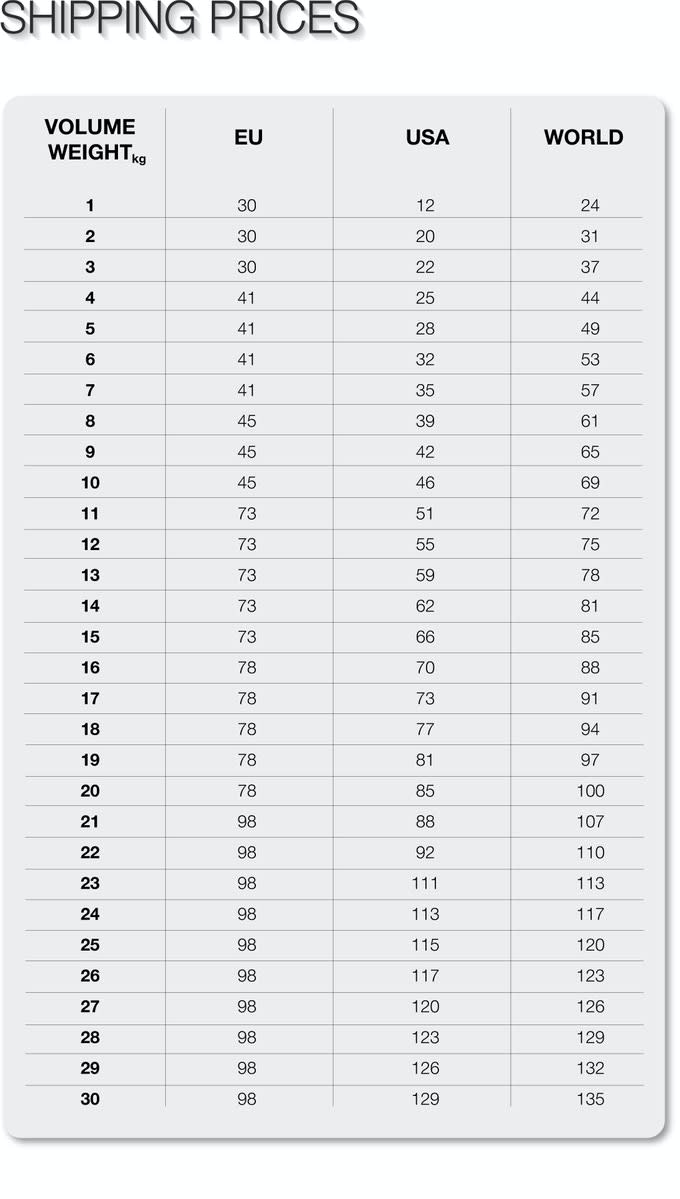 Our product is 100% our own — not imported or rebranded. All the Maps by Enjoy The Wood are handcrafted in Ukraine at our own manufacture. Our goal is to bring the best quality we possibly can to our customers, constantly perfecting the processes and improving our products, their quality, and features.
This project is an extension of what we have achieved until now.
We are confident in our ability to make every single Map pledged and bring joy to everyone who supports us.
With your support, we can make all dreams come true! 

We want to share with you things that are important for us. So, first of all, this is a family business that started 7 years ago. Wow, seven years? Time flows fast. These 7 years taught us a lot!
We have great experience in the production of quality products, more than 100 thousand happy customers all over the world and 7 years experience in international delivery – 100% guarantee that we won't let you down!
Our family — is Igor, Maryna, our 4 daughters (Agneshka, Ameli, Ivory, and Iris), and parents Tanya and Tolya. And we are happy that we can make things that others like!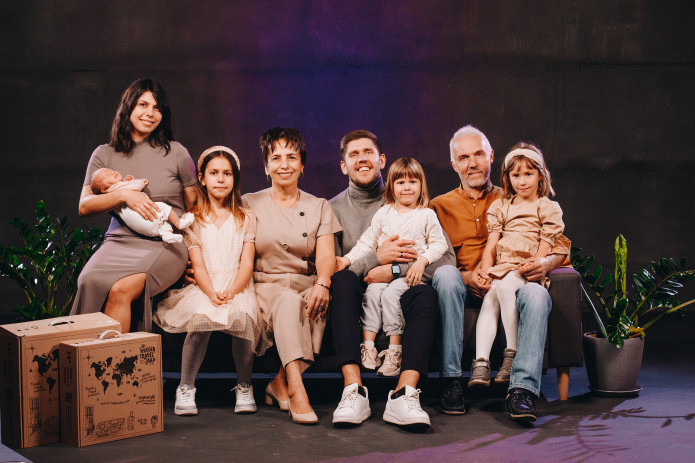 On Indiegogo, we want to show the upgraded Map — our 3D Wooden Luminous Colored World Map. It inspires us every day because people like it, houses like it, we like it.
Additionally, the Enjoy The Wood World Map is a Patented!
And we definitely couldn't do it ourselves. So here is our Perfect TEAM!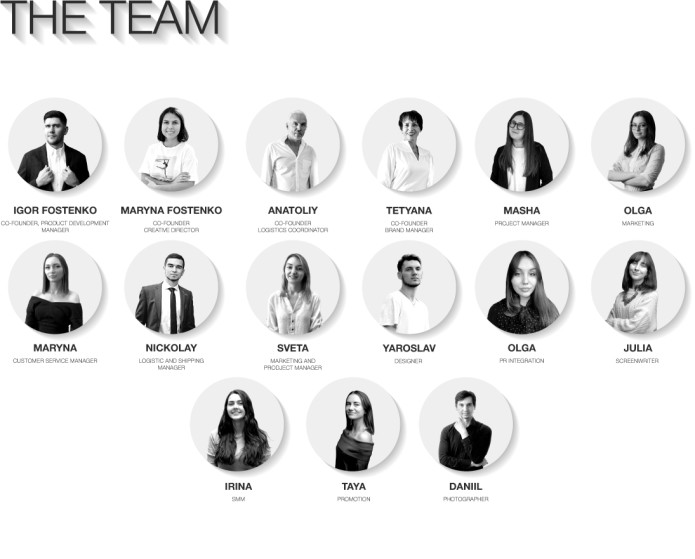 In 2019 we successfully funded our third project that raised over $500000 – Wooden World Map and It had a great demand and hundreds of feedbacks were received that really makes us fly.
Thanks to your support we developed from just a small idea to bigger manufacture. We have expanded our product range to dozens of different products. All of that's because of you.
You guys inspired us so much soooo due to enormous enquires we created some even more awesome World Map.
Product stage images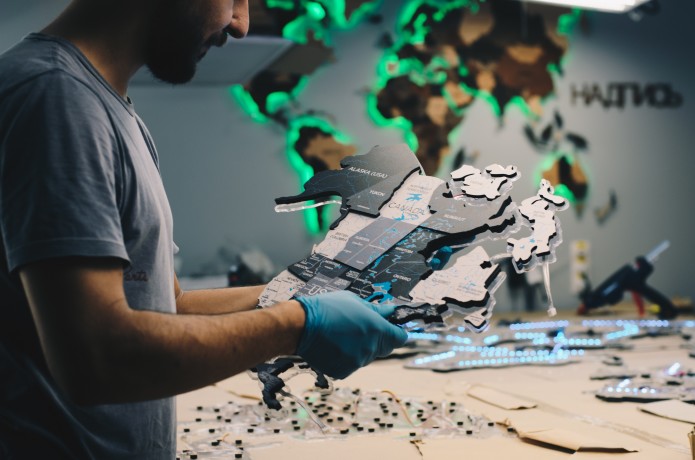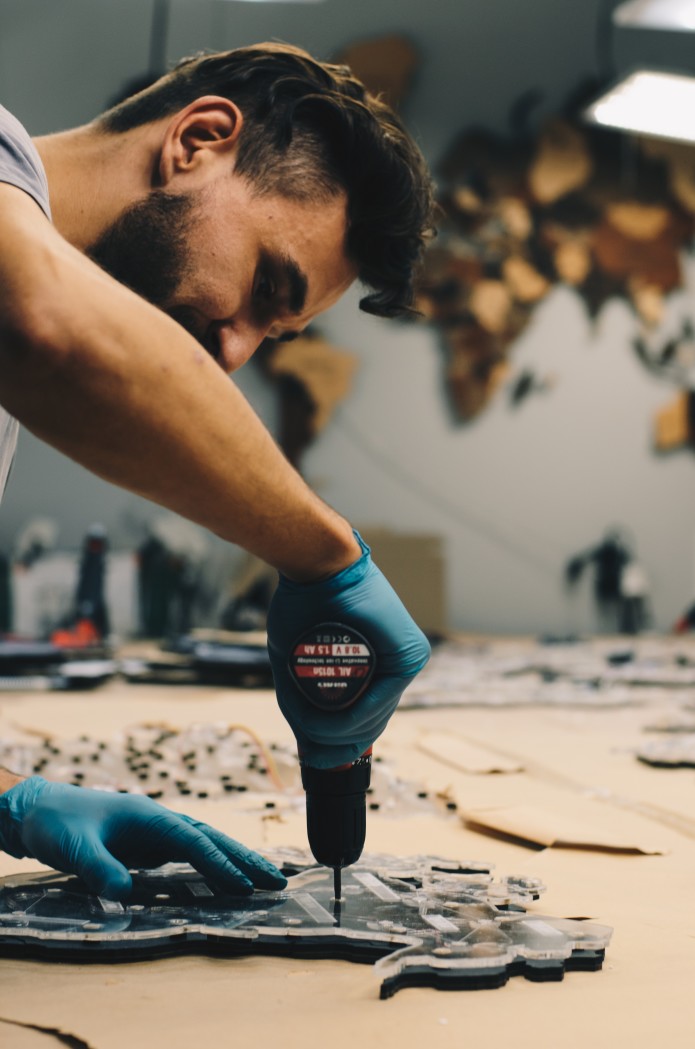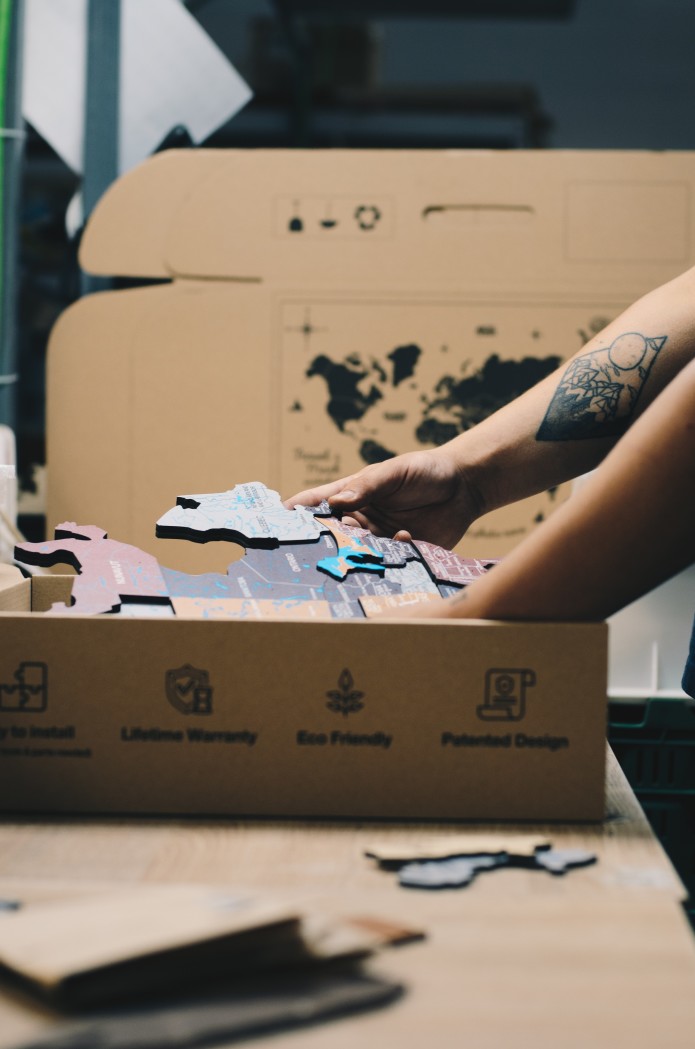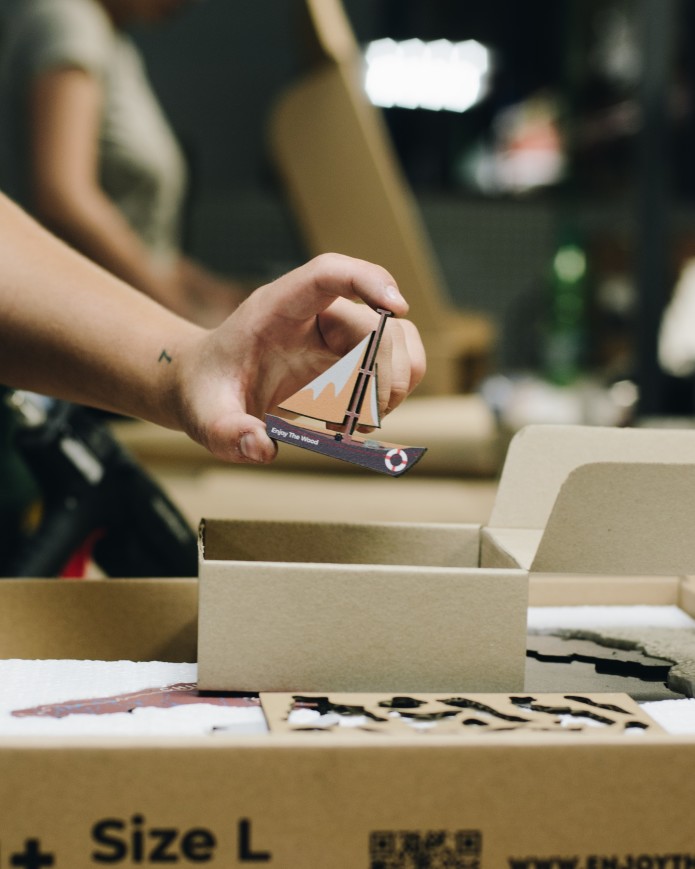 Thank you for your support!
Enjoy!