The Flagship Grill Pan: Healthier Than Ever! | Impress everybody with healthy & delicious chef-like cooking. Let the Flagship do the work for you!

Lowers cholesterol content, creates "campfire style" dry heat
Exactly same bacon and totally different outcome
Easy-flow Fat Drainage system is combined with high-capacity reservoirs to remove and keep fat and grease outside of the grill's cooking area, providing a much healthier lower-cholesterol meal. The Flagship Grill Pan is made from ecologically clean cast iron and pre-seasoned with pure organic vegetable oil.

Every dish cooked on Flagship Grill Pan is unique and enjoyable. Grill-mark patterns we've selected for the first run are the Old Glory and the Mountain Springs. The symbolism moves us, as we've spent most of our lives in beautiful Colorado, once the Wild West and frontier of the country we love.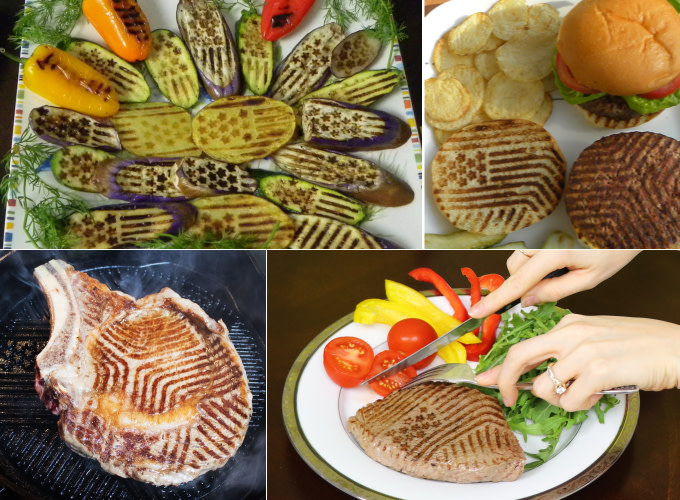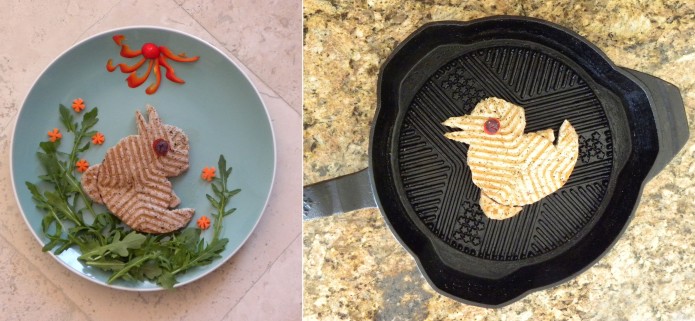 Entertaining kids: The Flagship Grill food illusions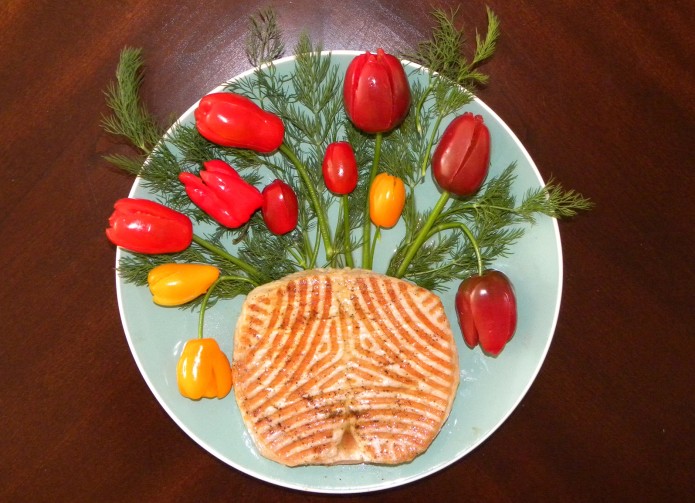 Cherry tomatoes and  a pork chop tulips vase  

Flagship Grill Pan is safe for use with any heat source except microwave
A scientifically engineered thermo-stabilizing bottom ensures uniform grilling on any gas, electric or induction stove, virtually eliminating the possibility of disappointment caused by uneven cooking.

Flagship Grill Pan is safe for use with any heat source except microwave
Moisture reservoirs are positioned outside of hottest grill zones and air cooled. Thus, drained oils do not burn, minimizing smells and splashes and keeping your stovetop immaculate.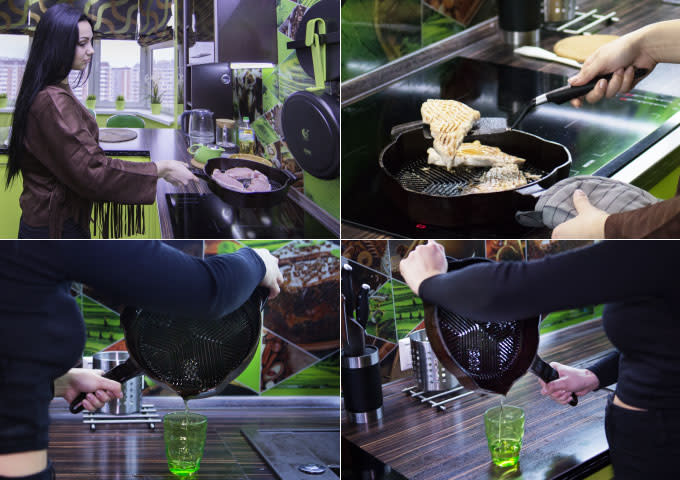 Ideal weight distribution for right and left-handed grip
Ergonomically shaped handles and strategically positioned spouts ensure optimal weight distribution and easy handling. We made the Flagship Grill Pan with you in mind, providing equally comfortable use for both left and right handed chefs.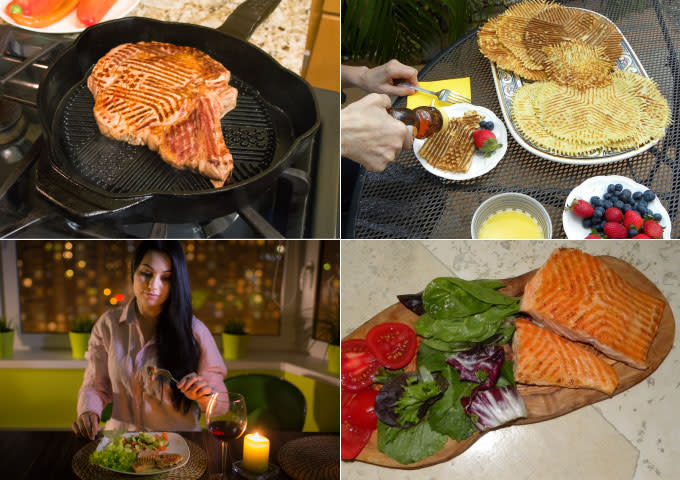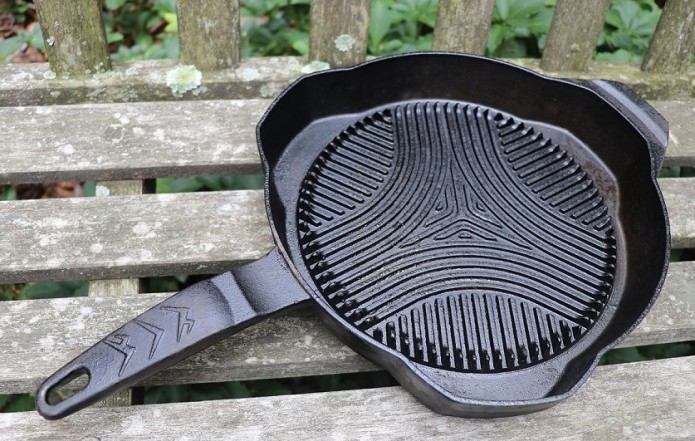 The Mountain Springs Design Prototype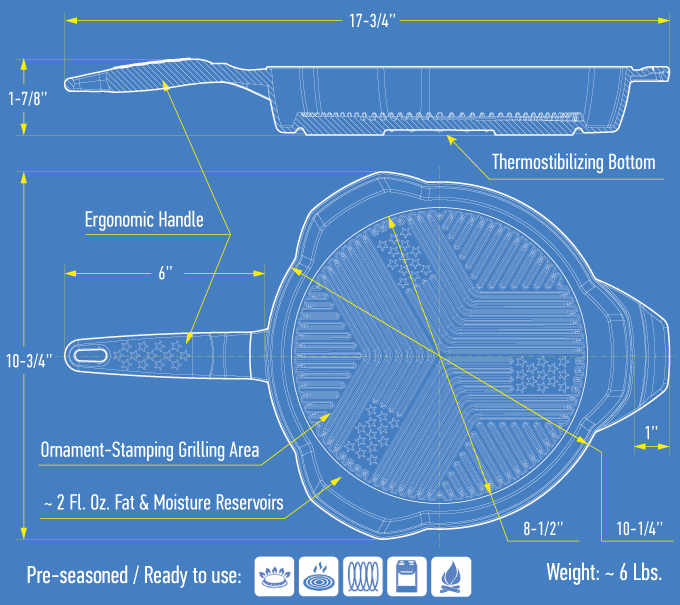 For the prototype and first run of pans we've chosen a size reflective of the most popular #8 skillets that easily fit practically any gas or electric stove. The proprietary manufactured pan will weigh approximately 6 lbs., providing an ideal balance between efficient, even grilling and comfortable handling. It will come pre-seasoned and ready to be used on any type of stove, including gas, electrical or induction. It also could be put into any type of oven or used on any type of open fire.

From idea to production short video
Our project was fully funded on Kickstarter and in a tooling stage right now. We are excited to get that far and bring Flagship Grill Pan to your kitchen. While the Flagship Grill Pan isn't a rocket science, it's as close to it as the cast iron skillet could be. The idea of a healthier and tastier indoor grilling was born almost 2 years ago, and has slowly evolved into the best product we can provide. It's all resulting from the hard work of our team, our repeated research and testing, coupled with more research and tests, repeated and again… We've thoroughly studied each component of our pan, improved it again and again, and combined it all into one solid and functional system.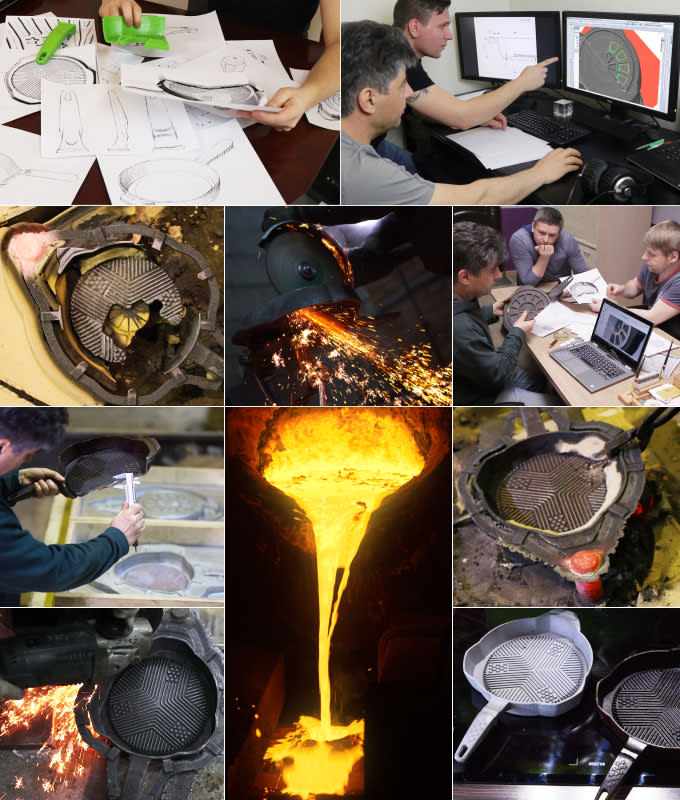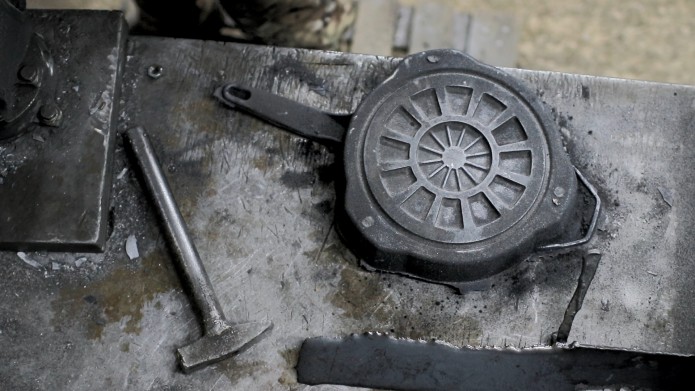 The Flagship Grill Pan prototype in production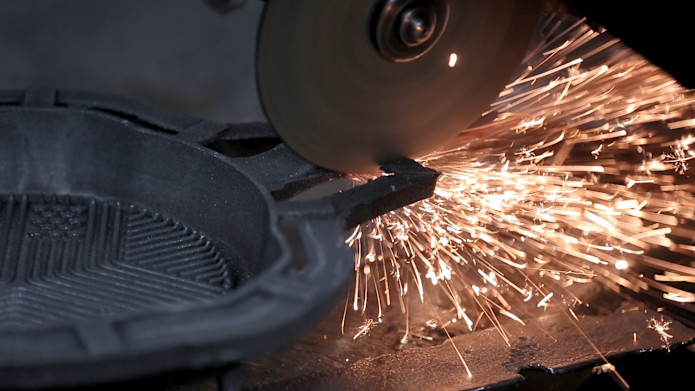 From idea to your kitchen

We are a group of people with diverse background and expertise from scientific research, product design, development and manufacturing to marketing, business administration and software engineering. We all are different but have something in common. It is an affection for cooking healthy and flavorful food. All of us love coming together with families and friends, enjoying a good meal and having a great time. The passion for creative cooking brought us together for this two challenging years but it has been a rewarding time. Flagship Grill Pan is the product we are proud about and enjoy using ourselves. Today our team is exited to share our creation with everybody and extremely grateful for your support.