THE GORGEOUS SPICE CLUB | You don't just want to cook. You want to thrill.
Welcome to The Gorgeous Spice Club!
THE GORGEOUS SPICE CLUB
If you love creating food people talk about, let The Gorgeous Spice Club inspire you with fresh spices, bespoke members-only blends, and a generous serving of spice culture, delivered right to your door every month.  

HOW IT WORKS
Each month, The Gorgeous Spice Club subscription will take you on a flavour adventure that those dusty little jars in the back of your cupboard could only dream of.  Starting with one essential spice as inspiration, here's what you'll get in each monthly package:
A fresh supply of our featured small-batch spice to rejuvenate your spice drawer, triple sealed in its own fabulous package (along with a clever reusable label in case you prefer your own container)
A supply of a bespoke members-only blend inspired by that same spice (they're amazing… our first edition contains 17 ingredients!)
Recipes and serving suggestions, including our soon-to-be-legendary Popcorn Test
Members also receive The Gorgeous 'Zine with each release. This monthly email is packed with articles about the origins of that month's spice, its pop culture credentials, wellness benefits (all spices are delicious, but some are actually good for you, too!), insights from professional chefs, more recipes and serving ideas, links to cool spice accessories we've discovered, and even a streaming playlist to give your kitchen just the right spicy vibe.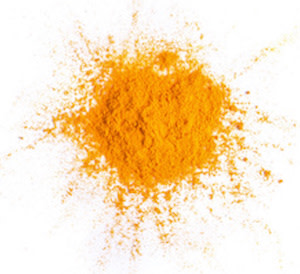 THE GORGEOUS SPICES
The Gorgeous Spice Company partners with independent spice merchants and craftspeople to source our spices and create our blends. With all of our products, our goal is to provide the purest and most intense flavour experience. That means each edition is made to order in small batches and shipped within just a few days of processing.
Our raw spices are processed to minimize stems and other non-essentials, and to make the most of the high oil content that gives them their flavour and aroma. This demands expert attention to things like processing temperature and even the speed at which spices are ground. It takes a little more time, and costs a little more than typical grocery store spices, but we think you'll agree the results are more than worth it. Our blends are created with those same high-quality spices. 

Subscribe to The Gorgeous 'Zine! With each month's spice release, we publish a newsletter chock full of curated articles, recipes and serving suggestions, and even a playlist to set the mood for your next creation. But you don't need to be a member to receive it. Sign up here, and get a dash of Gorgeous in your in-box every month, absolutely free!

Two spice nerds, one spice, and a long lunch. Join us as for The Gorgeous Lunch Podcast as we discover the ultimate restaurant for experiencing each month's featured spice, sample the food, and pester the chef for tips to make your kitchen more thrilling.

OUR GOAL: 500 CHARTER MEMBERS
Your support and feedback on this spice adventure is key. With your help, we can expand to ensure you have ready access to the most gorgeous spices in the world.   If you know someone who loves food and would hate to miss the opportunity to create thrilling recipes, please send them an invite using the below link. 
WHO WE ARE
Not surprisingly, The Gorgeous Spice Company was born over dinner (well, many dinners, if we're honest). Like you, we love to cook, and we love to share meals with the people we care about. But over years of sharing food with friends, we began to notice that some dinners were more special than others, even if our guests were the same wonderful people. Our most fabulous evenings were the ones that ended with scribbled notes and promises to email recipes.
And the secret to doing that turns out to be spices.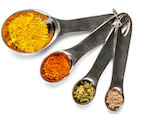 That's why we created The Gorgeous Spice Company: to constantly seek out fresh new ways to dazzle the people you cook for, and deliver them right to your door, along with all the information and inspiration you need to keep that conversation going until your next masterpiece.
Our mission – to make food fascinating!
The Gorgeous creators, Lindan and Louise share an unabashed love for tasty food, amazing kitchen gear and pop-culture. And, as you'll come to know, they've got a bit of a popcorn addiction.
Photo credit to Marco Verch