The Granola Bar Pan | The most honest granola bars you'll eat are the ones you make yourself.
Reviews:
"I use the Granola Bar™ Pan every week!" – Hayley, Beta Tester
"Holy smokes!!!  I'm obsessed with the pan!" – Janae @cleanmondaymeals (Meal Prep/Celiac Disease/PCOS), Tester/Promoter
"We love the Granola Bar™ Pan – It's definitely a game changer for a family like ours.  We've literally used it every day this week!" – Cindy (Mom of 6 Kids, Photographer), Beta Tester
"My husband ate almost the entire batch in a few hours – I made delicious grain free, Keto friendly chocolate chunk ones!" – Macgill @macgyveringmom22 (Motherhood), Tester/Promoter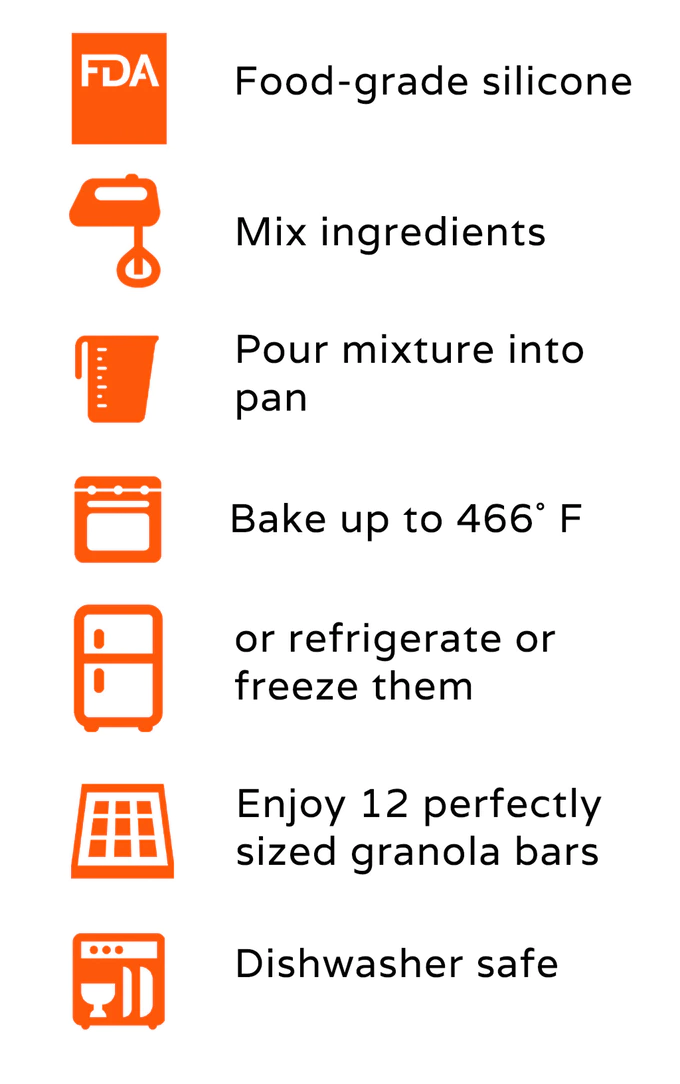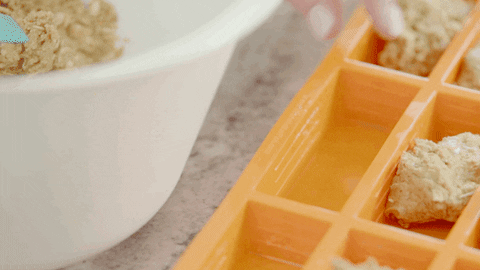 Visible fill lines are built into the pan making                                                                                                                     perfect portions every time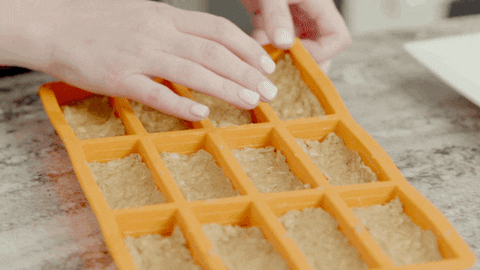 Liners or non-stick spray are not needed because                                                                                                     of the inherent non-stick property of                                                            pure food-grade silicone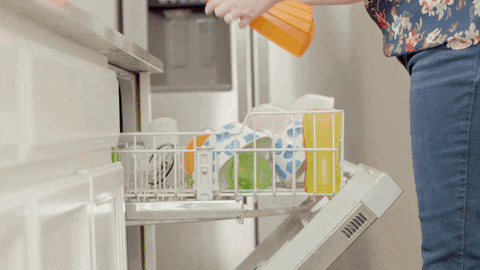 Simple and quick cleanup – place in the top rack                                                                                                        of the dishwasher or hand wash with                                                                                                                                   soap and warm water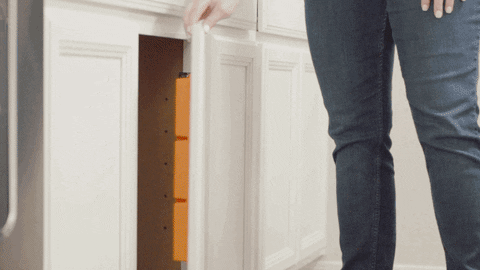 Easy to store—simply put in a cupboard or                                                                                                                                hang from a hook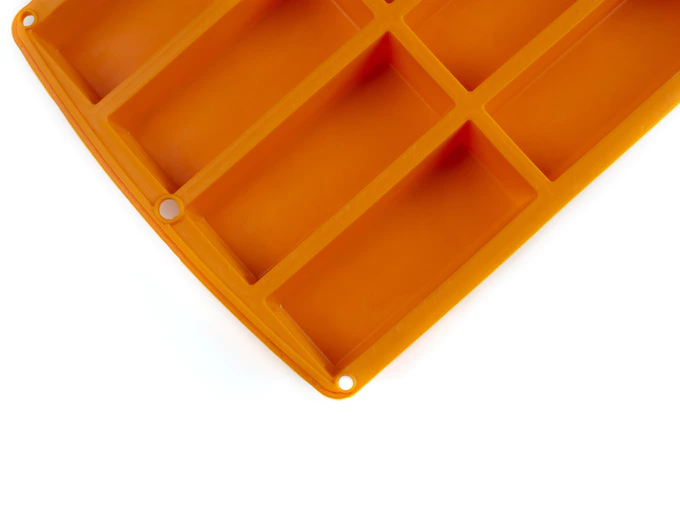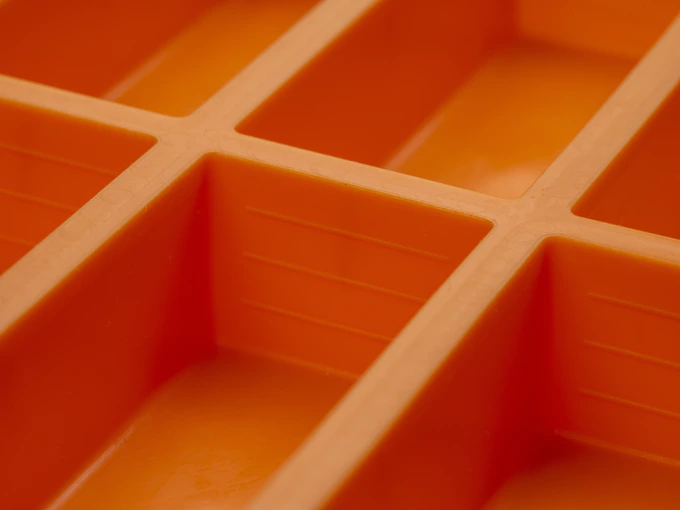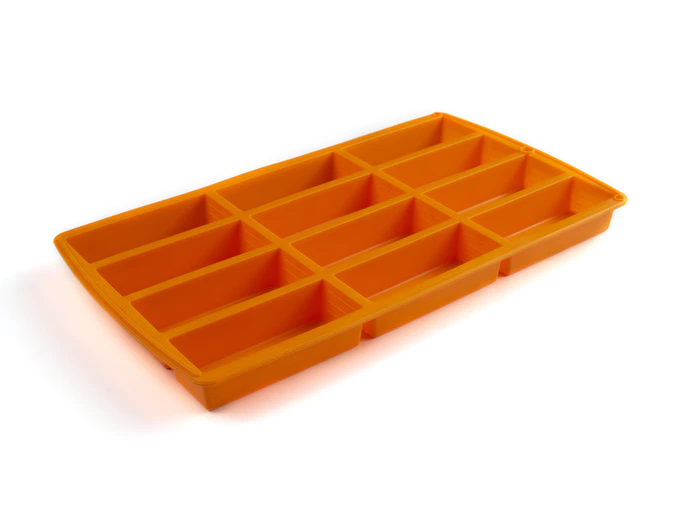 Size: 13.5″ x 7.5″ x 1″
     Weight: 232g (8.2 oz)

While there are other silicone pans in the market, they're all… floppy! Their weak construction shows: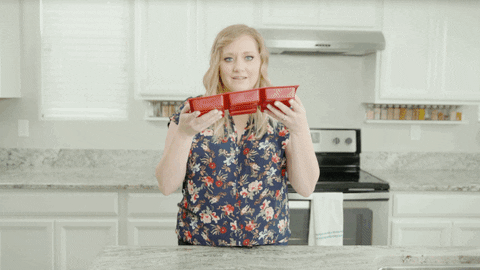 With the Granola Bar™ Pan, there are no unsafe or cheap fillers. It's 100% food-grade silicone that's FDA approved. Plus, its thick construction means it's easier to hold when moving a filled pan from the oven to the counter.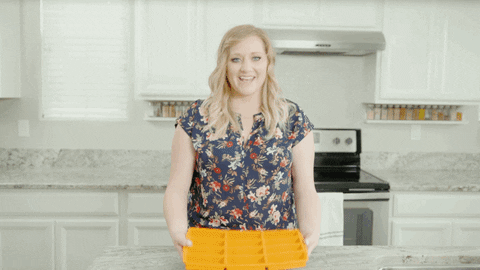 Me, my husband and our two boys
My name is Catrina Brewer and I really want to inspire people to make healthier foods in their homes. In the past, I have felt overwhelmed thinking about the cost, time and effort that goes into providing healthy foods for my family. About six years ago I decided to take one step in the right direction by making homemade granola bars. I did a quick search for a basic recipe and dove right in, but I immediately ran into some problems: I was not familiar with toasting oats and the recipes called for ingredients I had never heard of. After baking, the most frustrating part was when I cut the bars they broke apart and crumbled!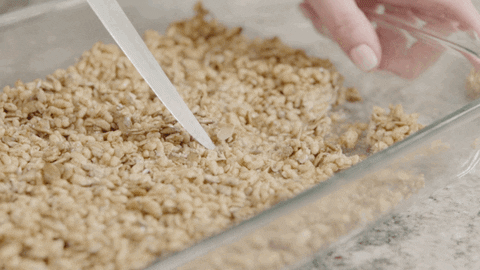 An all too familiar scenario when it comes to making your own bars in a typical baking pan.
I had a few oddly shaped bars and a lot of crumbs. The inconsistent sizes of bars made it very difficult to figure out the calorie count and nutritional details in each bar. "There has to be an easier way of doing this!" I thought. That is when the gears in my brain started turning and I started sketching design ideas. I knew I could use what I learned and make the whole process so much easier for others.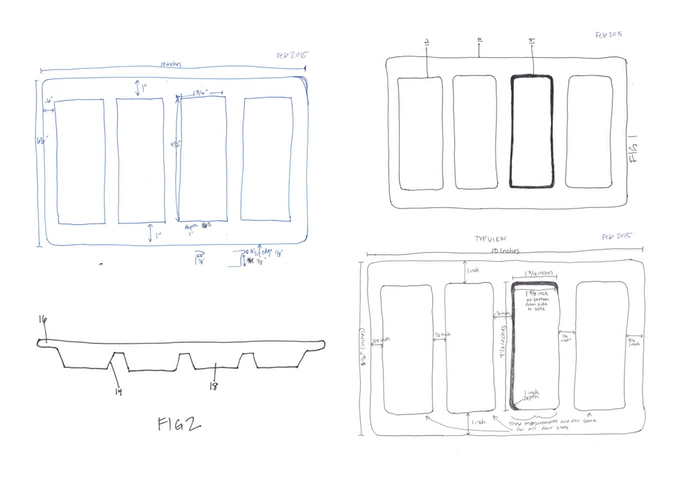 Preliminary sketches of what became the Granola Bar™ Pan
After I became a stay at home mom in 2012, I organized my own personal side business. Over the years I came up with different product ideas and finally my husband Todd said, "We just need to take one of your ideas and go through the process to learn as much as we can." We chose the Granola Bar™ Pan because we wanted to make it easier for us to make granola bars at home. 
In April 2018, I spoke to a friend, Hugo Haselhuhn, who in a week had designed the first version of the pan in a CAD (computer aided drawing) file. Hugo and I found a manufacturer and I took my first big financial risk when I ordered the tooling and prototypes. After the raw prototypes arrived, my husband and I were very impressed with how the pan worked, we knew that other people would love it too!  

Granola bars are the easiest way to squeeze in a much needed meal that packs energy. It can accompany your next pre or post workout, your morning tea and newspaper, your kids' lunchbox, your next hike, your next business meeting or your next adventure.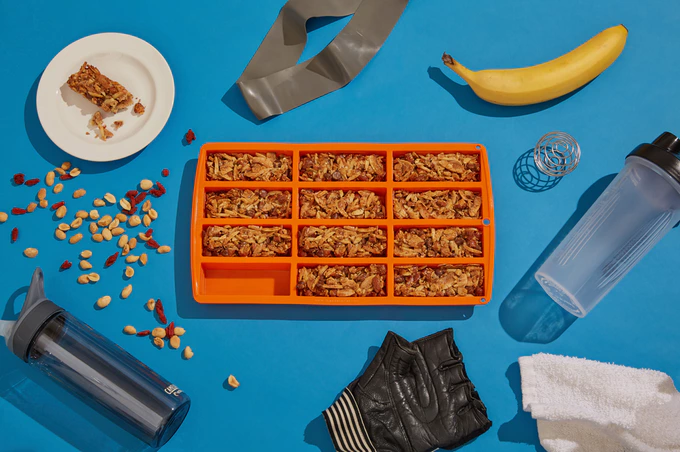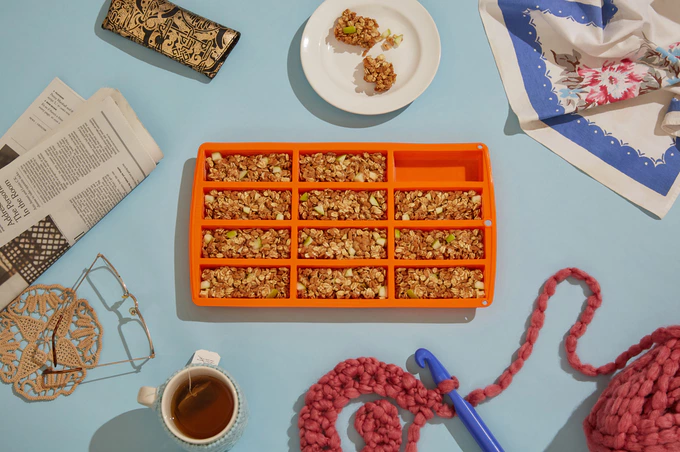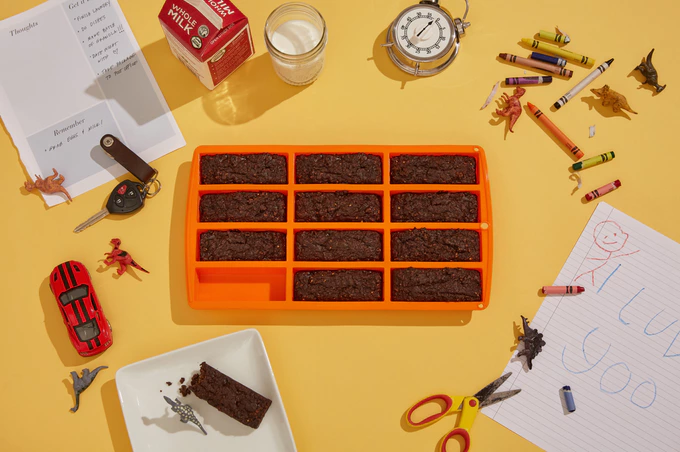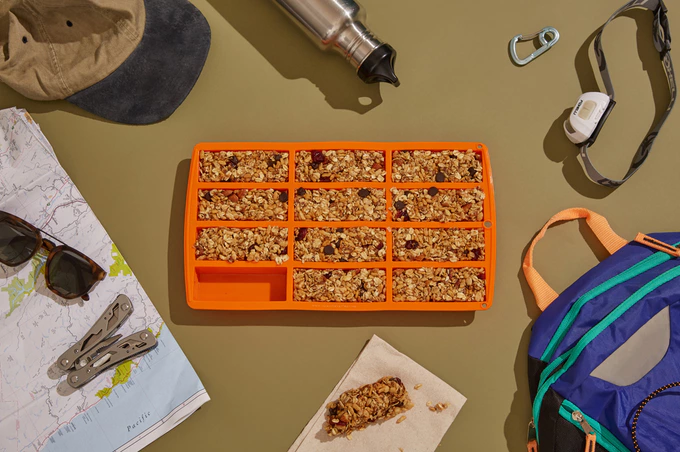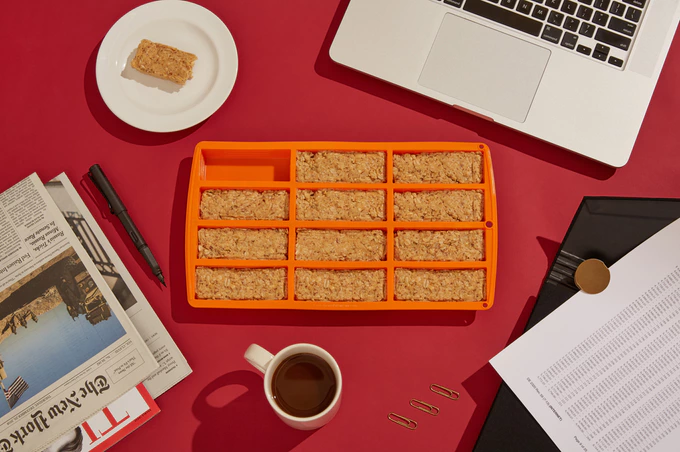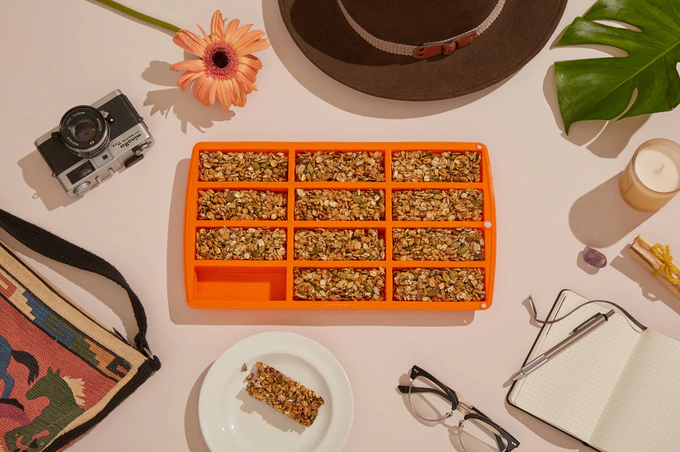 By baking your own granola bars using the Granola Bar™ Pan, you control what ingredients are being put into your bars. Recently in the United States, food companies' reputations have been under scrutiny as consumers wonder what exactly is in the processed foods that they have been eating every day. In August 2018, prominent news companies reported that chemicals from pesticides have been found in commercially produced granola bars sold in the U.S. While some say the amount of these harmful cancer-causing chemicals reported are considered within "acceptable" ranges, others say that removing those chemicals from your diet altogether is the best option. These reports and findings have crushed the trust consumers had for popular "healthy" food brands. By making granola bars yourself, you decide which quality ingredients are in your bar.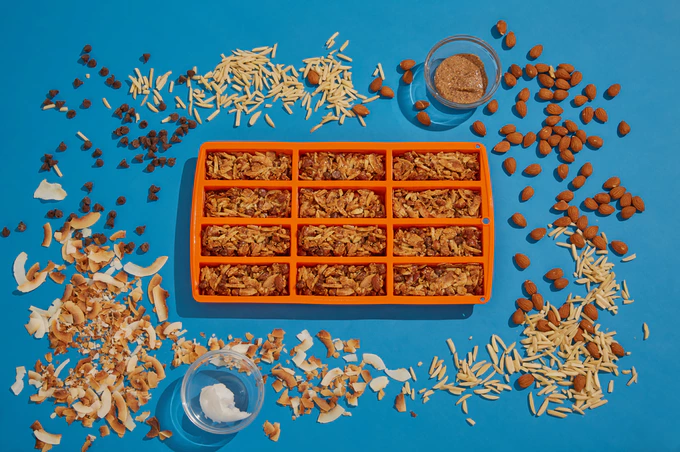 Mix in real, pure ingredients and leave out the added chemicals!


Here's what actual beta users have said after using the Granola Bar™ Pan:
"The Granola Bar™ Pan is a MUST HAVE for every kitchen! If you bake, you NEED the Granola Bar™ Pan! Perfect granola bar shape, the bars pop right out of the silicone mold without needing cooking spray, and the recipes are delicious!"
  Amy van den Eikhof, Mom of 3 kids, Yoga Instructor
 
"I am obsessed with my Granola Bar™ Pan – SO easy to use and washes up so nicely. I love the fun of choosing a recipe each week for my husband and I and we definitely have our opinions on which one is our favorite!! Every morning our go to breakfast is now a healthy homemade granola bar!!! Less sugar (if at all) – no preservatives and lots of nutty yuminess!!"                  Carrol Anderson, Hobby – lifelong passion for cooking/baking for friends and family
 
"Truthfully, I was't too sure about The Granola Bar™ Pan. I have been making granola bars for my kids for years in a normal pan and it seemed unnecessary to have a separate pan just for granola bars. But I must admit, after using The Granola Bar™ Pan for a few months now, I am in love! It it so easy and makes beautiful bars that look store-bought! My kiddos LOVE helping by pressing the mix into the molds and get so excited when we take them out… definitely more excited than they did when I just used a normal pan. Something about the perfect way they look makes my kids so giddy! There are so many healthy, delicious recipes for homemade granola bars and they are such a great after school snack, lunch box addition or treat after dinner. I also love them as quick pre-workout fuel! They are quick, easy, cheap, and tasty, but my favorite part is knowing exactly what is going into my bars and being able to make something the whole family loves. The Granola Bar™ Pan just makes the whole process easier and more fun!"
  Kari Kinsey, Holistic Health Coach and Fitness Professional 
 
"I love this versatile pan! It is such a quick and easy way to make healthy, homemade granola bars with my kids!! My favorite part is that I can make keto-friendly, gluten-free or any allergen-free granola bars that I want and no longer need to pay the astronomical prices for those specialty bars in the grocery stores. Win win!"                                                                                      Hayley Madler, Registered Nurse, Family Nurse Practitioner student, Mom of 3 boys
"I try to only give my baby organic foods, but I never thought to make my own granola bars because it sounded too fussy. But I was shocked at how easy it was to make my own completely organic bars. I whipped up one batch using what I already had in the pantry after dinner and baked it while baby was in the bath! I loved that I could control what went in it–omitting honey for babies under one, adding an egg for more protein, using all organic ingredients. They were so yummy my husband ate some for dessert while they were still warm and my baby gobbled them up for breakfast the next day. Cleaning up was just as easy as Catrina said. I was super lazy so I left the pan overnight and handwashed it in the morning. I just pushed in the corners of each cavity to get the whole pan extra clean and let it drip dry in the dishwasher. The pan never made it onto its hook…because I made a different bar after lunch!"
  Aimee Little, College Professor, New Mom
 

Todd and I were able to invest a lot of time and energy and a significant amount of money but we realized we could not create a solid launchpad for future business growth on our own which is why we need backers like you. 
Our goal is raise $10,000 to order the first batch of Granola Bar™ Pans. Getting the pans into consumer's hands is the best way to show everyone how amazing it is.   We expect about $1,000 to go towards processing fees and Indiegogo fees.  $9,000 will go towards manufacturing the minimum batch of 2,000 pans, getting them shipped to AZ and then shipped off to you!  After the Indiegogo campaign is funded and completed, we will continue to sell as many pans as we can! We will use profits from future sales to go towards forming a kitchen bakeware/tools/gadgets business and develop more products. Yes, we absolutely have more product ideas!!!  [Tip: always write your ideas down, do a sketch and keep it in a safe place because maybe tomorrow is the right time for you to launch YOUR product idea!]
Here's the timeline: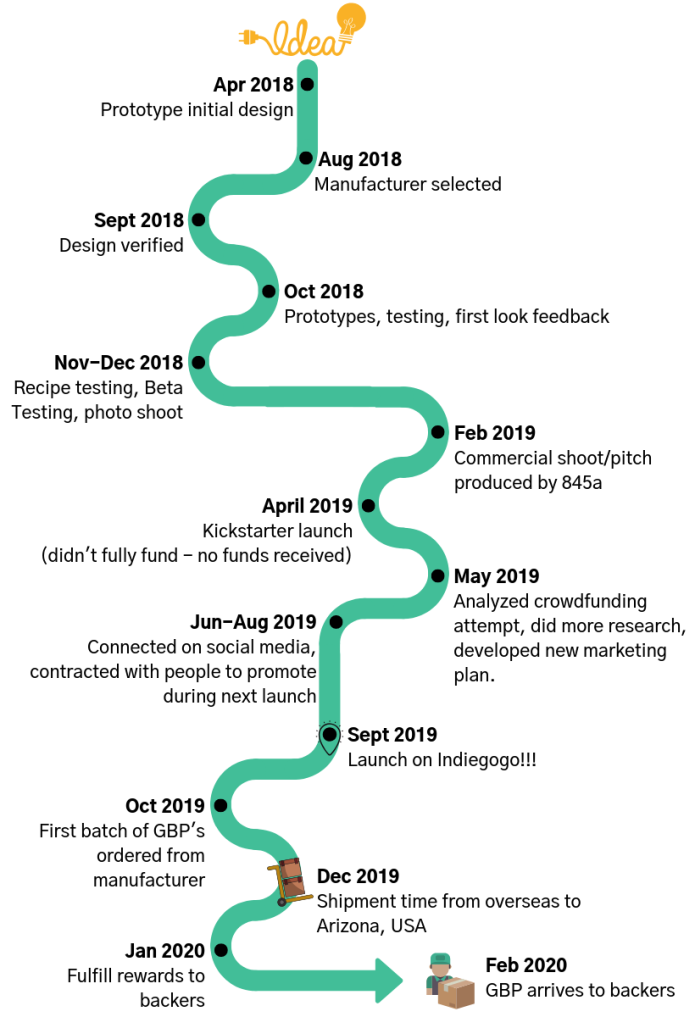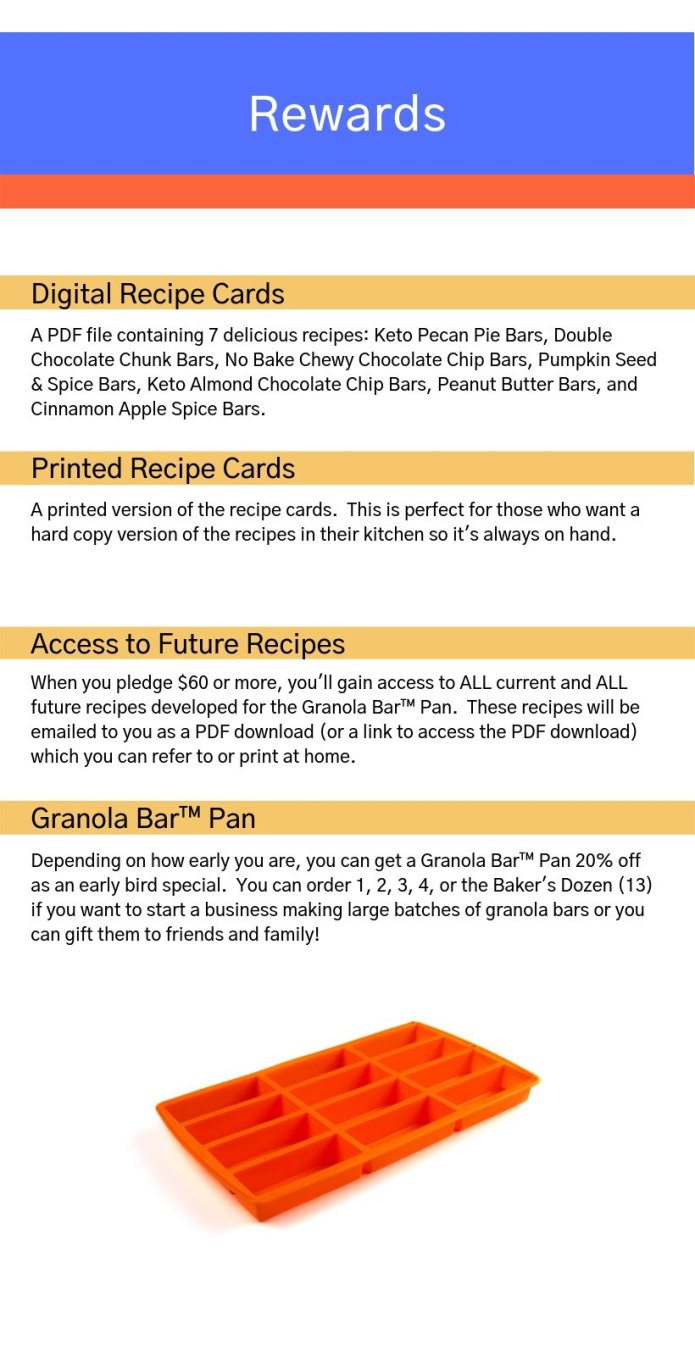 We have full confidence in our quality design and engineering of the Granola Bar™ Pan, and the reputable manufacturing company we chose has surpassed our expectations in service and quality, so we do not foresee any challenges or risks there. Since the pan is manufactured overseas there is the unknown of how long it will actually take to get through U.S. customs. Generally companies allow 14 days to process shipments through U.S. customs, but there is no guarantee. If the shipment does fall behind in schedule in any part of the process, we will speed up the fulfillment process on our end in order to make up time. If there happens to be more orders than we expected, we will simply order more pans in the production order and shipment. We have direct communication with the manufacturing company and if there are any changes in the timeline we will post an additional update on the campaign page.

A big thanks to JJ with 845a for his experienced videography skills and an extended thanks to his colleagues Andria Lo and stylist Malina Syvoravong for the awesome photos they all worked on together.  
Also a heartfelt thanks to Hugo Haselhuhn for designing the product in record timing and being the next puzzle piece in the journey – which leads me to thanking Dave and Joan Hadden for their entrepreneurial expertise, guidance and genuine kindness!  I am in awe of how this all came together!    
And finally – Thank YOU for supporting and backing the Granola Bar™ Pan…and reading all the way down to the bottom (I'm impressed!).