The Human Race Documentary | For these runners, life starts at 50.
OUR MISSION:
This feature-length documentary will follow five runners over the age of 50 for a three-month period as each one trains for his or her first 5K, 10K, half marathon, marathon, or ultra marathon. In the process, we will explore the ripple effect athleticism has in their lives. We will support our pro-exercise stance by providing interviews with top medical professionals, trainers, and coaches. We hope this film will not only inspire people of ALL generations to get moving, but will also show an often underestimated or ignored demographic in the fierce light they deserve. But our biggest goal? To prove to everyone that it's never too late to start.
AN INTRODUCTION:
My name is LIZ VASSEY. I've been a professional actor/writer for 30 years: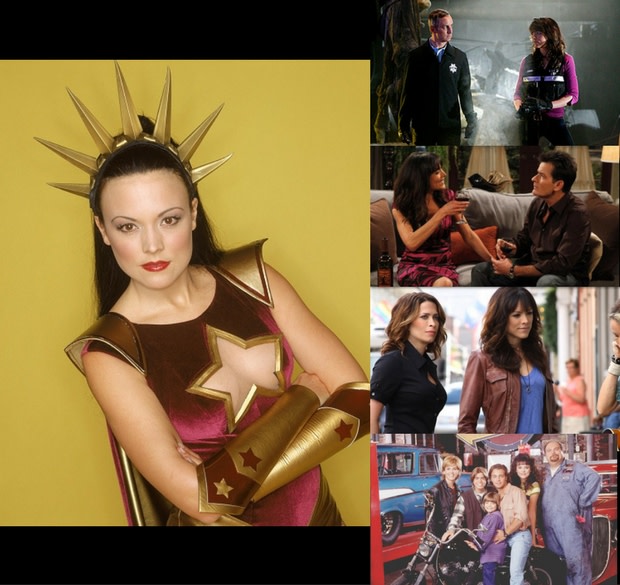 I've also been a runner for 12. Running has benefited me not only physically, but mentally. It has helped me navigate some of the toughest times of my life, and has rapidly become a sacred part of my day. I thought of this documentary when I began to wonder how old most people are when they stop running. When do they hang up their shoes and take up something a little more sedate?  Is there any age when they're forced to do so? I did a little research and found out a simple and wonderful truth: some people NEVER give it up. For example:
92-year-old Harriette Thompson of Charlotte, NC: http://www.charlotteobserver.com/news/local/article22753806.html
Or 104-year-old Fauja Singh: http://www.sbs.com.au/yourlanguage/hindi/en/article/2016/01/17/104-year-old-fauja-singh-runs-mumbai-marathon
And the list goes on.  So I grabbed my cameraman husband, DAVID EMMERICHS: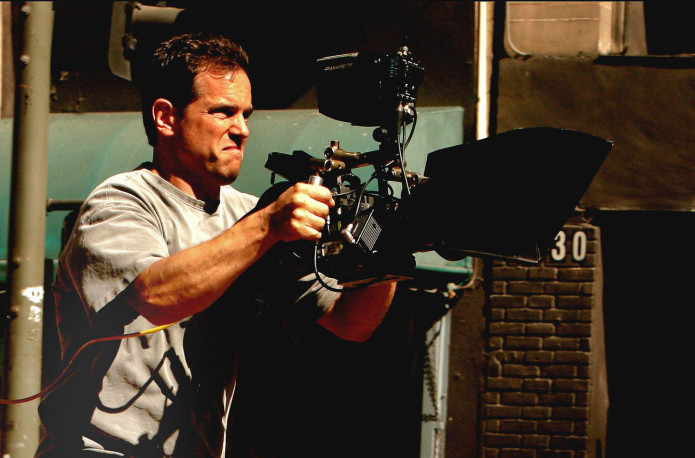 … and we went out and met  runners much like the ones I mentioned above. After interviewing many older runners in Tampa, FL we were hooked. We were also convinced that this topic would make an incredible documentary.  
WHAT WE LEARNED:
Age is only a barrier if you let it be. It's not an excuse for not exercising. On the contrary, it's the best reason TO exercise! We're certainly not proposing that everyone go out and run a marathon tomorrow. What we ARE proposing is that everyone should get moving one way or another: a walk, a bike ride, surfing, scuba, golf, basketball, pinochle (even though in good faith I have to admit I don't really know what that is). If the people we met can get up and run a 10K every day, then you can certainly take the stairs instead of the escalator. Ask your doctor what kind of exercise would be good for you, and then do it!
OUR MESSAGE:
Why do we feel that this such an important message? According to the U.S Census Bureau, 40.3 million Americans are age 65 and older. That number is expected to more than double to 89 million by 2050. According to Dr. James Fries from the Stanford University School of Medicine, exercise is the single best way to elongate the active and vital years of life and decrease the total amount of lifetime disability. Dr. Fries conducted a thirteen-year study involving 528 runners and 423 non-runners, and the results were amazing. His study showed that running actually delays age-related disabilities by almost two decades and that runners are seven times less likely to require knee replacement. Contrary to popular belief, running doesn't lead to increased hip, back or knee problems and prevents fractures of the hips and spine. But his biggest finding? Runners are half as likely as non-runners to die early.
His study:                                                                                                                   https://med.stanford.edu/news/all-news/2008/08/running-slows-the-aging-clock-stanford-researchers-find.html
Our country, unlike many others, tends to discard people after they've reached their imaginary use-by date. We want to show that people can still accomplish extraordinary things as they get older.
OUR DOCUMENTARY:
We'd like to travel the country and track four or five runners in different states – all over the age of 50 – as they each train for the hardest race of their lives. One runner will be doing the Space Race Marathon in FL, another will be doing a 5K Turkey Trot, and yet another will be conquering the Hardrock 100 Mile Race in Silverton, CO. — the hardest 100 miler in the country because it's all above 10,000 feet. They will each be approaching said race with a different goal: beating their last time, conquering their first run of this length, tackling a health issue, continuing a weight loss program, etc. In this way, we will provide a glimpse of many different experiences. We will also meet the people involved in their stories: friends, family, doctors, running clubs, etc. Again, our goal is to show that no one is too old to get moving.
THE TEAM:
LIZ VASSEY (EXECUTIVE PRODUCER/DIRECTOR):
At sixteen, Liz joined the cast of ALL MY CHILDREN. For her work on that show, she was nominated for a Daytime Emmy. Since then, Liz has appeared as a regular or recurring character on eleven television shows including ER, MAXIMUM BOB, NECESSARY ROUGHNESS, BROTHERLY LOVE, PUSH NEVADA, TWO AND A HALF MEN, and FOX's live action version of THE TICK. But she is probably best known for her five year run on CSI: CRIME SCENE INVESTIGATION as DNA technician "Wendy Simms." In addition to acting, Liz is a very accomplished writer. She co-wrote an episode of CSI in the tenth season. She has sold six television pilots and a TV movie, developing for such networks and studios as NBC, Freeform, Universal, Imagine, and Sony.
DAVID EMMERICHS (DIRECTOR OF PHOTOGRAPHY):
David specializes in Steadicam and has worked on on films like AVATAR, TRANSFORMERS, CATCH ME IF YOU CAN, THE GREEN MILE, SEVEN, and many others.
David has had the opportunity to learn from many of the best directors in the business including: Steven Spielberg, James Cameron, Oliver Stone, David Fincher, Michael Bay, Tony Scott, and Mike Nichols. More recently, David has worked as the Director of Photography on the feature film OUIJA, and as the 2nd Unit Director of Photography on TRIPLE 9 and XXX3: THE RETURN OF XANDER CAGE.
JULIET GRAY (EXECUTIVE PRODUCER):
Juliet Gray is Artistic Director of the Key West Theater and Program Director of The Performing Arts Project, both nonprofit organizations that she also cofounded. This past year, she has produced the musical SILENCE! the world premiere of the play LOCURA, the short film FRANCES EATON: THE UNTOLD STORY OF A WORLD CHAMPION, as well as numerous other shows and fundraisers including the annual island-wide Tropic Cinema 72-Hour Film Challenge in Key West and LET ME TRY THAT AGAIN at 54 Below in NYC. In addition to her producing career, Juliet has written more than 1,000 articles for AOL, DELTA SKY, GLAMOUR, and NBC, among others, and a travel book on the Florida Keys published by Globe Pequot Press.
DEBBIE VOILES (EXECUTIVE PRODUCER): 
At 63, with two running podcasts and three websites, Debbie reaches runners around the world while enjoying the daily camaraderie of the local Run Tampa Club she founded. Completing her first marathon at 54 and her first 50k a few years later, she's running and racing more than ever, but her top priority is convincing others her age – and everyone approaching her age – that running is the fountain of youth, that it will enable them to stretch out midlife while enjoying a quality of life that would make many thirty-somethings jealous.
Beginner Runner Village Podcast:  https://itunes.apple.com/us/podcast/beginner-runner-village/id709745888?mt=2
Mojo for Running:  https://itunes.apple.com/us/podcast/mojo-for-running/id340815181?mt=2
WHY WE NEED YOUR HELP:
My guess is your first question might be: why not finance this yourselves? Well…we started out with that intention, actually. However, after flying to Florida to shoot two short videos on our own dime, we realized that this is not an inexpensive passion project. At least not if we want to achieve the level of quality we're aiming for. We have already spent thousands of our dollars, but in order to keep going…we need your help.
My guess is your second question might be: since you have been in the business for a while, why not get this set up at a production company? Why not use your connections? Well…we tried that, too. And we learned two things…
First of all, as you may have noticed on reality television, conflict sells. Several companies were interested, but asked if we could dial up the drama. For instance, it was suggested that maybe our runners could be in a "Biggest Loser" type competition to lose weight. Or that maybe several of them could be working their way through an argument while they're stuck in the same running club. This is not the documentary we want to make. We want this to be inspirational. We want to show what is possible at any stage of life. We believe the everyday human struggles these people are naturally grappling with will provide drama enough without fabricating more. And mostly we believe, particularly now, that there's an audience for a movie imbued with HOPE.
Second, this is Los Angeles. We don't think we have to expound on the fact that ageism is a big issue here. Telling people you want to make a full-length documentary centered on a group of people in their 50's-90's doesn't exactly set the room on fire. We think they're wrong. We believe there is an audience for a documentary that is not only centered on this sorely underrepresented demographic, but also shows them in the stone cold badass light they deserve to be shown in. But we need help putting such an "un-Hollywood" message out there.
WHERE YOUR DONATIONS WILL GO:
Here are just a few things your donations would help secure:
– GoPros (or similar small cameras) for the runners so we can get their individual POV's
– Plane tickets so we can interview runners all around the country
– Hotels – so we can, you know, sleep
– Camera equipment rental
– Sound equipment rental
– Hiring a sound crew
– Editing
– Color correction
– Sound mixing
– Marketing
– Promotion
– Advertising
– Music rights
Other Ways You Can Help
— Even if you can't contribute with a monetary donation – there's TONS of other ways to support THE HUMAN RACE!
— Share the hashtag – #humanracedoc
— Follow us on twitter – @humanracedoc
— Follow us on Facebook – https://www.facebook.com/TheHumanRaceDoc/
— Tell your friends!