The Holy Growl: A Pressurized Growler Mini Keg | A double insulated stainless steel growler/mini keg with CO2 that can keep beer fresh for weeks!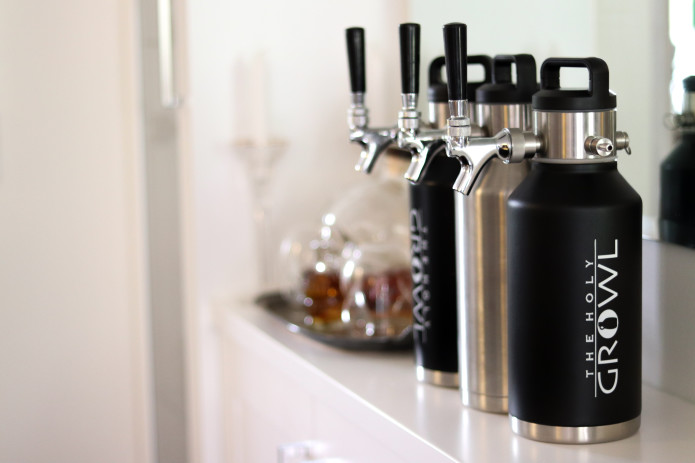 BrewCraft Vancouver is proud to announce that the prototype of The Holy Growl is now complete and it is "heavenly". We love craft beer and if you're still reading this, you must love beer as much as we do! We strive to bring fresh, quality beer from the brewery to your home or next outdoor adventure.  After all, the best beer comes from a glass and not a can. 
We know what you're thinking… "If I use a growler, I have to finish my beer in a couple days or it's not fresh anymore." Well, that is true with an ordinary glass growler… But not with The Holy Growl – your beer will be fresh for weeks with the help from regulated CO2 technology. The Holy Growl's double insulated steel will keep your beer cold for 24+ hours. Still need convincing?  Keep reading and find out what The Holy Growl has in store… Get it now before it hits retail pricing!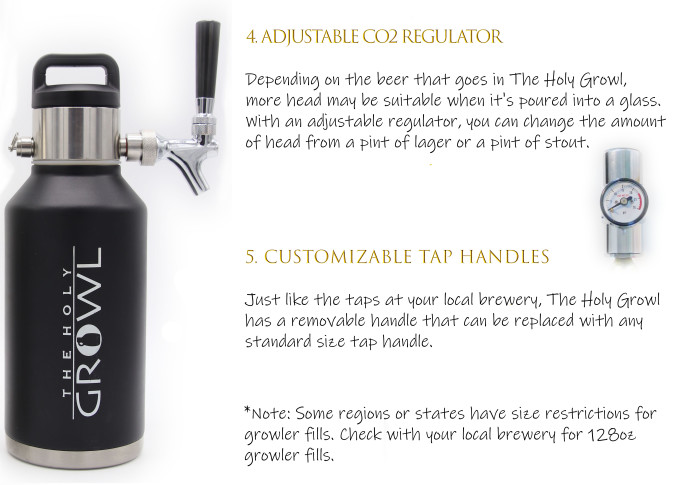 The Holy Growl uses 16g CO2 cylinders that can be found in any outdoor or bicycle shop

Risks & Challenges
The prototypes have been completed and we have a manufacturer. We need your help to bring these to fruition. After the campaign is over, we should be able to ship everyone's orders by June 2019.
We will provide up to date status on the process from order completion to shipping date.