The Ice Cream Canteen | Ice Cream. Anywhere.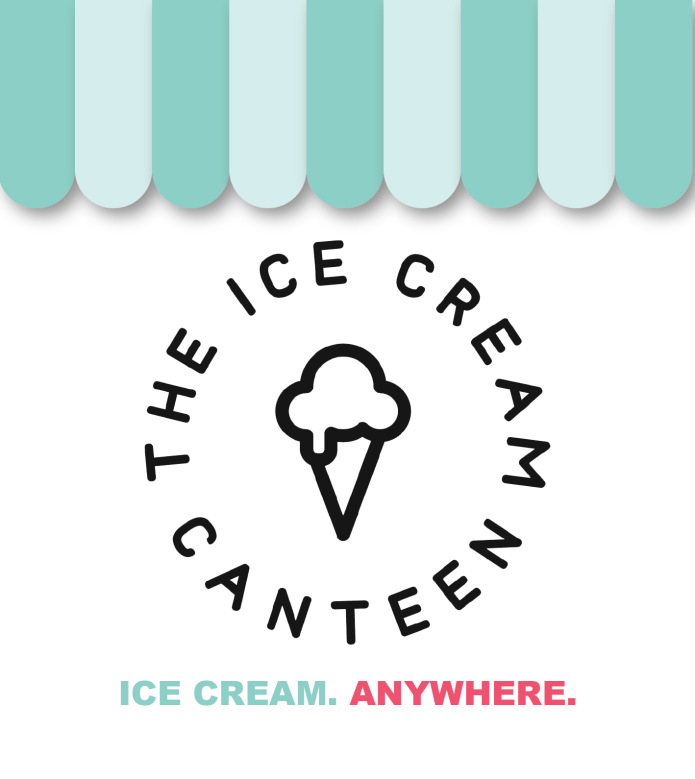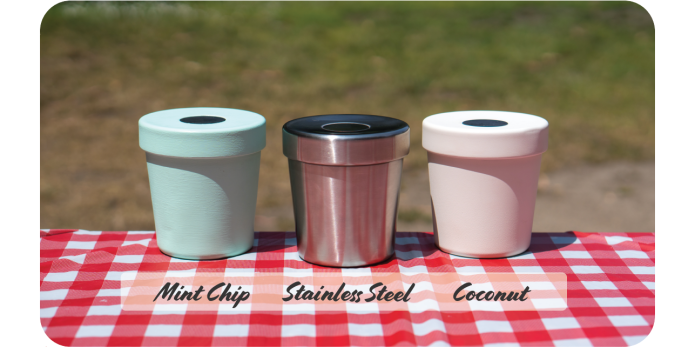 The world's first vacuum insulated container for the pint of ice cream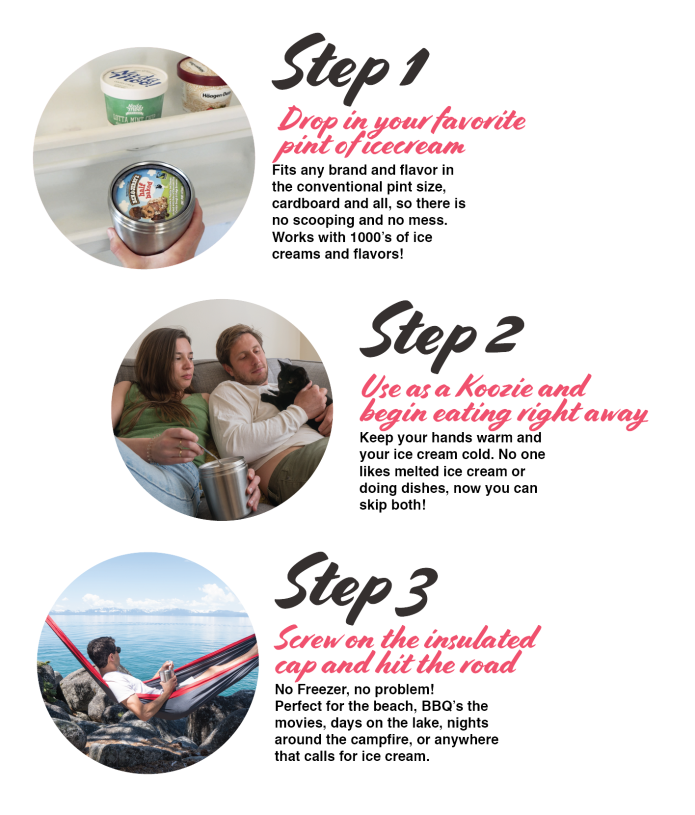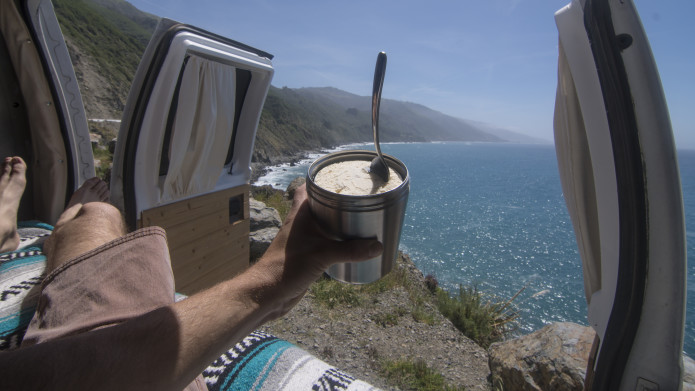 For the first time ever, the best food ever can be eaten anywhere. Just like other foods, but better. Thanks to The Ice Cream Canteen™, ice cream is no longer tied down by a freezer and can be taken anywhere. Seriously, anywhere. The Ice Cream Canteen and its insulated cap will keep any pint frozen for hours so you can take ice cream wherever your adventures take you. 
"This is a game changer" according to many of our fans online, and we completely agree. Picnics, BBQ's, the movies, the beach, days on the boat, nights around the campfire, will never be the same. Ice cream makes any day better and now you can bring that feeling anywhere. 
We tested The Ice Cream Canteen for a year and brought it to so many amazing places. People's reactions were a mixture of shock and excitement when we offered them ice cream on a hot day somewhere off the beaten path, and we found out that really there is no bad place or bad time for ice cream!
See FAQ # 2 for details about how long it lasts and our testing.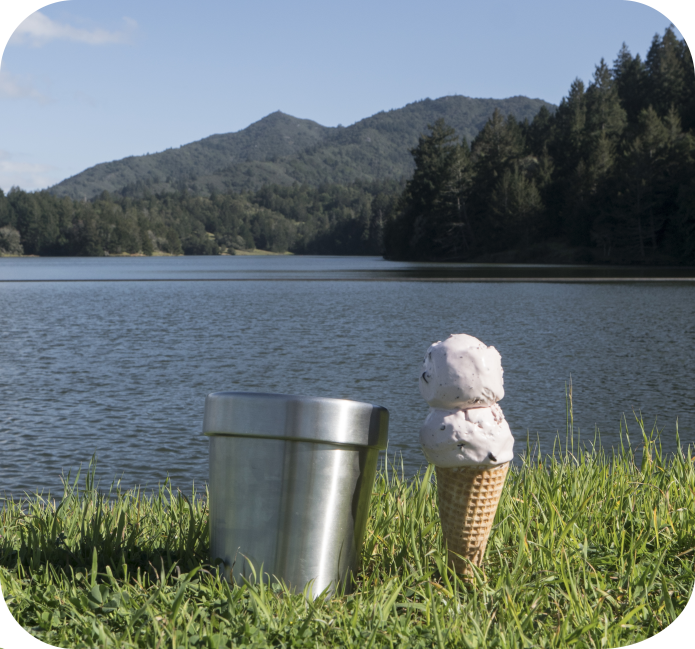 Where will you take your Ice Cream Canteen?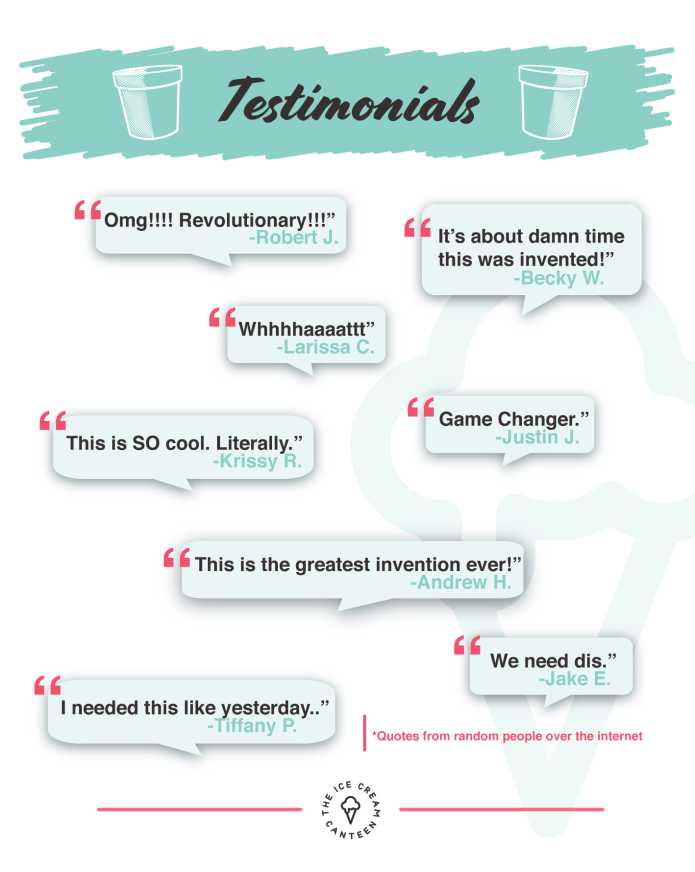 The Ice Cream Canteen™ is the best way to enjoy your ice cream at home. Finally there is a vacuum insulated koozie for ice cream so your hands stay warm and your ice cream stays cold! No bowls, no mess, and no melted ice cream! 
Enjoy ice cream with the relaxing feeling of knowing it won't melt. This is perfect for enjoying in the backyard, by the pool, when serving dessert at a dinner party, or relaxing on the couch and watching a show.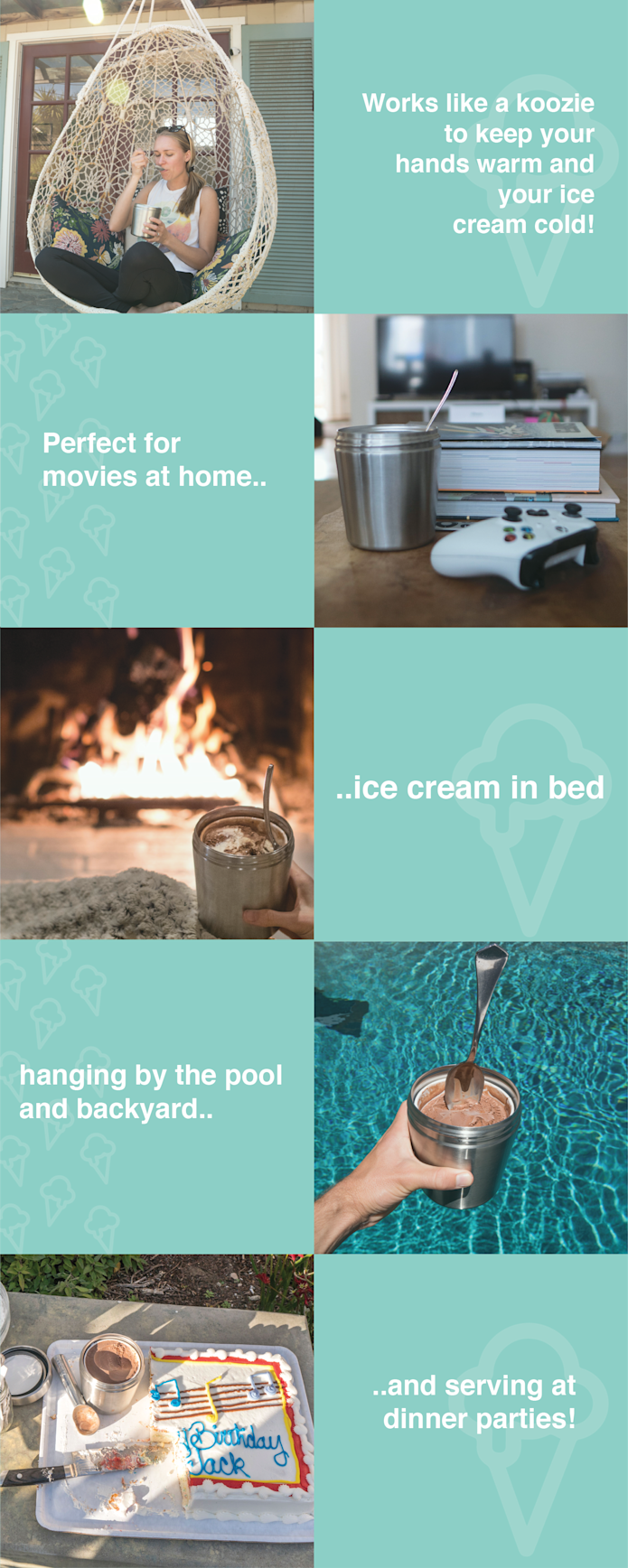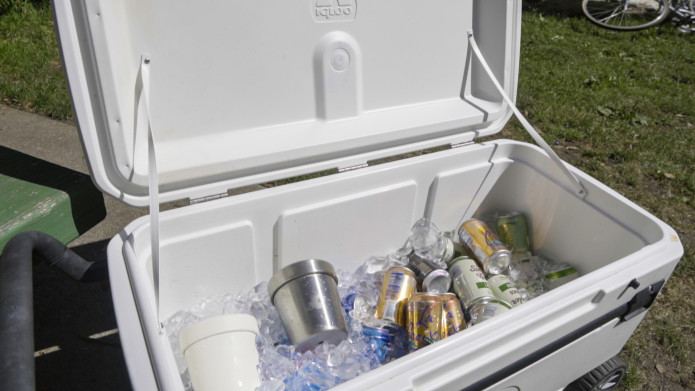 Turn your cooler into a portable freezer! If you are already bringing a cooler on your adventure, The Ice Cream Canteen™ is the perfect accessory. Throw The Ice Cream Canteen along side your other food and drinks, and now you can have ice cream all day. When inside a cooler with ice, The Ice Cream Canteen can work up to twice as long as it would on its own. 
A regular pint of ice cream will quickly melt and make a mess of your cooler, but with The Ice Cream Canteen you don't need to worry about melting ice cream or a messy cooler. The Ice Cream Canteen will keep your ice cream frozen, and features a water tight seal, so even if the ice gets a little melted in your cooler, you won't have to worry about your ice cream. 
The best cooler accessory ever for camping trips, days on the boat, tailgating and sports events, outdoor parties and BBQ's, or anywhere that you are already bringing a cooler, now you can bring ice cream! If you're like me and bring a cooler everywhere in the summer, this will seriously elevate your cooler game.