The Native Mexican Kitchen | A Journey into Cuisine, Culture and Mezcal
BIENVENIDOS! 
And welcome to The Native Mexican Kitchen! We are a native Mexican–American couple passionate about sharing the wisdom and traditions of native Mexican peoples with the world. We're running this campaign to fund the photography and publicity expenses of our cookbook, The Native Mexican Kitchen.
Our Goal: To produce a cookbook with stories and recipes that pay tribute to native Mexican cuisine, culture, and traditions.
Who Is This Book For? The Native Mexican Kitchen is much more than a book of recipes—this is a book that will take you deep into the heart of Mexican traditions, culture, and philosophy. The stories of market cooks, mezcaleros, and native dancers and curanderas give the reader an insider's view of this rich and complex culture. Whether you're a seasoned chef, or just curious about these traditional recipes, this book is for you. If you love mezcal and unusual cocktails, this book is for you. If you love to learn about other cultures and values (even if you're a total hack in the kitchen), this book is for you.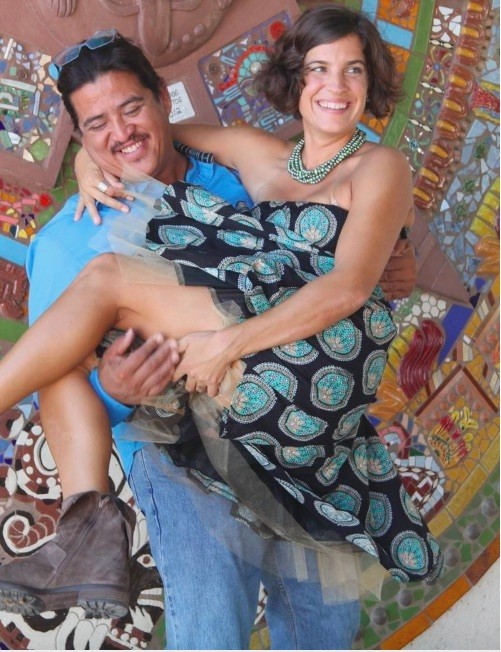 WHAT'S THE STORY?
Noel and Rachel met in Zihuatanejo, Guerrero in 2012 at an Aztec sweat lodge and ended up in Todos Santos 7 months later quite by accident: they arrived searching for a new home and promptly ran out of money. But that sly fox, Fortune, was on their side. After surviving their first winter on beans, eggs, and selling artisania, they reconnected with Noel's heritage: mezcal. Two years passed of discovering and sharing artisanal mezcals and Noel's home-cooked meals with friends and visitors until the fare became too good, the groups too large, and Rachel's patience for cleaning the tiny kitchen stretched too thin. Hence was born the idea of El Refugio. With their usual intuitional methods, they opened their doors in December 2016, not knowing what would happen, only aiming to recreate the very atmosphere that had evolved around their home dining room table. And in that, they succeeded.
Two months after opening, New York literary agent, Meg Thompson, visited, was amazed by the food and the stories, and offered to represent the cookbook she suggested they write.
And thus began the project.
A few months later, they'd secured a contract with the reputable independent publisher, Skyhorse Publishing.
And now here they are on the brink of publishing!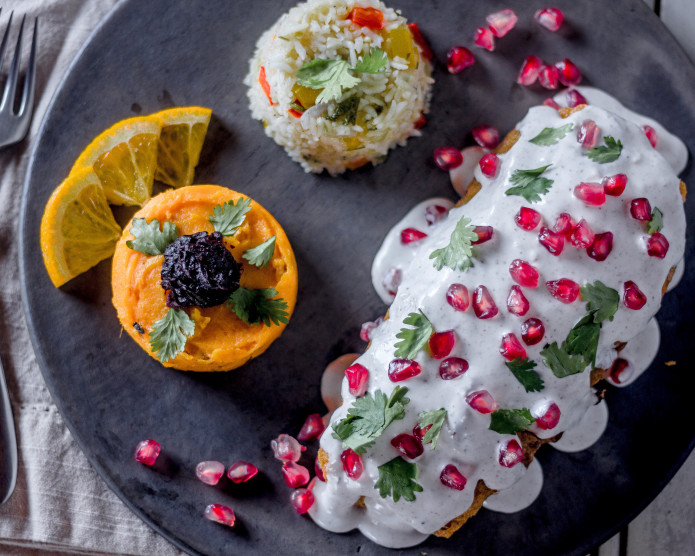 SO WHY DO WE NEED YOUR HELP?
Yes, we have achieved the writer's lofty dream of securing both agent and publisher. The book is written and ready to go to print. So why crowdfund??
The advantage of a small publisher is you have a lot of say on the contents of your book. This disadvantage? The advance isn't sufficient to cover our photography and publicity costs. We also find that crowdfunding is a great way to connect with the community of people passionate about Mexican cuisine and culture and rally up enthusiasm for the book.
We also want to make sure there's a big demand, and therefore a lot of books printed in the first run. The more support we get, the more books we'll order, the bigger the first print and first run of sales will be and the more successful our cookbook will be!
Our work is done. What we want now is to reach as large an audience as possible to help cultivate an understanding and appreciation of the native Mexican peoples that are the foundation of the beloved Mexican cuisine, and who are now an integral part of U.S. society.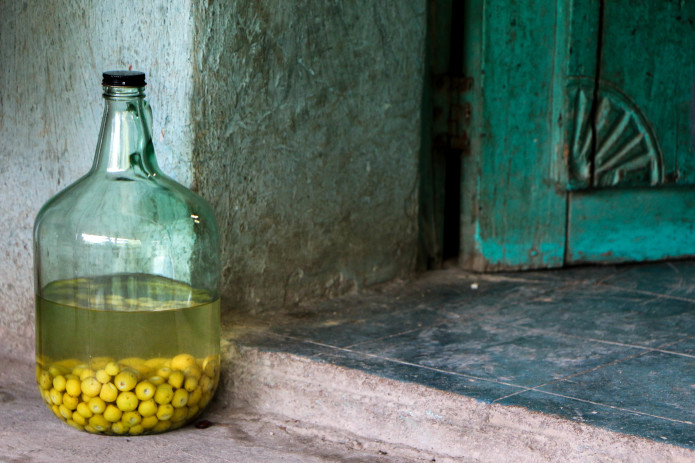 WHERE WE'RE AT:
The book is finished! What that means is that you're guaranteed to get an amazing product! There is no risk of IF it gets published. The Native Mexican Kitchen will be published July 7th—and you will receive your book shortly after—whether we meet our crowdfunding goal or not. However, we need your help for a few key things: a) pay for our photographer, b) a budget for a publicist, and most importantly, c) a large enough demand for the book that the publisher does a big print!