The OCTOPUS freediving lanyard | A lanyard made 100% of top-quality components. A new reference for deep freediving!
Hello to all the deep freediving addicts!
After the success of the innovative Octopus noseclip in 2016, this year I am introducing my new product: the Octopus lanyard!
Made of a carbon composite polymer, it is super-light and hydrodynamic, while remaining as strong as aluminium, and resistant to corrosion for a longer life.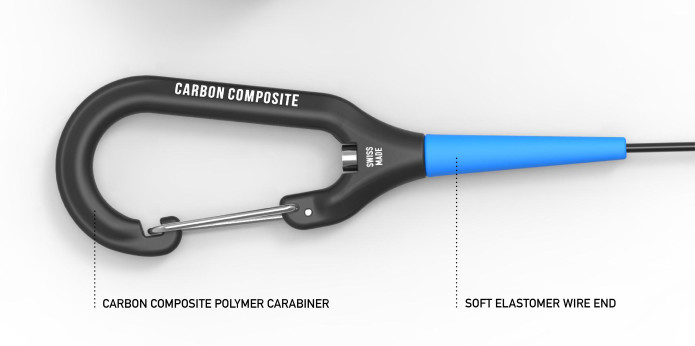 The 360° swivel at the carabiner end, the 100cm-long plastic-coated stainless steel cable, and the shape and size of carabiner ensure minimal risk of entanglement around the dive line.
Our innovative colored 3D quick-release "tag" on the wristband ensures easy-find and easy-grip even with gloves or in darkness, for added safety and speed of quick release activation.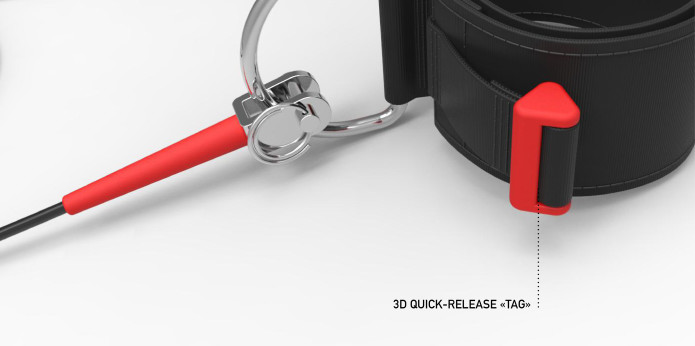 The wristband is made of strong marine-grade polyester velcro, long-lasting and water-resistant.
You can easily add a metal quick-release system at the wrist end if you wish to.

And of course, all of that wrapped-up in a super cool and sleek design, produced in Switzerland for top-notch quality!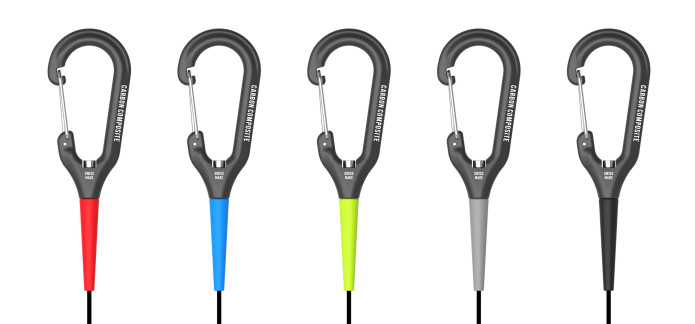 I am a deep freediver and competitor, but I have also been working as interior architect and designer for many years. This makes me aware of what freedivers need and want, but also able to design products that will meet those needs. As a good Swissman, precision and attention to detail are my priorities in the manufacturing process, to ensure a high-quality final product.
In June  2017, be the first to pre-order your new Octopus lanyard, at a great discounted price!!! Production will start during summer, and delivery is planned for October-November 2017.
All monies received through the Indiegogo crowdfunding will be used to cover part of the production costs, estimated at 25,000€. The main cost will be the production of an injection mould for the carabiner and the elastomer parts.
Thank you for your support!!!
Pascal Berger