The Hand Roller | The Hot & Cold Universal Massage Tool For Your Hands.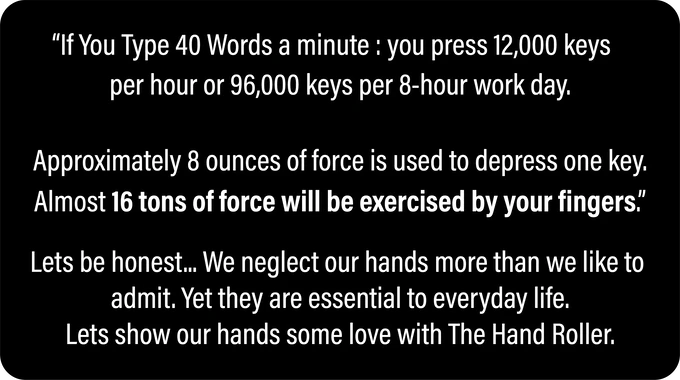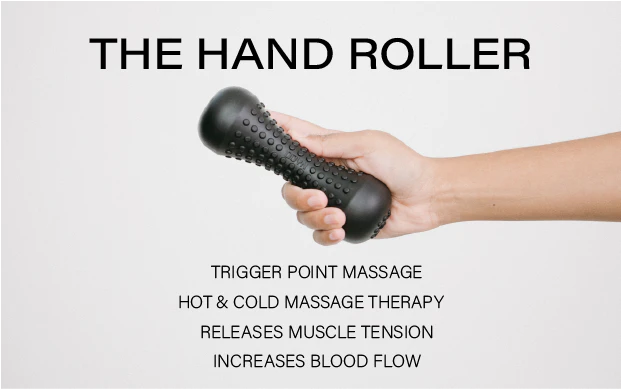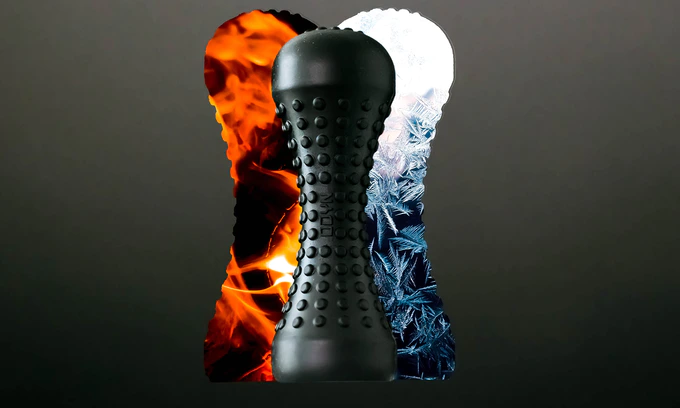 New Patent Pending Design
The Hand Roller is your massage tool that drives real results.
Here at ODYN we are in the business of driving RESULTS for YOU. 
That's why we spent months along side physical therapists creating and perfecting The Hand Roller. A massage tool made from premium silicone that can be heated or cooled to provide the best therapeutic care for your hands.
Not only is the Hand Roller meant for your hands but it also provides relief to your neck, back, legs, calves, feet, or any place on your body that needs some love using trigger point massage. 
Whether you're at the office, in the comforts of your home, or traveling the world – The Hand Roller was designed to be your perfect companion.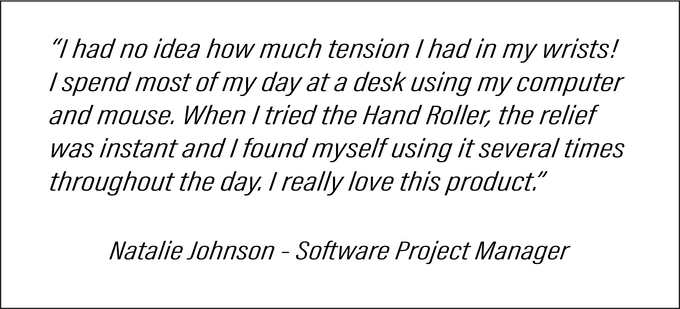 Use The Hand Roller on your desk to roll over sore muscles or vertically for trigger point massage.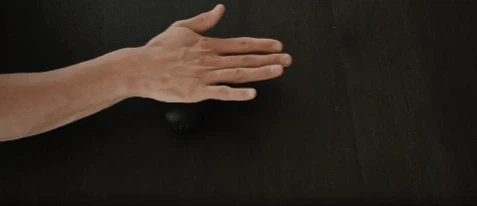 Increase Blood Flow to Hands & Arms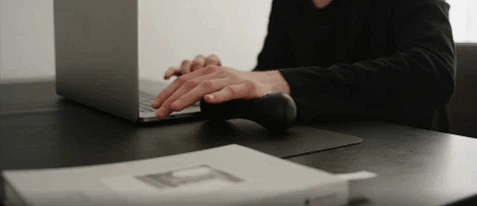 Roll Out Pain from Your Hands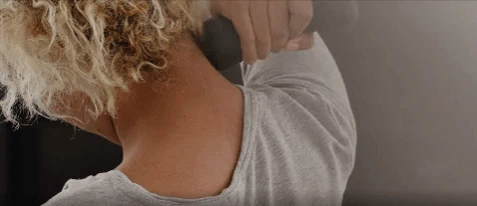 Release tension in your neck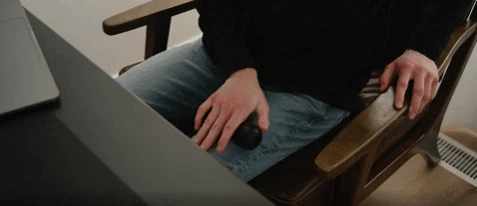 Increase circulation in your legs


Pop The Hand Roller in the microwave for 50 seconds on high power to achieve the optimum temperature for hot massage therapy.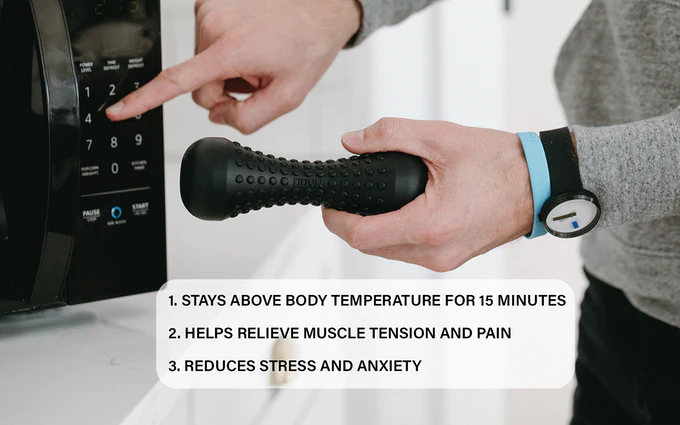 Or Pop The Hand Roller in the freezer until desired temperature is reached.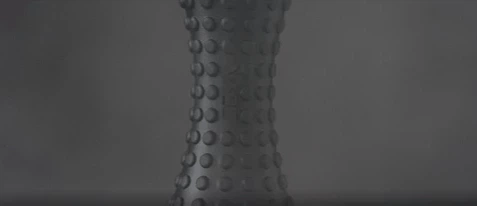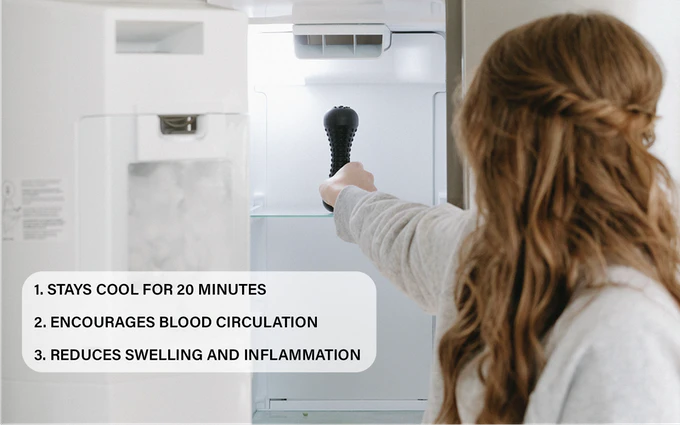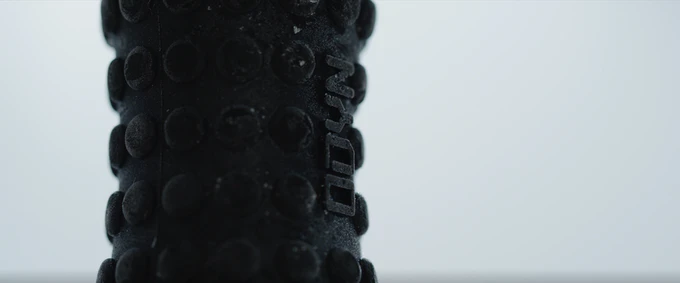 The Hand Roller can relieve hand pain by increasing blood flow to muscles and through hot & cold therapy.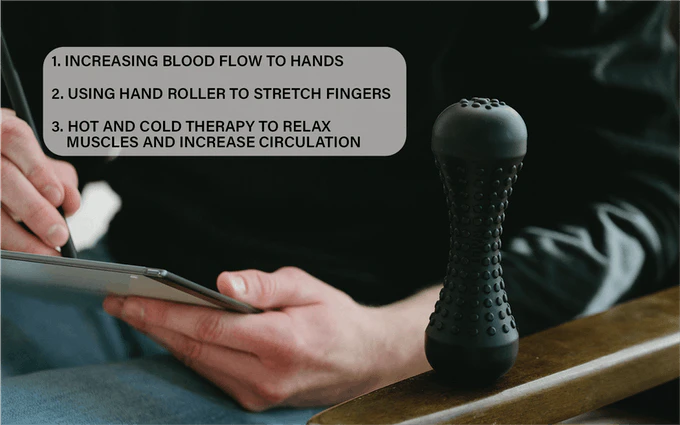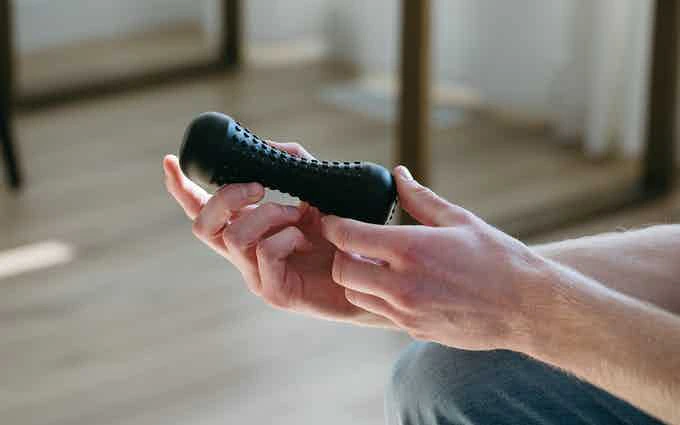 The Hand Roller has perfectly placed bumps on one end that is incredible for trigger point massage.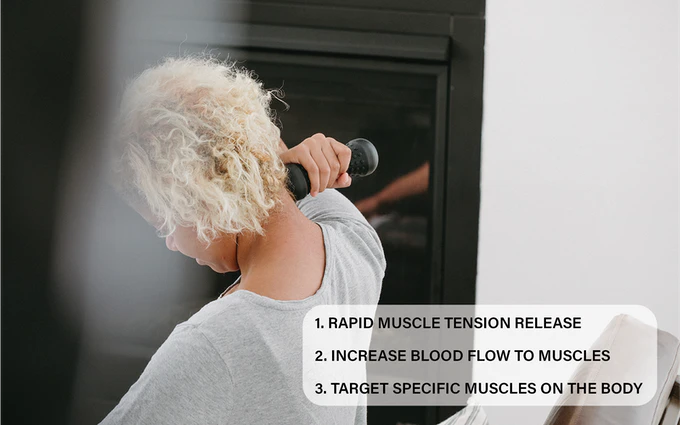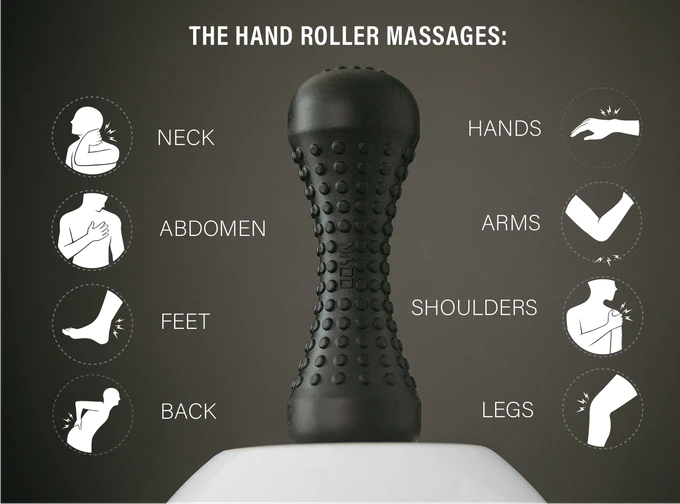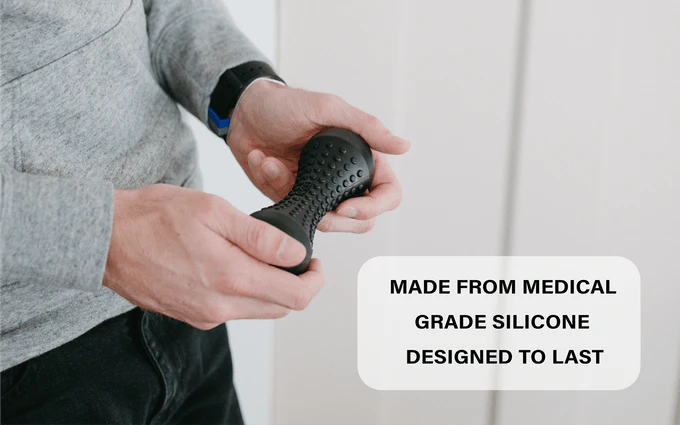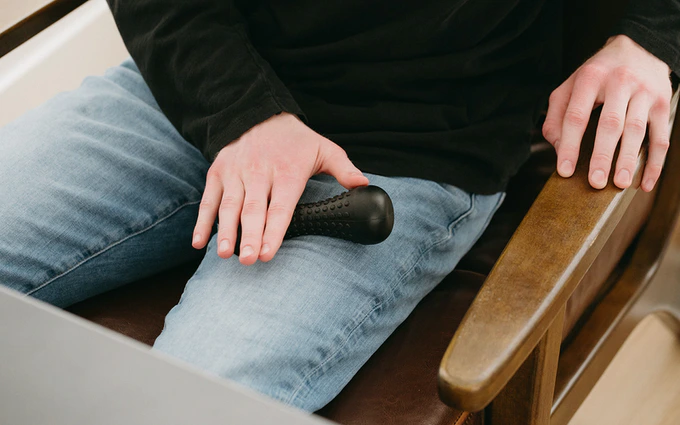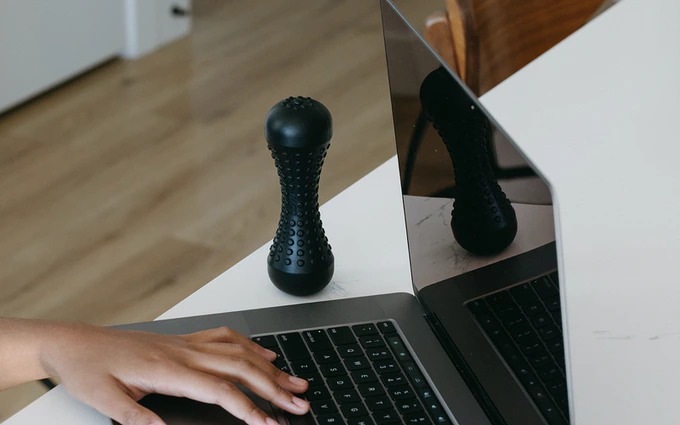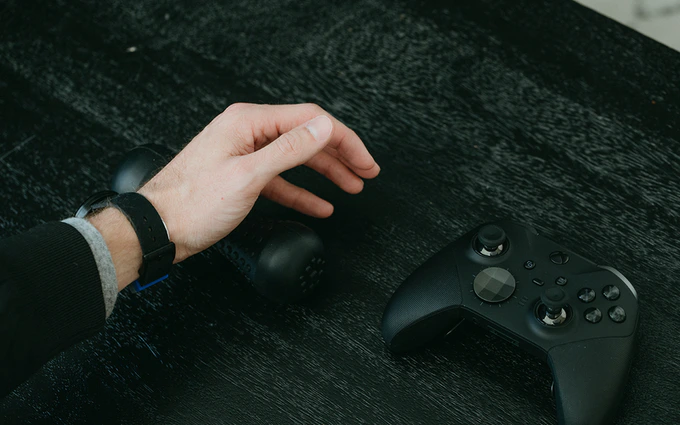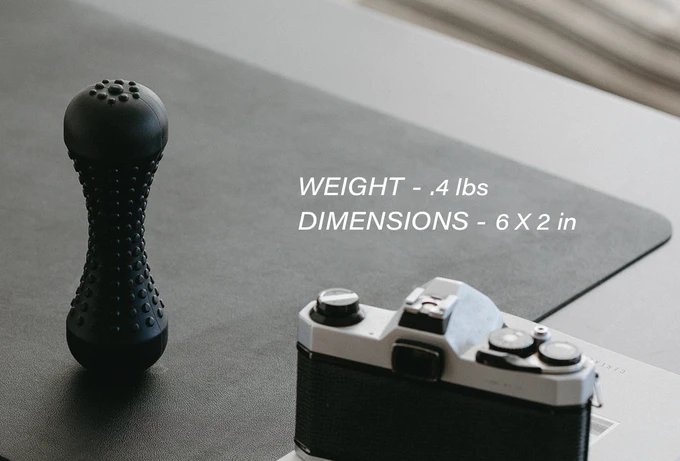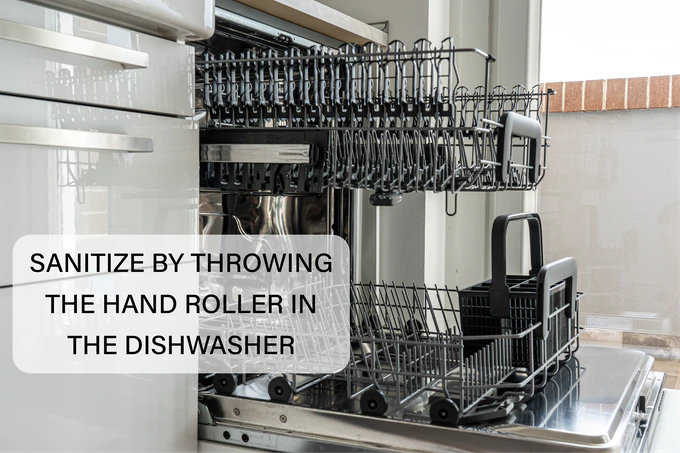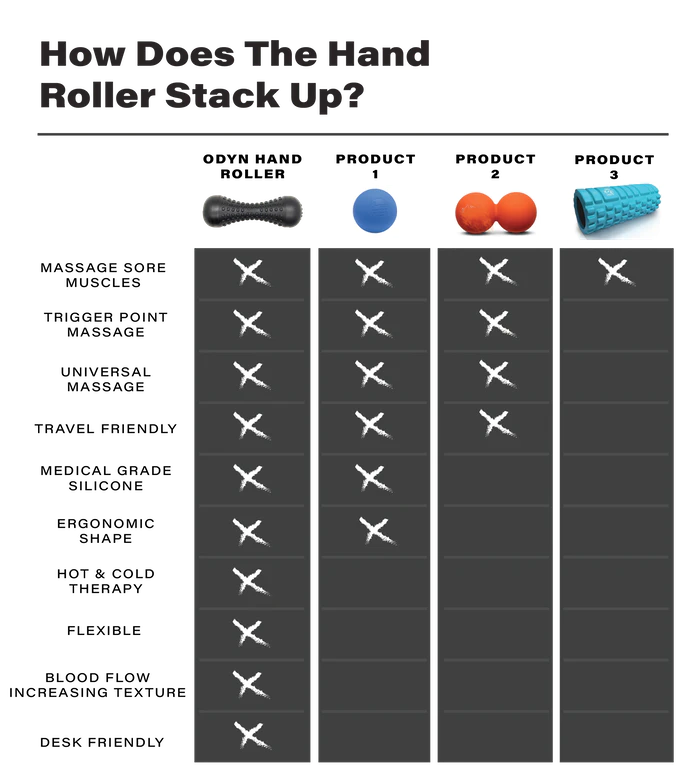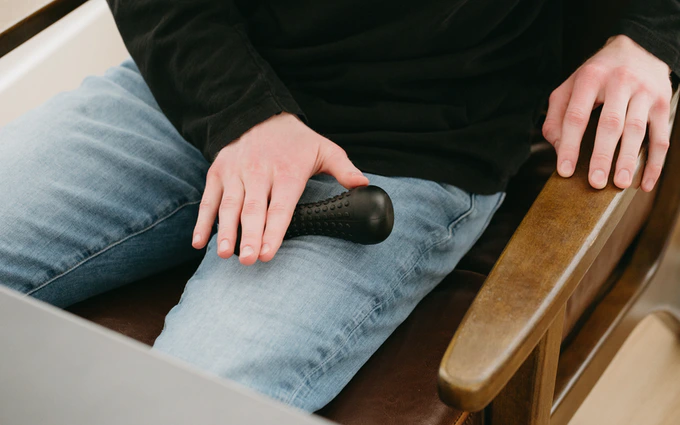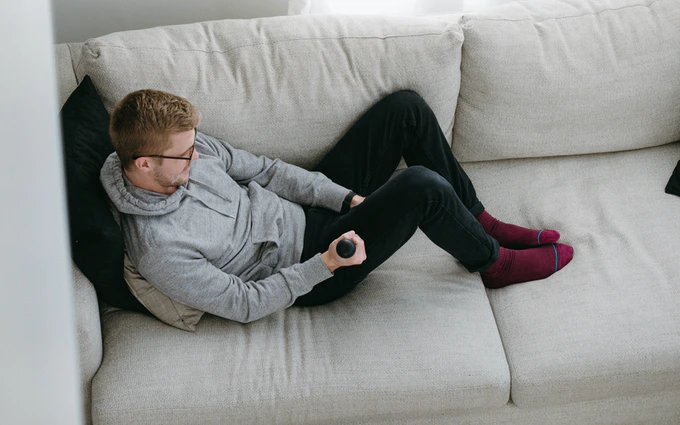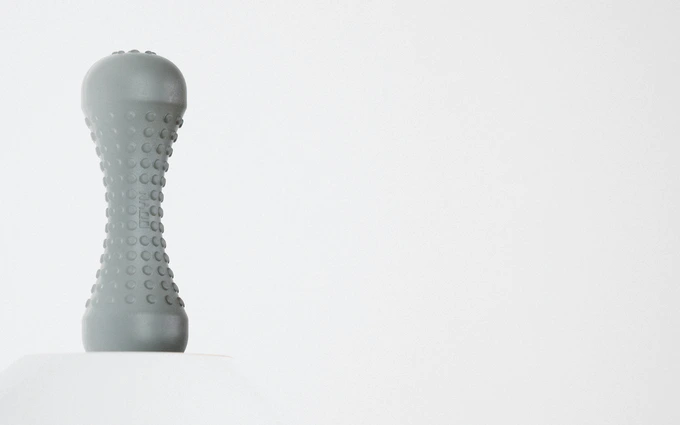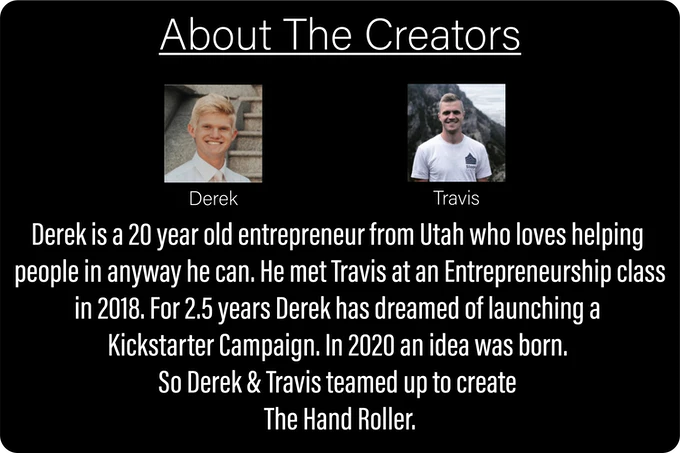 Timeline:
We have partnered with the best of the best to help produce this product and bring it to life. We expect to be able to ship you your Hand Roller by August of 2021.
Risks and challenges
ODYN does not claim that the use of The Hand Roller can diagnose, cure, treat, or prevent an illness or condition. If you use this product and experience pain, discomfort or difficulty, stop use immediately. ODYN is not liable if any injury occurs while using The Hand Roller. There are always uncertainties when manufacturing a product. Unexpected disasters, delays, weather, and other problems might arise, but we promise that we will do our best to deliver. We have great relations with our manufacture. They are efficient and reliable and only do high quality work. The biggest risk at this point is delayed delivery times due to COVID-19. We have planned for unexpected delays in our timeline and promise to deliver the product to you. At ODYN we don't tolerate any shortcomings in our product.
THANK YOU!!
Long-lasting design
The Hand Roller is made of the highest quality Medical Grade silicone that is guaranteed to last.
Sustainable materials
Our rollers are made of natural materials.
Environmentally friendly factories
Our Roller is non-toxic and perfectly safe to use.
Sustainable Distribution
We will try to make shipping and fulfillment as efficient and sustainable as possible.