The World's Most Versatile 6-in-1 BBQ Tool | The Roxon 6-in-1 BBQT is the only tool you are ever going to need when you fire up the grill!

The Roxon 6-in-1 BBQ Tool is a multi-purpose utensil that consists of a spatula, a fork, a set of tongs, a sharp knife, a wine opener, and a bottle opener. Now, when you store your barbecue away for the winter, you only need to store one tool – not six. Made from stainless steel with glass fiber handles and weighing just 526 g (1.1 Pound), this is an efficient, stylish tool perfect for any and all grill masters!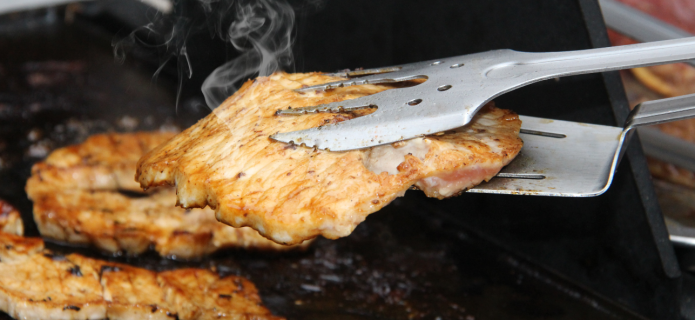 When you whip out the grill and get ready for a good old-fashioned cook-out, you want to know that you are prepared. You take the time to pick out all the right meats and vegetables, you get a whole fridge full of drinks ready, and you call up all your favorite people. This is no joke: you put serious time and energy into your barbecues. Of course, another part of being prepared (perhaps the most important part) is getting together all the tools that you need. Until now, that has not been easy, because each tool has come individually. With the Roxon 6-in-1 BBQ Tool, though, everything is about to changes.


What Your Roxon BBQ Tool Can Do?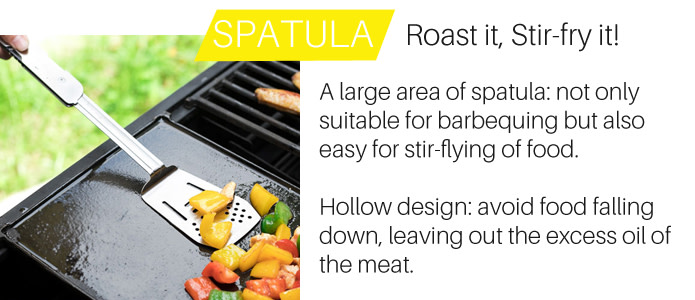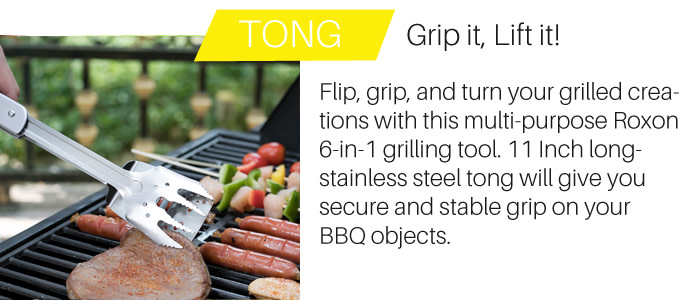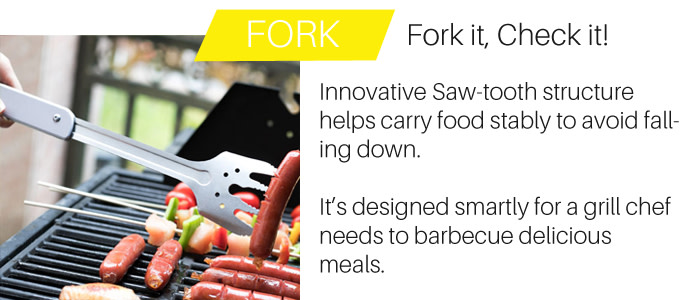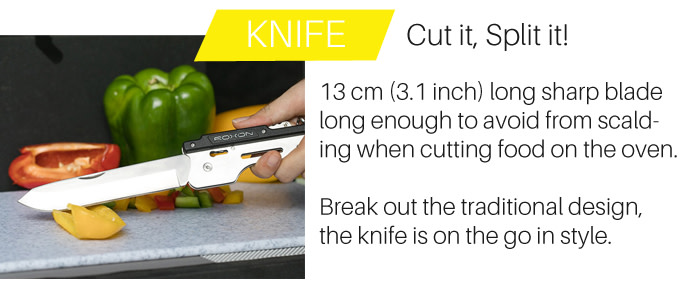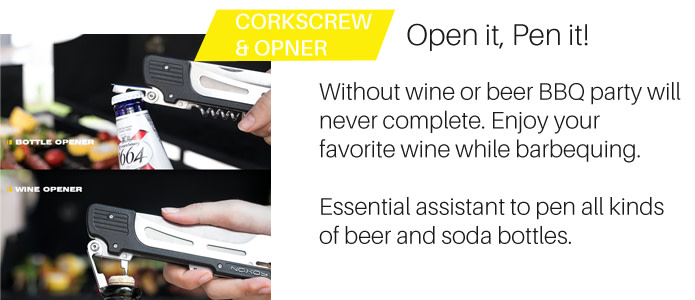 Experience new grilling experience at home, garden or anywhere.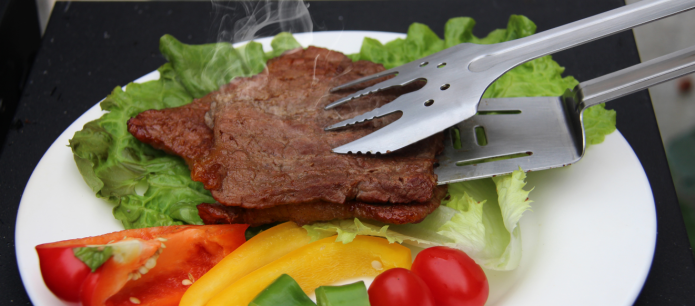 Right now, we have come to you, Indiegogo, for help raising the funds that we need to manufacture, market, and distribute the Roxon 6-in-1 BBQ Tool on a global scale. We know that this is a tool people everywhere will find useful, and we are excited to get it out onto the market. To show our appreciation for your generous support, we are offering the Roxon 6-in-1 BBQ Tool at a significant discount through this campaign, and if you order multiple units, we are offering even bigger discounts!
Roxon In Media

Type:                           BBQ Utensil, BBQ Multi-Tool
Brand Name:           Action
Model Number:       Roxon
Tool Type:                 Tool Sets
Material:                     Metal, 430 ss, 2Cr13, 3Cr13, Aluminium alloy, PP+ glass fiber
Metal Type:                Stainless Steel
Feature:                       Easily Cleaned, Heat Resistance
Application:                Home, Garden, Outdoor, Camping
Function:                     Grill fork, spatula, tong, sharp knife, bottle opener, wine opener
Closed Size:                28.2×6.9×3.0cm
Fork Length:               23.3cm (9.2″)
Spatula Length:         25.9cm (10.2″)
Knife Length:              12.95cm (5.1″)
Weight:                         526.6g

Experience new grilling experience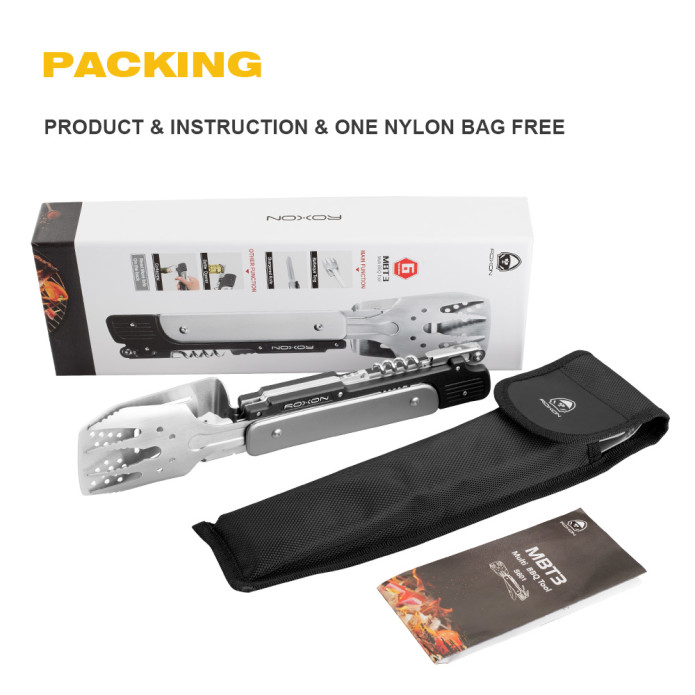 Manufacturing is an industry in which you need to know that you can trust your partners. We intend to be extremely diligent as we choose our manufacturing partners, but if we do hit any delays in our production schedule, we will be sure to keep all our contributors apprised!
Other Ways You Can Help
Beyond contributing some amount of money to our campaign, you can show your support for what we are doing by sharing our campaign link with all your friends and family. Instagram, Facebook, and Twitter are all outstanding platforms for spreading the word about an innovative product like the Roxon 6-in-1 BBQ Tool. We appreciate all contributions, monetary and non-monetary alike, and we thank you for your time!
Upgrade your barbecue utensils