Tillchecker. Here's your change. | Help bag your savings on groceries and help others save time, money and mileage with Tillchecker™.
Tillchecker™
Get more from your grocery dollars and save time, hassle and the environment at the same time!
Created by a third generation grocer who understands the shopping pains we all feel
Test launched in Canada and now ready to start passing savings on to Houstonians.
We need $100,000 to get started in Texas and your contribution will help us:
Launch Tillchecker™s iPhone App in the U.S.
Create the Tillchecker™ Android App
Create an easier to use and localized Tillchecker™ website 
Enroll 10,000 new Southwest Houston members
List current prices for thousands of products in hundreds of SW Houston stores
Create contests to make finding the best deals fun and rewarding
Offer crowd sourcing rewards and prizes to Tillchecker™ members
Get Tillchecker™ ready to launch across all of Texas this year
Launch this year in the State and City that makes the most campaign contributions
Help Tillchecker™ members save money on groceries
Help Tillchecker™ members save driving time and time wasted waiting at checkouts
When you join our campaign by making a contribution you will
receive a fun and amazing PERK, at least we think it is!
become a full Lifetime Tillchecker™ Member
help Tillchecker™ members save millions of dollars on groceries
help Tillchecker™ members waste less gas driving and save millions of dollars more
help us add new features, like where to find the best local produce
and even help the environment
join the Tillchecker™ community, here's your change! 
Our Great Perks: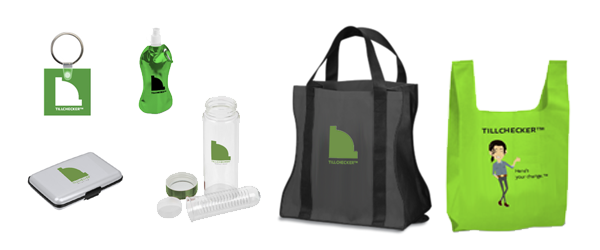 Risks & Challenges
To pull this together we need enough money, good people and growing member support, and even though success is never guaranteed, our team has a proven track record of delivering affordable game changing solutions.
Other Ways You Can Help
Our campaign isn't just about the money. It is about community. It is about sharing the best ways for everyone to save money, time, mileage and hassle when they go shopping.
We know that many people are just getting by and may not be able to contribute money, and those will be the members that Tillchecker™ can help the most. Whether you can send us money or just want to help by joining, please use the Indiegogo Share tools to go to our site, register as a new Member, and click on the Share buttons to help deliver our message and Tillchecker™ savings to everyone you know.
Every member counts, every penny counts and we thank you for your support.