Tinted : On-Demand Paint Color Advice Package | We instantly provide professional paint color selections and ship large color samples to your home

End the Pain of Picking Paint Colors
The average homeowner spends over 3 months choosing a paint color! Our product saves you time, money and the hassle associated with picking the perfect color for your home. We aim to provide valuable interior design advice to do-it-yourselfers and homeowners looking for convenience.
What people say about Tinted…
"I had bought over 12 samples and painted areas of my room prior to having the Home Color Package consult. I could not even pick ONE color that I liked. I purchased the paint color suggested in the package and it was PERFECT."
– Early Customer
"I received my tinted package today and was super excited and just ripped it open" @Saradolll

Why Tinted?



How Tinted Works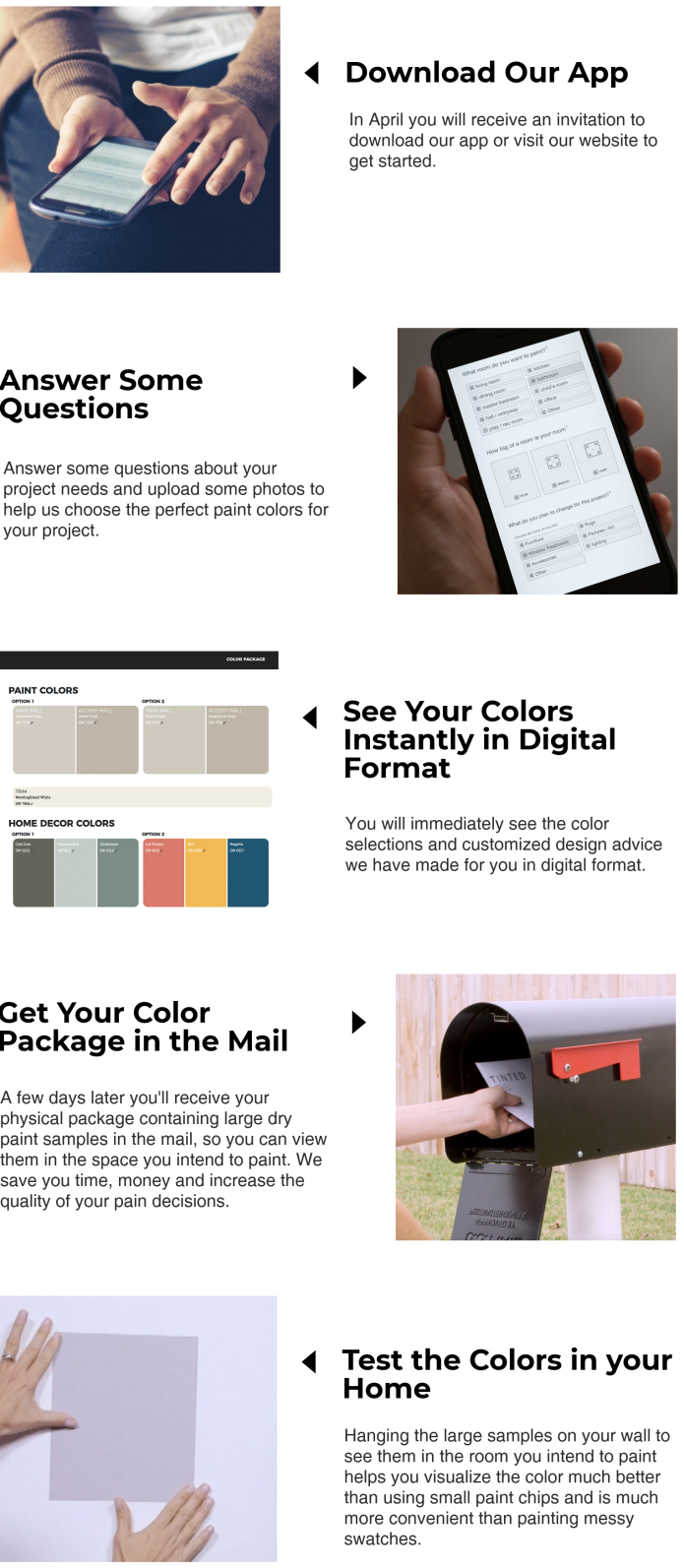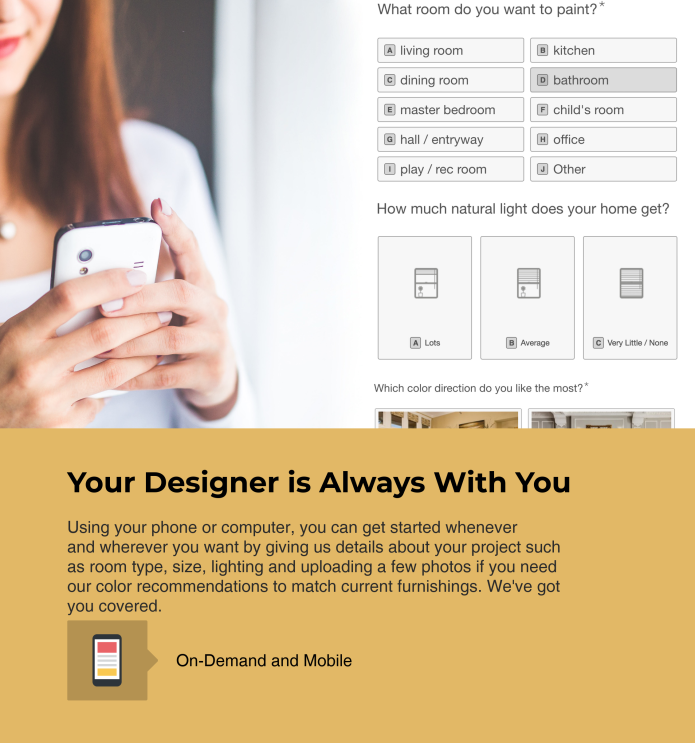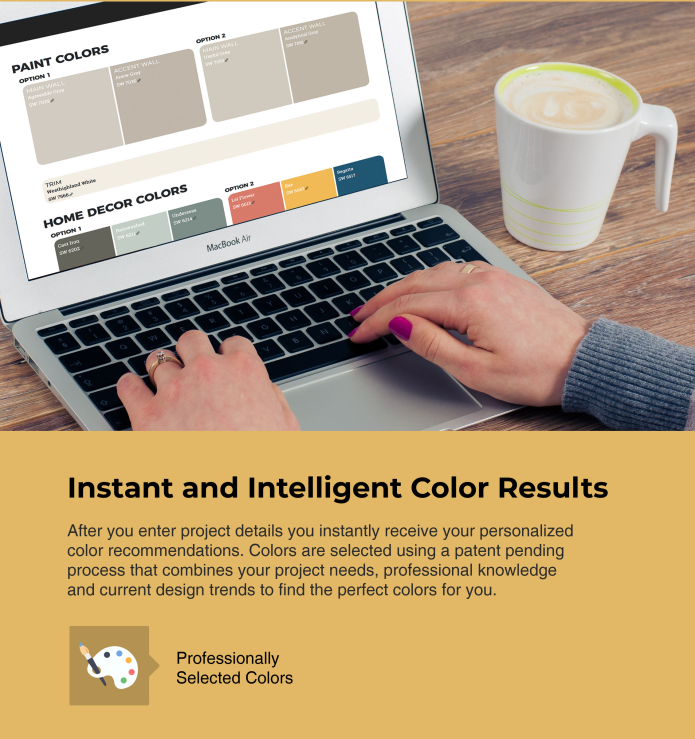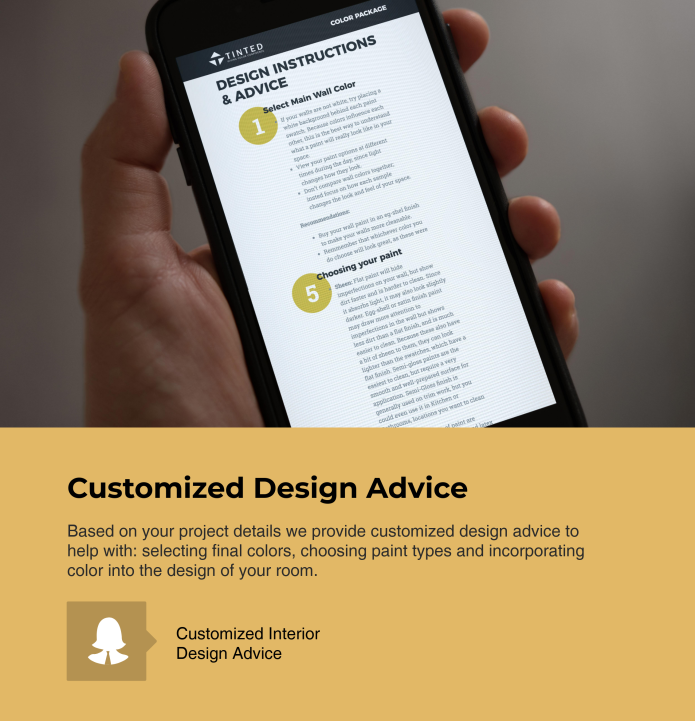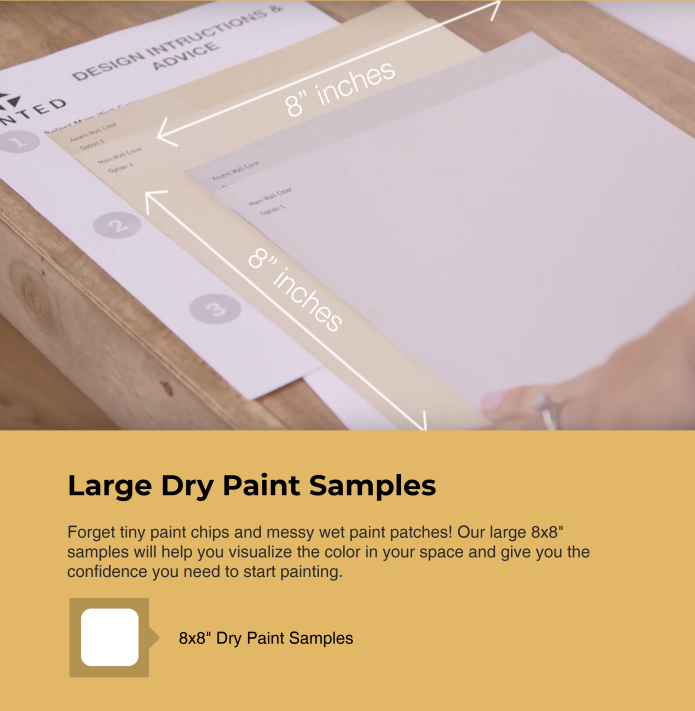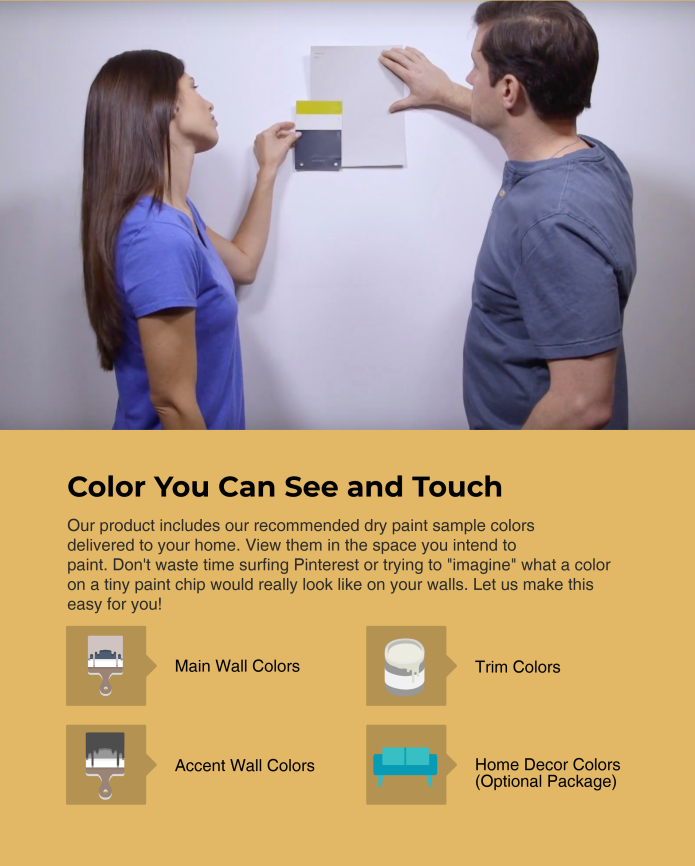 Add on Perk
Home Decor Colors
We can help with more than just paint! Our tool can select the perfect coordinating colors for your furniture, rugs, drapery, pillows, accessories, and more.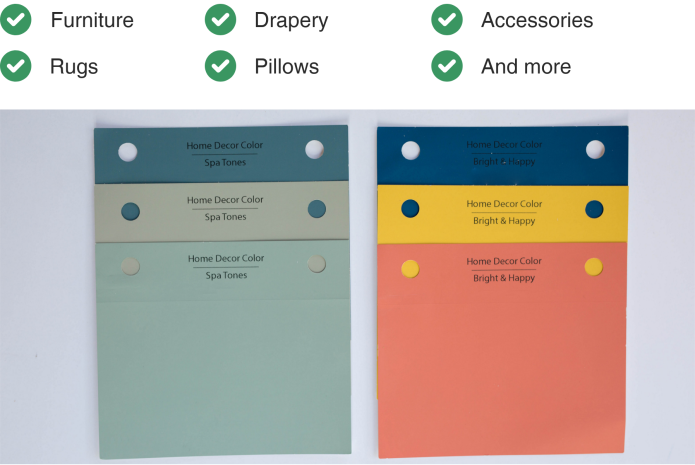 3X Stretch Goal
Peal and Stick Paint Samples
If we can reach 3 times our funding goal we will be able to replace our paint sheets with peel and stick adhesive stickers. This feature should be available in the future when our operations have scaled to higher volumes.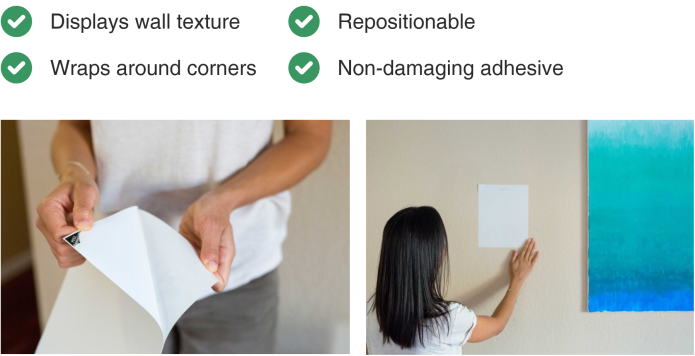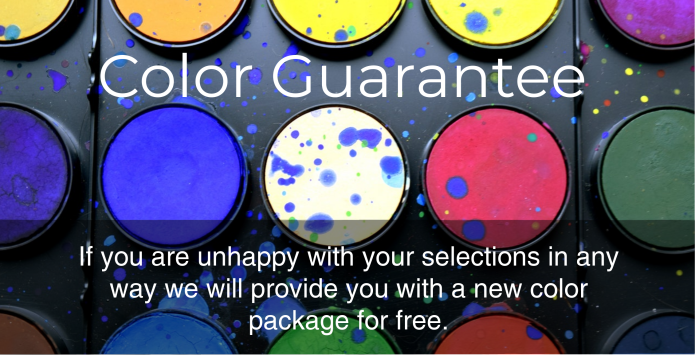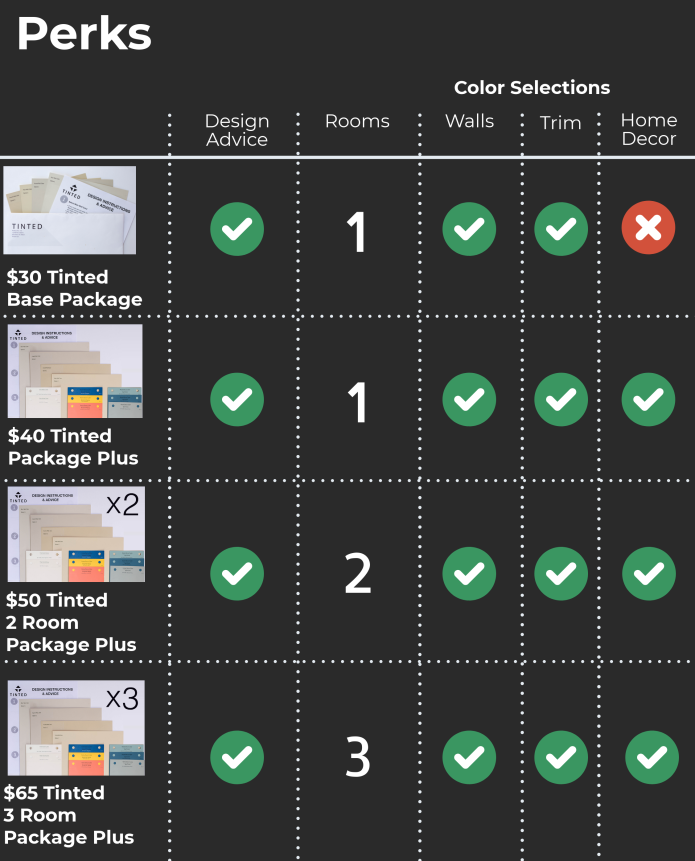 Awards and Partners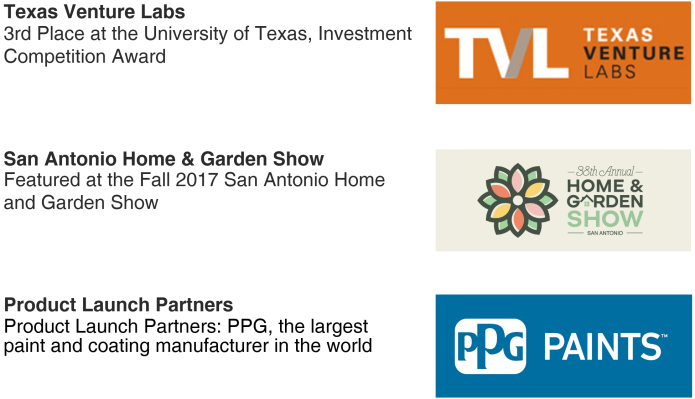 What people say about Tinted…
"I had bought over 12 samples and painted areas of my room prior to having the Home Color Package consult. I could not even pick ONE color that I liked. I purchased the paint color suggested in the package and it was PERFECT."
– Early Customer
"I received my tinted package today and was super excited and just ripped it open" @Saradolll