Toffee Club Street Seating in Portland, Oregon | Outdoor gathering place for the Portland community to enjoy sun-filled days and warm summer nights.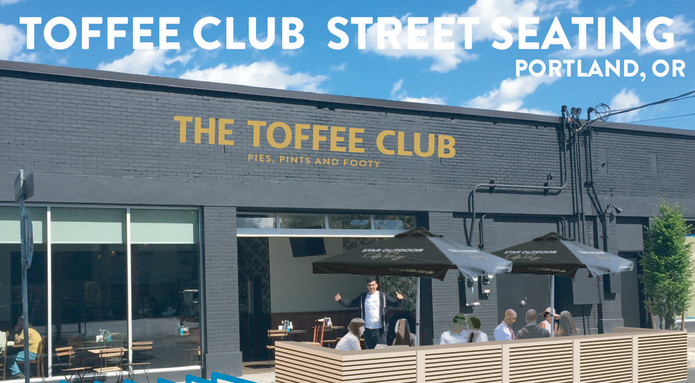 Picture yourself in the summer Portland sun with a pie and a pint! Or an evening of fun with friends or family, into a long Portland summer evening. 
The best of British pub culture combined with a passion for the beautiful game is what you'll find at The Toffee Club, a pub dedicated to good times in Portland, Oregon. Whether you're here to enjoy soccer and international football, meet with friends and family, take part in a pub quiz or just enjoy some amazing British pub food and drinks, all are welcome at the Toffee Club.
Owners Niki, Jack, and Pete had a dream. What if they could create the feel of a British community pub in their adopted and much-loved city of Portland, Oregon?  For the past three years, the dream has become a reality. The pub has become their home and in turn a place for all. 
Creating a neighborhood pub means taking an interest in our surroundings. We love the Lower Hawthorne and Portland community and our goal is to build a street seating structure right outside the pub that can accommodate our regulars and visitors. We know that people love to watch soccer in the pub, but we also know that having a space that is just for food, drinks and great conversation is a true bonus to the pub experience. 
Our Street Seating Goal: Create more space to relax and take time for yourself, have fun with friends, enjoy family gatherings and celebrate the important moments in life, all in an outdoor setting. 
The Street Seating Structure 
Street seating is a popular way to increase outdoor seating space. The structure will enhance our neighborhood as a destination and increases interest in the community.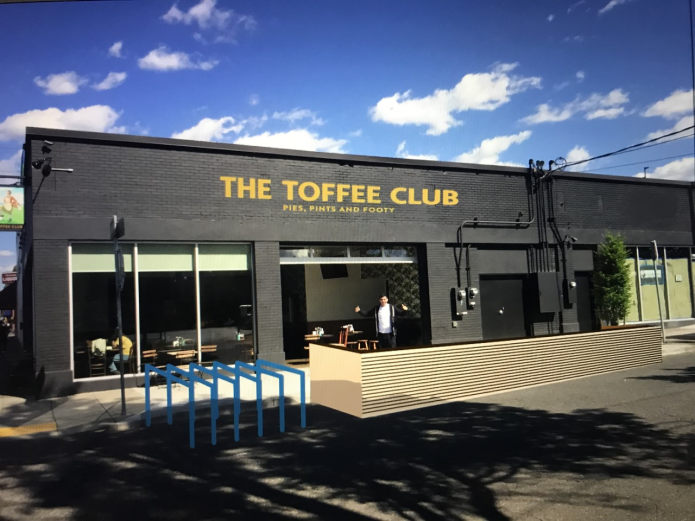 The 20 by 6 foot wooden structure will be hand built by master craftsman Ryan Magor out of cedar wood. Ryan notes, "I love building with cedar. It smells great and it's local. With the right stain and maintenance, it can last for over 30 years."  
The Street Seating structure is built on the street itself, next to the sidewalk and seats up to 20 people. We will work closely with Ryan to make sure that safety, graffiti prevention, maintenance and proper wood care is regularly maintained. All required safety features will be in place as will bike racks on the Hawthorne side of the structure. These can be seen in the image. 
There will be full food and drink service from the pub.  
Here is Ryan with coworker Nico on another project for the Toffee Club family. Ryan was the construction manager for our Toffee Club bar. The concrete pour is the first part of the project and will start soon.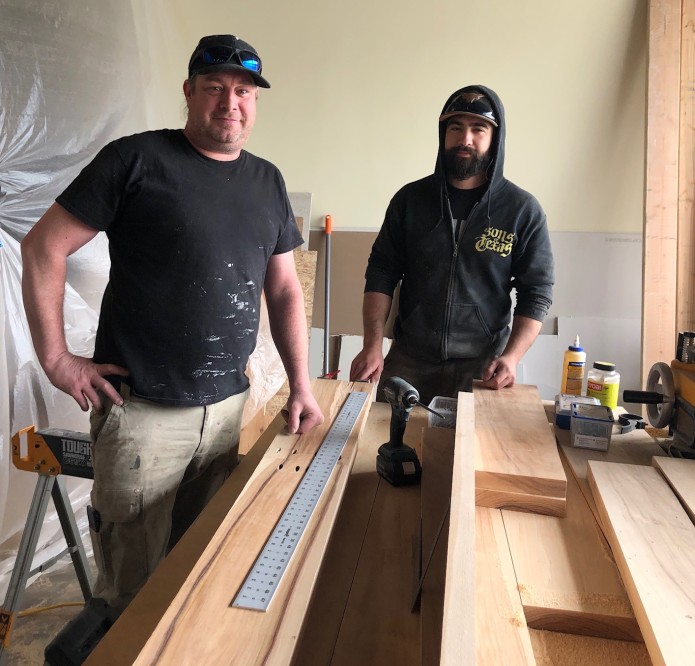 Our FAQ answers all of the specifics regarding the street seating including building materials, the building process, safety for customers and how the street seating can be used year round.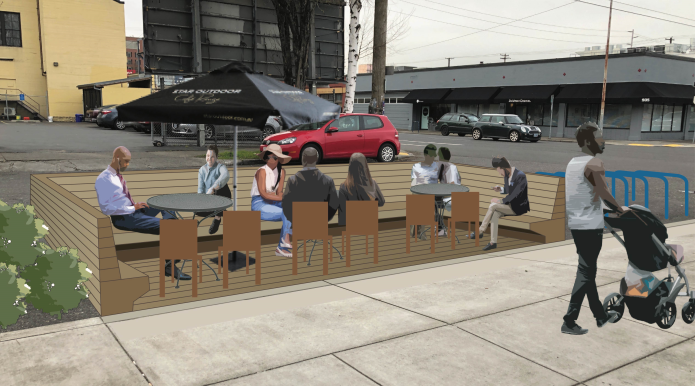 Let's Talk Money
When permits, sidewalk leveling, building costs, a truly fair wage for our team and all of the essentials are included, the cost to build the basic street seating is $30,000.  
Our goal is to meet this cost and then add stretch goals to create lighting and improve the atmosphere for an exciting Portland community space.  As with everything we do, we will keep you posted on how we use the money and how you can be more involved once the project is started.  Whether you are new to Portland, want to visit or have lived here for years, we will create a space where you always feel welcome and comfortable. 
This is the spirit of the Toffee Club. 
Our Partnership with Street Soccer USA: Giving Back to the Community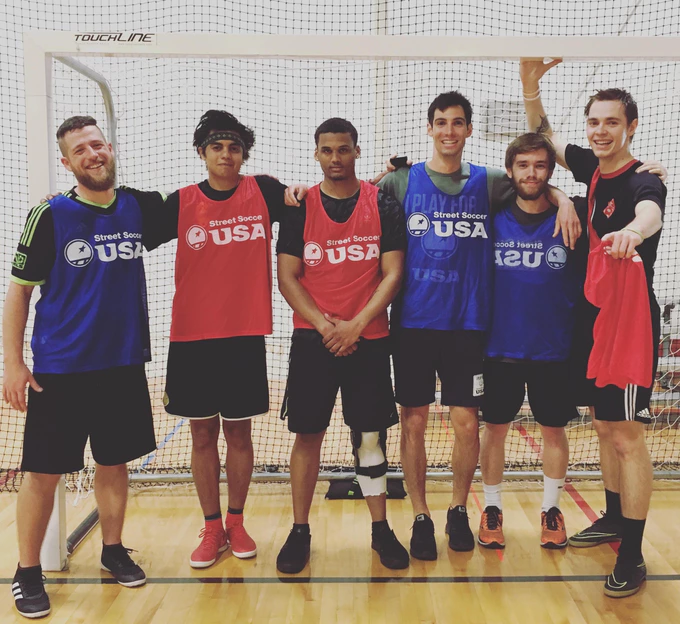 Homelessness is one of the biggest challenges in Portland, Oregon.  We see it and feel it every day. What can we do? Our answer is to work with an organization that has a proven plan.  Our long term partnership with Street Soccer PDX, a branch of Street Soccer USA allows us to use a portion of your contribution from Street Soccer specific donations to do something about homelessness in Portland. 
Street Soccer USA brings soccer to homeless youth and adults through coaching and mentorship programs that work with local organizations to build confidence and team happiness in those who are struggling and need a way out of the poverty and life on the streets. Street Soccer USA works with the most vulnerable populations, men and women of all ages in homeless shelters and correctional facilities. Please look over our perks section to see how your support of street seating can also support the work of Street Soccer USA.  
Perks for Donating to the Street Seating Project
Can you believe the perks we have on this campaign?!  We are truly thankful to our Lower Hawthorne fellow businesses and others around Portland who generously donated their products and time to our street seating Indiegogo. Please give them a visit when you are next in the Lower Hawthorne area. Some of these prizes are a one time only chance, so make sure you pick the one you want and get in early! Please note that ALL people who donate to the project at any level will receive an invitation to our opening day party.
Every company in the image below generously donated a prize for our perk section! What an amazing Portland community we have.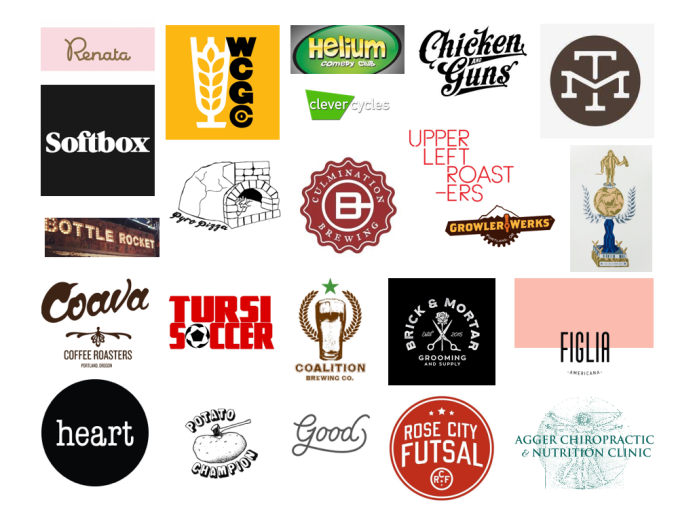 A Final Word from the Toffee Club
Portland is a community. Sitting together for a pie and a pint, quietly eating a delicious lunch of fish and chips or celebrating with friends and family creates happy memories, something we all need in life. We hope you will join us as we build our beautiful outdoor street seating space that welcomes everyone who visits or lives in our wonderful city of Portland, Oregon.