TOY, STOOL, SEAT for kids and home | Unique item that combines TOY, STOOL, SEAT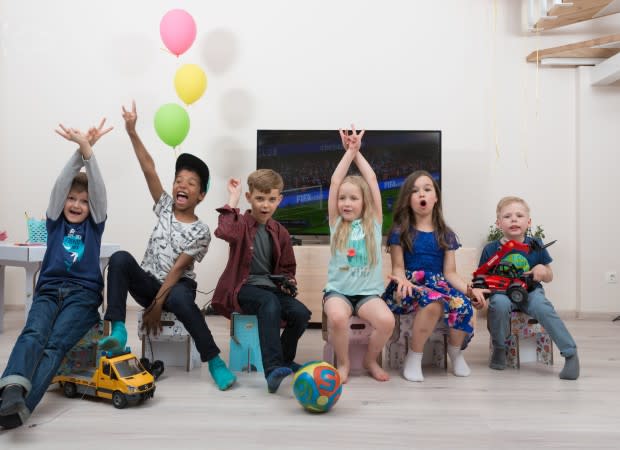 HERE COMES
ECOSTOOL, THE ECO-FRIENDLY FURNITURE FOR KIDS
ECOSTOOL IS NOW READY FOR MASS PRODUCTION!
We put the goal to collect the best things the modern production can offer and to create the unique ideas. So, we have turned it into reality for you!
"What is that, then?" you will ask. Believe!
Here you can see a unique item that combines toy, stool, stand, seat for a picnic and attractive décor. Despite the fact that ECOSTOOL was created for kids it can bear the adult weighing up to 150 kg. It is impressive, isn't it?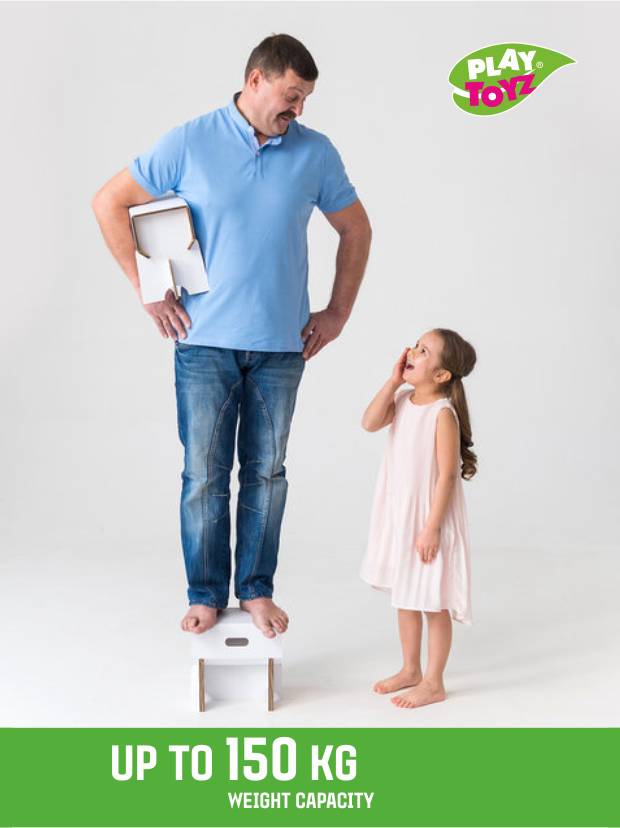 THERE IS MORE TO COME!
We would like to draw your attention that ECOSTOOL is made of special cardboard wood fiber material with water-resistant coating. The advantages are evident: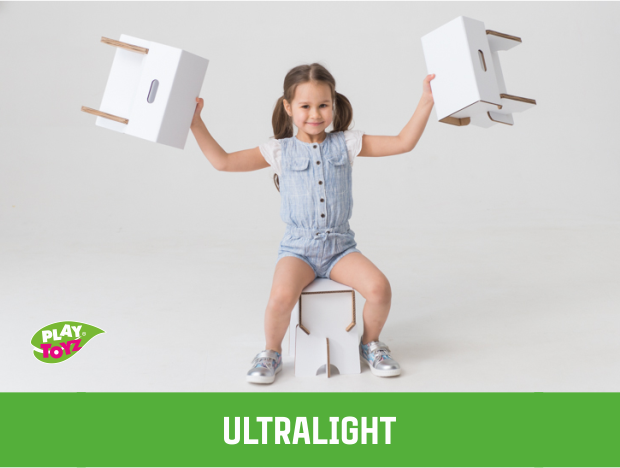 The material is much lighter than wood. ECOSTOOL weight is only 500 grams! A kid can move the stool by himself without damaging the floor and with impunity;
The assembling requires several minutes. Being assembled ECOSTOOL takes up minimum place. It can be easily placed in the wardrobe or in the corner of the room;
There is no contamination unlike the plastic furniture. Of course, the material is eco-friendly and hypoallergenic;
Fair value (compared to similar wooden and plastic products).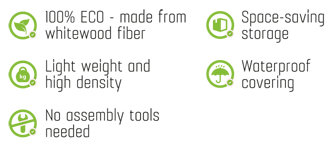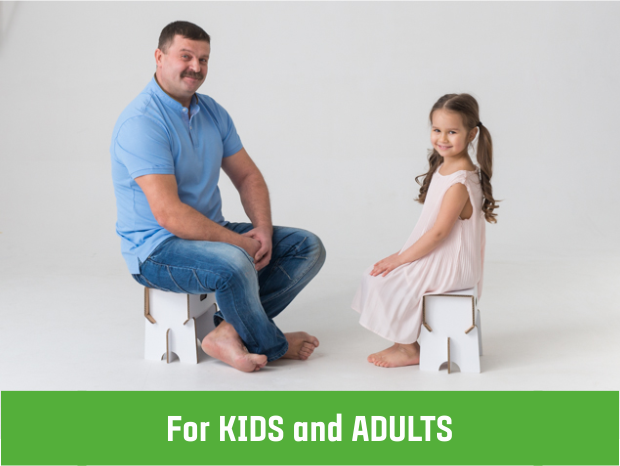 And the last, but not the least: just imagine how many forests can be saved if other producers switch to wood fiber even partially. Indeed, it is equal to wood in terms of quality and strength; however its consumption is one order less.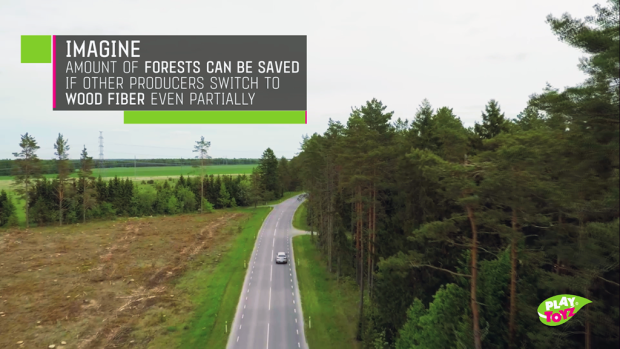 ECOSTOOL is developed and manufactured by PlayToyz, the company that has been developing toys in Estonia since 2015.
The goal of the project:
It is very important for us that the product is distributed throughout the world actively and attracts customers that can see other perspectives. It is also very important for us to save the forests and the environment. NOW From January 2018 ECOSTOOL is completely developed, tested, certified with EN71-1, EN71-2, EN71-3, EAC (other certification under process) and ready for the mass production. We are sure that every one of you will see the true value of our job and efforts we put into the project. Moreover, if we succeed we will expand the product range. So, you will see a lot of ECO furniture for kids and adults soon.
One of perks we offer is ECOSTOOL in combination with our PLAYHOUSE which is already popular product in our market.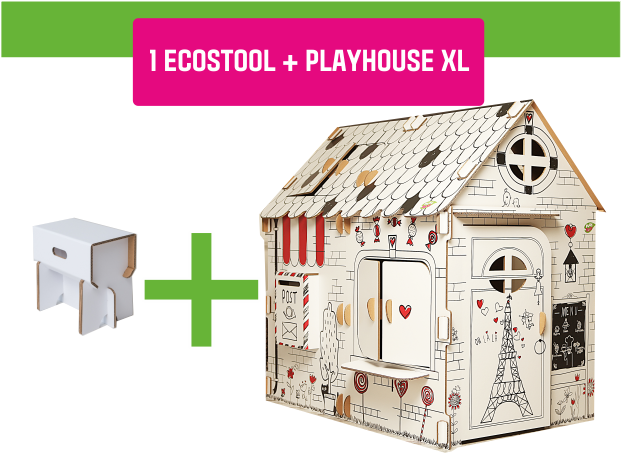 Who we are?
Our company Vipline Ltd. has a 12 years' experience in printing industry and production of illuminated signs, operating all over Europe since 2004. We registered our PlayToyz trademark in 2015 and our company is the author and manufacturer of all the products under PlayToyz brand name.
What we produce?
Toys and children's products made of special high-strength ecofriendly material – whitewood fiber (birch) (ultra strong cardboard material). PlayToyz and associated trademarks, trade dress and designs are owned by our company. PlayToyz offers you to buy our products at the best price. Our European sales are very active; moreover, our sales geography is increasing month-by-month.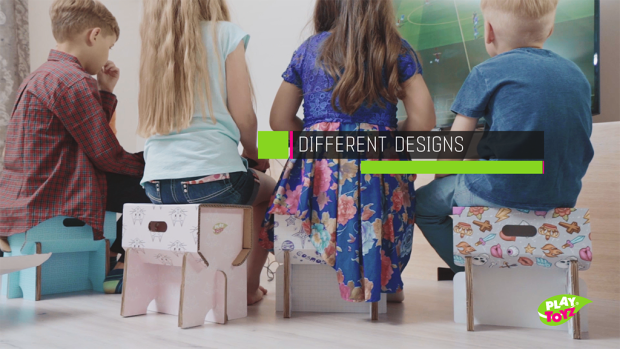 WE WILL NOT TALK STUFF AND NONSENSE!
When you receive your order you will see that you don't just buy original furniture for your kid, but you invest in the future life, the life without destroying the forests and without dangerous furniture or openly boring interior solutions.
Become the part of the society that values the surrounding world and wants to save it for our children. Choose eco-friendly furniture, choose ECOSTOOL!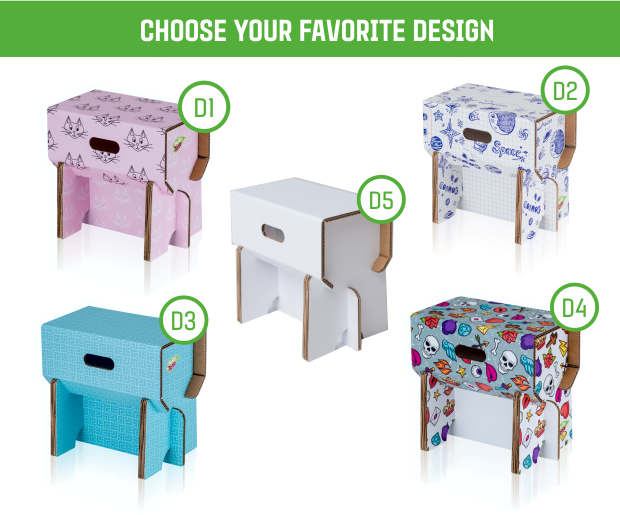 Choose 1 of 5 most popular designs 
The funds go to marketing needs and if we don't reach our entire goal, we will deliver you your order anyway, so you can enjoy our product! Ecostool is already producing now in small quantities every day.
Please help us to let more people know about our campaign, please share our campaign using Indiegogo share tools. Thank you!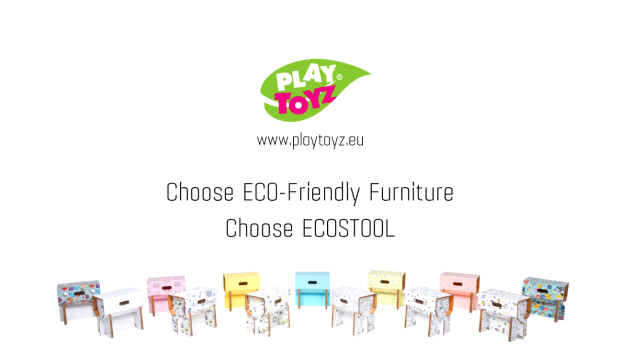 VAT AND TAXES
Products backed and sold inside the EU are covered with Estonian VAT and are subject to no further costs. Please be advised that products shipped outside EU could be subject to local VAT and Taxes. You have to check up with your local regulations in order to get information.
DISTRIBUTORS AND WHOLESALERS
If you are keen to distribute or buy ECOSTOOL in bulk, please get in touch with the team at [email protected] and we would be happy to discuss working with you.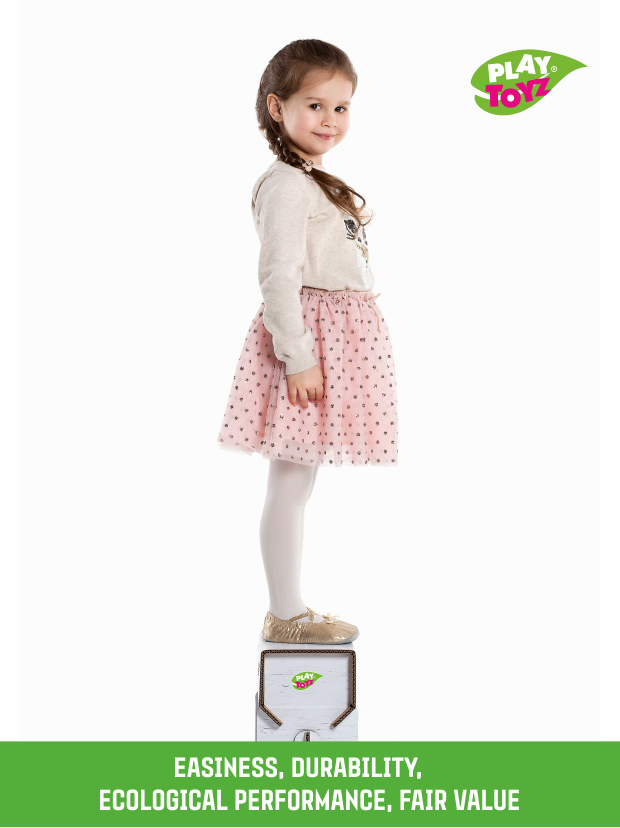 FAQ
Where is ECOSTOOL produced?  
ECOSTOOL is designed and produced in Estonia.
Where can you buy a ECOSTOOL?   
You can buy ECOSTOOL here on Indiegogo. Go to the Perk of your preference in the right hand column.  
What material is it made of?  
We use special 7,5mm wood fiber (of birch) carefully selected after multiple tests and tailored for this particular product (PlayToyz OEM ultra strong cardboard with woodfiber layers). There are no other similar materials in the market in this class.
Will there be more designs in the future?  
Yes, we are planning to introduce ECOSTOOL in a variety of designs.  
I accidentally chose the wrong design on ECOSTOOL, can I change it?  
Yes, write us an email and we will change your order.
When do you ship? 
We're starting to ship ECOSTOOL one month later after Indiego campaign end
How will ECOSTOOL be shipped?   
ECOSTOOL will be shipped in a bubble envelope or in a cardboard box with secure packaging inside to protect it (depends on perk).
Can I get a refund?  
For a refund please see following articles:
https://support.indiegogo.com/hc/en-us/articles… 
https://support.indiegogo.com/hc/en-us/articles… 
Can I be a reseller of ECOSTOOL?  
Yes, contact us on [email protected] and let's have a talk. 
Can I combine my purchases to save on shipping? 
Unfortunately not. The Indiegogo platform does not support this feature.  
If I have any further questions can I contact you?  
Write us an e-mail on: [email protected] we'll be happy to answer all your questions.  
FAQ regarding claiming perks 
https://support.indiegogo.com/hc/en-us/articles…