TRIDO – Next Generation Magnetic Construction Toy | One of a kind toy where all sides snap to each other & all shapes align themselves along the edges.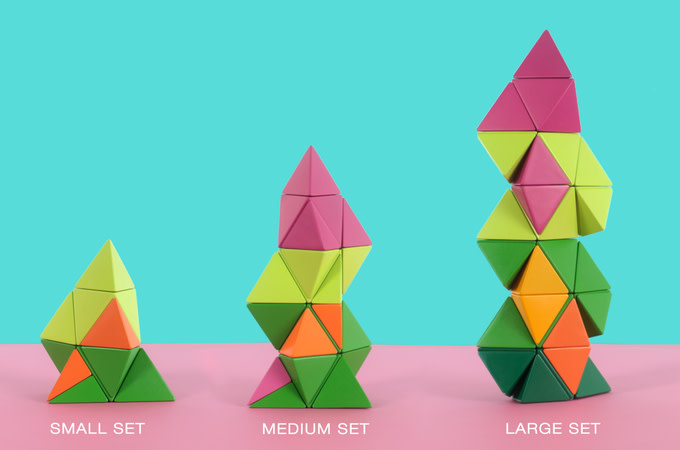 WHAT MAKES TRIDO® UNIQUE?
It comes down to these things:

Your imagination isn't limited, so why should your creations be?
For TridoⓇ we utilize multiple powerful neodymium magnets on each side of each shape.
TRIDO® IN THE MEDIA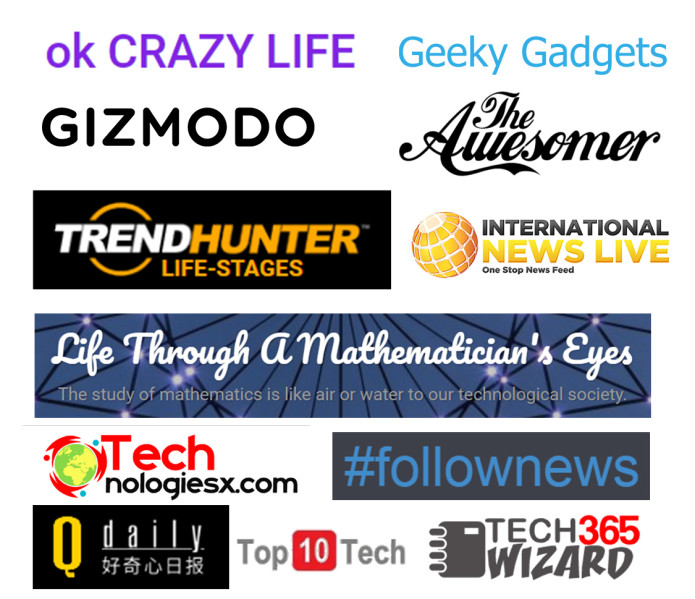 IS TRIDO® FOR CHILDREN OR ADULTS?

YES and YES! 
TRIDO is a toy for all ages, perfect for any number of uses, including fidgeting, relaxation, idea boosting, and playtime. You can play with TRIDO on your own or in a group, and you can even invent your own TRIDO uses. For example imagine playing magnetic Jenga with it!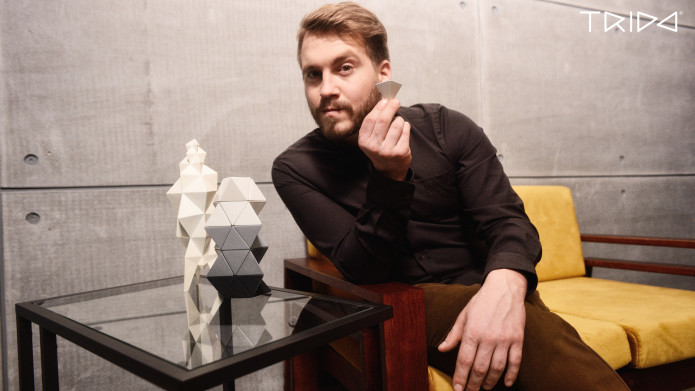 The play is not just essential for kids; it can be an important source of relaxation and stimulation for adults as well. Playing is a sure and fun way to fuel your imagination, creativity, problem-solving abilities, abstract thinking and emotional well-being.
TRIDO will unleash the world of 3D geometry right before your very eyes. 
Children can explore concepts in science, geometry and math, while they develop motor skills, reasoning, and dimensional and spatial thinking. But most importantly, they'll have fun while doing it.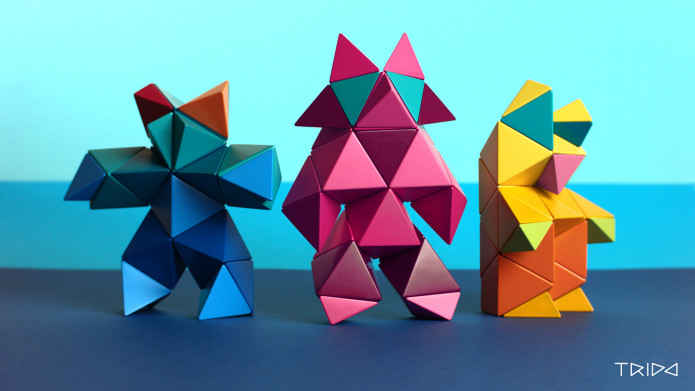 You can always find 
your own way to play with TRIDO
as we assume there are plenty of amusement things we haven't thought about.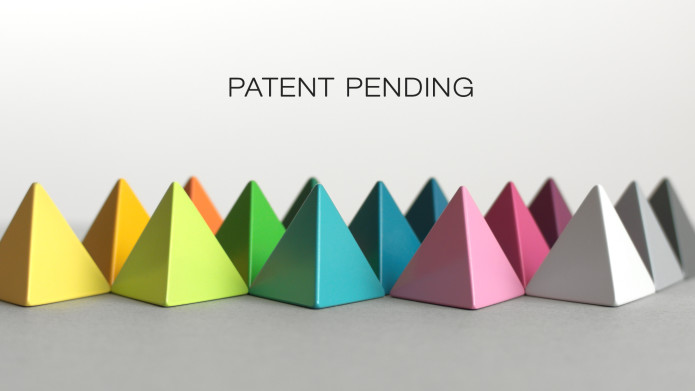 Creating stuff with TridoⓇ is easy and satisfying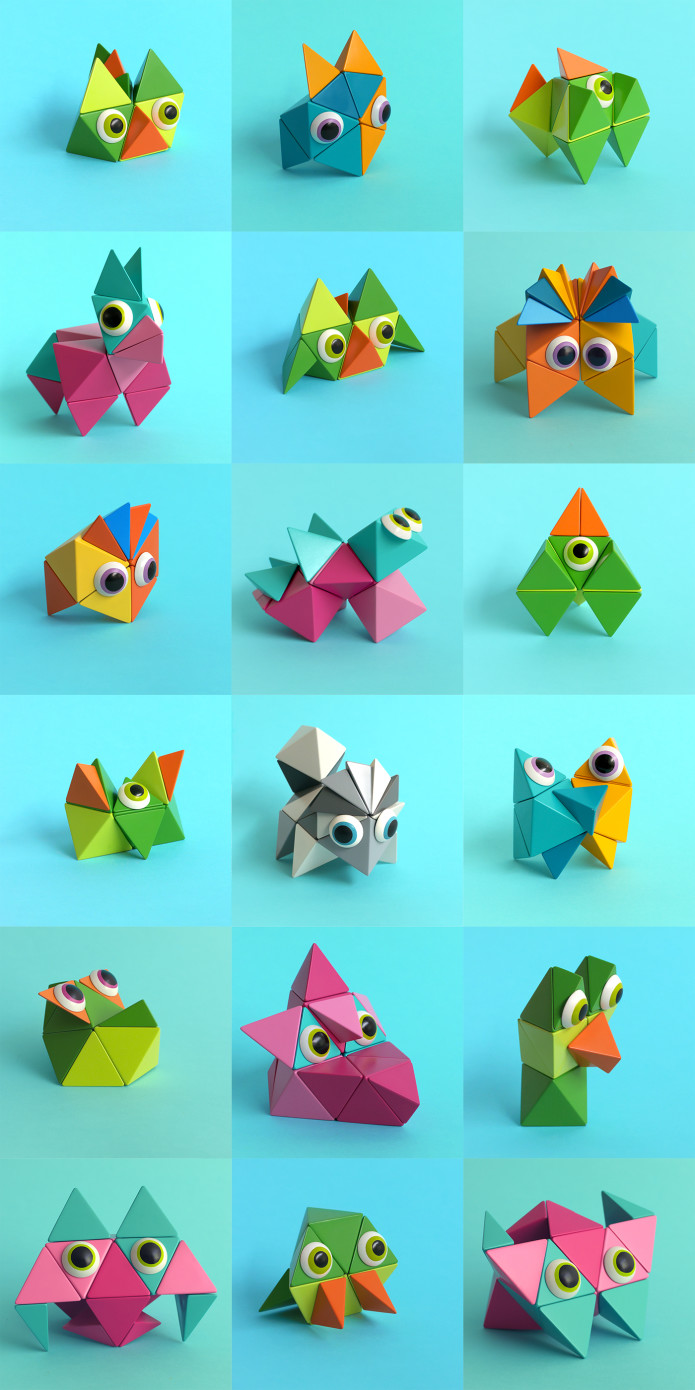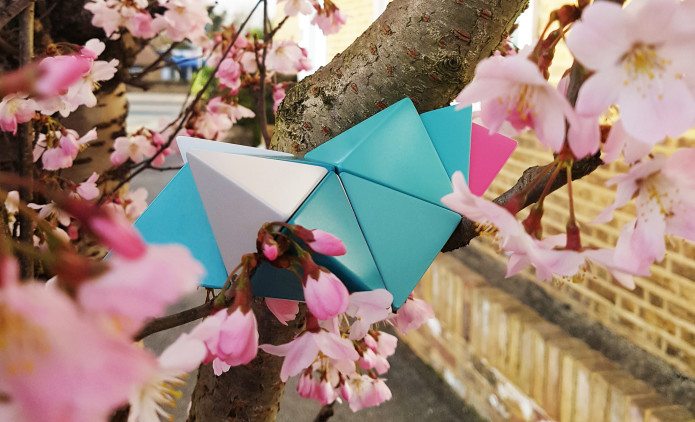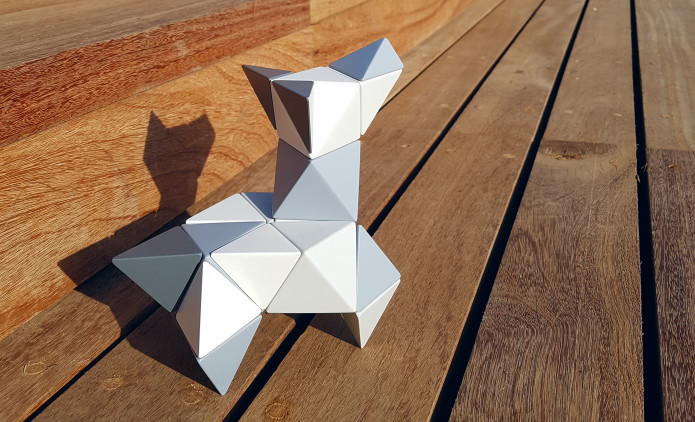 Put it in your room as an element of decoration.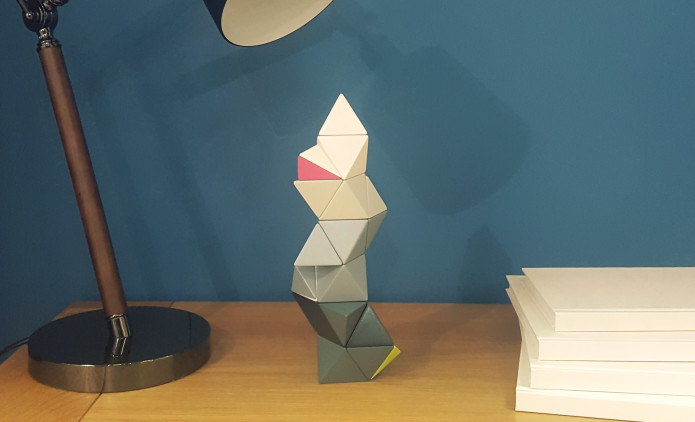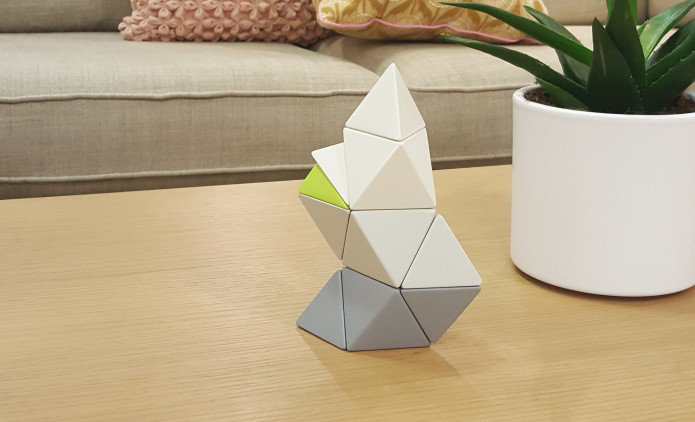 Have fun sticking it to some iron objects.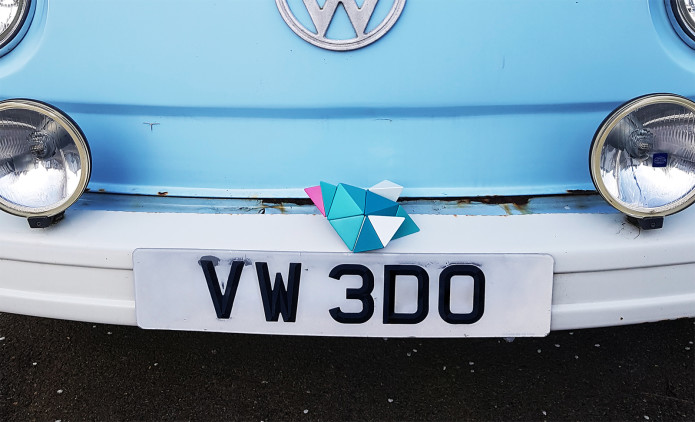 Or just get it with your coffee 🙂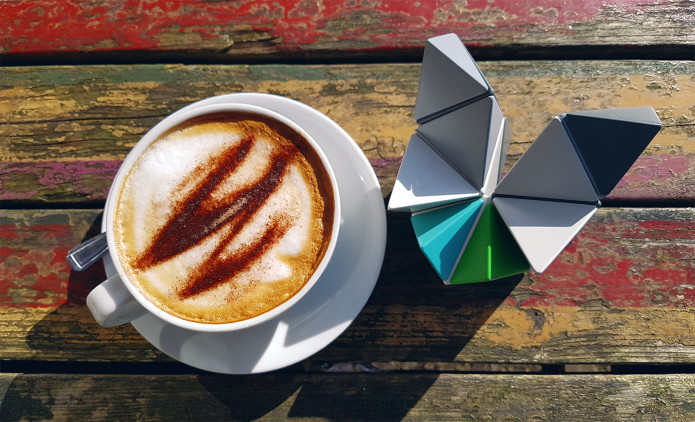 Anyone can create spectacular looking shapes with a few snaps and will simply have no time to get bored.
Half-Tetrahedron unlike other shapes has different faces and brings great diversity to TridoⓇ.
Having a stressful day and need a moment to relax or to do something with your hands? Keep a set of TRIDO with you.
We've paid special attention to choosing colours and balancing Octa/Tetra/Half-Tetra ratio to make sure that Trido is optimized for play. Small, Medium, Large.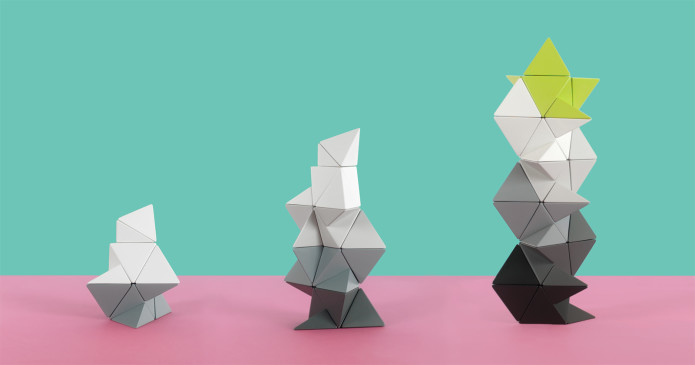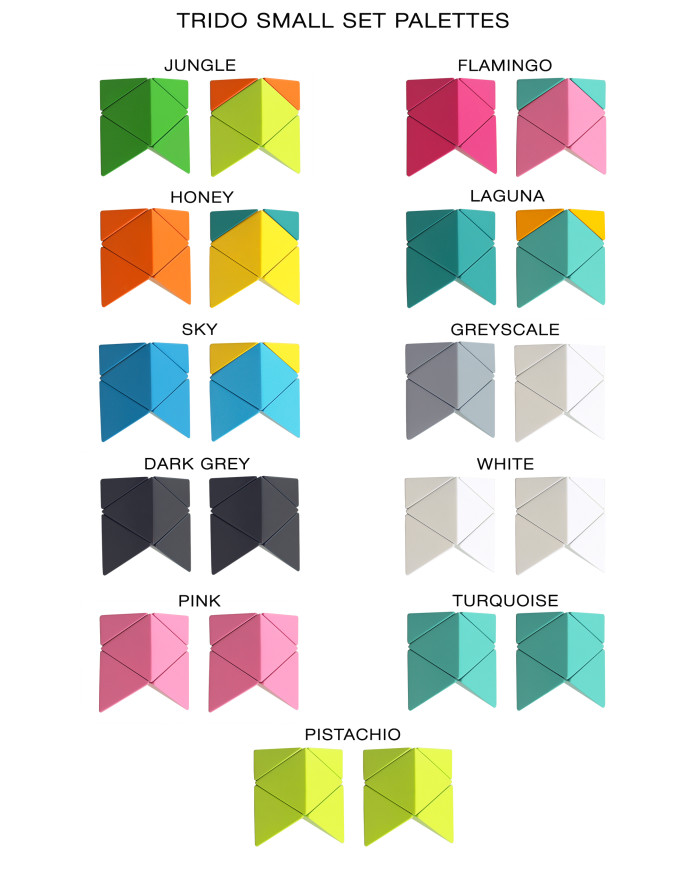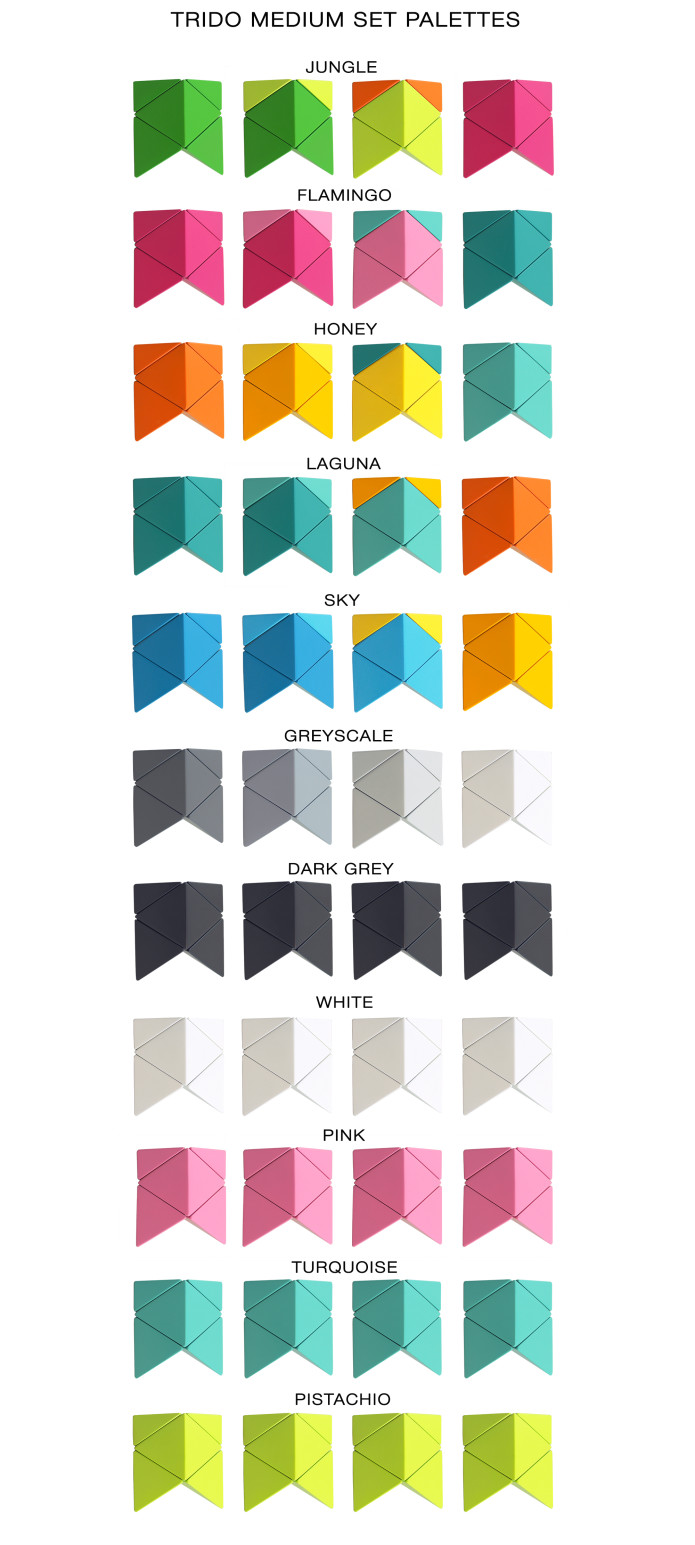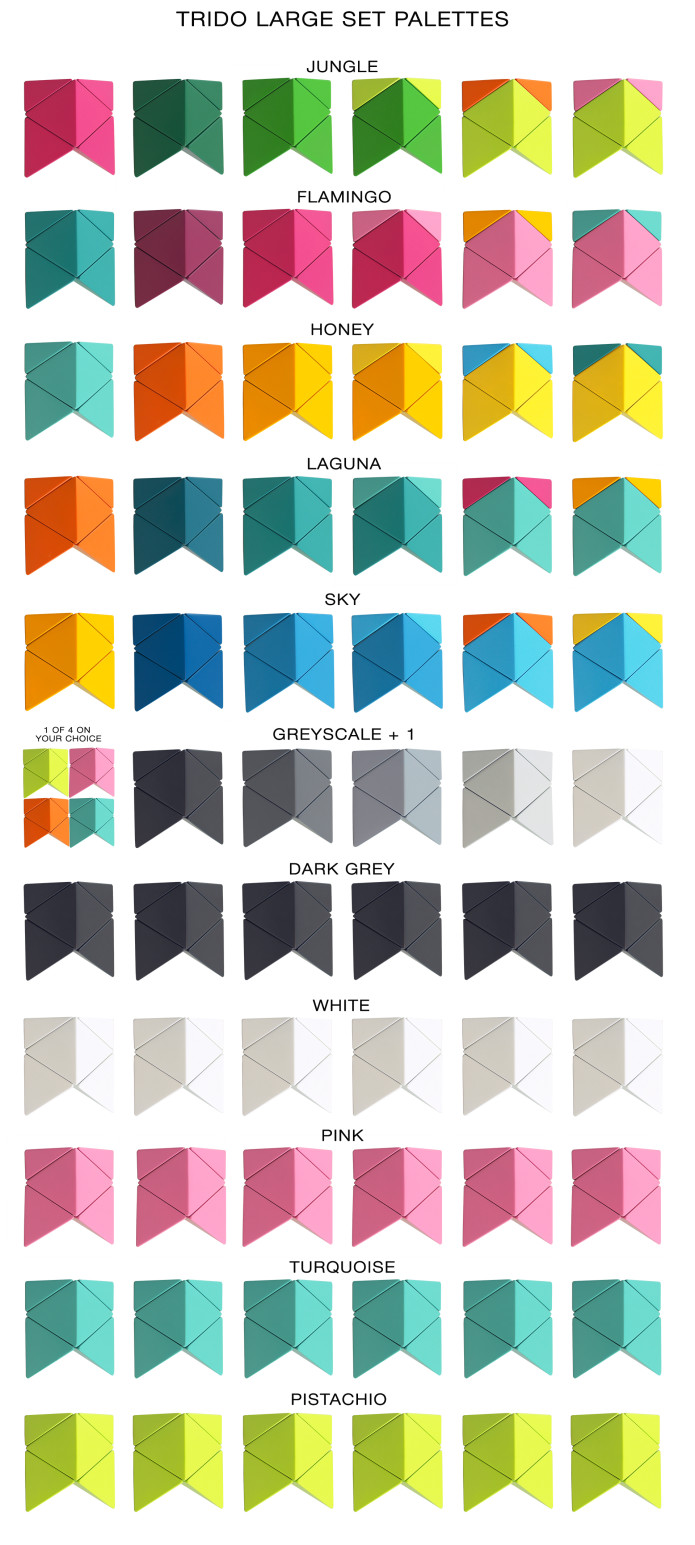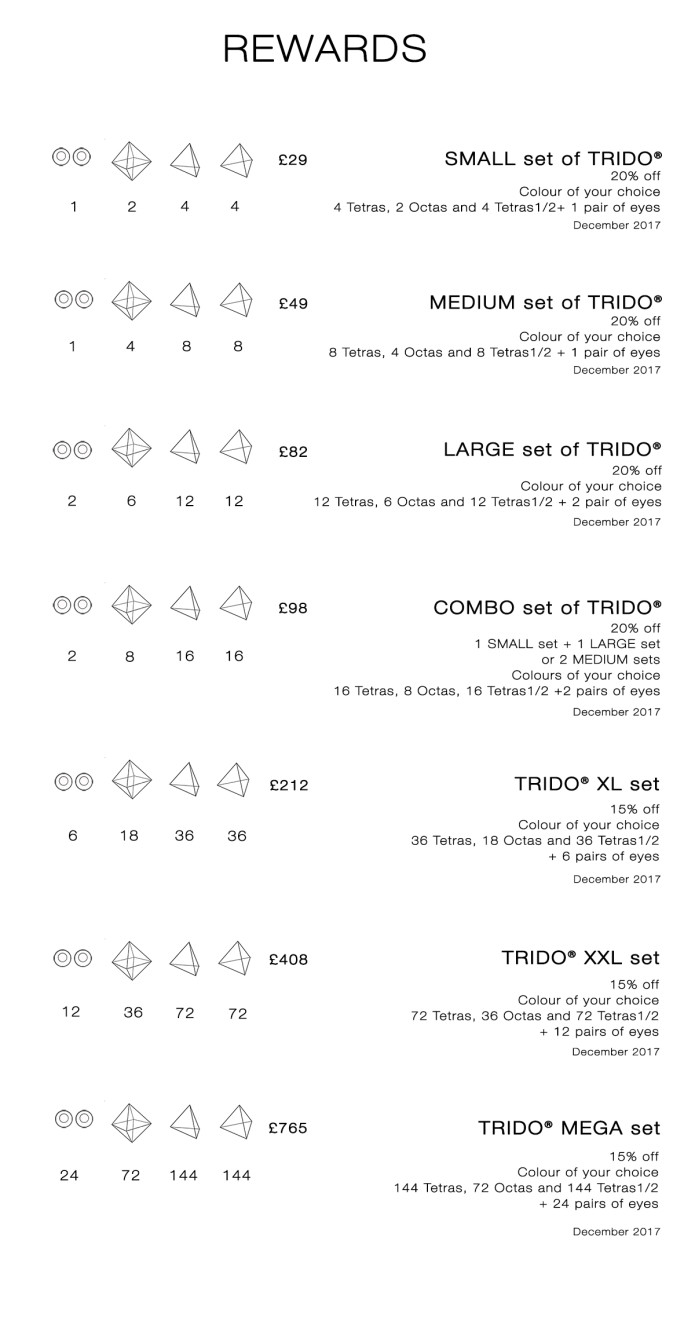 PLEASE SUPPORT US
We have come to you, for help raising £11000. This start-up capital will cover the costs of manufacturing TRIDO on a wider scale and then marketing and distributing our product. We want to take TRIDO on the road, introducing this toy at shows and conventions everywhere. In order to do so effectively, however, we need all the help we can get. 
Even if you cannot donate at this time, you can show your support by sharing this campaign with friends and family who might like some TRIDO of their very own.