U-Check-It: Wearable Stress Monitor | The world's first wearable to monitor stress hormones in real-time.
U-Check-It ™: Wearable Wellness Device

The U-Check-It™ is the world's first wearable gadget to monitor cortisol levels. Equipped with Electrodermal activity (EDA) sensor for mood monitoring, GPS tracking, sport and activity meter, sleep monitor and body temperature monitor. The U-Check-It™ carries a SIM card and is compatible with Android phones and iPhone. 
The U-Check-It™ is certified by Arrow, so you can trust that the technology is real!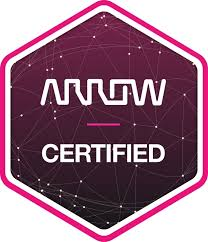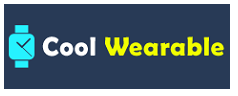 Why Measure Cortisol

The American Psychological Association stated that over 75 percent of adults experienced high stress levels in the previous month (American Psychological Association, 2017). In Great Britain, 28.3 billion Euros were spent in 2007 due to illnesses prompted by excessive stress, and the global figure stands at over 300 billion USD (National Institute for Health and Clinical Excellence). Chronic stress causes severe depression. The World Health Organization stated that depression afflicts over 250 million people in the world, but less than 25 percent receive effective treatment.
What is Cortisol ?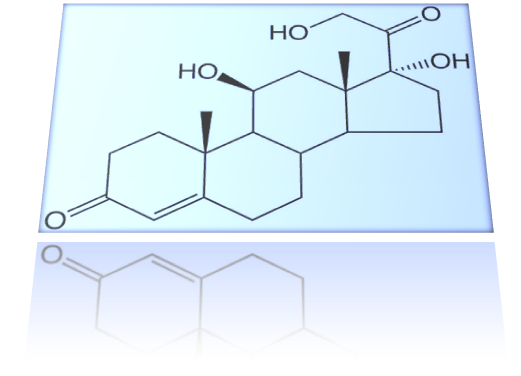 Cortisol, the end result of the hypothalamic-pituitary-adrenocortical (HPA) axis, is considered a potential key in understanding the connection between living a healthy life and managing stress. The HPA response during "fight or flight" allows humans  to maintain a balance during the onset of internal and external stress.  However, the continuous activation of the HPA system due to "chronic stress" and "poor stress management" leads to the development of allostatic load, or excessive wear on the body. Over activation of the HPA also causes irregular cortisol levels, which has been linked to cardiovascular disease, diabetes, obesity, and adrenal fatigue.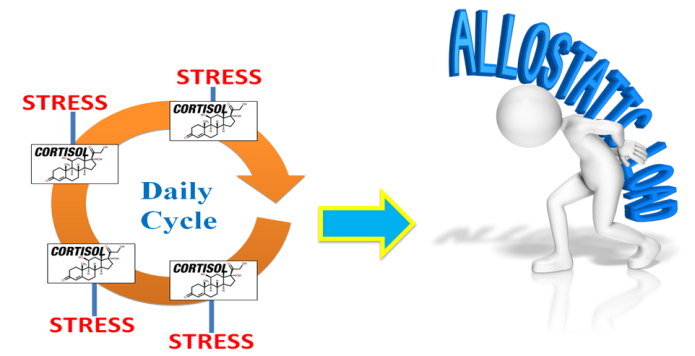 Introducing U-Check-It™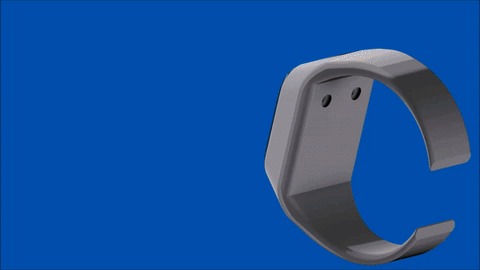 The U-Check-It™ is the world's first wearable gadget to monitor cortisol levels. The gadget offers features such as Electrodermal activity (EDA) sensor for mood monitoring, GPS tracker, sport and activity meter, sleep monitor and body temperature monitor. The U-Check-It™ carries a SIM card and is compatible with Android phones and iPhone.

The U-Check-It™ is ideal for stress management, extreme sports and Fitness, building emotional intelligence or EQ, and entertainment

Stress Management– The user can use the U-Check-It™ platform for stress management.  The platform will continually take measurements on the user's vitals and calibrate it for a stress number. The user can add notes at each interval to document experience, and build a cohesive stress journal.  The application can assist in developing intervention for stressful events. 


Extreme Sports/Games/Fitness– The user can use the U-Check-It ™ platform to measure their emotional state and vitals during their activities. By knowing cortisol levels, an individual may have a greater awareness of  adrenal exhaustion, which may cause excessive inflammation, and increase susceptibility to injury or illness. By using U-Check-It ™, active people may be able to improve performance and recovery time like professional athletes.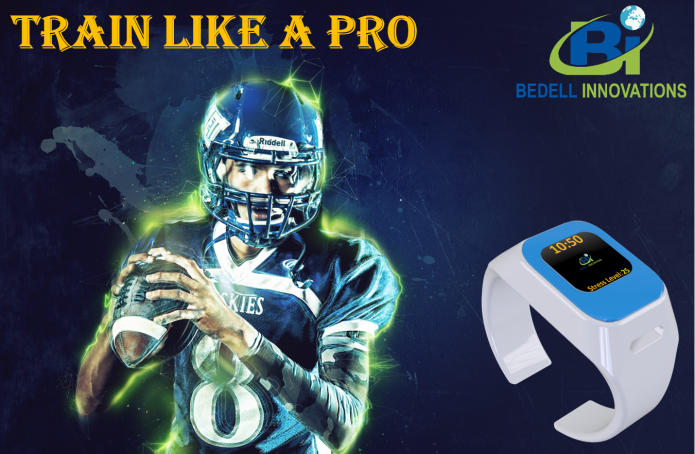 Build Emotional Intelligence (EQ) – The user can use the U-Check-It ™ platform to build valuable skills to improve their emotional intelligence. Due to neuroplasticity, or the ability for the brain to change, users may improve their reaction to stressful events through interactive gaming app and feedback. Did you know that over 90% of high achievers have a high EQ? In addition, having a higher EQ may reduce occupational stress, and improve decision making skills. On average, people with a higher EQ make more money annually than there lower EQ counterparts.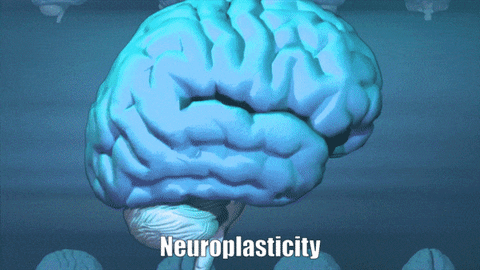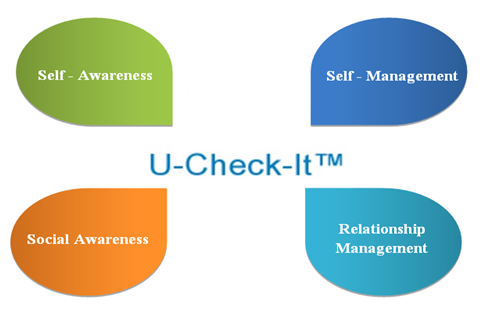 Entertainment/Market Research– The user can use the U-Check-It ™ platform for entertainment purposes.  The platform will be able to measure a user's vitals and physiological state during entertainment events (e.g. video games, movies, shopping, etc).  This data could be used to gauge overall satisfaction of consumer products and services.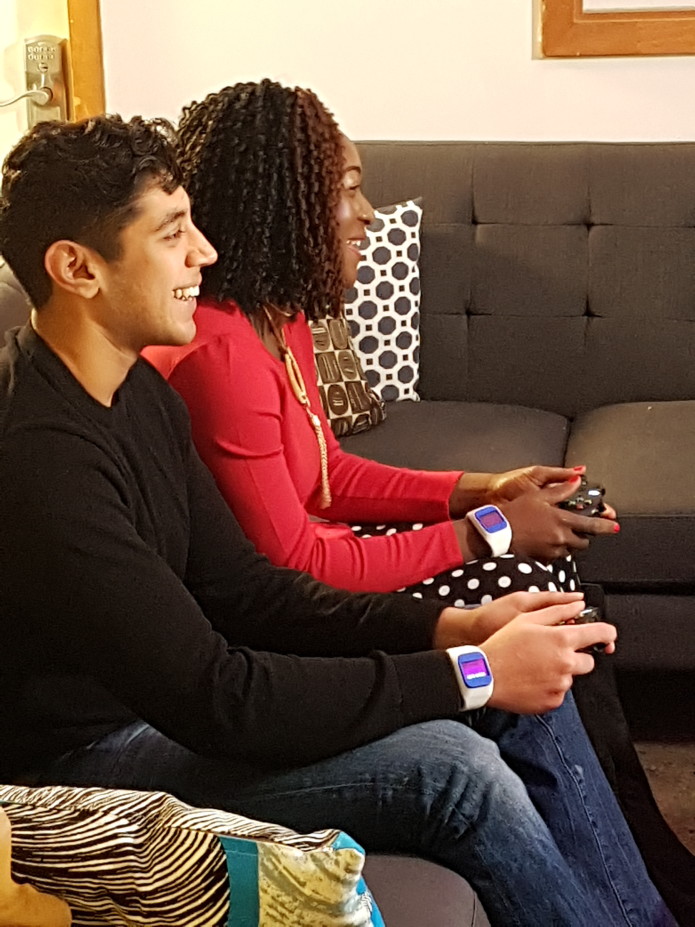 How the U-Check-It ™ Works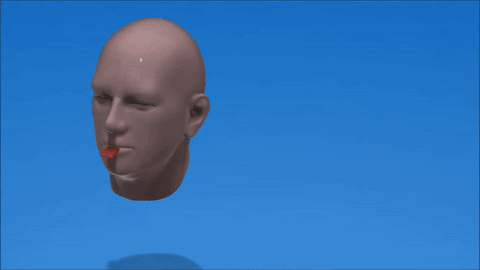 The U-Check-It™ works by measuring salivary cortisol levels with only three steps:
Place the biological  cartridge into mouth for 50 seconds
Put cartridge into biological hormone reader
Get results with cortisol interpretation and stress number
The system generates a snapshot of the user's stress profile. Results can be shared with family and friends.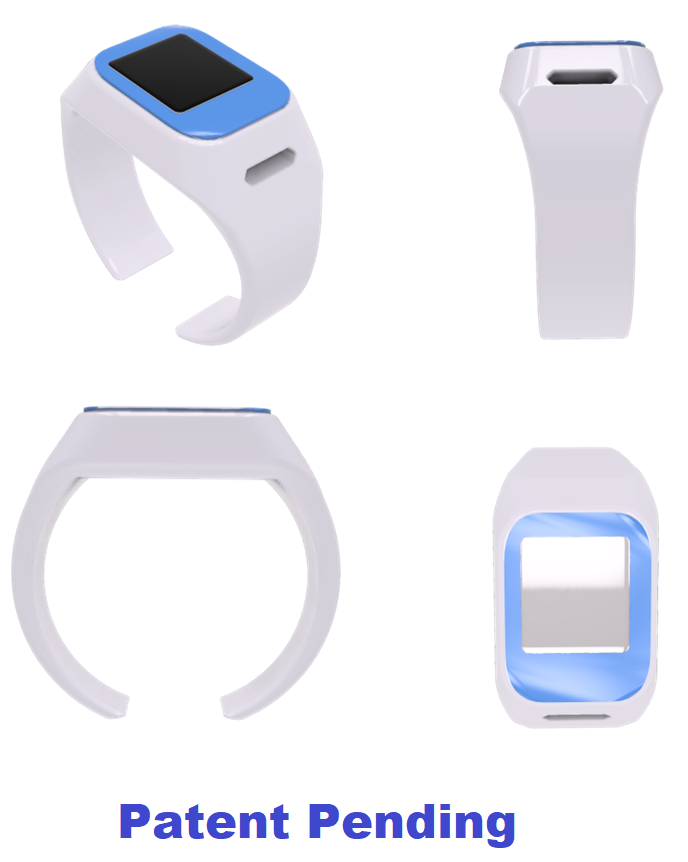 The U-Check-It ™ features Include:
• Sensor for measuring cortisol hormone
• EDA sensor for mood monitoring
• Built-in GPS tracker
• Sport and activity monitoring
• Sleep monitoring 
• Body temperature monitoring
• Optional sim card slot
• Bluetooth low energy (4.0)
• Accelerometer/Gyroscope
• Rechargeable battery Lithium-Ion battery 200 mAh capacity
• Vibrating motor
• OLED screen
• UV Light Cartridge 
• Compatible App for Android and iPhone (Coming Soon)
• Multiple Sizes: Small,  Medium, Large
• Customize colors to fit your fashion or personality
• Receive notifications (Text messages and alerts)
• Remotely control the camera on your smartphone

The development of the U-Check-It™ system began in April 2015. The company's founder, Alfred Bedell, noticed that a high percentage of clubhouse members were being hospitalized for stress induced health issues. The clubhouse members had compounded diagnoses such as mental illness, and depression. Ten (10) members voluntarily responded to questions about stress. The assessment revealed that all respondents suffered reduced quality of life due to chronic stress, and 90% of them said that they would use a stress management product if it could provide information about their current stress levels. After receiving  feedback, a proof of concept was made.

                                                           PROOF OF CONCEPT BOARDS (POC)
To realize the goal of developing a stress monitoring device, Bedell Innovations has been engaging several organizations and companies.
The team participated in the 2016 Jefferson Health Hack, hosted by Jefferson University in Philadelphia, where they were able to demonstrate the key functions of the proposed device. The team was also selected as finalist for the Temple University 2016 Innovative Idea Competition.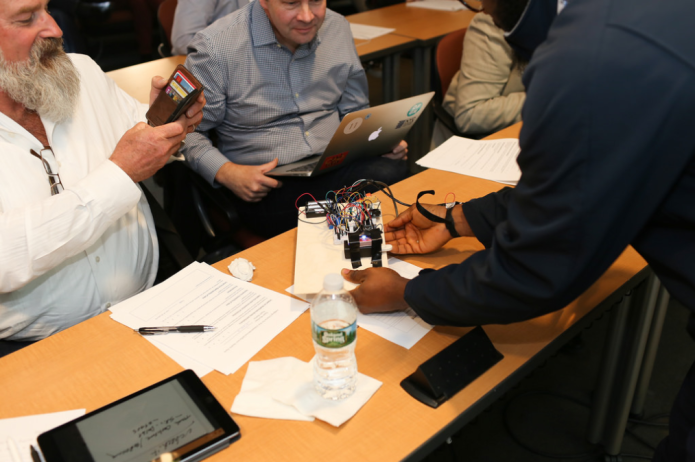 The company was selected as semi-finalist in the NextFab Rapid Cohort for spring 2017. They received 3 months of support from trained engineers and technicians on the development of a full-scale production model. 
The company was also accepted into the Arrow Incubation & certification program for product development.
In August 2017, Bedell Innovations signed an NDA with an american based manufacturing company, and is collaborating with them to finalize the manufacturing strategy of the product.
 As of December 2017, the company has conducted over 400 customer assessments regarding the development of U-Check-It™.
During the Fall semester of 2017, Bedell Innovations has been working with  interns from the University of Penn to validate and test the feasibility of the U-Check-It™ system.
To date, the company has successfully designed four (4) different working
prototype iterations.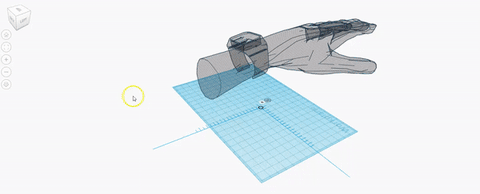 The company is passionate about giving people the opportunity to check their stress level anywhere and anytime.  Bedell Innovations believes in proactive healthcare which has the potential to save money, save families, and save lives. 
"Our team believes that having the ability to monitor the stress hormone remotely and at point-of-care can provide tremendous benefits for individuals looking to improve health & wellness."  -Alfred Bedell  (CEO)


Backers will have the opportunity to get early access to the U-Check-It ™ system with up to 40% discount (MSRP $299.99) on Indiegogo.com.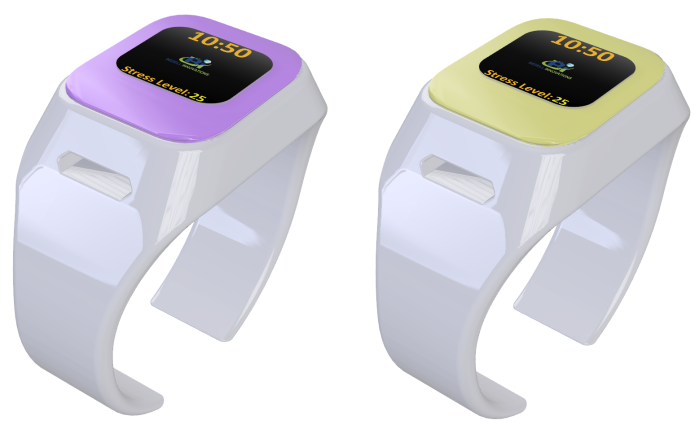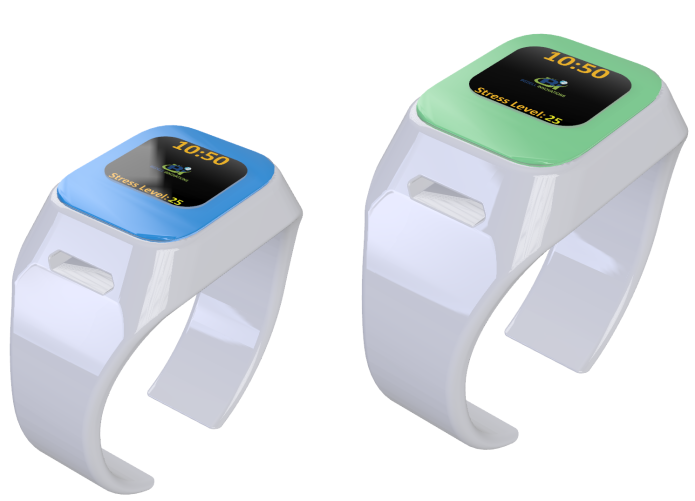 We are fully committed to our goal of delivering a quality product, and we will not receive a single penny unless we meet our goal.

What is U-Check-It?
U-Check-It ™ is the world's first wearable to monitor the stress hormone, cortisol, in real-time.
Is U-Check-It a Medical Device?
No, the U-Check-It is a  general wellness product. A general wellness product is designed for the purposes of maintaining or encouraging a general state of health or a healthy activity, or  an intended use that relates the role of healthy lifestyle with helping to reduce the risk or impact of certain chronic diseases or conditions and where it is well understood and accepted that
healthy lifestyle choices may play an important role in health outcomes for the disease or
condition. 
The U-Check-It claims to promote relaxation or manage stress. It is a portable product that is intended to monitor the stress level of individuals during exercise and physical activity.
The U-Check-It mobile application solely monitors and records stress levels to "allow awareness of one's stress aptitude in order to improve or maintain good health.
The U-Check-It systems:
o    Does not require an invasive sampling procedure that presents significant risk;
o    Does not by design or intention introduce energy into a subject; and
o    Is not used as a diagnostic procedure without confirmation by another medically established diagnostic product or procedure.
o    Is not intended to treat diagnose any specific medical condition. In addition, it is not designed to sustain or manage chronic diseases in humans. 
Does the product come in different colors?
Yes, backers will be able to vote on their favorite colors when the campaign ends.
Use of Funds
The funds received from the campaign will be used to finalize our manufacturing strategy and to enhance our buying power to bring the U-Check-It to life.
Why Crowdfund
 The crowdfunding platform presents multiple advantages such as to: raise awareness among customers about U-Check-It™ products and services; allow customers to evaluate the U-Check-It™ system and provide the company with early feedback about product value proposition; present an opportunity for early adopters to purchase the products and services at a discounted rate; present an opportunity for the company to deliver a value proposition to customers and begin the process of brand building;  creates a platform for post-purchase customer support that will assist the company during future production iterations. 
Please email us with any additional questions at [email protected]