Unique Xmas Gift! Heat Guard: Best Cooking Gadget! | Camping, BBQ & Cook with Efficiency, Save energy, Clean, and Safe!
The Heat Guard™
The idea sparkled when Matt was doing Korean bbq on his deck on a windy day, food just never seemed to get cooked. He realized that the heat from the portable gas stove did not make it to the pan because the wind constantly blowing the heat away. So he thought if he could make something that would simply prevent that, that'd be great, and so he sketched something up on the computer and that's how it started.
Heat Guard  can be used with different applications: cooking on the stovetop, hotpot/Korean bbq with portable stove, home made okonomiyaki, deep frying etc. Heat Guard makes cooking faster while the chefs stay cool, it also helps to block bubbling oil to splash, or simply keeps the stove top clean from sizzling sauces.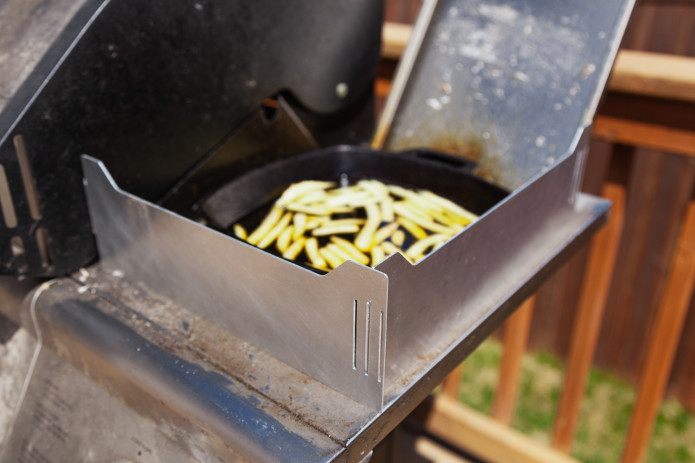 Prevents bubbling oil from splashing everywhere.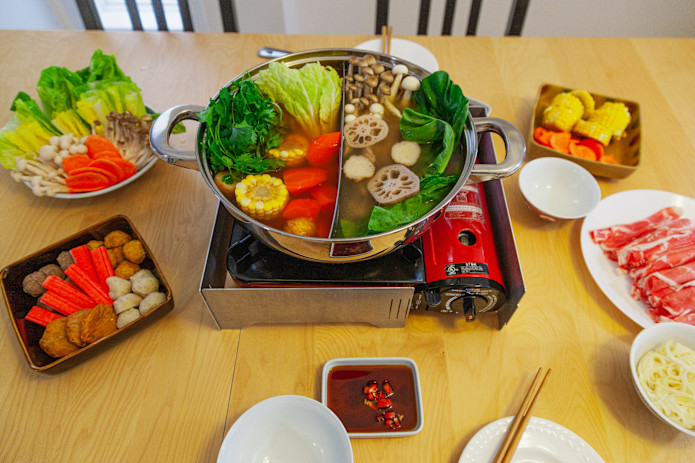 Heat Guard works incredibly well on portable gas stove! The amount of gas use is significantly lower compared to use without Heat Guard! It reflects heat back to where it needs to be, so the food cooks faster, and everybody around it stay cool. Saves gas, saves money!
Use it however you want, any configuration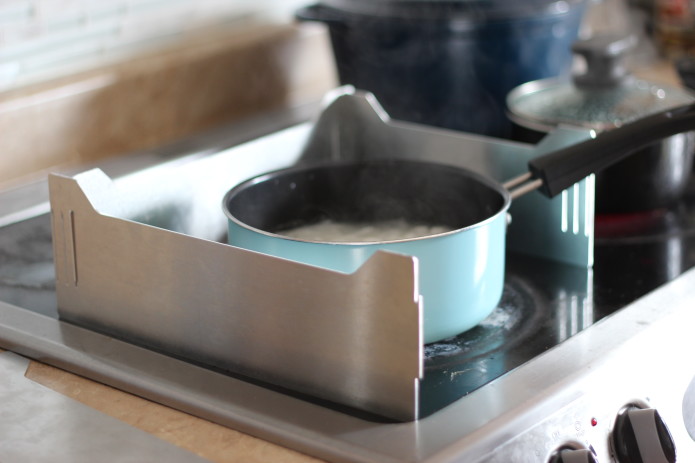 Even use it on stove top to help cooking faster and save energy!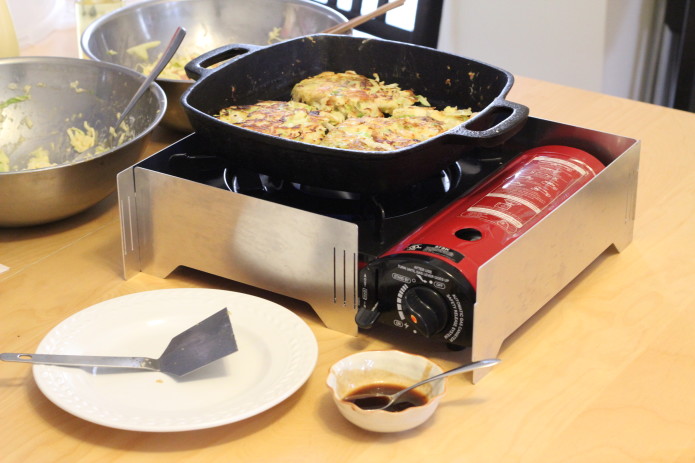 Heat Guard is made from high grade aluminum using advanced laser cutting technology, which creates precise and consistent cuts. Because of the precise lasering, it also gives the cuts sharp edges, so we carefully hand sand all the cut edges for every single piece to make them nice and smooth.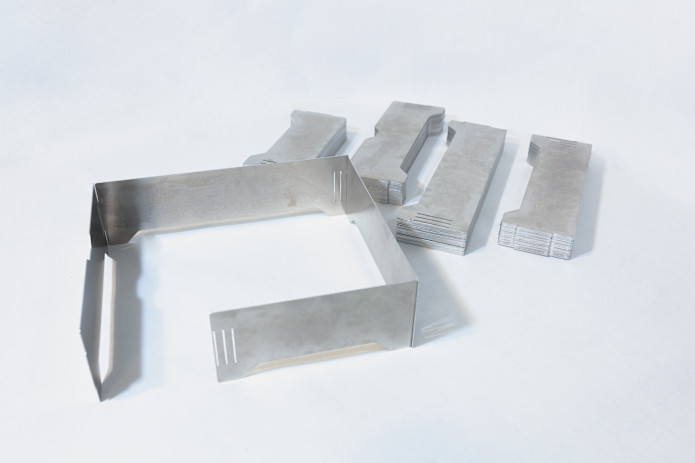 First batch ready to ship!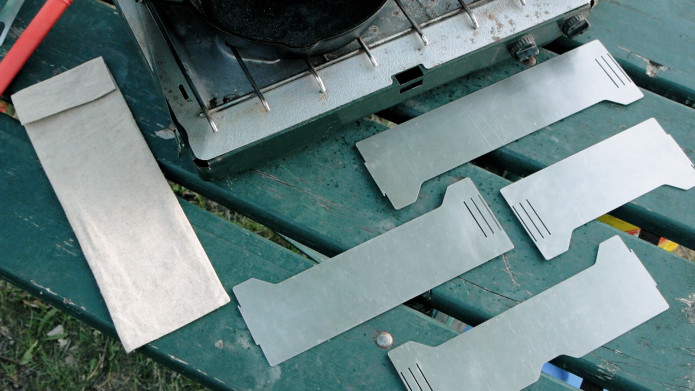 Every set comes with a free pouch.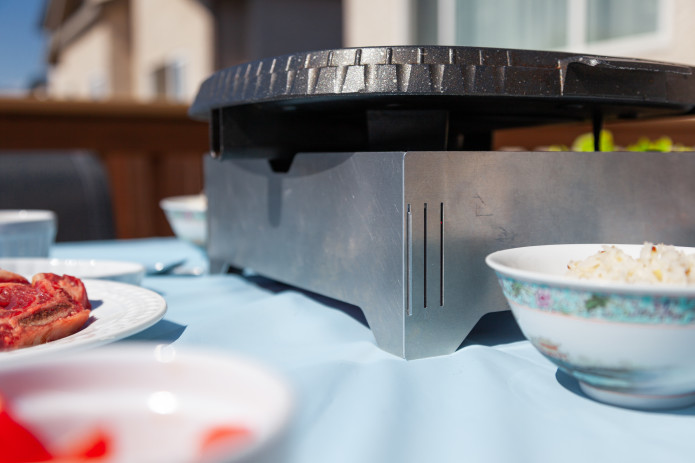 Summary
Eating is great, cooking is great, but sometimes after cooking up a meal, don't you feel like your appetite is not as much before cooking because you get hot from cooking? 
Cooking with Heat Guard solves that problem and gives you a better cooking experience.
Cooking outdoor on a windy day? No problem!
Heat goes where it needs to be…the food, not you!
Heating/cooking with efficiency, which means saving energy and money!
Less mess, less work.
Custom size is available, just ask!