Unleashed Hounds and Hops | Minneapolis' first Indoor/Outdoor Off-leash Dog Park, Tap House and Eatery


Unleashed Hounds and Hops is created by dog lovers, for dog lovers. Dawn Uremovich, Kevin Knutson and Sam Carter realized that at the end of a long day, they were forced to choose between their four and two-legged best friends when it came to social time. After talking to their friends at local dog parks and breweries, it was discovered that all dog parents were facing this same dilemma! 
The vision is simple: an indoor/outdoor space where dogs have the opportunity for on-leash OR off-leash socialization and their owners have access to both food & drinks for hours of fun for the whole family. We are committed to bringing responsible dog owners together in a safe and friendly environment.  We want everyone who walks through our doors to feel a sense of community; where our most important clients, and their owners, can socialize and make new friends.
After more than a year of scouting the perfect location, meetings with an array of city and state officials, and tons of excitement from the community, Unleashed Hounds and Hops is nearing construction at a location in the heart of Minneapolis next to the Downtown Farmers Market Annex. We are weeks away from breaking ground and set to open the doors early this winter!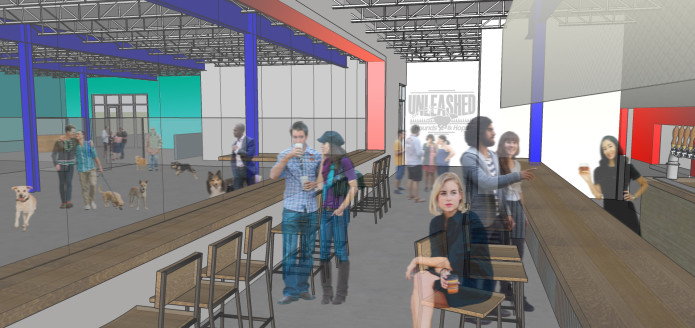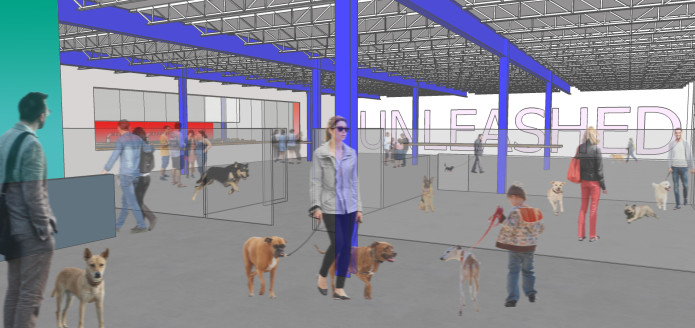 Help us raise the final funds needed to open Minnesota's first bar that has gone totally to the dogs.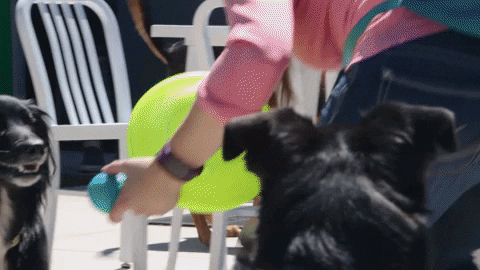 Continue reading to learn how you can become a founding member of our groundbreaking establishment.

For those of us who want to spend as much of our free time as possible with our furry friends, options in the Twin Cities are limited. While dog parks are amazing (albeit for 9 months a year) and local breweries began to allow our dogs, our pups aren't able to properly chase a ball or feel the wind in their ears. What's more, us Minnesotans know how extreme temps don't just affect our social lives, but our four legged friends' too!
We decided to combine three things that solve these issues: dogs, food and an adult beverage.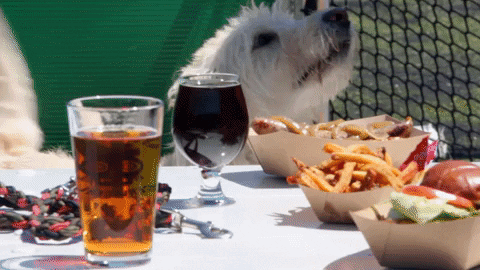 More than just a trendy establishment, Unleashed Hounds and Hops is a community watering hole where dog lovers and their companions can socialize, support pawesome organizations and make new lifelong friends. We are dedicated to working with local vendors and charities through community events like Yappy Hours and Adoption Events.
By supporting our campaign, you will not only be getting amazing discounts but you will have the chance to become a founding member of our pack and an instrumental part in our launch.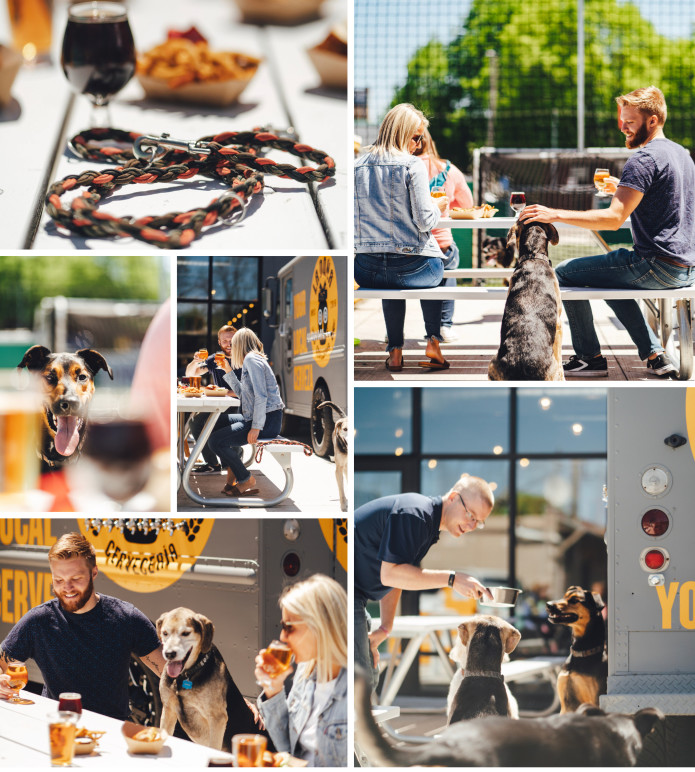 Our Goal: $10,000
Unleashed Hounds and Hops is opening this winter- so why are we raising funds?
While we are currently nearing construction of our indoor space for a Winter Opening, any funds raised will be put towards making the outdoor space something above and beyond our original plans, providing you the best experience pawsible for you and your best friend. 
Additionally, we are dedicated to becoming a community staple and want to represent that community (that's you!) in our very foundation.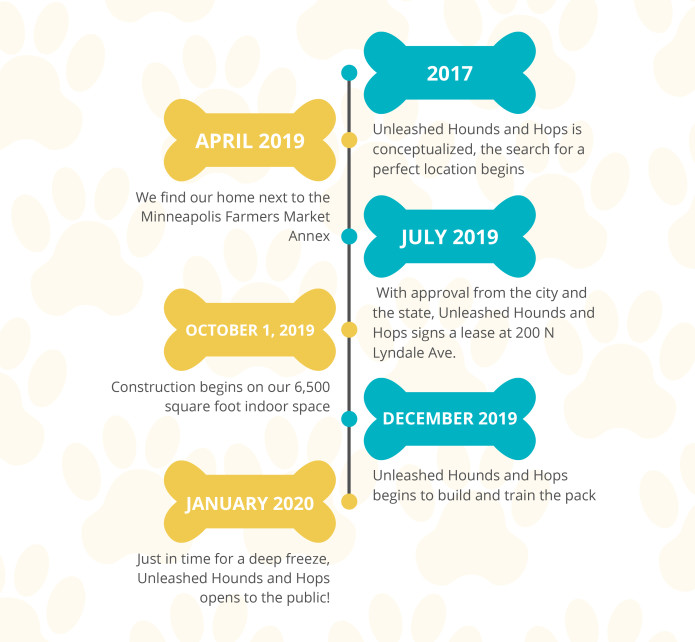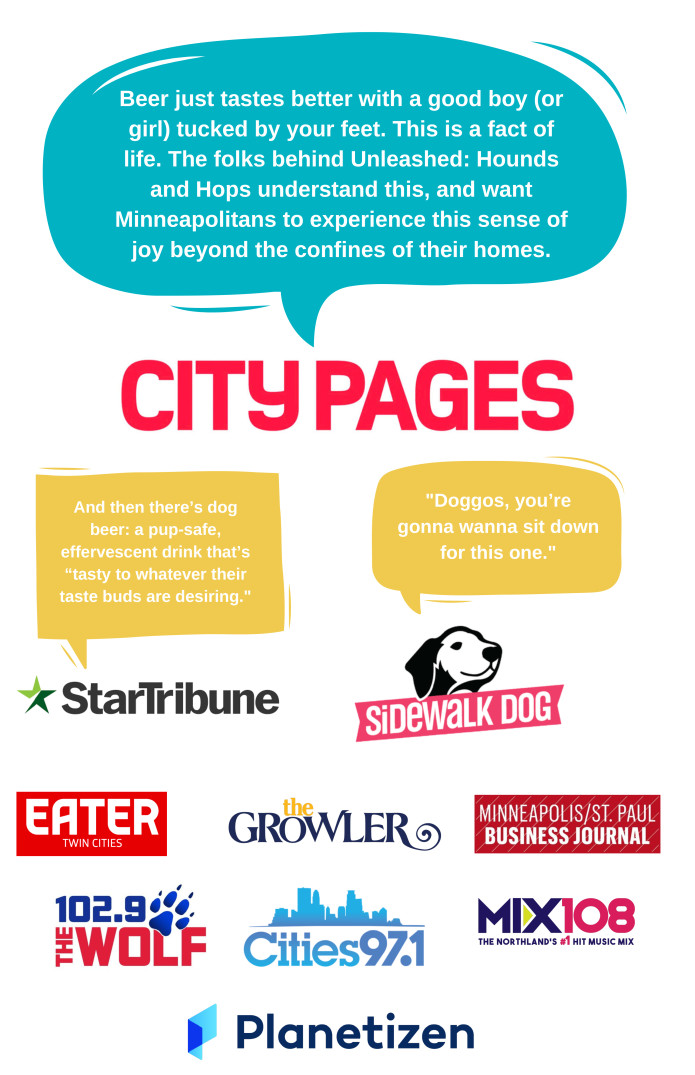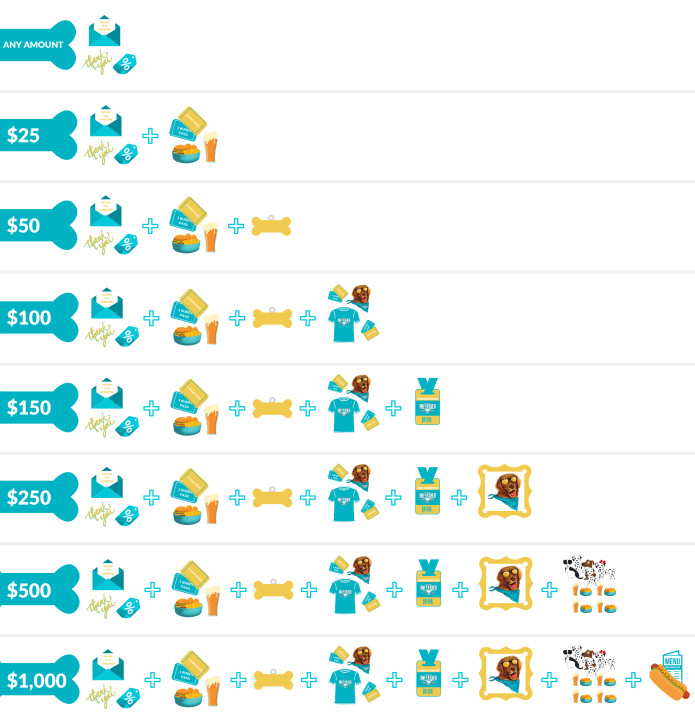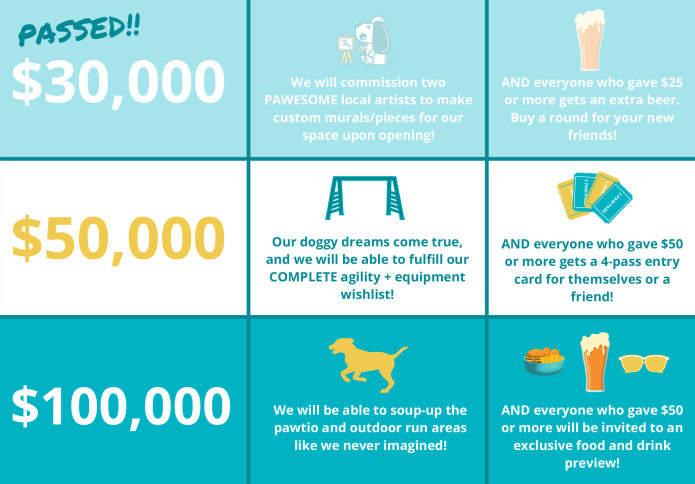 Can't back the campaign? No worries, like our pups, we are loyal to anyone who shows us love! Share us with your friends, family and other dog lovers in your life.




Construction can be a dog-gone pain in the tail! Our biggest challenge will be getting Unleashed Hounds and Hops open as soon as pawssible so that you and your besties will have a winter hangout! Our owners have a combined 30 years of experience managing corporate foodservice build outs, so we promise the project is in good hands and as a backer, you will receive updates each step of the way.