VAE – Never Stop to Re-Fuel | World's most powerful energy boost in a pocket-sized spray. With natural ingredients & zero crash.
Note: Certain changes have been made to the product and formula. Check out vaelabs.com for the most up to date information.

51 energizing sprays in one VAE!
Each VAE packs 51 energizing sprays to keep you alert, focused, and energized in a matter of seconds. Designed to provide 2-3 weeks of energy, VAE is there for you whenever you need it.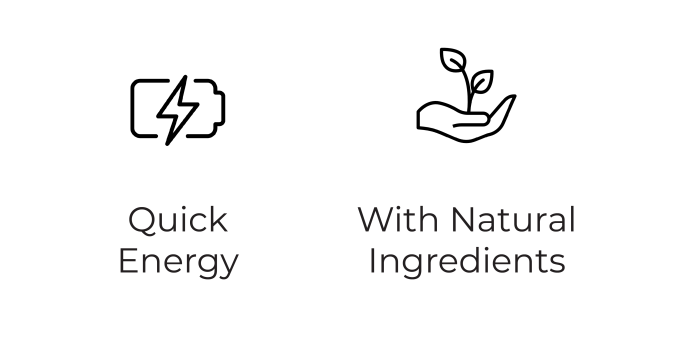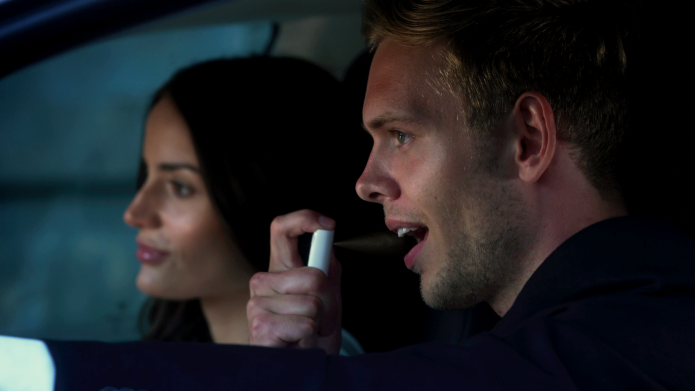 Sprayed onto your tongue, VAE is quick and convenient whenever you need a boost. VAE easily fits into your pocket or purse. With its sleek design, it complements any style.


VAE was created for the "doer", people who work hard and get stuff done. Whether you are on your feet all day, or working from home, VAE is there to get you through your tasks.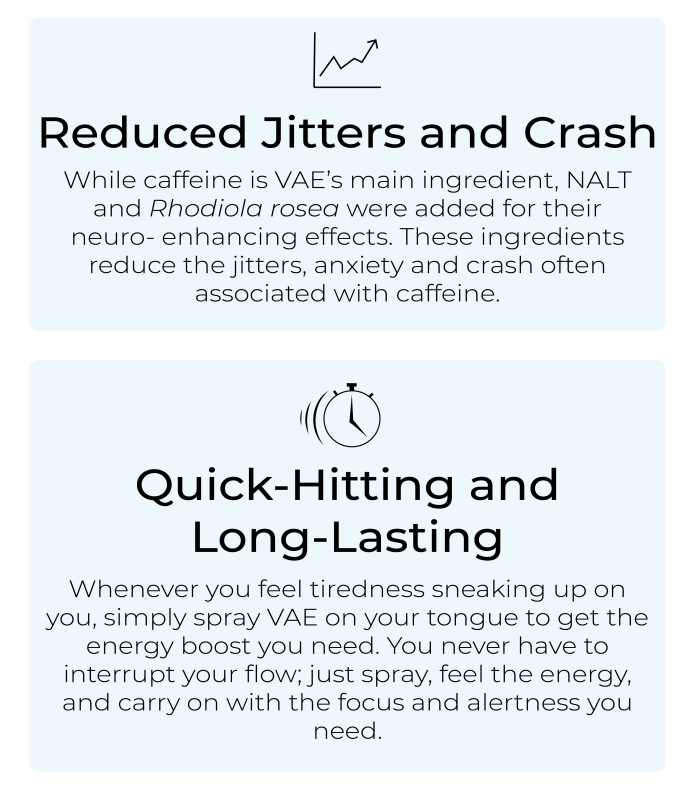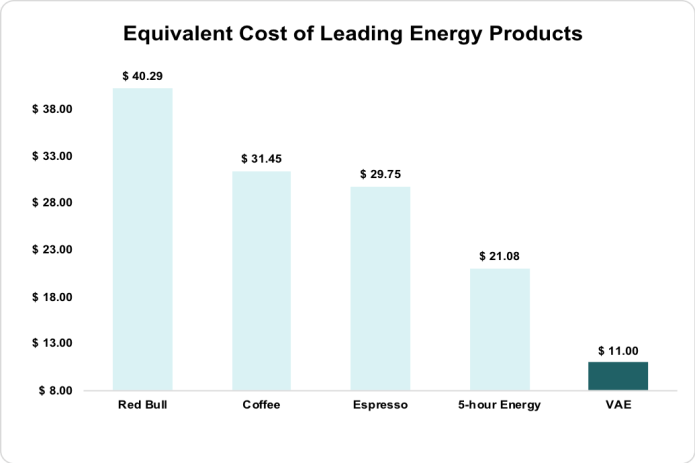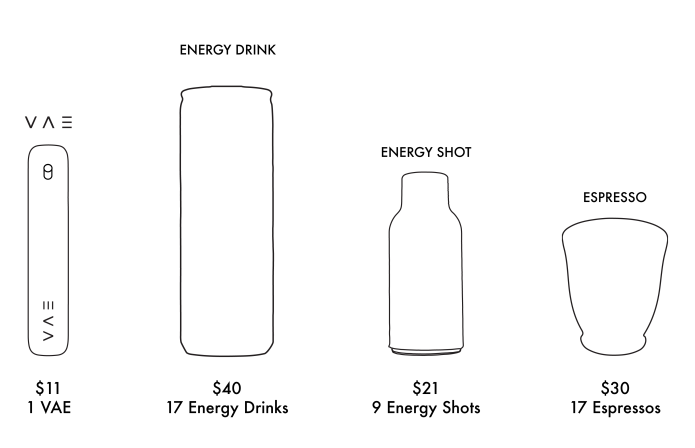 To Get A Jumpstart On Your Morning
For A Quick Boost At The Gym
Or For Blasting Through Your Work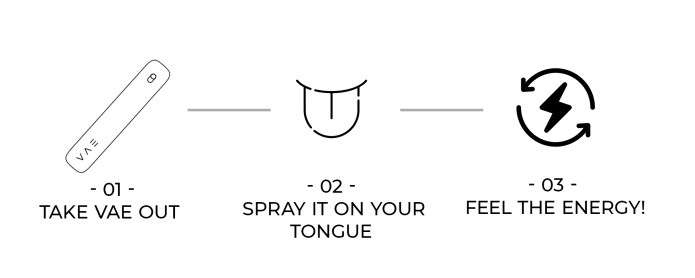 Though its primary ingredient is caffeine, VAE also contains 2 additional ingredients that reduce the caffeine jitters and crash. With these, VAE is made of 6 components: water, caffeine, NALT, Rhodiola rosea, three sweeteners (sucralose, ace k and xylitol) and natural flavoring. We take our health and yours very seriously, so we chose to use only a small number of highly effective ingredients to provide a clean energy experience.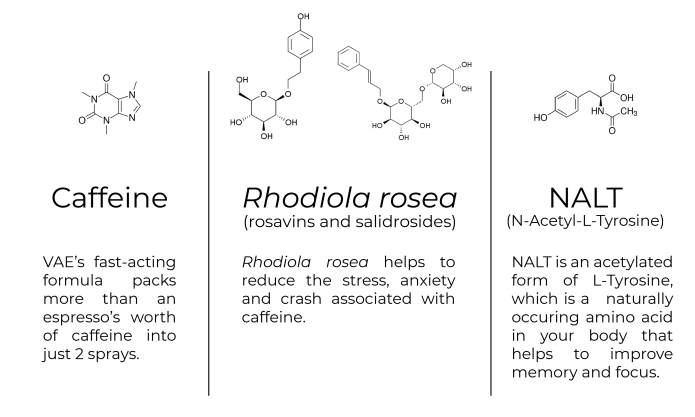 VAE comes in two sleek variants: black/gold and white/rose-gold! A survey will be provided after the campaign has finished to select your options.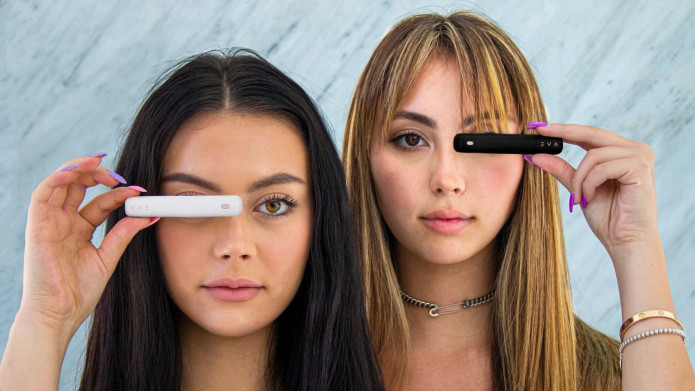 We are launching with two delicious flavors: Mango Sunrise and Icy Mint, but a mystery flavor will be unlocked if we reach our second stretch goal!
A survey will be provided after the campaign has finished to select your flavors.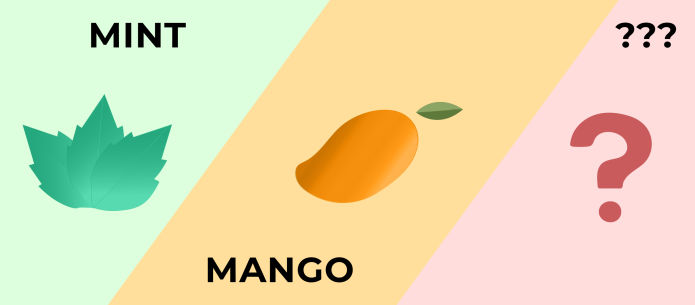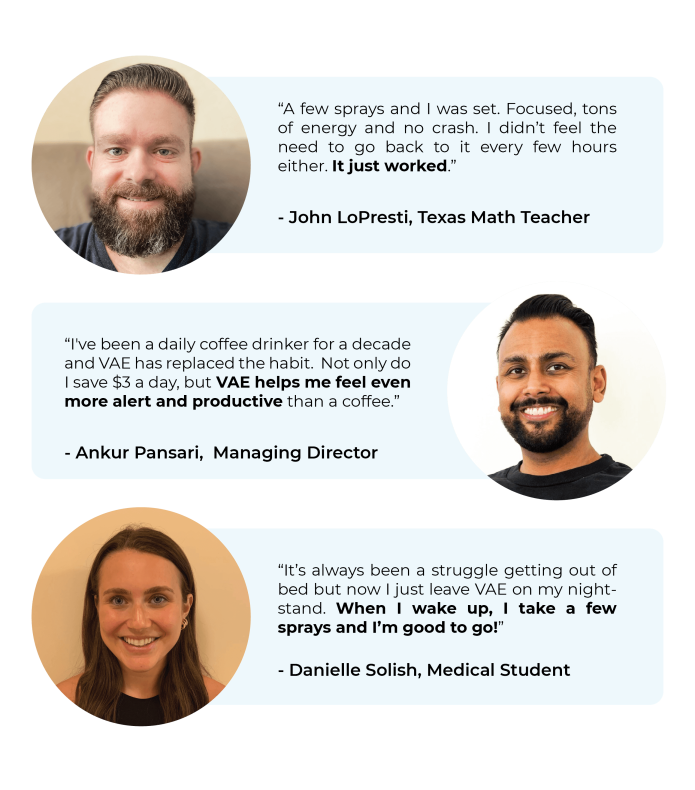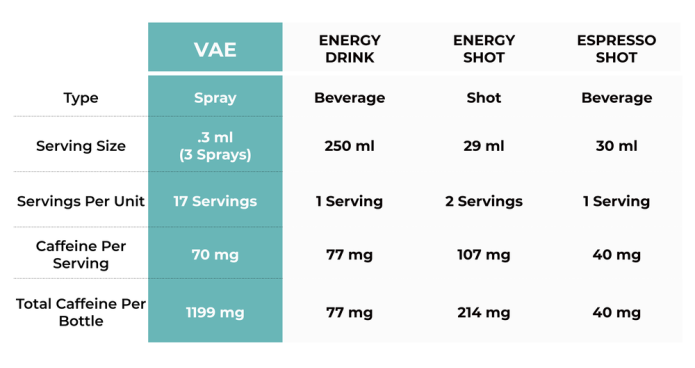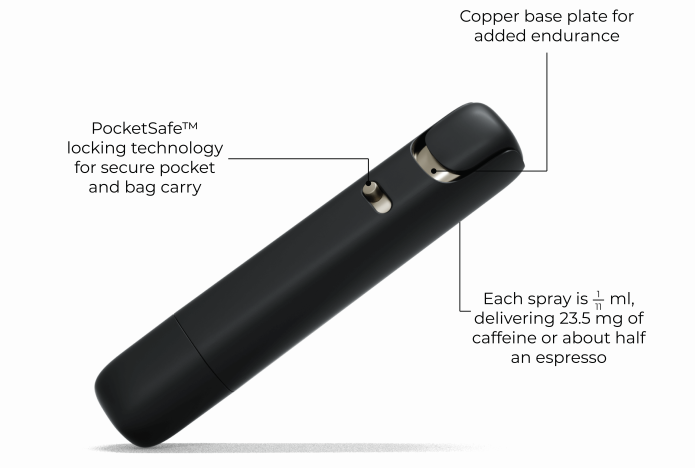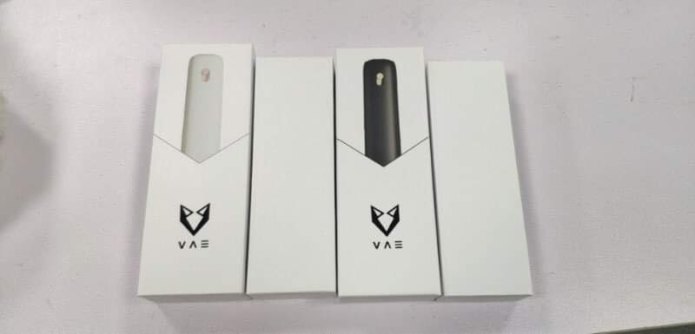 We thoroughly believe in transparency at VAE, which is why we are open about how we settled on our projected delivery date.
With your funding, we will be able to finish the production mold of our bottle and begin manufacturing midway through our campaign.  We estimate this will take up to three months to complete. Liquid manufacturing will be completed during this time and filling will take another 3-4 weeks, so we anticipate being to ready to ship to our first backers by February 2021. We will keep everyone updated as we progress through this process. 
The solution is ready and the prototypes have been made, but we'll need your support to bring VAE into production! We don't know when we will be accepting orders next, so make sure to purchase enough to last the wait!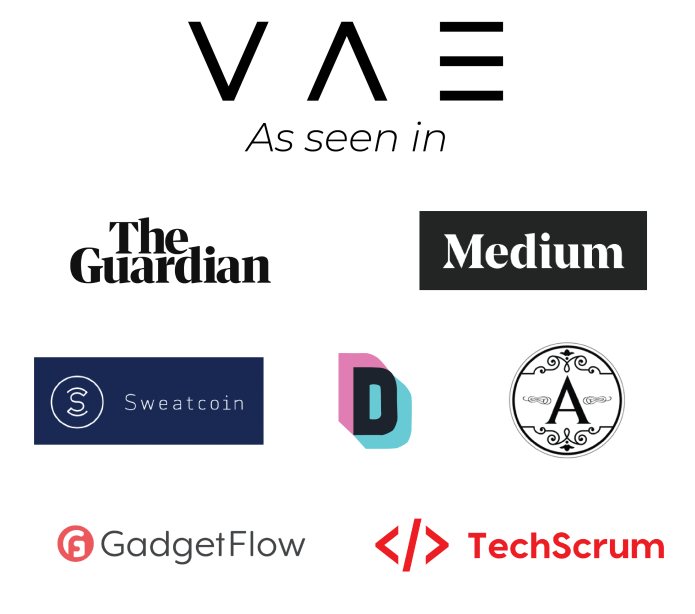 VAE fits snugly in the palm of your hand, designed for convenience and portability. At the intersection of form and function, our design fits the modern aesthetic, a perfect addition to your everyday kit alongside your wallet and keys. Our PocketSafe™ locking mechanism ensures that you don't get any unwanted sprays going off in your purse or pocket as you move about your busy day. With VAE in your pocket, you never have to worry about being tired again.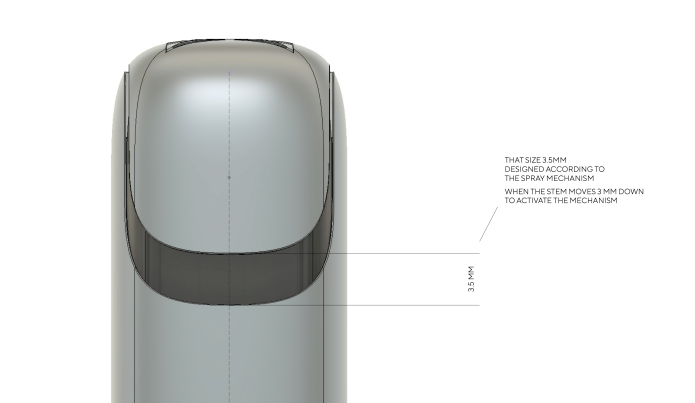 Chaim and Mohand began their journey at McGill University, both majoring in Neuroscience. In this rigorous field, the two friends noticed their classmates struggling to keep up with the work. Many of them turned to energy drinks and caffeine pills in order to study the long nights and to stay alert. They knew there had to be a safer, smarter way.
So, they got to work. After two years of research and testing, VAE was created.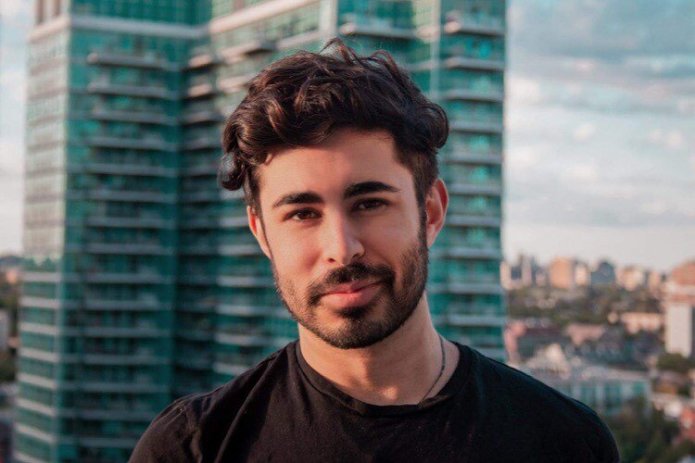 Mohand Khouider – CEO
Mohand is currently studying at McGill Law School after graduating with a B.Sc. in Neuroscience. He has extensive experience in neuroscience research, ranging from identifying biomarkers for early diagnosis of Alzheimer's Disease to designing and leading a clinical study on the effects of tDCS on implicit motor learning. Utilizing his knowledge of neuroscience, leadership, and law, Mohand leads VAE's expansion into the energy market.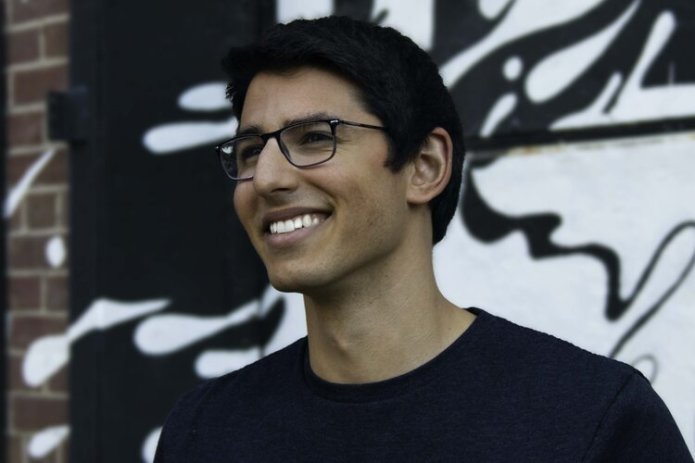 Chaim Weinerman – CTO
Chaim recently graduated from McGill University with a B.Sc. in Neuroscience. His past projects include working in multiple neuroscience labs from conducting clinical trials researching the neural processes behind epilepsy to designing and creating brain-machine interfaces. With his strong background in chemistry, project design and implementation, Chaim is heavily involved in the development and refinement processes at VAE.

It's been a three-year-long journey since we initially had the idea for this product. We were always convinced of its potential to help people make the most out of their day and are excited to finally bring you VAE – our vision for how energy should be.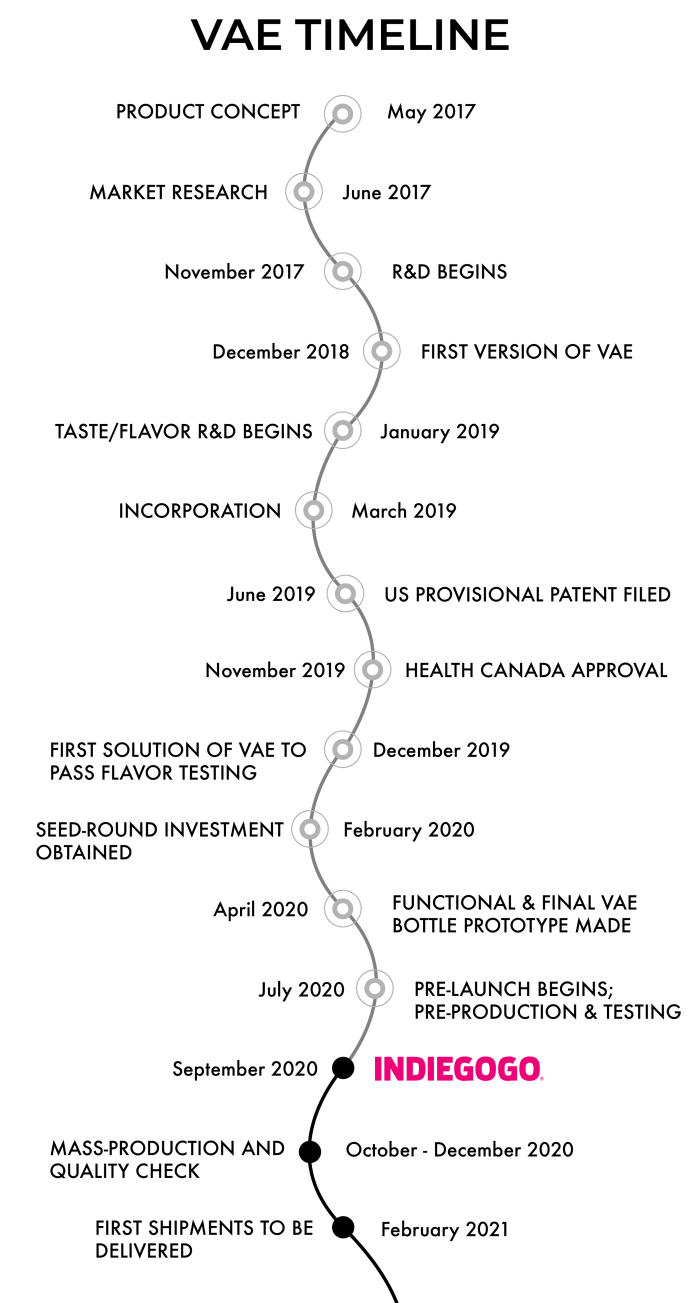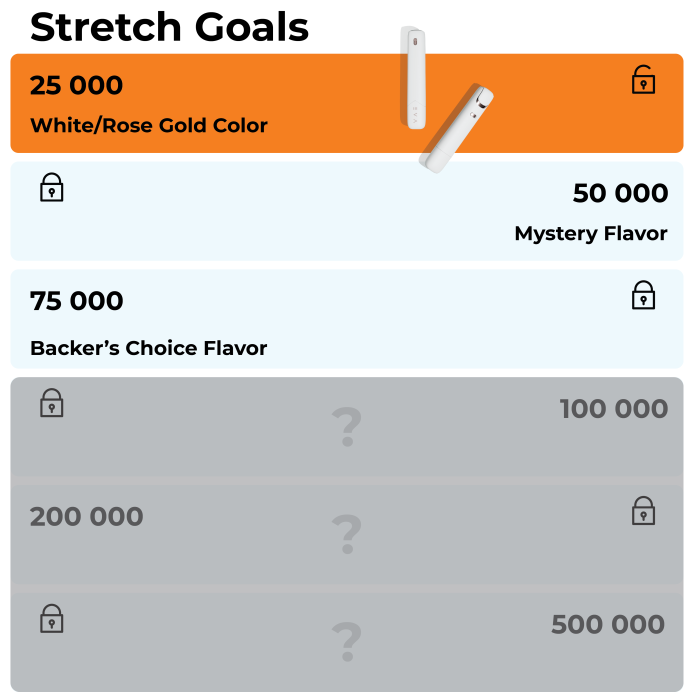 Each VAE contains as much caffeine as 16 energy drinks, so using a single VAE means less mining of aluminum and less waste. In addition, we will be rolling out a bottle recycling program as part of our commitment to environmental sustainability.


Thanks to the initial seed funding we received, we were able to go through the industrial design process and finalize our prototypes. We need your help to fund our production run so we can take VAE to market. In return, you will be the very first to try VAE, and be among the first to get your energy in a smarter, healthier way. With your help, VAE will introduce the world to the future of energy.

If our campaign is successfully funded, we'll be able to move toward a refillable model. These reusable bottles will make VAE even more environmentally friendly. In addition, by backing VAE, you are not only supporting this product but also future cutting-edge innovations our team creates. And we've got a lot planned.
Here's a quick taste of some other projects Chaim and Mohand have worked on in the past: 
A Levitating Wind Turbine
The superconducting levitation component 
The 1/10th scale Levitating Wind Turbine being tested in the lab
A Mind-Controled Robot (Using EEG)
Pushing a hat off the table
Navigating the table's edges


Join the future of energy & help launch VAE straight to the moon!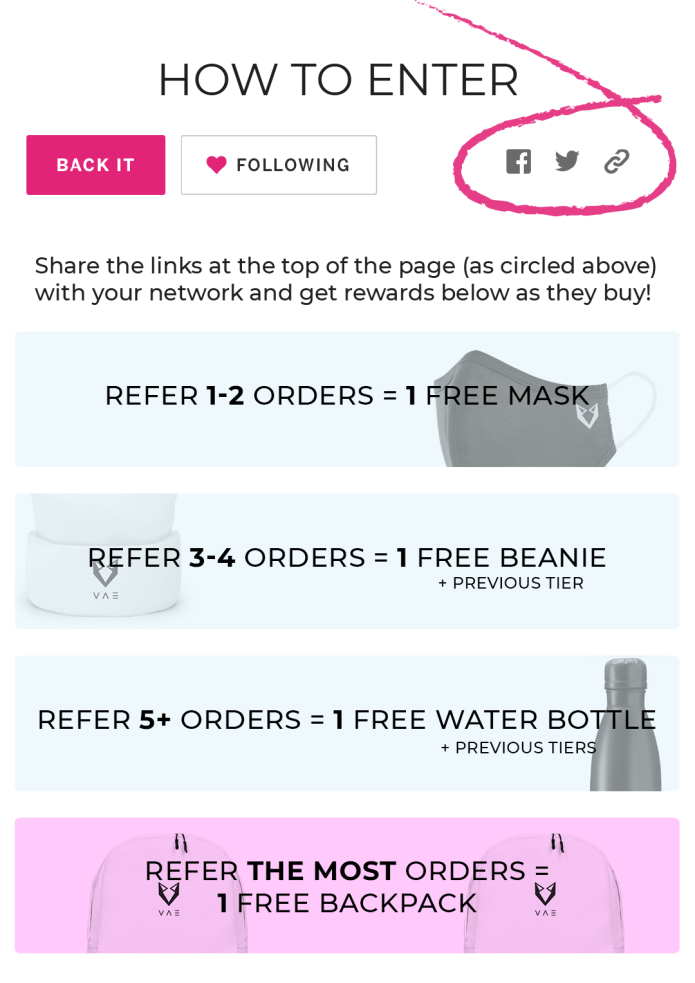 Get your link at the top.


We are happy to say that there are no Research & Development risks as the solution has been fully developed, the product design phase is finished, and we have finalized manufacturers who are ready and waiting to produce VAE. Samples and prototypes have already been made and we are just waiting on the money raised from this campaign to fund VAE's production.
1. Potential Delays
We have built our schedule trying to keeping everything in mind, but delays are always possible and may occur due to supply chain or quality control issues.
Our aim is to have the product available for shipping by the early February 2021 and arriving to our first backers by late February 2021. We will of course be providing our backers with regular updates (with accompanying videos and images!) on our progress and you will be immediately informed of any issues.
 2. About the product
Though the product is finalized, and unlikely to change at this point, product specifications may need to be adjusted to ensure that VAE meets our high quality standards. Of course, if any changes do occur, we will notify you immediately.
3. About the price
If exchange rates fluctuate significantly, the selling price may be affected. We hope to ship VAE worldwide, but there is a possibility changes in price in specific areas as exchange rates fluctuate. 
Questions? Chat With Us!
Contact Us
Please do not hesitate to contact us at [email protected] We are looking forward to answering your questions!

Powered By