VALA natural energy gels | Plant based energy gels that you can look forward to eating. Made from entirely natural ingredients.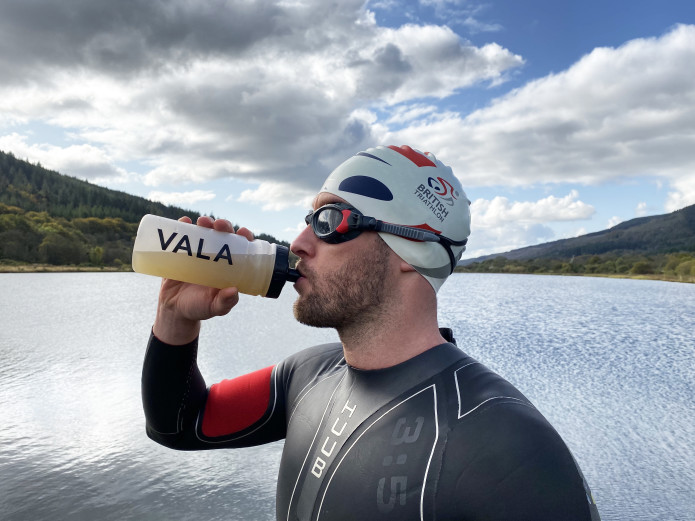 VALA energy gels were created for the endurance athlete that seeks a completely natural and plant based energy source. Free from artificial preservatives, additives and refined sugars, VALA gels offer a source of natural energy that's gentle on the digestive system. We're big believers in the connection between physical health, gut health and mental health and VALA bridges the gap between all three.
Frustrated by the lack of natural gel alternatives available in the UK, founder Gem Wilson resolved to create a gel that could fuel her partner during his marathon runs (see our 'Meet The Founder' section below for more information). After hearing the same frustrations from fellow athletes and realising the market demand, she began recipe testing and established VALA. 
Using a unique blend of dates, maple syrup, lemon juice, lime juice, matcha tea powder and Halen Môn Welsh sea salt, VALA delivers a sweet yet refreshing hit. As a natural gel, VALA has a slightly thicker consistency than most shop-bought gels and is naturally golden caramel in colour.
We've created a high-carb gel that not only tastes great but actually works – see our athlete testimonials below. VALA can be eaten straight from the sachet when running, swimming, hiking or cycling and mixed with water or coconut water for an easy-to-consume sports drink on the go. VALA also tastes delicious blended into smoothies, squeezed onto porridge or drizzled on top of your favourite yoghurt.
VALA encourages athletes to make the natural choice, which is why our name is derived from the Welsh name meaning 'chosen'. Born out of South Wales, UK, we're proudly British and passionately support British suppliers and factories. VALA will be Informed Sport approved in order to give professional athletes complete confidence.  


VALA is created from whole foods to keep athletes naturally fuelled on their endurance exercise pursuits. Inspired by the Ayurvedic diet – which promotes healing through whole foods – we've formulated a gel that tastes like real food with real benefits. 
Our unique recipe not only tastes delicious but also has a positive impact on gut health. By using nature's resources and blending them together in one sachet, VALA is a convenient way to consume natural foods during exercise.
Dates and maple syrup provide a high carb content to replenish glycogen stores and reduce energy crashes. Our formula contains a high sugar content from dates and maple syrup, as well as citric acids from lemon and lime, which act as natural preservatives.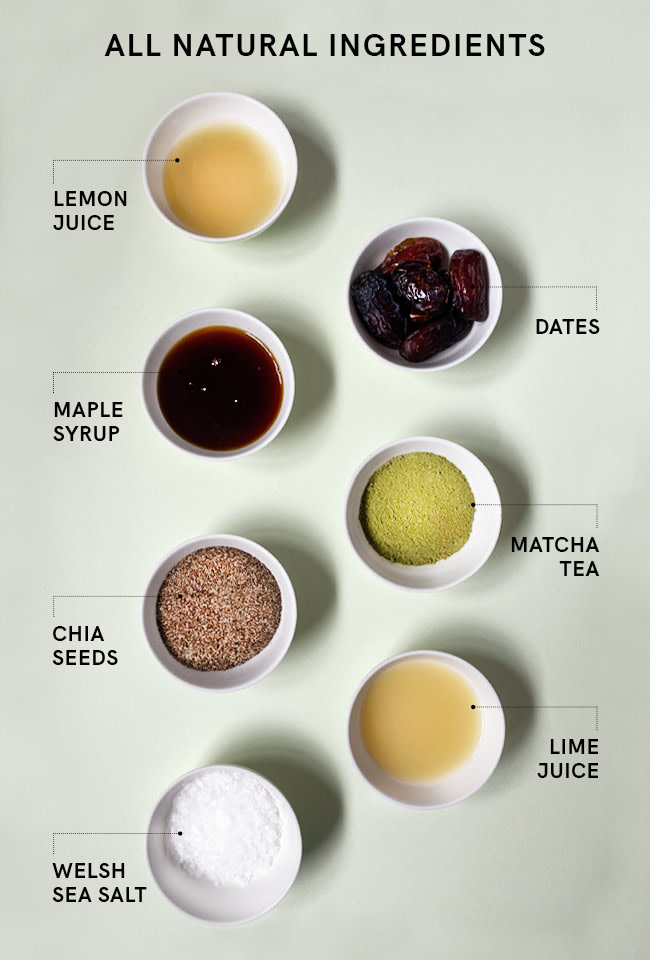 Key benefits of VALA's ingredients:
Lemon juice – High in vitamin C and contains several essential electrolytes, including potassium, which is crucial for proper muscle function.
Dates – Date sugars are easily digested and can be immediately moved to the blood after consumption. Dates can be quickly metabolised to release energy, making them ideal for endurance sports.
Maple syrup – Contains a blend of sucrose and fructose, which are easily absorbed by the body. These are essential for a quick burst of energy when exercising.
Matcha tea – Aids with fat oxidation and metabolic efficiency, which saves the carbohydrates stores. Matcha tea preserves glycogen stores by helping to burn fat as fuel and includes natural caffeine.
Chia seeds – These produce a gel-forming action, which slows the conversion of carbohydrates into sugar, allowing the body to be be fuelled for longer periods of time.
Lime juice – Helps to eliminate excess acids from the body, including lactic acid. Boosts immune system and is packed with antibacterial properties.
Sea salt – Regulates water content both inside and outside of cells, creating an electrolyte balance and increasing hydration. 

Don't just take our word for it. VALA has been given the thumbs up by GB athletes, sports journalists and coaches.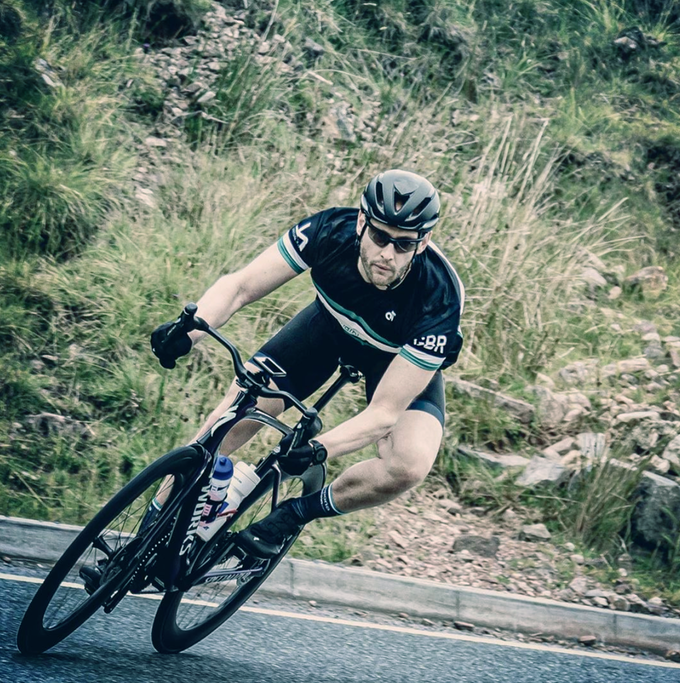 "As a triathlon coach, I get asked a lot about training and race nutrition. It's not easy to answer due to the various ingredients in gels and how an athlete will respond to them. How you react to a gel can make or break your day. VALA is 100% natural, tastes delicious and has the energy boost that athletes need."
Rich Emmett, GB Triathlete and award-winning coach at Emmporia Triathlon Coaching – @emmporiatriathlon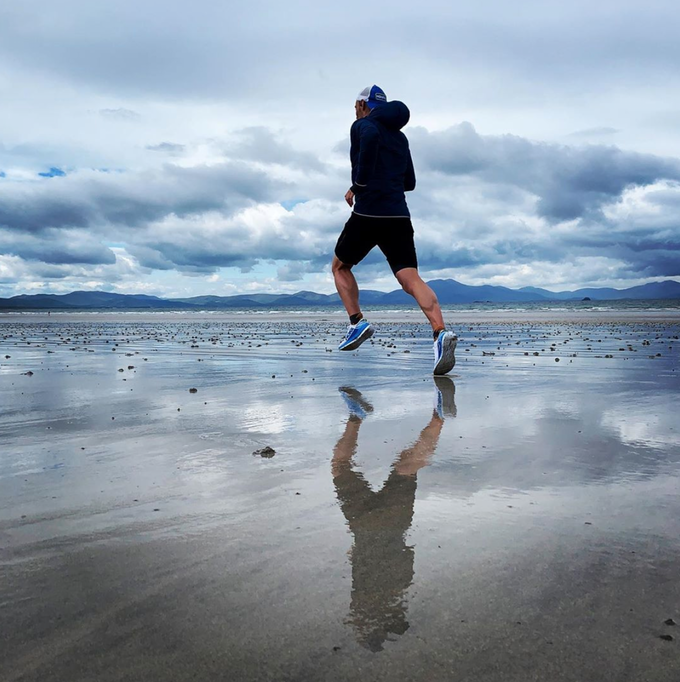 "I'm a big believer in finding natural ways to fuel my training and my racing. Good nutrition shouldn't stop when you hit the start line. As part of my job as a running journalist, I've also tested a huge range of gels and VALA stands out as something different. The great balance of natural flavours and a real-food texture creates a source of fuel that you actually want to eat, rather than something you just put up with as a means to and end. On ultra runs I've often carried dates as a natural fuel source and these take that but put into an easier-to-carry format."
Kieran Alger, marathon runner and freelance journalist (Runner's World, Men's Fitness, The Guardian) – @manvmiles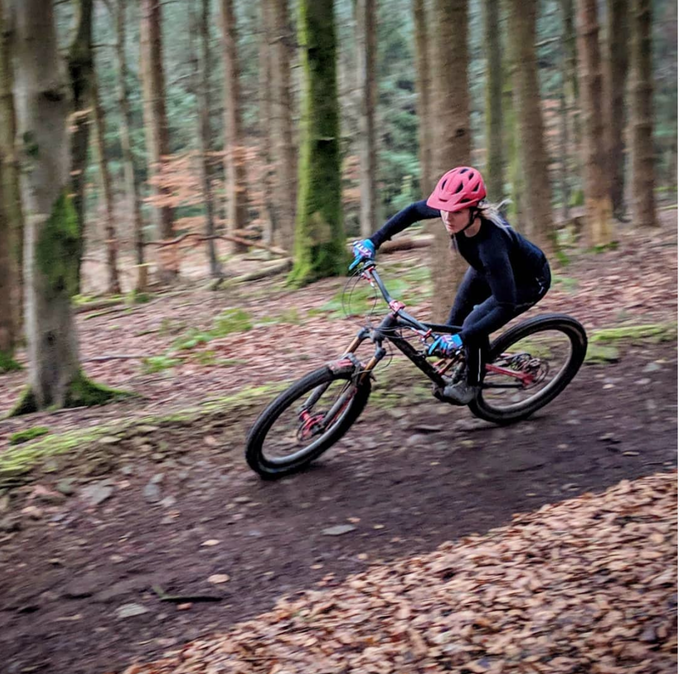 "As a mountain biker, I need to keep my energy up on the trails. I use VALA gels because they're healthy, vegan-friendly and not only do they taste amazing, but they really help to give me a boost when I need it most."
Jess Strange, mountain biker, coach and freelance journalist – @velomejess

Each pledge gets us one step closer to making VALA a reality and we appreciate every backer. Our rewards are named after our favourite mountains, forests and beaches in South Wales. If you're based overseas but still want to back our campaign, you can use the 'donation' tool to contribute an amount that suits you.
All pledges will be shipped with an exclusive VALA sticker pack designed by Cardiff-based illustrator Lucy Dickson – @lucy__dickson, so you can rep VALA on your phone, laptop or gear.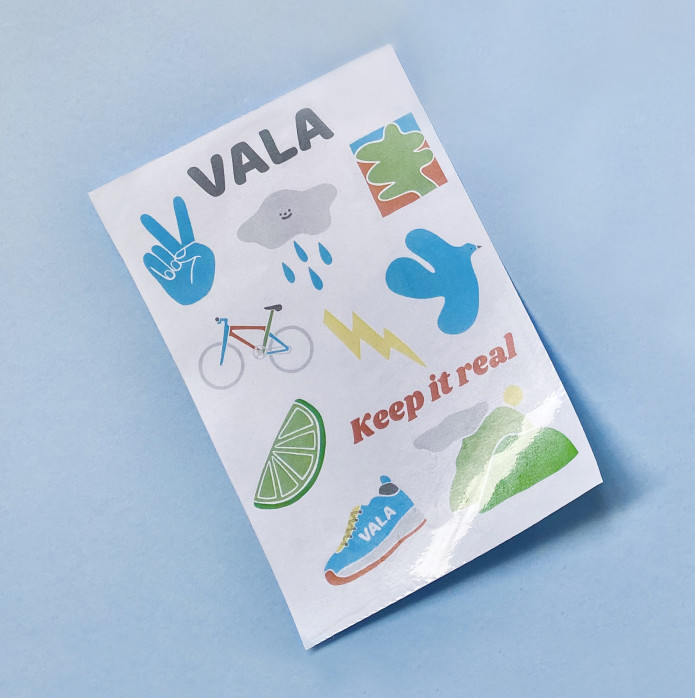 VALA apparel is created from technical fabric to ensure that you're always kept cool and dry. This includes our embroidered waterproof and breathable ripstop nylon cap and Neoteric™ fabric sports tee, which features a front logo and our brand mantra 'KEEP IT REAL' at the nape of the neck.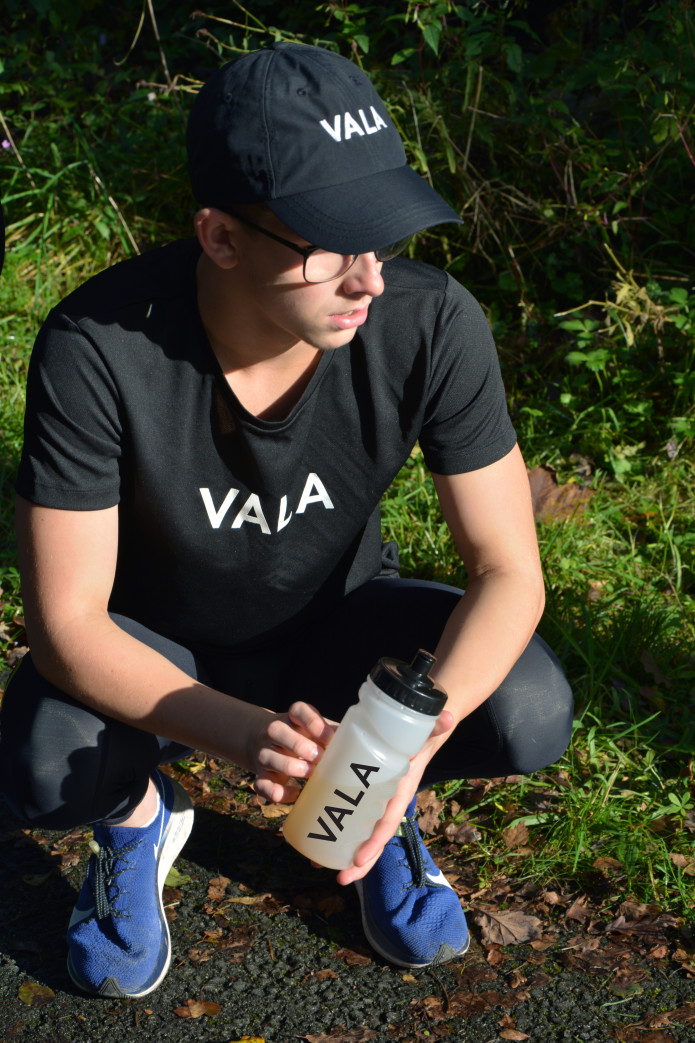 We've teamed up with virtual training program Virtual Athlete to offer passes to their diverse virtual challenges. Claim yours when you pledge over £1,000.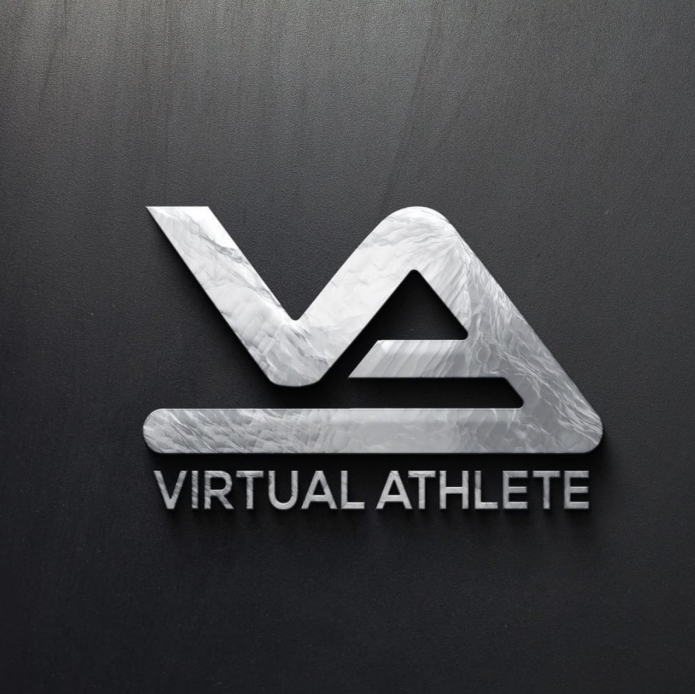 Virtual Athlete allows athletes to stay in shape with varied sports and difficulties using their virtual training challenges. Pick the challenge that suits you and complete it in one go, or many smaller efforts. These include 'Row the Bristol Channel', 'London to Paris Cycle' and 'Underground Ultramarathon'. Upon completion of their challenge, Virtual Athletes will receive a medal bespoke to each challenge in the mail. A 20% charity donation is made on behalf of all Virtual Athletes when they participate in any challenge.

VALA is the first gel of its kind to be manufactured in the UK without the addition of preservatives or rice bran syrup and as a result, we require custom machinery to be built in order to manufacture our gels. All of our factories, machinery manufacturers and suppliers are British based and we're working with BRC approved facilities.
Your pledge will help us to cover our manufacturing and production costs, as well as costly legal fees. These include global trademarking and business insurance, which will ensure that VALA can reach athletes across the world. 

We aim to get VALA in the hands of athletes by the end of May 2020, so that they can be used throughout a summer of training for their sport of choice. Due to pending laboratory shelf-life tests, we are yet to release complete nutritional values.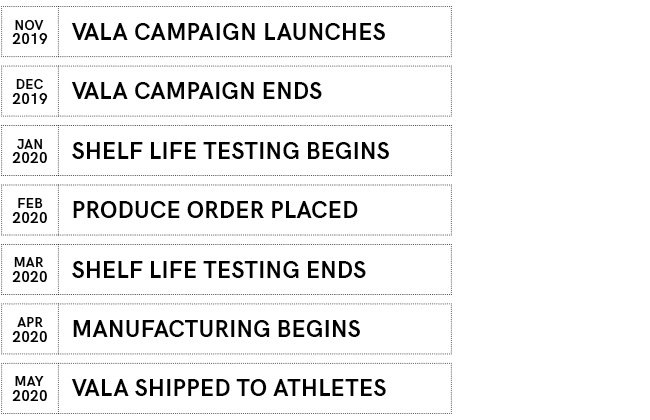 We're passionate about the positive impact that exercise has on mental health. That's why we're aiming to donate a percentage of profits towards providing subsidised exercise classes in south Wales and promoting the benefits of exercise as a natural mood enhancer.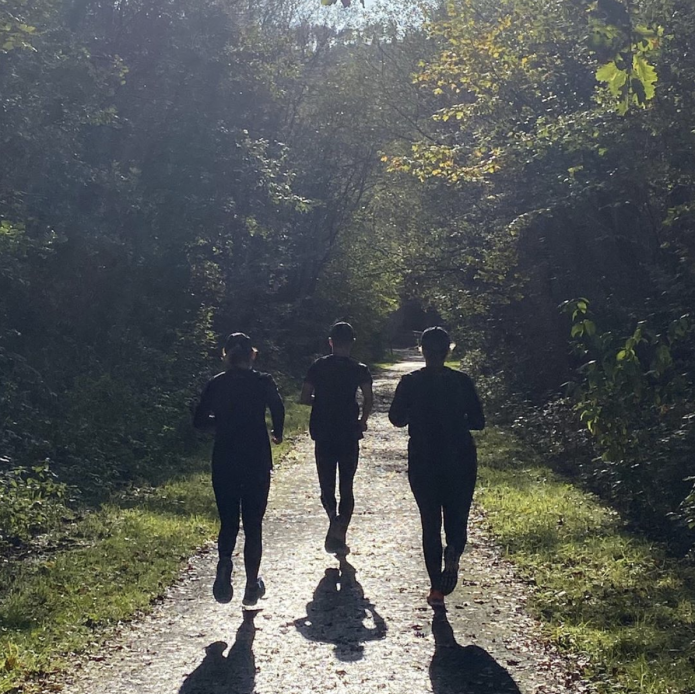 "Hi, I'm Gem and I'm the founder of VALA. Shortly after meeting my partner in Australia, we began running together at the end of our long working days. Enjoying the release and structure that exercise gave him, he quickly began training for marathons. Before his long runs, I watched him consuming preservative-packed and chemical-laden gels that were full of maltodextrin, over-processed syrups and acesulfame k. It seemed that exercising as act of love for his mind and body was being undone by these artificial gels and the numerous additives that they included. I resolved to change this and began making him gels from all natural ingredients.
A year later we moved back to London and after many positive reviews from athletes that had sampled VALA, I left my career as an Art Director in advertising to focus on VALA full-time. I have recently returned to Wales to build VALA and qualify as a personal trainer, so that I can begin offering free training to promote the benefits of exercising for mental health. Thanks so much for your support – it means the world to us."

If you're unable to pledge, you can show us some love on socials and share our campaign using the Indiegogo share tools.
Keep it touch and follow us on Instagram @valaenergy or sign up to the mailing list at valaenergy.com.
We really do value our backers as this wouldn't be possible without your loyal support. If you have any questions, want to say hey or join us for a run/swim/ride in our stunning Welsh landscape, drop us a line at [email protected] We'd love to hear from you.

We already have our factories, machinery, suppliers and legal representatives lined up, therefore we can go into production shortly after receiving backing. Shelf life testing accounts for a large portion of the timeline from January until March, as we want to ensure that VALA is shelf safe for athletes for as long as possible. We currently expect to ship our gels by the end of May 2020. 
Please note that our shipping fees do not include customs fees and the backer will be liable for paying these on receipt of their delivery. Our shipping costs cover shipping materials as well as shipping, to ensure that VALA reaches you in perfect condition.
Potential delays that may occur include supplier, machinery, manufacturing and legal delays. However, we're in constant contact with our contractors to ensure a seamless manufacturing process. We aim to be as transparent as possible and will keep you up-to-date every step, stroke and pedal of the way. We guarantee that you'll be the first to see our gels come off the production line.