VISS – The First Portable Hair Loss Treatment | VISS™ Hair is home care RF hair loss treatment device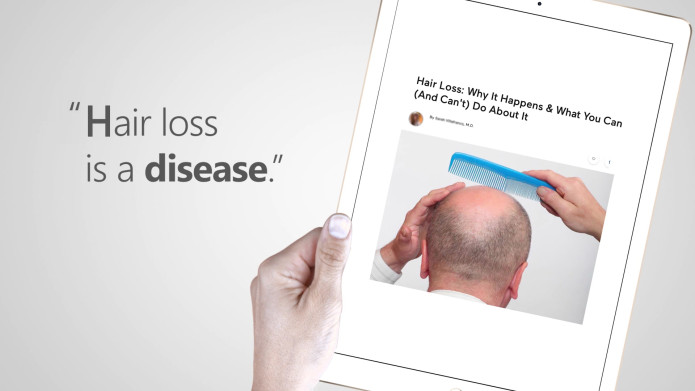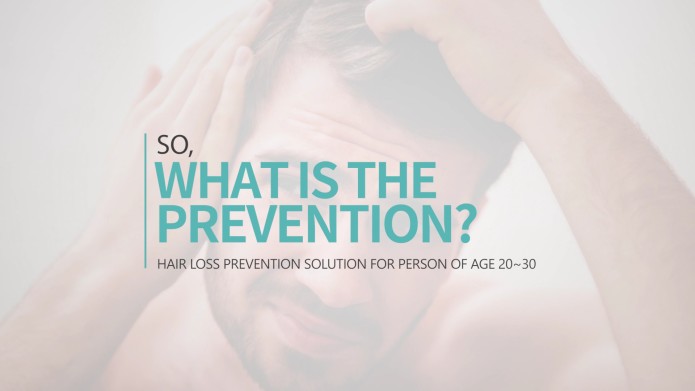 VISS Hair is…
VISS™ Hair is powered by 1Mhz Radio Frequency that released on the scalp enhances blood circulation improving it.
Apply the hair loss treatment serum on the scalp and massage with VISS Hair. VISS hair helps to penetrate the serum deeper into your skin and enhanced by the Radio Frequency improves the scalp micro-circulation, helping your hair to grow stronger and promoting new hair growth.
Viss™ Hair is a hair loss treatment device powered by 1Mhz High Radio Frequency, a 620nm infrared light and vibration massage. This rechargeable wireless device is easy to use and control anywhere and at anytime.
It's provided of a cover cap for a hygienic storage of the device after usage.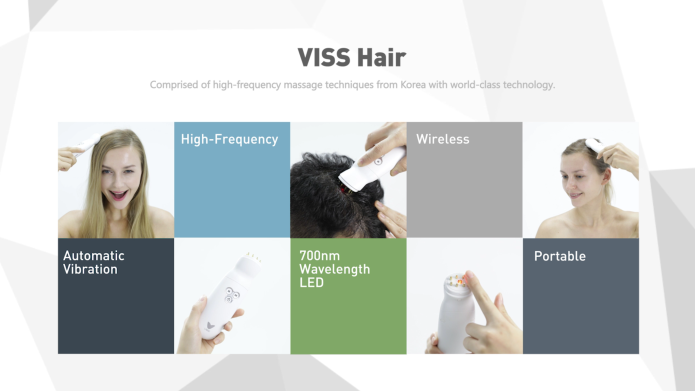 How To Use
     To optimise the effect we suggest to treat the area with VISS Hair everyday for 5 to 10 minutes
Wash and dry your hair thoroughly (Recommended use of VISS Hair is before bedtime)

Apply/Spray the hair loss treatment (or water) on the scalp

Turn on the device and select the treatment level (Unplug the charger while using it)

Press gently the head of device on scalp and massage (the vibration and LED must be working when you're using it the right way)

Hold and press gently for 1-2 seconds where you want to treat, don't let the vibration on the same spot for too long

Wait for 5-6minutes for the serum to penetrate into your scalp. You may blow your scalp with cold air gently. If you want to go out after the treatment, use any hair products (such as wax or hairspray) after washing your hair
The Effect
VISS Hair improves the scalp blood circulation and helps in revitalizing the inactive hair follicles. This leads to a better hair growth, hair loss control, helping with thinning hair issues as well
VISS Hair produces 1MHz high frequency which kills any bacterias or other foreign bodies on the scalp preventing infections. The scalp has to be healthy for a healthy hair growth
VISS Hair ensures a better absorption of the treatment serum both hair growth serum or dandruff serum
Device Parts Description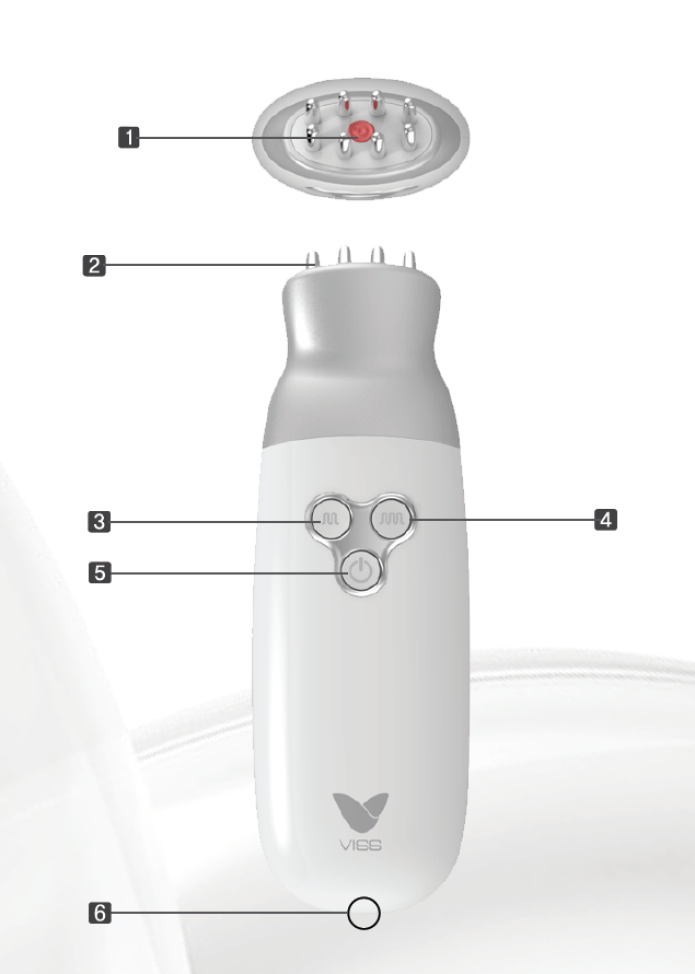 ​

​

700nm RED LED

VISS HAIR RF polar

Mid-low level radio frequency (Press twice for lower level)
Mid-high level radio frequency ((press twice for higher level)
Power button
DC 6V plug insert (Micro 5pin USB)
Technical Specification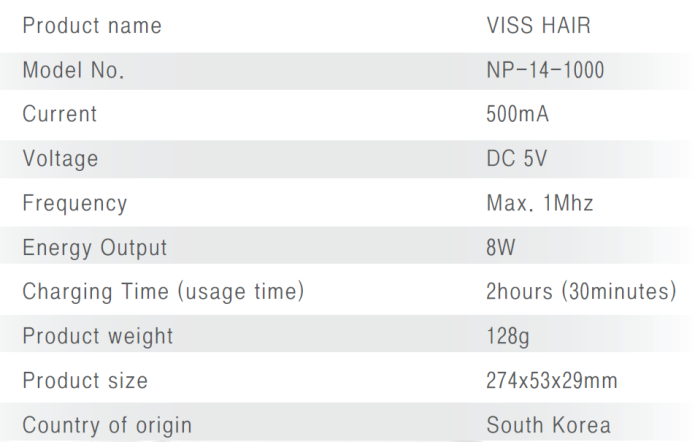 Caution – This cannot be used
Not suitable for children under age 14

If you have ask in disease such as active skin cancer, if you have a history of skin cancer or any other localized cancer in the are as to be treated

If your skin is sensitive to electric heat and easily develops a rash or an allergic reaction

If you have a pacemaker, or any other kind of implanted electronic medical device
Over or near anything artificial like silicon implants, Implanon contraceptive implants, pacemakers, subcutaneous injection ports (insulin dispenser) or piercings
If you are pregnant