WAGRO WINE – The leading startup taste In Uganda | Youths Improving Wine Production to curb unemployment
Short Summary
Hullo, My name is John Sseggirinya,  Team leader Water The Growers -WAGRO , A group of youths in Uganda. This group has been created now for 2 years.
Water The Growers – WAGRO is a registered youth group under the auspices of a Non – Governmental Organization called Training of Rural Women in Uganda – TORUWU established in the year 2000 and registered under an NGO ACT No. S 5914/3718.
Our mission is to empower the youth with social and economic growth so that they can always pave their way to success in this fast growing world.
WAGRO performs its activities under the multi- disciplinary Board of TORUWU. WAGRO operates through the main Headquarters of TORUWU covering 10 villages. It is a group of 50 youths who benefit directly with a team of competent staff members.
WAGRO targets unemployed youths, HIV/AIDS infected youths, non – school going children and other vulnerable children.
Mainly Our Campaign is :
To fully establish our wine Project and allocate the profits to the youths  Fruit Tree  project, We need to produce 1000 litres. 
As a starting cost, we shall struggle and raise $ 2,800, Which is our goal never easy but we must try our best. 
With your help, increasing this wine will benefit about 50 youths because the profits will be used to fund other programs like fruit tree growing, developing Job skills, entrepreneurial skills, educational attainment, career development, environmental conservation and build personal Growth. These areas are essential to any person's ability to be independent and productive. The youth enrolled will serve and actively participate in their community as part of youths projects.
Here below is the budget: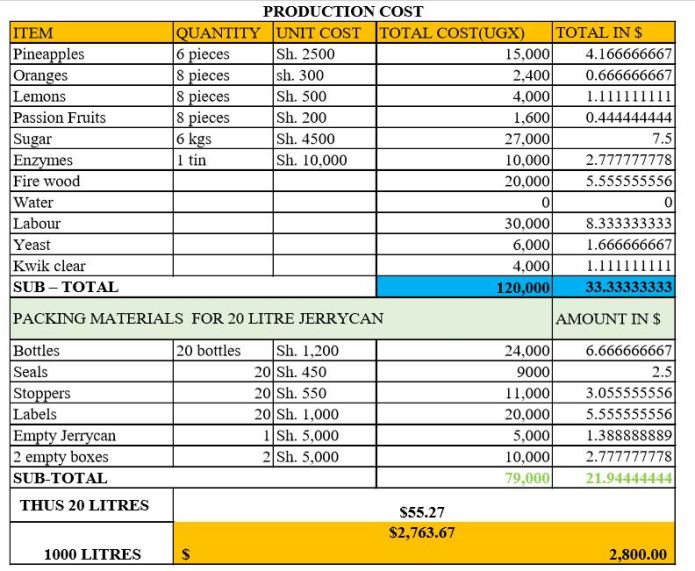 Even if we don't reach our target we shall use the money to increase the productions. Thanks so much.
Don't miss out on our beautiful Perks, these perks are individually craft hand made  by the youths .
The Impact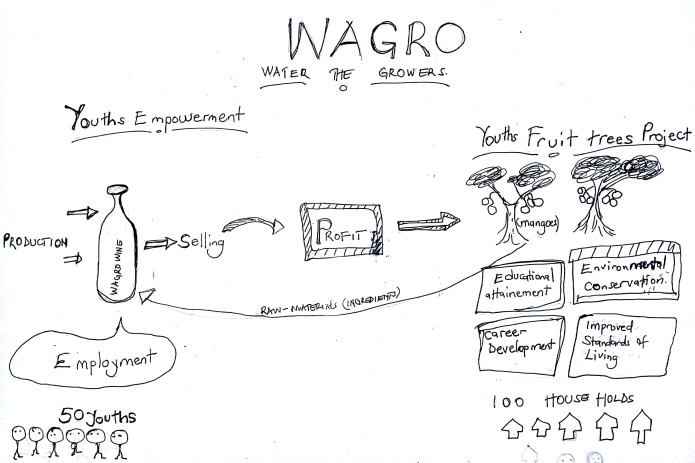 The project has great impact on the employment of the youths and the environment. This will change lives of about 150 people indirectly, talk about their families and friends.
We have produced wine for now 2 years but we have been investing some of the profits into educating school children on the importance of planting trees and doing away with Plastic Pollution. Which we have done quite successfully now with your help we shall use the profits more  into creating gardens of fruit trees which will be sold locally to earn the youths still and boost the group's activities.
Risks & Challenges
To avoid misuse of these funds the following will be done:
1. A bank account will separately be opened specifically for this campaign this is to ensure these Funds are used appropriately. Mr . Yiga and Ms. Sophie of Training Of Rural Women In Uganda – TORUWU will be the principal signatories of this account since its our Umbrella organisation.
2. The stock produced must be kept the same.
3. An agreement to be signed that the money got should only and only be used for its intent.
 The youths are highly committed to producing and developing this project to the heights because its want feeds them.
Other Ways You Can Help
You can also help by sharing our campaign with a friend or someone you know can be of help.
or If you think of any other way you can email us.
Tell a friend to tell a friend.
In conclusion,
I want to share with you some of the messages some of the customers have shared with us.
Nakidde Carol gave us thumbs up,When she tasted the wine and said:
this wine is isanely classy i love it.
A friend in Colorado Natasha Isimbi stated that wine is good she will have a friend who is in Uganda currently return with a bottle or two in February
Lets do this I believe we can… thank you so much. we are strong and determined to achive this