WalkingPad R1 Pro: The Best Gym Alternative | Best Option For Both Running and Walking. A Truly Foldable Treadmill That Takes 90% Less Space.


Developed with running and walking modes, WalkingPad R1 Pro accommodates your daily exercising needs at the place you prefer. WalkingPad R1 Pro is 90% space-saving than the traditional treadmill and can be easily folded and stored with the help of double folding design and smooth-rolling wheels.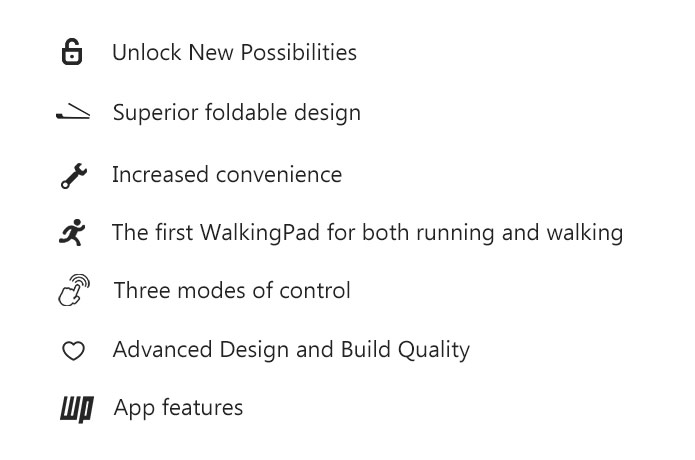 Conventional treadmills are huge and occupy unnecessary space. The WalkingPad R1 Pro incorporates a unique dual folding mechanism, the deck and handle can be easily folded up for compact and simple storage.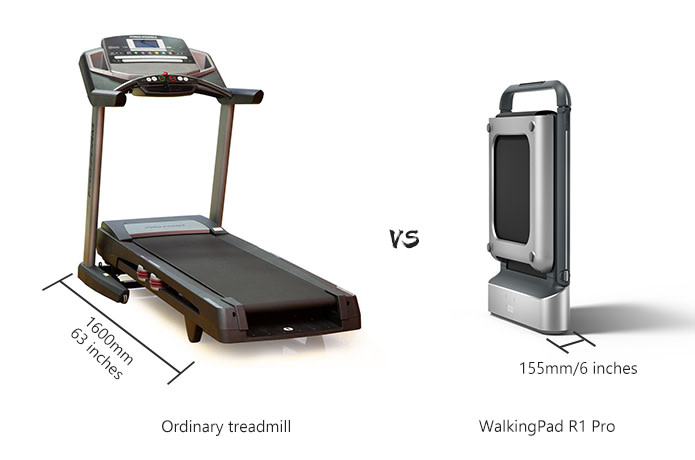 WalkingPad R1 Pro is your perfect exercise buddy that allows you to stay healthy under different scenarios.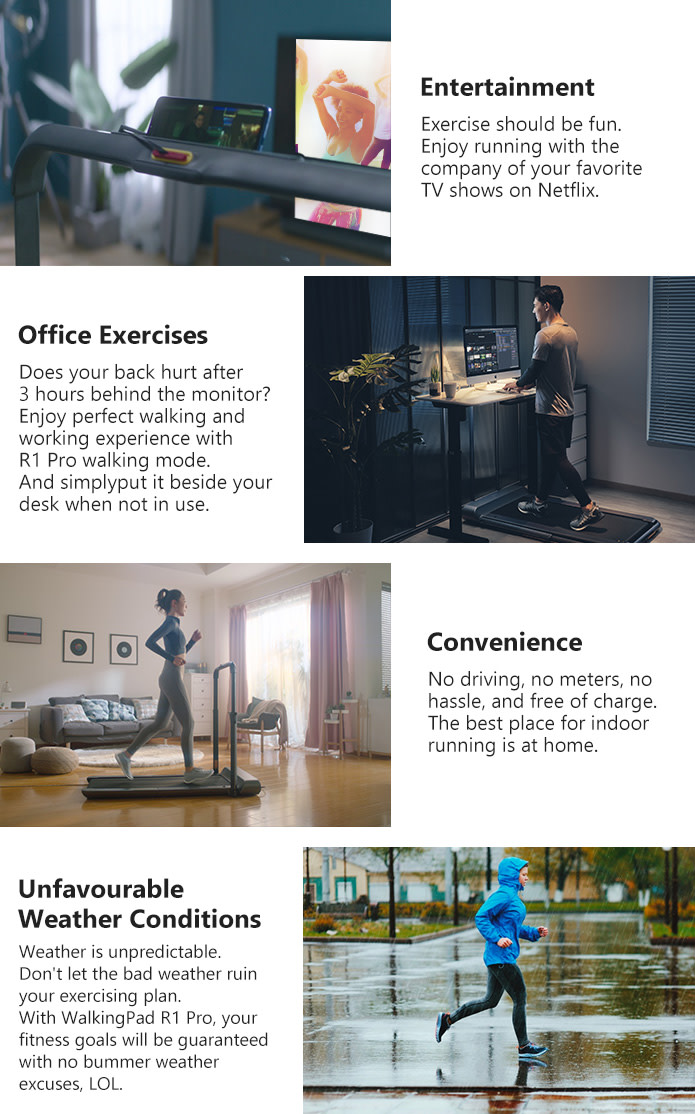 Learn from the feedback of our previous customers, we redesign the WalkingPad with the capability to serve your running need. We also reshape the WalkingPad by adding a balancing handle and prolonging the deck for the better running experience.


With smooth-rolling wheels attached, the WalkingPad R1 Pro is guaranteed for easy transport. 

WalkingPad R1 Pro can be easily folded up for compact and simple storage.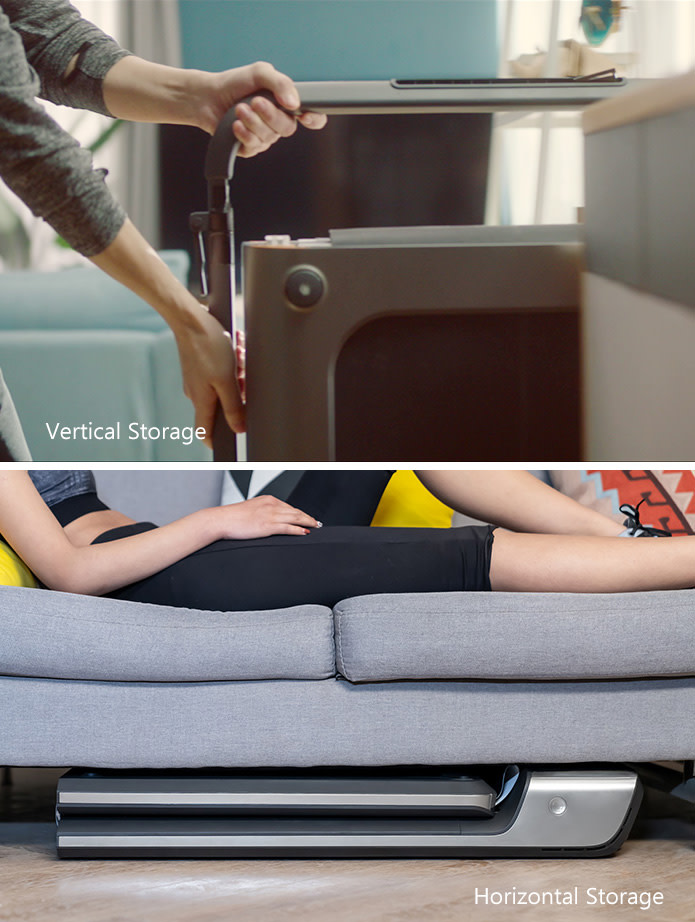 WalkingPad R1 Pro can be controlled in three ways. Under manual mode, it can be controlled used the remote control or the KS Fit APP. Alternatively, it can be controlled by feet under the auto mode to provide greater convenience.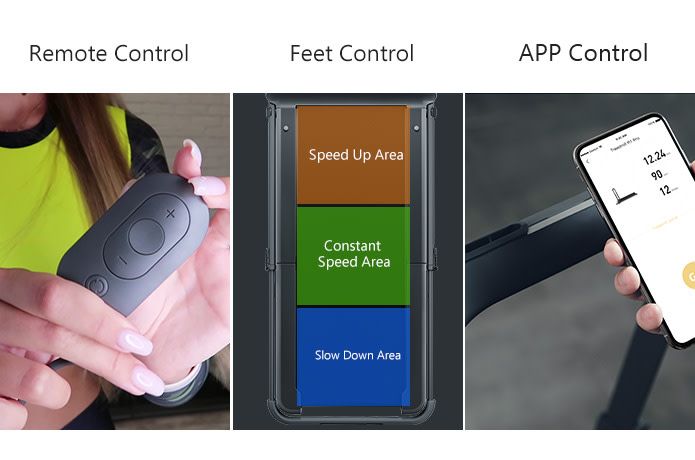 By using an aluminum alloy frame, the durability and stability of WalkingPad R1 Pro are significantly enhanced. We improved the power of the motor but also reduced the noise level at the same time. Additionally, the EVA cushioning softens the impact on your knees and the anti-slip running belt will provide a better grip.


We designed a dedicated slot for phone and tablet on the handle, so you can always stay entertained and connected.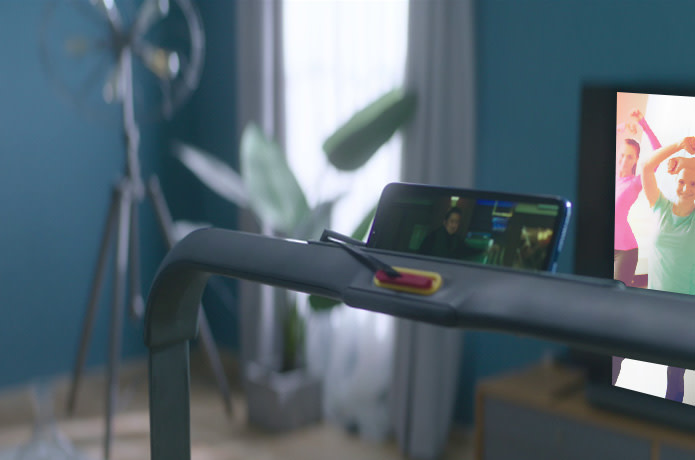 The WalkingPad R1 Pro has a newly added safety clip and front handle to keep you safe while you exercise. The handle provides additional balance while the safety clip acts as an emergency stop button.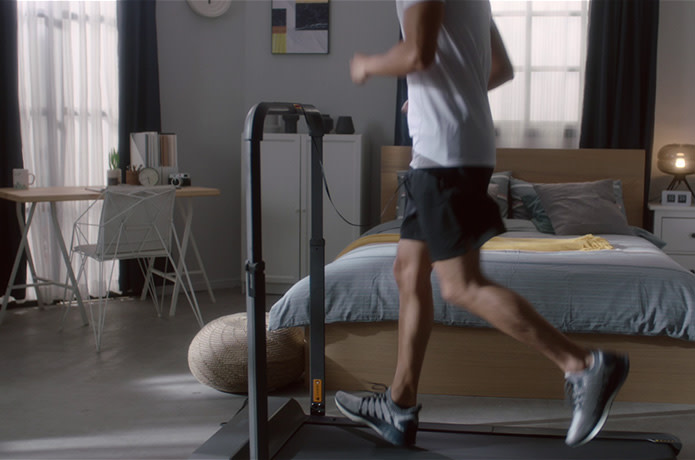 The LED panel sits at the front of the WalkingPad R1 Pro helps you to monitor your speed, distance and workout time.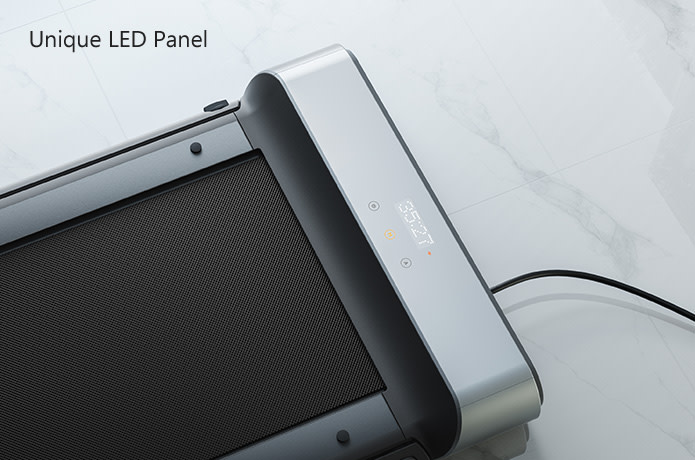 WalkingPad R1 Pro can be controlled via KS Fit APP in which has a variety of training options.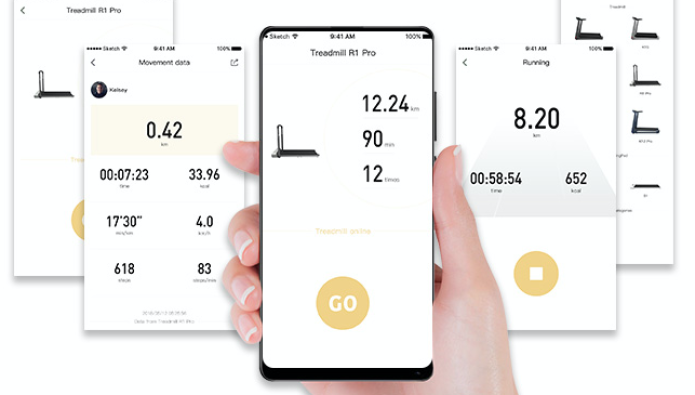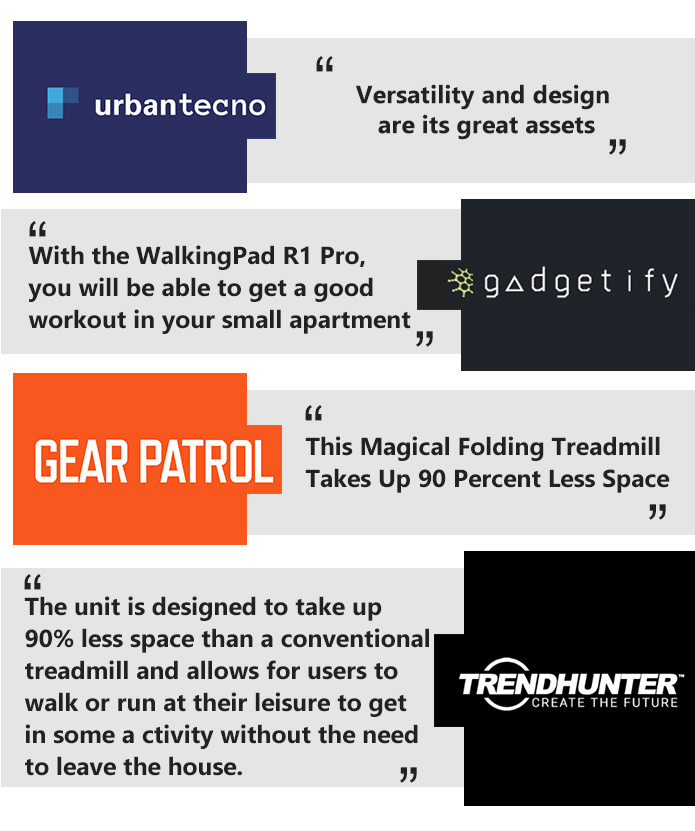 Here is a WalkingPad R1 Pro demo video. We will be releasing more videos like this soon. Stay tuned and find out more!
Production Updates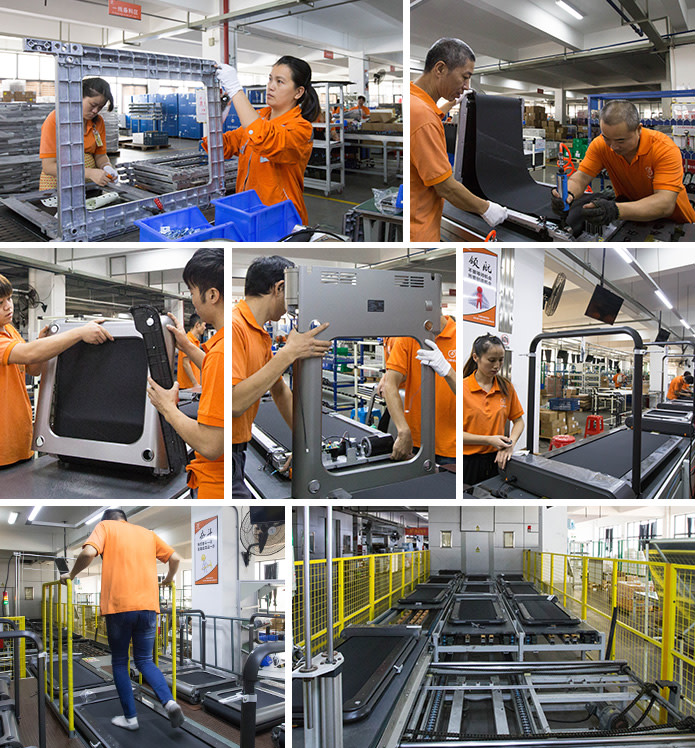 Who is WalkingPad Team?
WalkingPad was created by a group of professors, sports scientists, engineers. Through extensive research and discussions, we developed the innovative features of WalkingPad with the customer' s needs in mind. 
By specializing in solutions created uniquely for the home and workplace, WalkingPad is helping to empower individuals to find better health regardless of the setting. With WalkingPad exercise equipment, you're free from the sedentary lifestyle.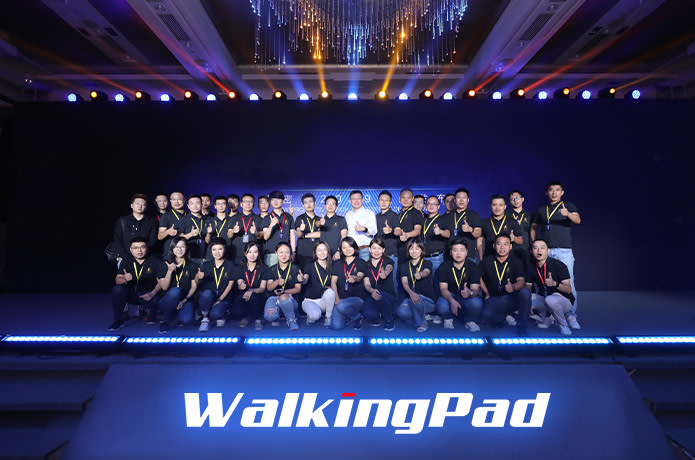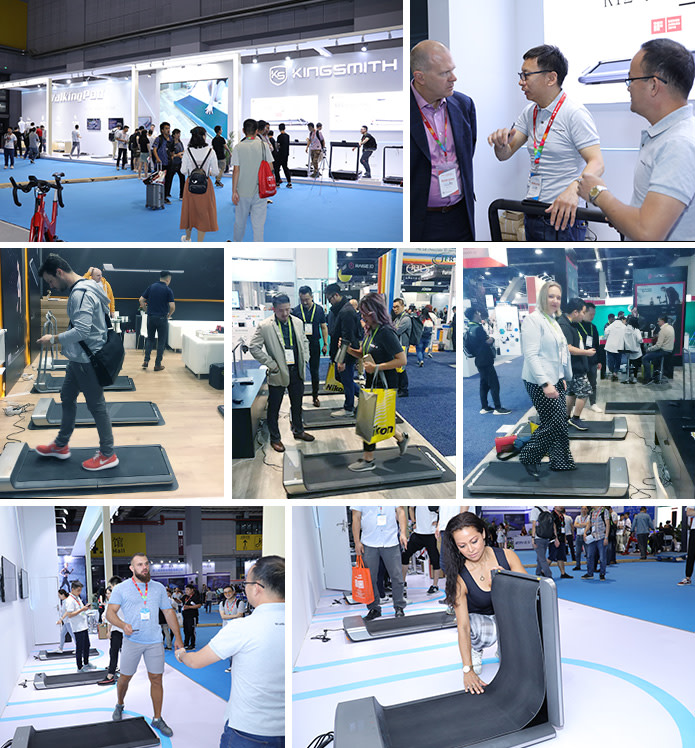 More details: https://www.facebook.com/Indiegogo/videos/3070840686265646/

Over the year, WalkingPad has grown to be a brand trusted by many users worldwide. Here is a photo of our happy users of WalkingPad A1.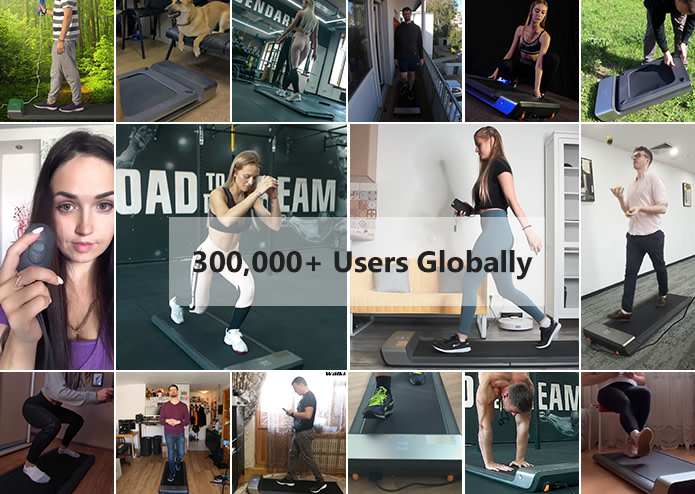 From now until the end of the WalkingPad R1 Pro campaign, you can refer your friends to get WalkingPad amazing prizes through 2 ways. Please note that your friend can only use one referral link for one order. 
Option 1:
Copy your unique sharing referral link​​​​​​​

Share your unique sharing referral link with your friends and ask them to join the WalkingPad family by placing an order for R1 Pro on Indiegogo
You'll receive FREE referral prizes including shipping! Types of prizes vary depending on how many referral orders are tracked via Indiegogo.
Option 2:
We've teamed up with Kickbooster. For every backer you refer to the WalkingPad R1 Pro project, you will receive an 5% of their pledge amount.
Sign up on Kickbooster. You'll get a personal link to share through social media, email, or any other platform you like.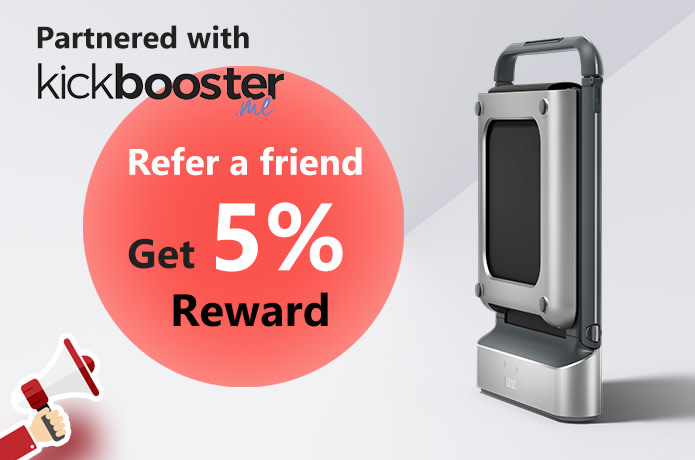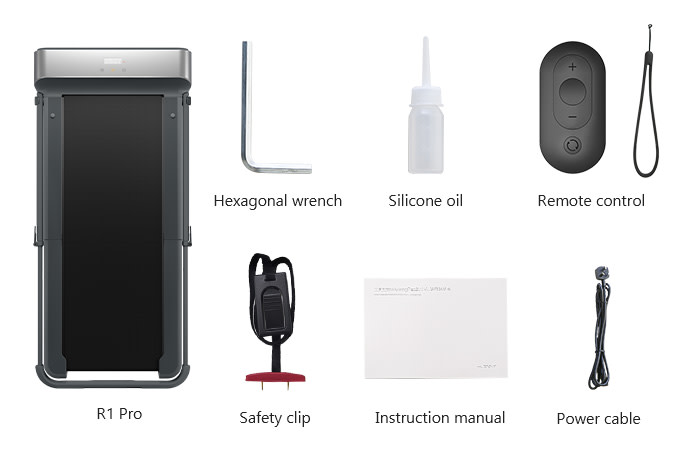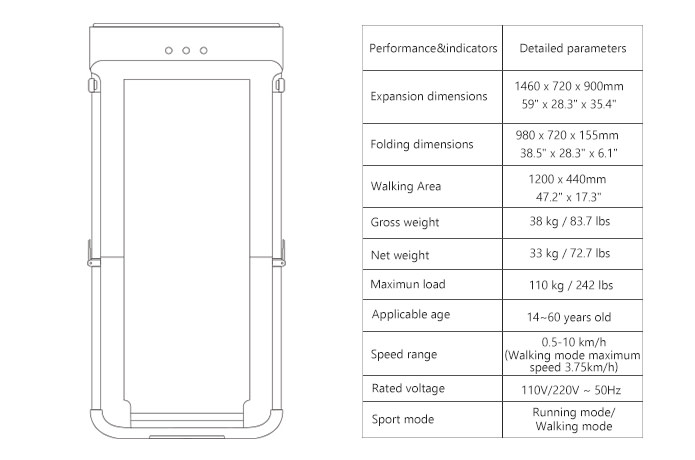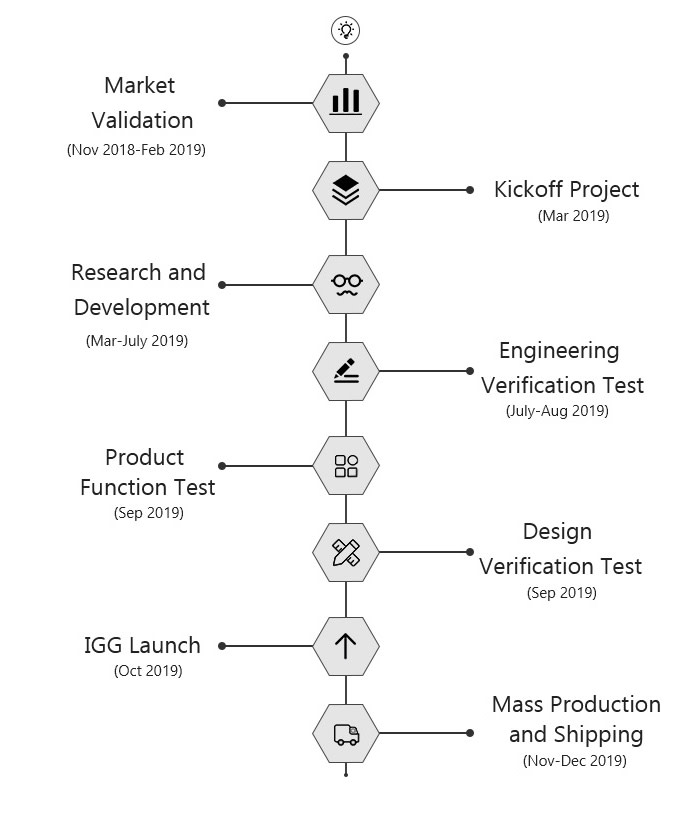 A Message From Us
In WalkingPad, we value our customers and we hope to constantly improve our product to provide the best exercise experience to our valued customers. Over the past year, we have pushed boundaries and devoted ourselves in creating the best home exercise product, the WalkingPad R1 Pro. 
Our WalkingPad A1 has been loved by users around the world and also ranked No.1 for 28 consecutive weeks under treadmill sections on JD, the largest retailer in China, a member of the NASDAQ100 and a Fortune Global 500 company. Hence, we can guarantee all of you the credibility and reliability of our product. We are also actively searching for the best logistic partner to deliver the product to all our backers. 
All in all, we would like to seek your kind support towards this campaign. Thank you very much.