Waveblade Sports Roller | The Waveblade is a durable and compact sports massage tool, designed to target all areas of the body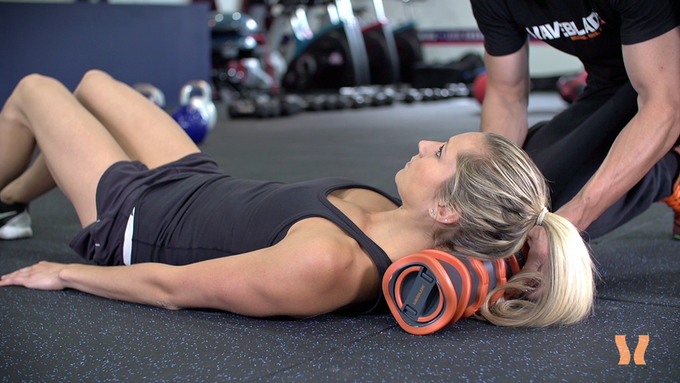 The Waveblade Sports Roller is a durable, versatile, and highly effective sports massage product that dramatically improves the way athletes address their preparation and recovery sessions, enhancing athletic potential.
Compared to existing foam roller solutions, the Waveblade represents a transformational innovation, delivering big benefits to both amateur and professional athletes alike.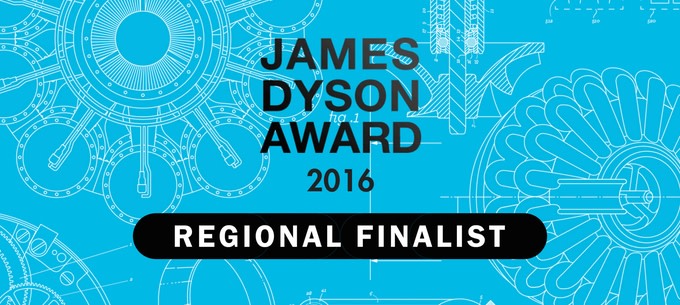 The current products on the market were all too similar. They didn't address our needs as coaches and therapists, or the needs of our athletes.
Our goal was to solve common issues our athletes were facing by creating a product that provided:
An intelligent new way to target all areas of the body
Innovative design that enhances circulation and hydration
A smart product that interacts safely with the body and spine
A new approach inspired by sports and massage therapists
Built in trigger caps for hard to reach tension points
Strong and durable, won't break down like foam rollers
A consistent pressure to prevent adaptation and desensitisation
A compact product that fits in gym bags or hand luggage easily
A smart and easily accessible education platform
Applied evidence based research

The Waveblade sports roller is the first sports massage tool that accurately and effectively targets all areas of the body. 


The patent-pending Waveblade pattern is designed to safely and effectively create a high-to-low varying pressure system, that allows for the maximum amount of blood to reach tight and damaged muscles, to enhance tissue hydration and speed recovery after exercise.

The centre blades of the Waveblade are precisely designed to engage the back muscles and fascia located on either side of the spine, improving spinal mobility and posture.

The Waveblade's multiple contact points stretch muscles and fascia (connective tissue) in multiple and opposing directions simultaneously, providing a more effective release. This is a highly effective technique used by sports therapists.
The Waveblade's two Trigger-Caps provide athletes and therapists complete control, allowing them to target hard-to-reach tension points and regulate pressure accordingly.
 Easy to hold or to place on the floor, Trigger-Caps won't roll away and move out of the desired position like massage balls do.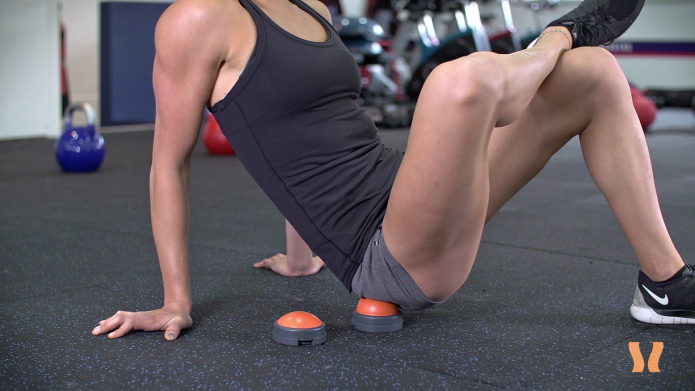 Each Trigger-Cap has a different shape to uniquely target different parts of the body. The small Trigger-Cap targets muscles such as the gluteal group and hip flexors.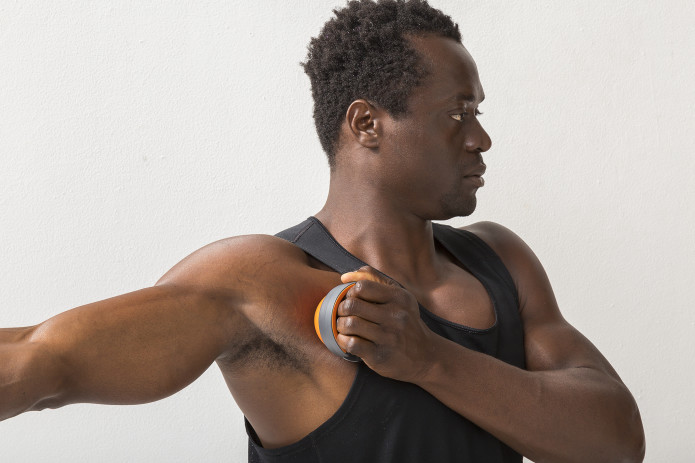 The large Trigger-Cap targets hard to reach muscles such as the pectoralis and sternocleidomastoid (SCM) upper chest and neck groups.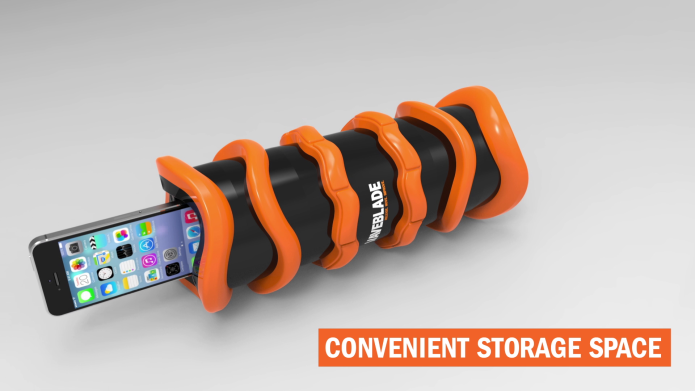 Additionally, the trigger caps also clip into place, providing a discrete storage space for valuables whilst training, or in transit.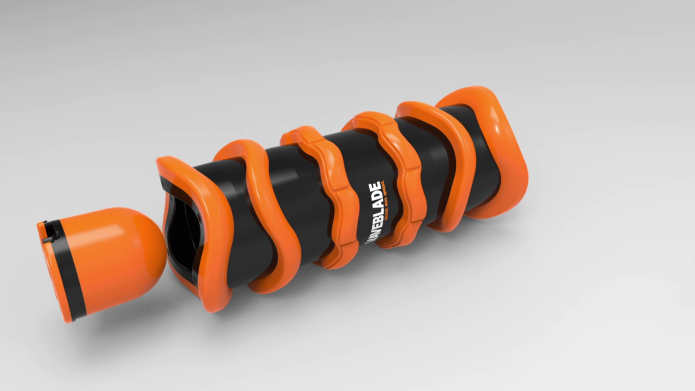 The Waveblade has been precision engineered to be strong, durable and compact. Allowing it to withstand the heavy loads and repetitive use of intense training schedules.

The blades themselves are made of a silicon compound that won't break down like foam rollers do. This provides a constant reliable pressure for athletes, encourages consistent mobility gains, and avoids muscular adaptation (elasticity) and desensitisation (receptors).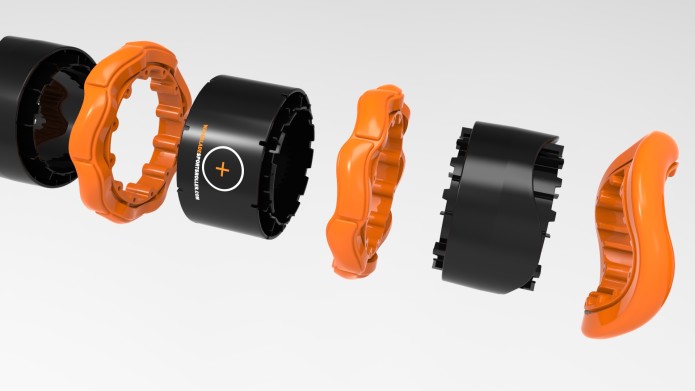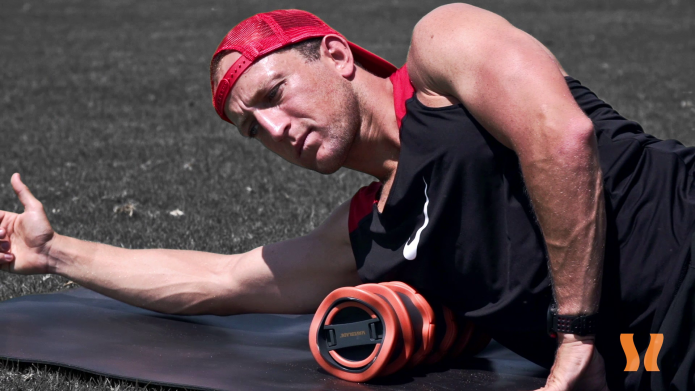 Fits neatly into gym bag, hand luggage or suitcase, for athletes on the move. Your mobile massage therapist.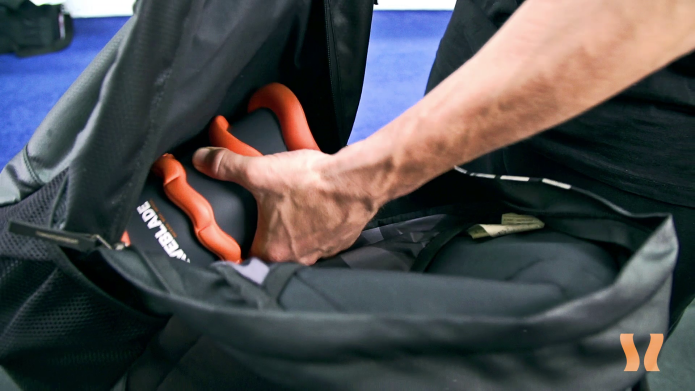 With innovation, comes new education – We have developed the Release Move Improve education system and created an online exercise library to ensure the latest techniques and concepts are easily accessible to all Waveblade users.


Improve Performance
Enhance Recovery
Strong and Durable
Compact and Portable
Targets All Areas of the Body 
Release Tight Muscles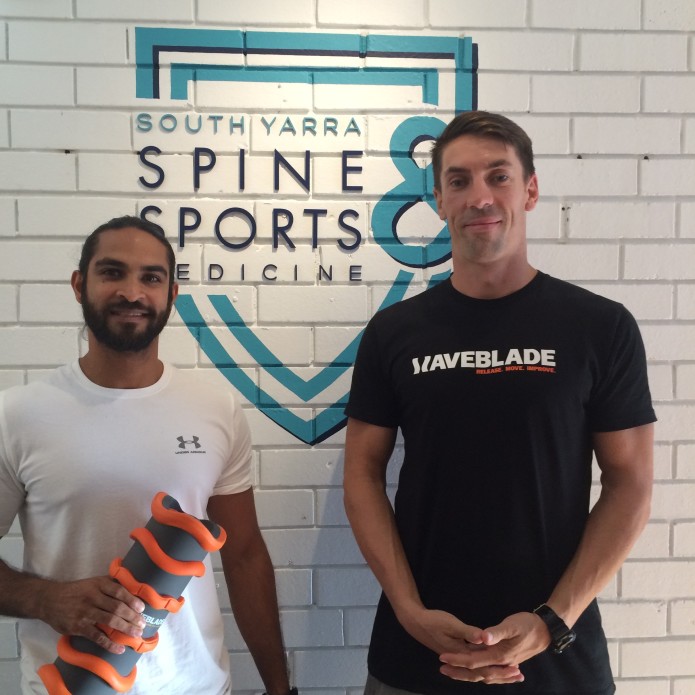 Matt Waterton and Choppy Somjee are the co-founders of Waveblade. Together they have more than 25 years experience in sports coaching, strength and conditioning, and injury rehabilitation.
They first met in Bondi, Sydney in 2013, having both studied extensively under the FMS system, and shared similar philosophies around movement, training, and physical therapy.
Prior to moving to Australia, Englishman Matt and Choppy, who hails from Canada, had suffered major injuries that heavily disrupted their own sporting ambitions – Choppy in triathlon and Matt in snowboarding. They worked hard in rehab to get back to full fitness and educated themselves throughout the process. Through their own respective recovery journeys, they discovered the Self Myofascial Release (SMR) tools available on the market, and quickly realised that these products did not meet their needs.
They found that their bodies adapted too easily to soft products, making them less effective over time. Durability was also an issue as most of the reinforced products on the market broke apart after only a few weeks of intense use. Additionally they had to buy multiple products to do the job, as there was no 'all-in-one' solution that targeted all problem areas of the body. Looking to achieve an improved solution for themselves and both amateur and professional athletes alike, the Waveblade was born.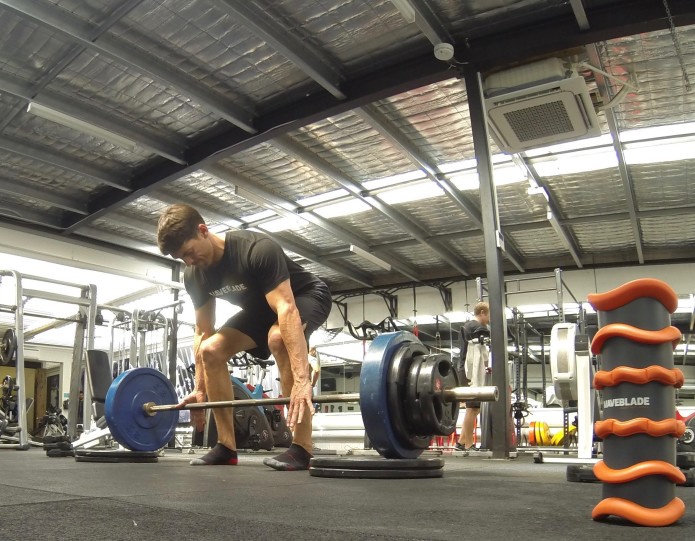 Matt Waterton has worked in sports coaching, strength and conditioning, and corrective exercise for more than 15 years, After many years traveling and working within the winter sports industry, he returned to the UK to work in strength and conditioning with professional soccer teams, athletes and corporate clients. Since 2009, he has been based in Sydney specialising in injury rehab, injury prevention, and strength and conditioning programs.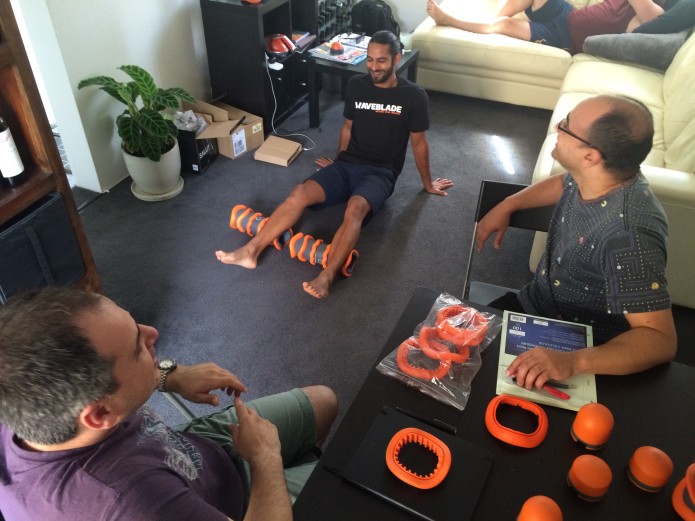 Choppy Somjee has been a triathlete, strength and conditioning coach, and remedial massage therapist in both Canada and Australia. He runs a sports injury recovery clinic in Byron Bay, where he combines and applies the disciplines of therapy, nutrition, strength and conditioning to his clients. He is also completing his MA. in Osteopathic Medicine.
Every tool and stamp has been completed, and production samples have been produced.  We are now officially in production and eagerly awaiting our first production run to be completed and shipped!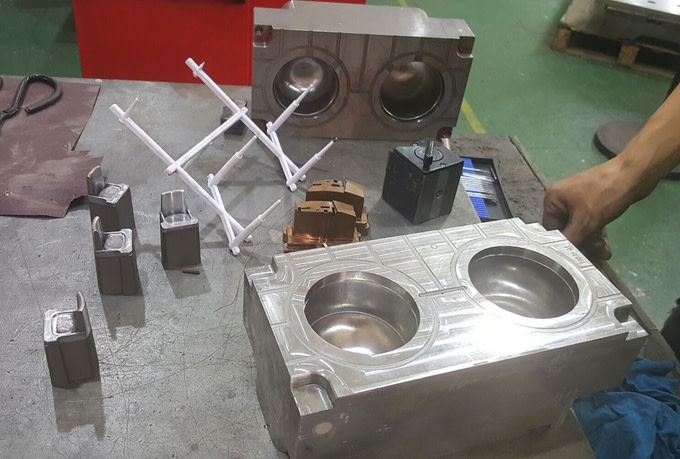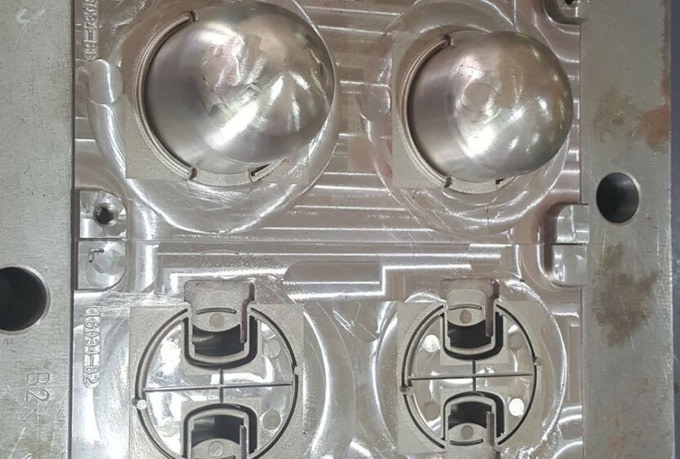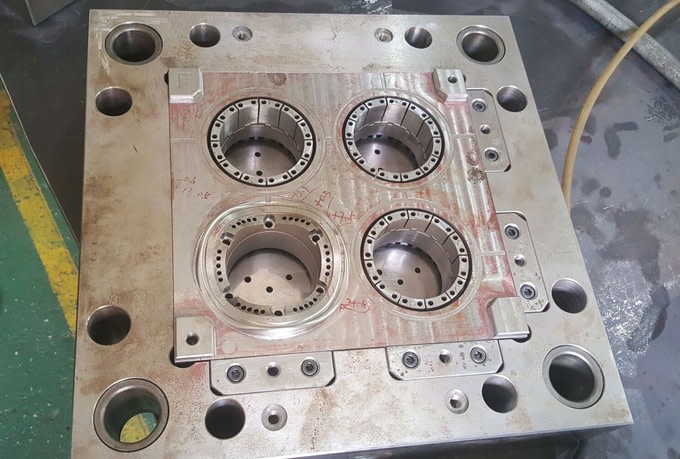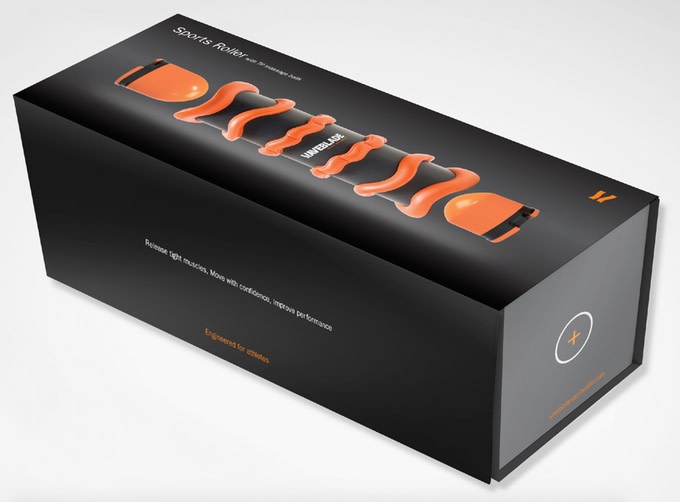 Risks and Challenges
We all know problems can happen, how ever much you try to avoid them, the unexpected is never far away, this is a large part of the product development game.This is why we have spent the last 3 years, developing and refining our product. We have prototyped and tested extensively, to reduce any risk of unforseen issues in the manufacturing process.
.Our years of experience in the industry have driven our vision for a high performance product and supporting education system. We have tried and tested the product on ourselves as well as on a variety of different high performance athletes, to ensure it meets up to ours, and their high standards.
Our engineering team also have vast experience in product development and manufacturing processes. They have forged strong relationships with high quality factories, suppliers and distributors, over their 20+ year career.
We have also ensured our IP is fully protected by lodging Patent and trademark applications globally.
We are a new company made up of a group of highly experienced professionals, all with different essential skill sets to drive this project towards its completion. This is our primary focus, and as our flagship product, the Waveblade has our full attention.