We Built This Cheesecake | Artisan cheesecakes, baked with a purpose, in 222+ flavors. We relocated and need your help!

How We Came to Be
I grew up in the Chicago and southern Wisconsin area with great cheesecake. I learned to bake when I was just 4 years old. As a young girl, I spent time in 3rd world countries and upon returning to the USA I knew that one day I wanted a life of giving back. I started Muddy Paws Cheesecake in 1992. 26 years later, we are still in business in the same city where I started it: St Louis Park, Minnesota! We make 222 flavors of cheesecake and we do work with many local charities. Each year we also put on cheesecake sampling event which brings in hundreds of toys and pounds of food for our charity partners: Step Emergency Program & Perspectives Family. Last year, we were an accidental target of a burglary which damaged most of our bakery. The public came thru to help us rebuild! To give them a better place to come to and to put that experience behind us, we moved to a new location mid-January 2019.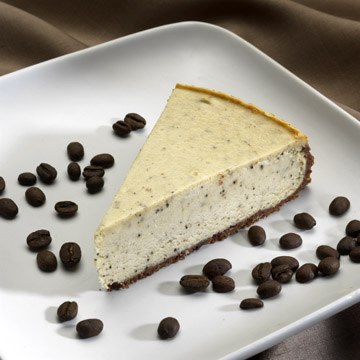 What We Need & What You Get
To be able to bake, we must contract a licensed professional to install a gas line & hook up for our oven. We are borrowing an electric oven (once our sinks are put in!), which has limited capacity. Our gas oven, once hooked up, will allow us to bake in the volume needed to be able to keep up with production. We are also wanting to create a community space for gatherings, meetings and co-working! This is a needed affordable option in our community and it will be offered at a discounted rate to our cheesecake customers. We need help with costs of that remodeling. 
The Indiegogo funds will be broken down accordingly:
$3,000 for Gas Install/Hook Up
$5,000 for Community Space (paint/carpet/furniture)
Any extra funds will go towards helping pay back the loan taken out to cover expenses of the moving truck + expenses paid for paint/flooring/furniture/ceiling tiles/signage/marketing materials and lighting in our retail area (which is done!).
What you will get is your name on a wall plaque in the community meeting space, which will be the We Built This Cheesecake wall! You will also get to attend a private party just for our investors, where will have cheesecake, live music and some surprise perks handed out! All who donate over $40, will get a "We Built This Cheesecake" T-Shirt! (You may buy a t-shirt or extra t-shirts, at cost, as well. Link will be provided here soon.)
*The celebration party will be early April, 2019.

Other Ways You Can Help
Please help us share this campaign:
Share on social media and on email.
You can use the Indiegogo share tools! Post a photo with the link so it is viewed more.
THANK YOU all for helping to Build This Cheesecake!