Wetsleeve: Wear Your Hydration | Effortlessly hydrate on the go with the newest, most innovative way to stay hydrated.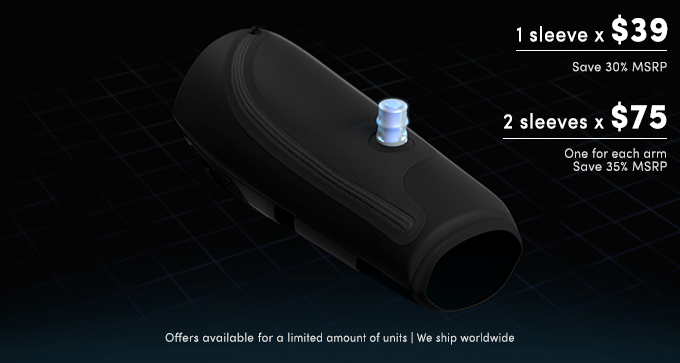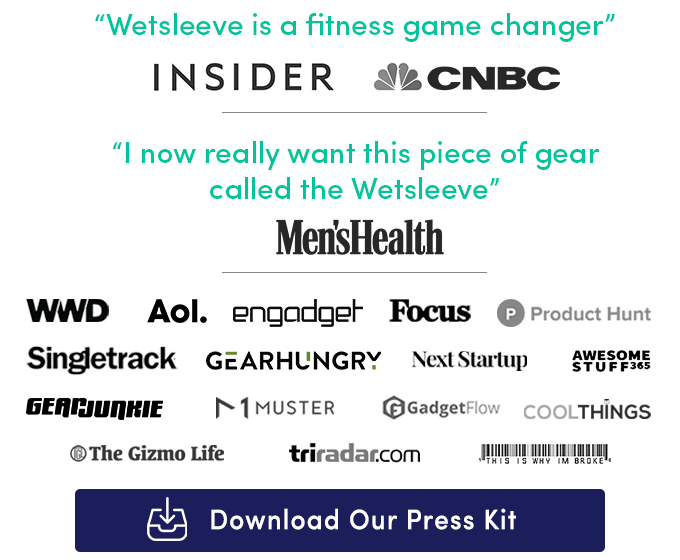 The future of wearable hydration is here. Wetsleeve is a patented lightweight, breathable soft sleeve worn on the forearm with a refillable hydration reservoir.

Wetsleeve allows you to focus and push forward without breaking your athletic rhythm. Designed for anybody with an active lifestyle, Wetsleeve is hydration in motion.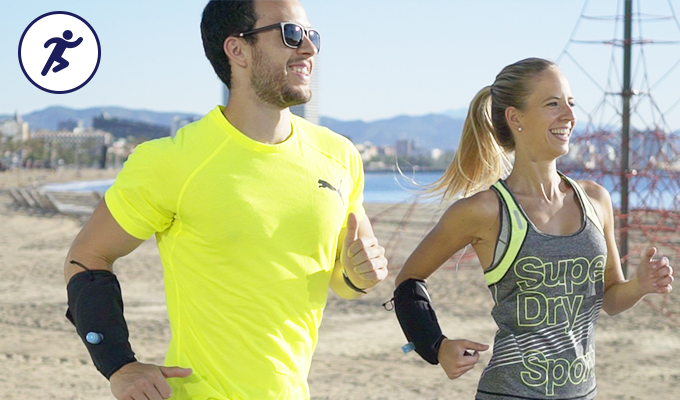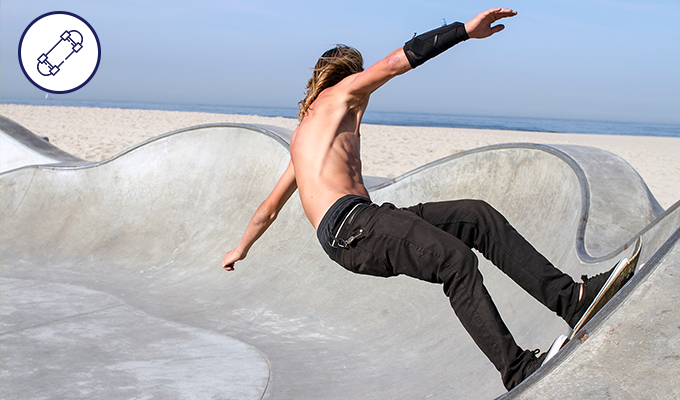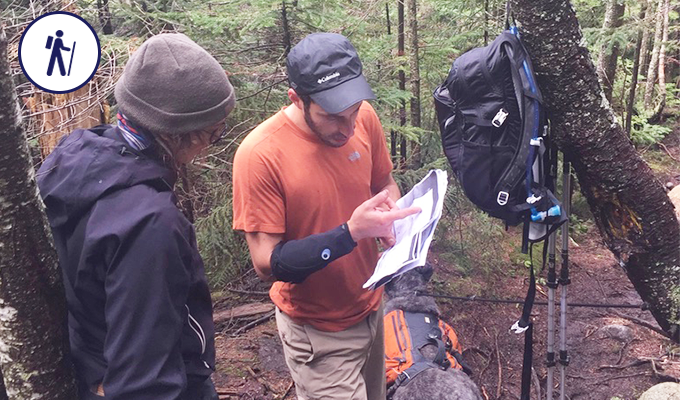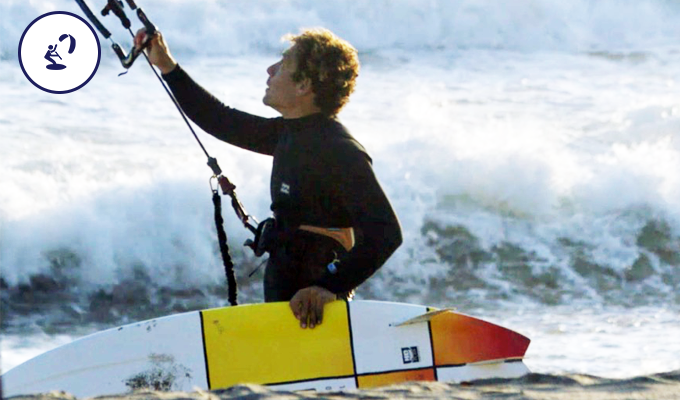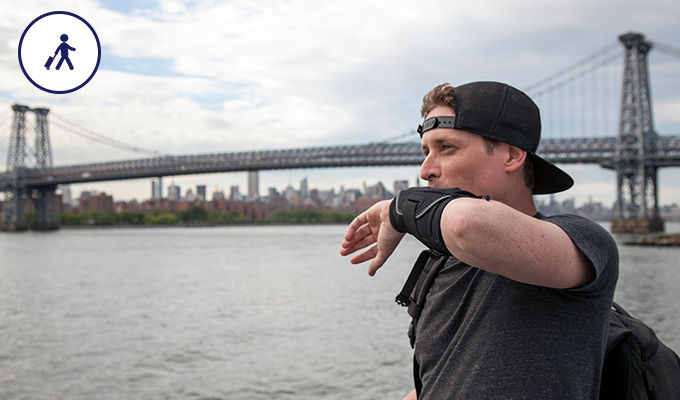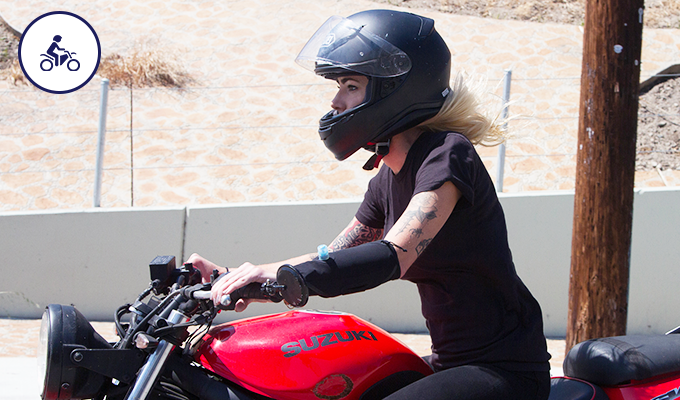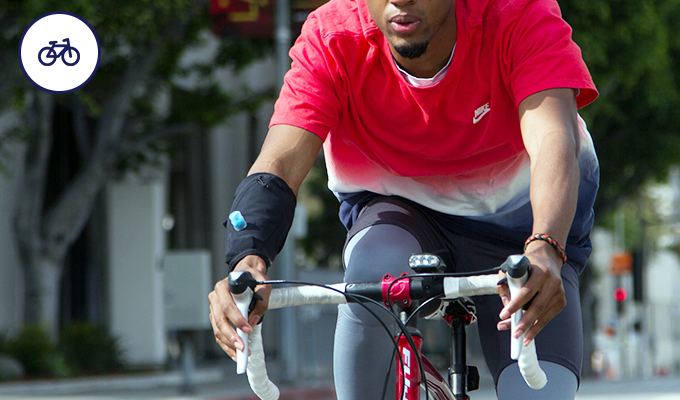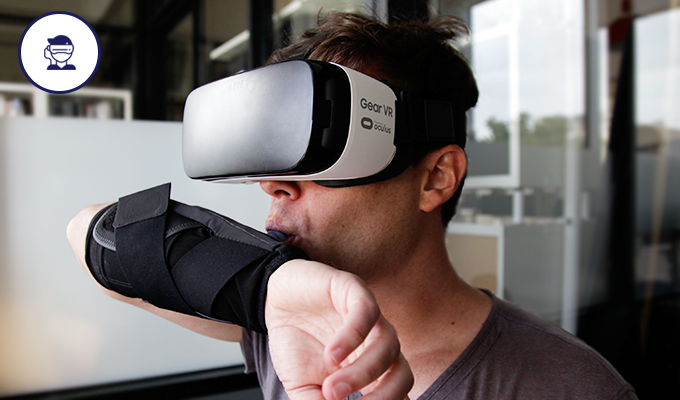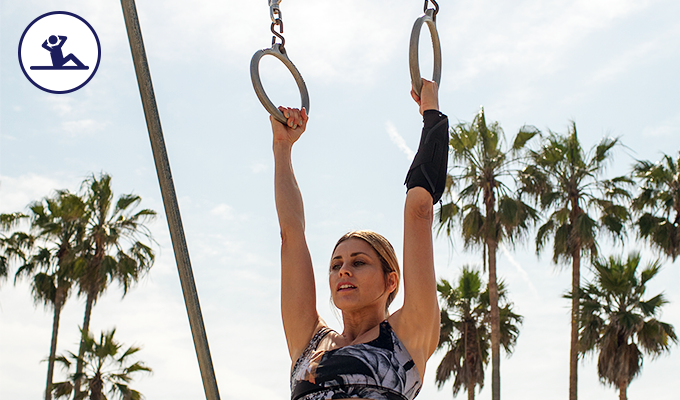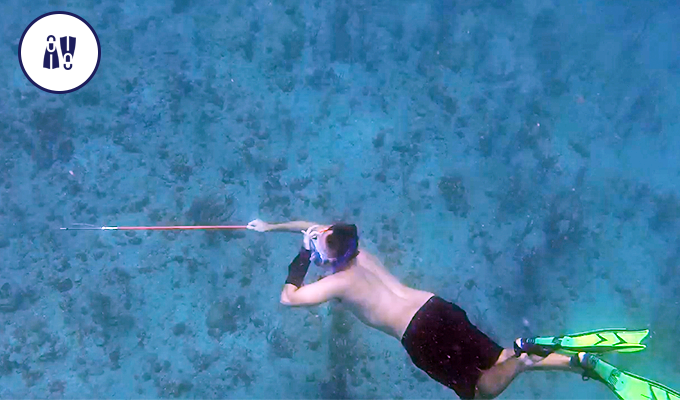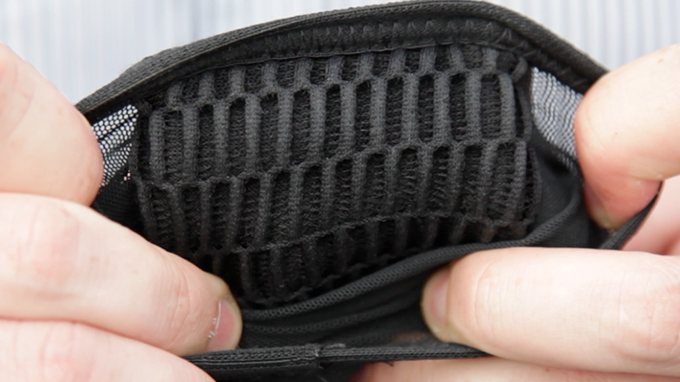 Zippered pocket securely holds the reservoir, and provides easy access for refills.
Adjustable wraparound band gives you the perfect fit at all times.
Also features two pockets to keep personal belongings safe on-the-go.
Made of premium, water resistant materials. Built-in insulation layer reflects heat away from the body, while keeping contents cool. For an extra cold drink, add ice to the reservoir or place it in the fridge before use.

Wetsleeve's detachable hydration reservoir is durable, leak proof and made of FDA-approved food grade materials. With a volume capacity of 12 oz (350ml), it can be easily filled with water or your favorite sports drink. The replaceable silicone mouthpiece situated towards the wrist allows you to effortlessly drink from a natural position. The zip seal flap and roll-top opening allows for quick and easy refills and ensures no leakage.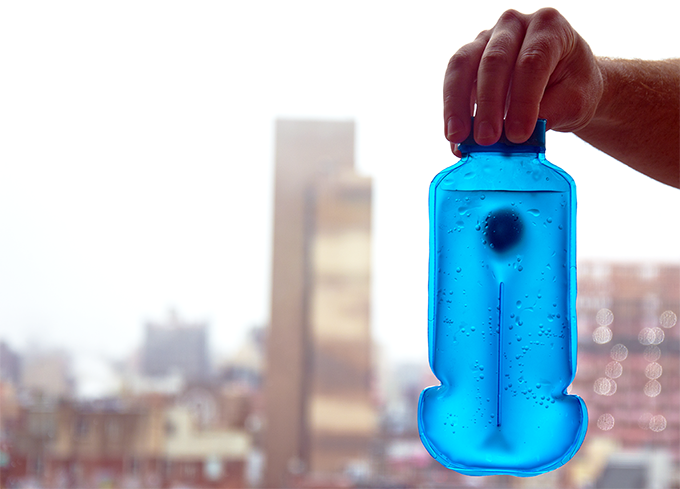 A built-in spine ensures the reservoir maintains its shape and keeps the liquid distributed across the forearm at all times- even during the most rigorous activities. After each sip, the reservoir continuously compresses to prevent the liquid from sloshing around during use.

Wherever you go, Wetsleeve goes with you.
Even if you already have a hydration solution or just go running with a water bottle, we can't wait for you to try Wetsleeve and see how it changes your routine. It's lightweight, fits perfectly on your arm and it's the most convenient way to hydrate on-the-go.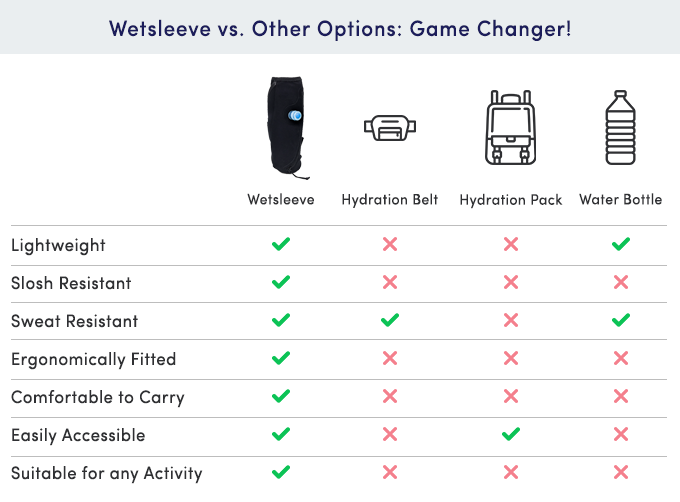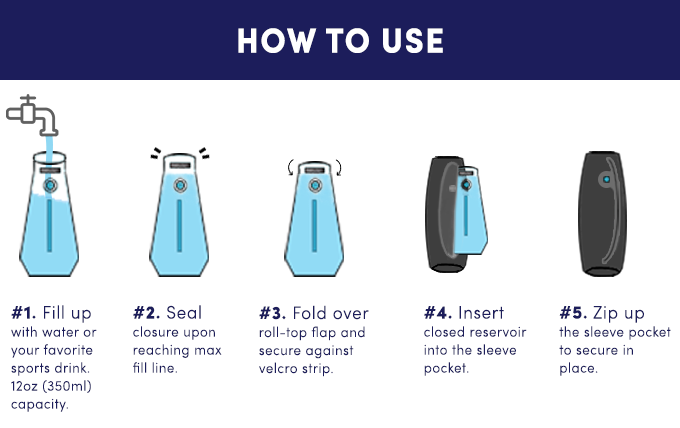 Fit the sleeve onto your forearm and secure it into place with the adjustable wraparound velcro strap. That's it! Now, you're free to move without having to wear a bulky backpack, hold a bottle or stop your activity to hydrate.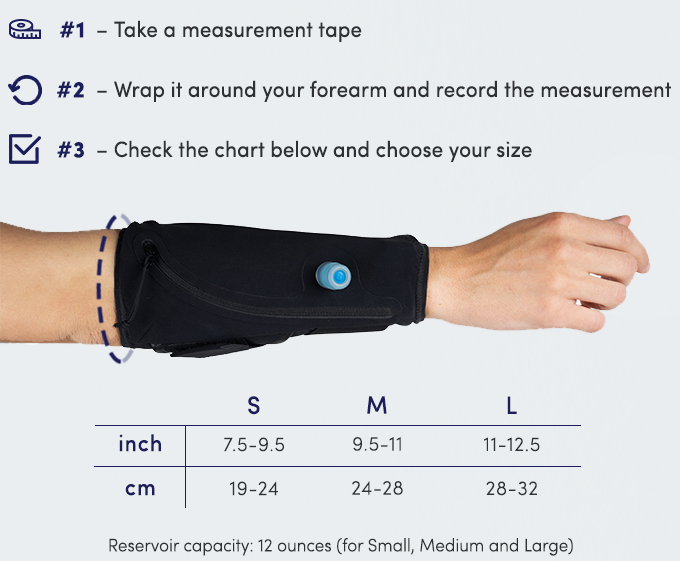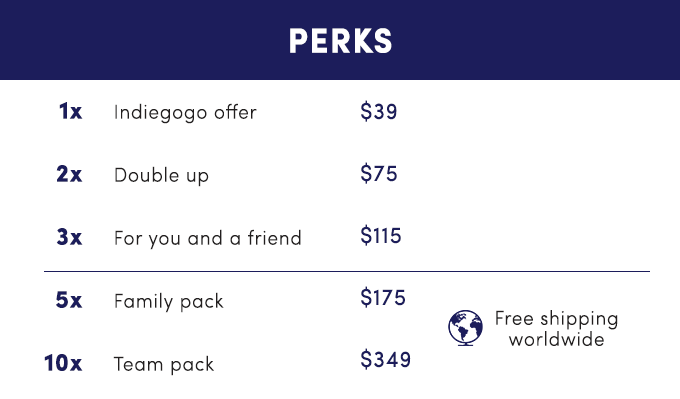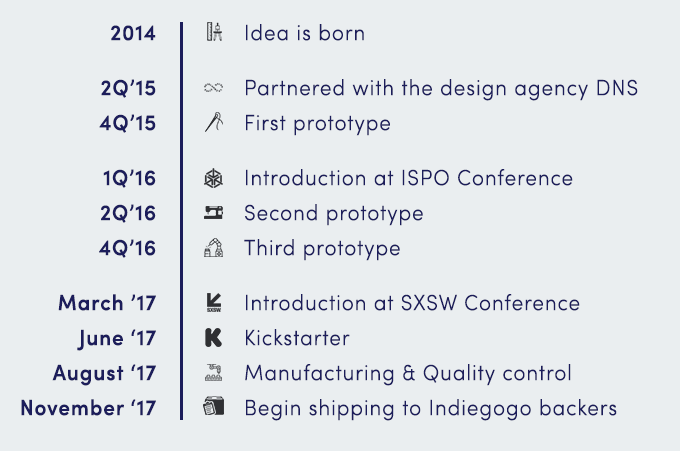 The concept for Wetsleeve was born out of necessity. As passionate athletes, we are always challenging ourselves and trying to find ways to improve — whether it be through method or gear. We knew that hydration is the key to maintaining endurance while training, but couldn't find anything on the market that gave us what we needed: a seamless, convenient source of hydration that was hands-free and didn't weigh us down. That's when we got to work creating our own solution.
On a mission to create something that has never before existed, we teamed up with one of the best design firms in the world. Working with Development Never Stops LLC (DNS), a top athleticwear design firm based in Zurich with 16 international industry design awards, we've spent the last two years living and breathing hands-free hydration to find the perfect balance of capacity, utility and comfort. In doing so, we went through countless design iterations, meticulously chose every piece of fabric, rigorously tested each prototype with many athletes across a multitude of sports/activities under the most extreme conditions.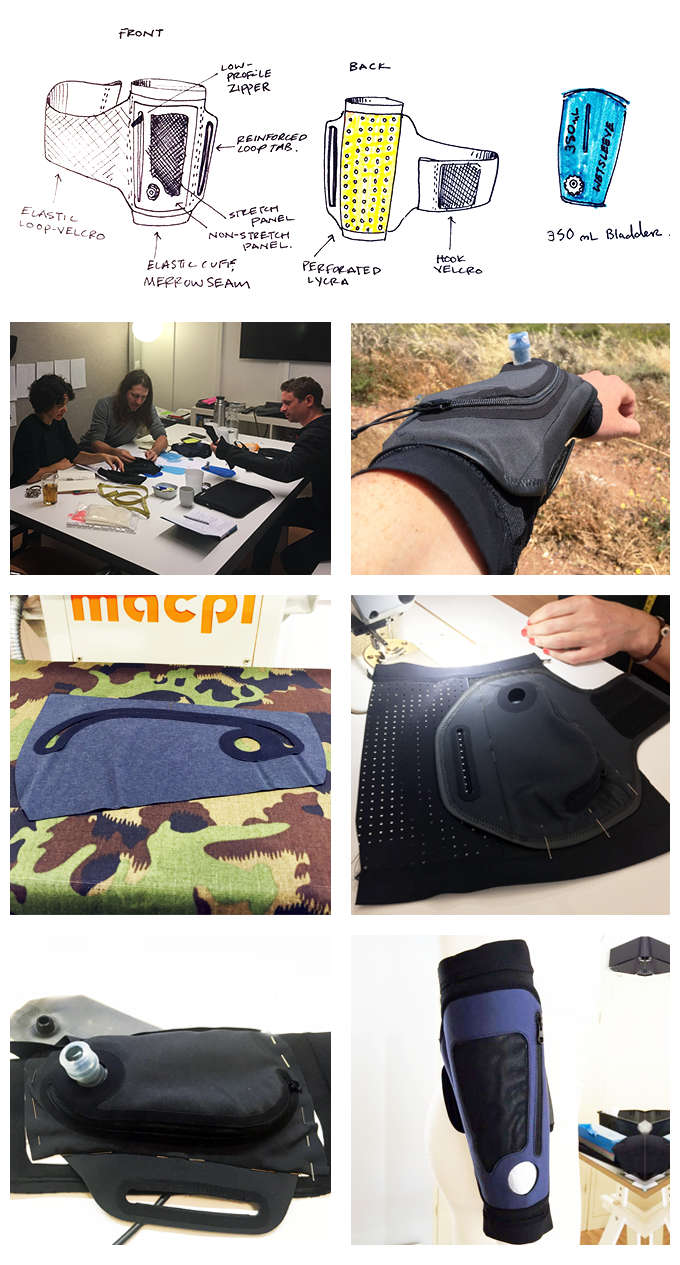 Our US-based hydration reservoir partner, TSI Manufacturing LLC, has been supplying customized hydration solutions for some of the top global sports wear companies for the last 32 years. We've worked with them on a daily basis to ensure we got the best customized hydration reservoir possible.
Wetsleeve also maintains an active worldwide intellectual property portfolio and our patents in the U.S. and international countries protect our products.
Through the many hours of research, drawing, designing and testing, our team has shared one belief: that the existing hydration systems are impractical, outdated and do not support optimal performance for all sports. In short, the industry was due for a massive upgrade. And in designing the best possible alternative for ourselves, we ended up designing the best hands-free hydration solution on the market.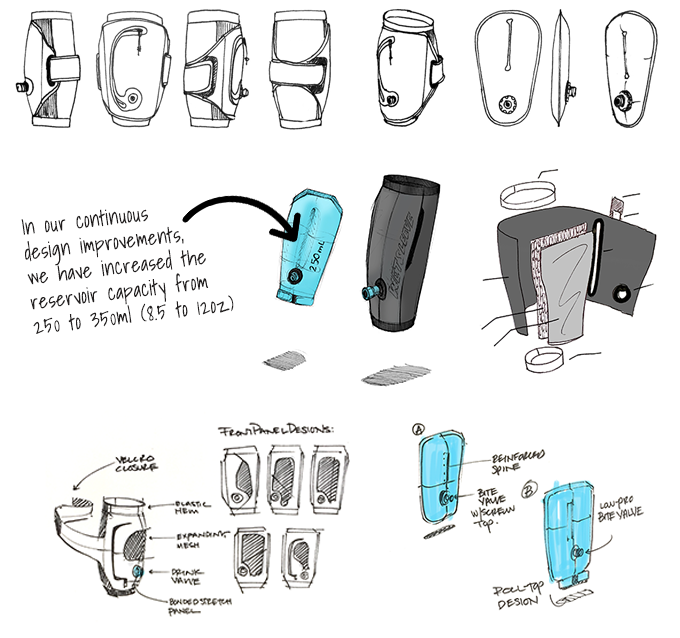 The final version of Wetsleeve is exactly the kind of product we dreamed of when we started this journey. The perfect hydration solution that never lets you down, whatever the adventure, mission, or journey. We created it, we wear it, and we love it – and now, we can't wait for you to try it. So come and join the hydration revolution! We can't wait to have you on board!
Customs & Duty Policy: rewards do not include VAT or other country taxes, meaning you'd be responsible for them if applicable by your country's import laws. They vary from destination to destination, might be subject to change, or might not be applicable at all. Finally, please note that we cannot mark any parcels as gifts.


Thank you for checking us out! We hope we can have you on board soon. If you have any questions, just leave a comment or send us an email at [email protected] Thank you!