XLP Trainer – The All-In-One Tennis Training Tool | Compact and portable tennis training tools to make you better, faster.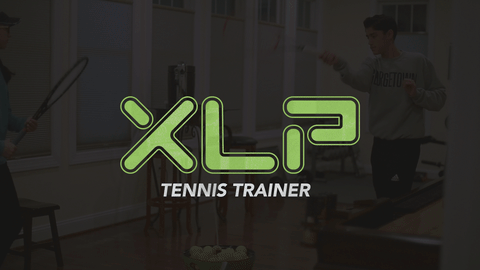 Renowned tennis  coach, Terence Scott, has created three amazing tennis training products; the XLP stationary trainer, XLP hand held trainer, and the X-Tremity trainer. Terence and his team are ready to bring this product to market and wants the Indie Gogo community to be a part of the initial launch.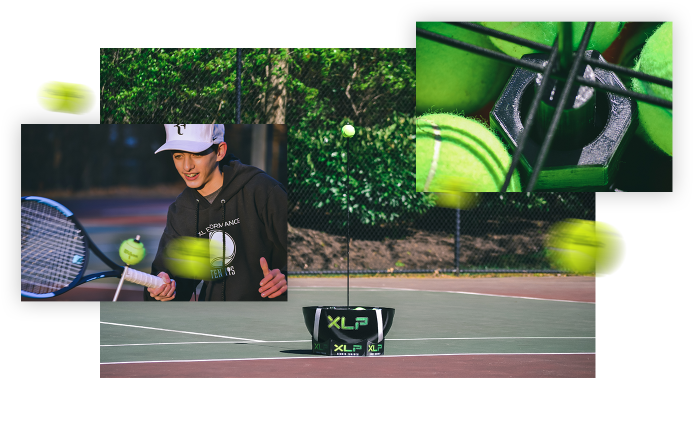 Terence developed the idea for the XLP Tennis Trainer while he was training his daughter, Noel. Terence was frustrated by the tennis training tools available at the time because of the lack of productivity and the cost of these products.
Terence decided to use his expertise and create his own training system that would produce more effective results, be more affordable and cause less injuries. While training his daughter Noel, Terence used simple materials in the back of his house to create the first iteration of the XLP. This enabled Terence to train Noel at any point in time and in any location. With the aid of the early stage XLP Trainer, Noel improved her skills and went on to become a No. 1 USTA junior in the country and to obtain numerous athletic scholarships. Finally, Terence decided to take his concept a little further and fully develop the XLP Tennis Trainer to be easily be accessible and affordable to people across the world.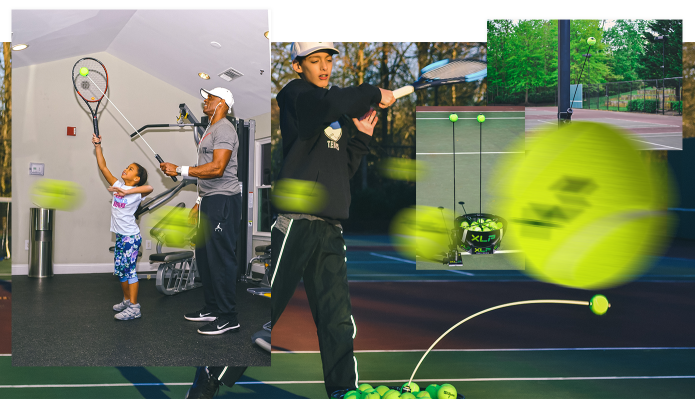 When sitting down to build the initial XLP Trainer, the goals were to create a training product that would:
Allow training anywhere, rain or shine. A lot of tennis training tools focused on being outside on the court, which could be affected by the weather. With XLP Tennis Training System, Terence is able to train his players indoor or outdoor while producing maximum and effective training.
 
Technique based training versus Results based training. Young and developing players often develop poor mechanics in an effort to achieve short term results. The XLP Tennis Training System eliminates the opportunity for players to lock into a poor technique, produce low impact  and drastically reduce the chances of injury.
 
Create opportunity to train multiple players simultaneously with or without a coach.
 
Give players an opportunity to work on every type of swing including serve.
 
Enables high performance training without using a basket of balls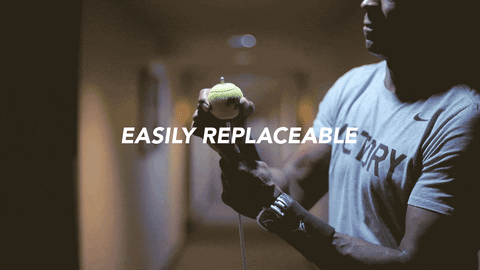 Terence has developed many iterations of his trainer over the years, finally landing on three revolutionary products: The XLP stationary trainer; XLP handheld trainer; and X-Tremity attaching trainer.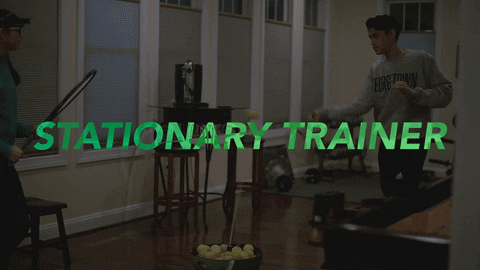 The XLP Stationary trainer allows players to work on every type of ground stroke swing in a low impact, repeatable fashion. Players can train indoors or outdoors, with or without a coach or trainer. With the stationary trainer, players and coaches do not have to chase down or collect balls.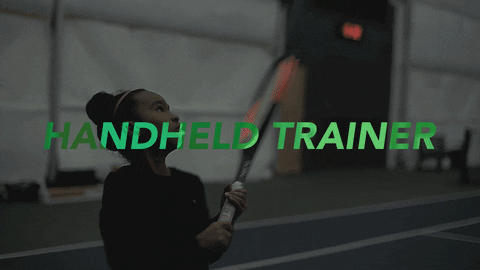 To develop a good serve, the XLP handheld trainer allows coaches and players to focus on developing the right mechanics on an overhead smash and serve.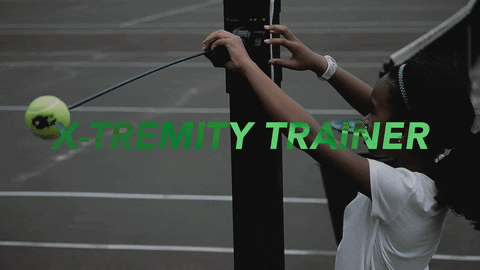 The X-Tremity is a dynamic training tool that allows players to work on a variety of different swings at every possible angle. The X-Tremity can be easily attached to different items such as but not limited to; polls, fences and trees. The X-Tremity can be adjusted at any angle that is suitable for the player.


Terence has 20 years of experience as a tennis trainer and skills coach. His players have won numerous tournaments on the USTA Juniors, Professional Circuit, ITF, and NCAA levels.
Terence is the founder and the designer of the XLP Training Group and the XLP tennis training products. Terence was motivated to develop the XLP training products as a result of trying to find alternative ways to provide high level training to his players when inside courts weren't available or due to  adverse weather condition.The XLP training system is  a game changer that will get you better, faster.